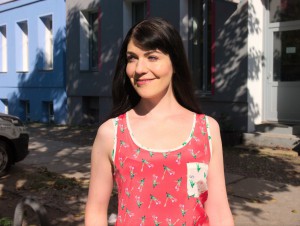 After years spent as a closeted fashion addict, I decided it was time to come out in the open and share some of my personal style. I have been blogging here since April 2015. I guess I'm an addictive personality – obsessed with canines, all things nature, science and food – and I'm actually a Biologist. This blog is an outlet to share my creative side, sense of style and to document the little things I love about life.
I'm thirty-four and currently live in Berlin, Germany with my male human, two dogs and too many clothes. I love expressing myself through fashion and make-up which is why most of my posts will be dedicated to outfits and beauty topics – superficial but fun!
Having been a bit of a globetrotter, I still enjoy travelling which I will share with you from time to time. I have grown up in the western part of Germany and lived in New Zealand as a teenager so I feel lucky to have seen a bit of this gorgeous planet. I'm a country girl at heart and keep saying that I could live in a cabin in the wilderness if given half a chance. Until then, I guess I'm content to dabble in urban gardening and stalk insects with my camera in the urban jungle that is Berlin.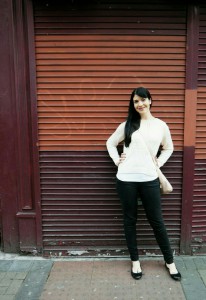 My sense of style is best described as eclectic. I have a taste for beautiful things but I'm also aware of sustainability issues and in the end – it comes down to mixing and matching. The concept of slow fashion is something I fully support – nevertheless, you will see some mainstream fashion items here as well as the occasional DIY.
I love to connect, would absolutely love to hear from you and really appreciate your thoughts and comments! Hope you all have a lovely day ♥ Christina
Feel free to follow me on Instagram, Twitter, Google+ and Pinterest
My email: caliopecouture (AT) gmail (DOT) com