It's been a while since my last favourites post so today I'd like to share some of the products, tv shows and general stuff I loved over the past few months.
Makeup
MAC Fruity Juicy Collection
This Limited Edition came out in spring  and after drooling over it on various websites for a while I decided to get a few products from the range.
Being an eyeshadow addict the palettes were especially alluring and I ended up getting Fruit Ah La La and Oh My Bananas! plus the  Oh My, Passion blusher. Both palettes focus on reddish, coral and rosy nude to brown shades. For swatches and a peek at the full range see here.
I also loved the look of the Love In The Glades palette but I suspected that the green shades would probably not suit me too well. I passed it up with a heavy heart but I would probably not get any use out of it. You can still get some of the palettes here.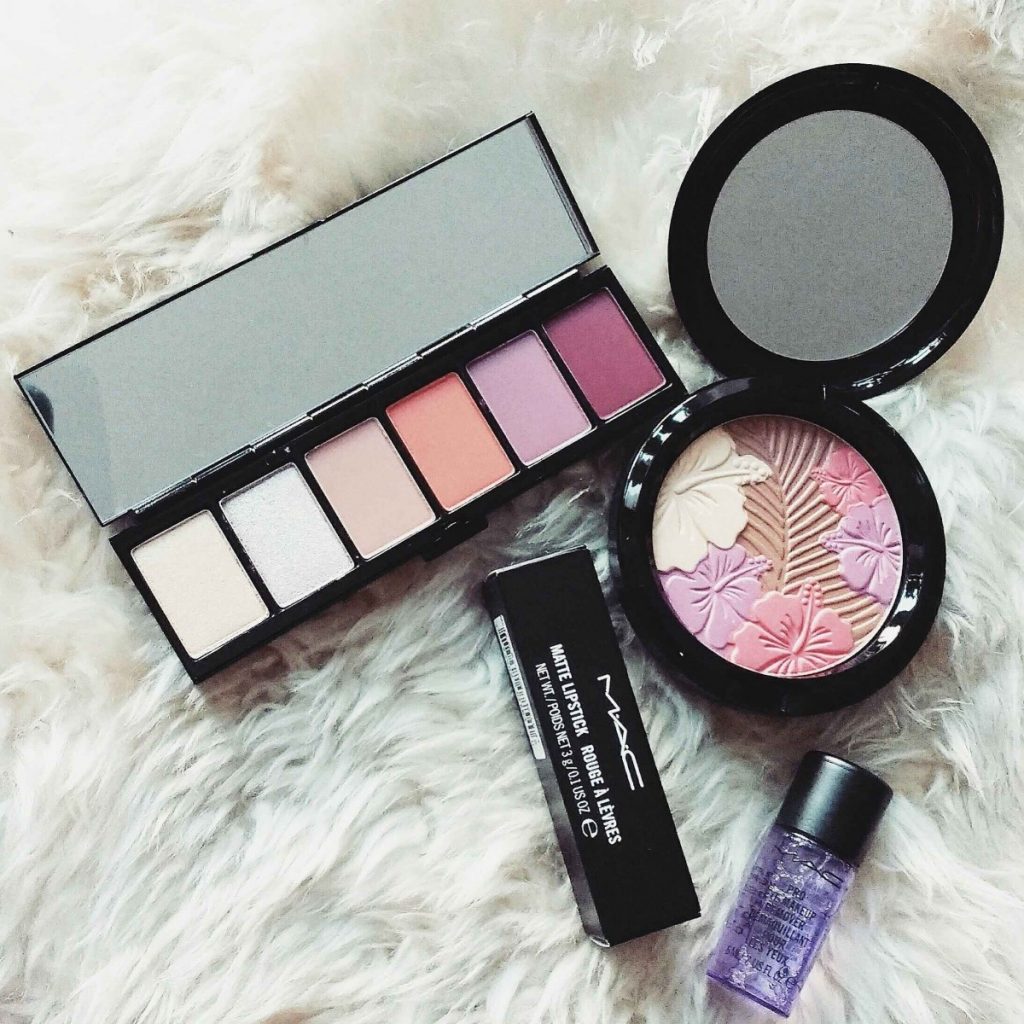 Asian Beauty
Benton Honest Cleansing Foam
This is amazing! I've been getting into Korean beauty products this year as you may know. But I had kind of focused on masks and serums up to now and not delved into cleansers at all although I had been suspecting for a while now that my old favourite cleansing gel from Garnier was becoming too drying for my 35 year old skin. Then I tried this foam cleanser from Benton and it has become my new go-to cleanser! I will review it in a separate post soonish.
Konjac Sponge
I also actually treated myself to my first konjac! Mind you, I was not fully aware what I was getting myself into but I liked the sponges I saw in various shops and just decided to give them a try…and what can I say, I love them! For all of you who are wondering what a konjac is, I will do an actual review on this and explain how I use mine. Konjac sponges are made from Amorphophallus konjac, a tuber plant native to eastern Asia and have been used in Japan for hundreds of years.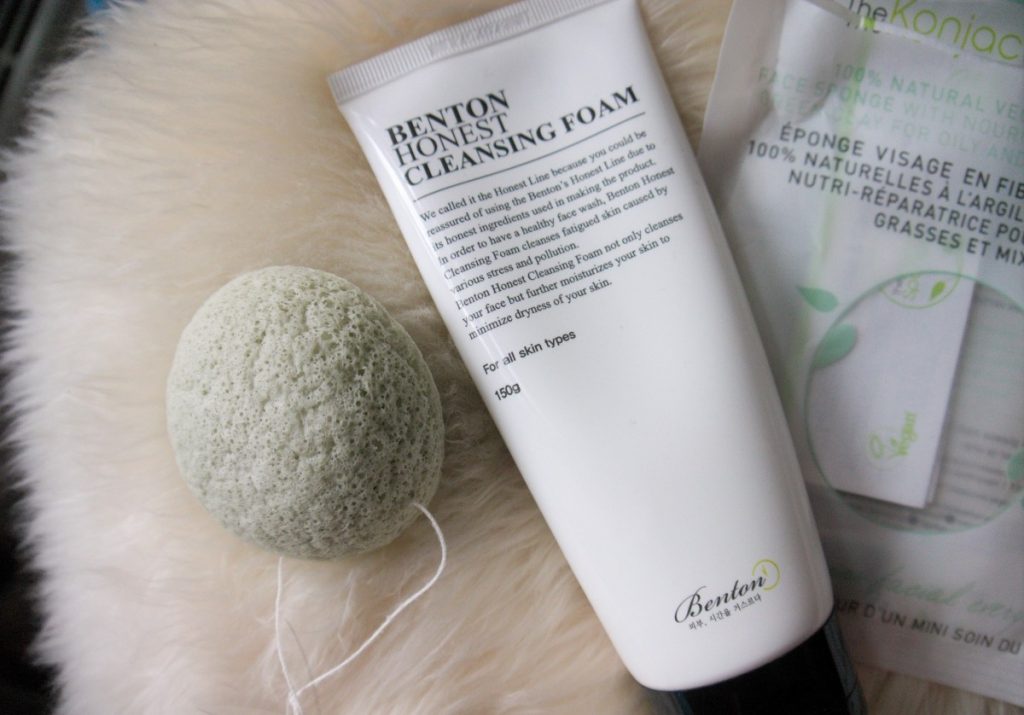 TV Show
The Killing
This show is a crime series set in grey and rainy Seattle. The atmosphere is generally dark and muted. The cases are cleverly intertwined and its riveting to watch them unfold. At the heart of the series is Det. Sarah Linden who has her own set of troubles and sets out to find even more.
I found this on netflix sometime in August when I was still reeling from all that has been going down this year and ended up watching this non-stop for a week. I think this would be enjoyable for anyone who likes watching crime/police shows but fans of Scandinavian crime dramas in particular. The atmosphere throughout the series is quite bleak and the characterization of prosecutors and crime victims is pretty dense. The focus is on people and their interactions rather than CSI like technology.
Food
Vegan Chocolate
I've discovered the yummiest vegan chocolate e v e r !
It's White Nougat Crisp from ichoc here and it tastes like praline that melts on the tongue with little pieces of roasted nuts mixed in. Did I mention it's completely cruelty-free? No milk, no eggs. It is rather sweet but that's the whole point, isn't it?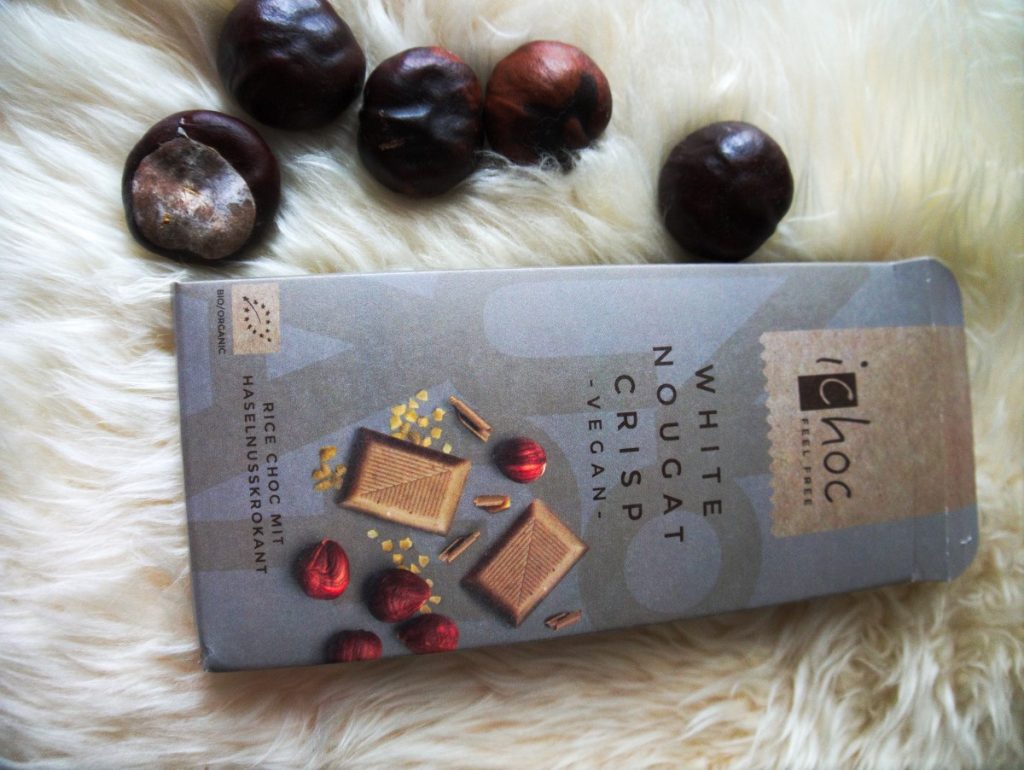 Organic muesli
MyMuesli Golden Granola – which is a particularly yummie concoction of crunchy granola with raspberries, dried apples, cranberries, blueberries and sunflower seeds with salted caramel crispies. I have to admit, that it is a bit pricey but it's absolutely worth it if you appreciate a natural tasting muesli with less sugar and organic ingredients. You can get it here.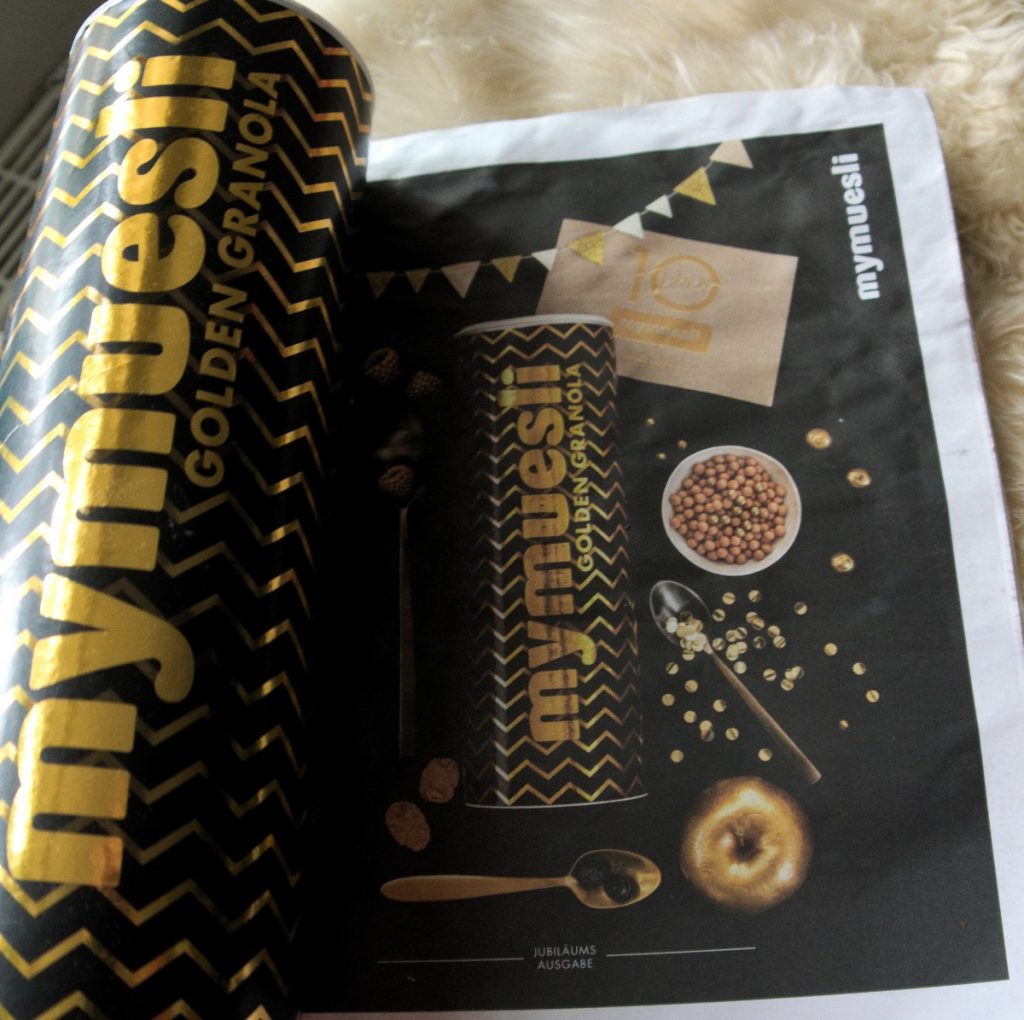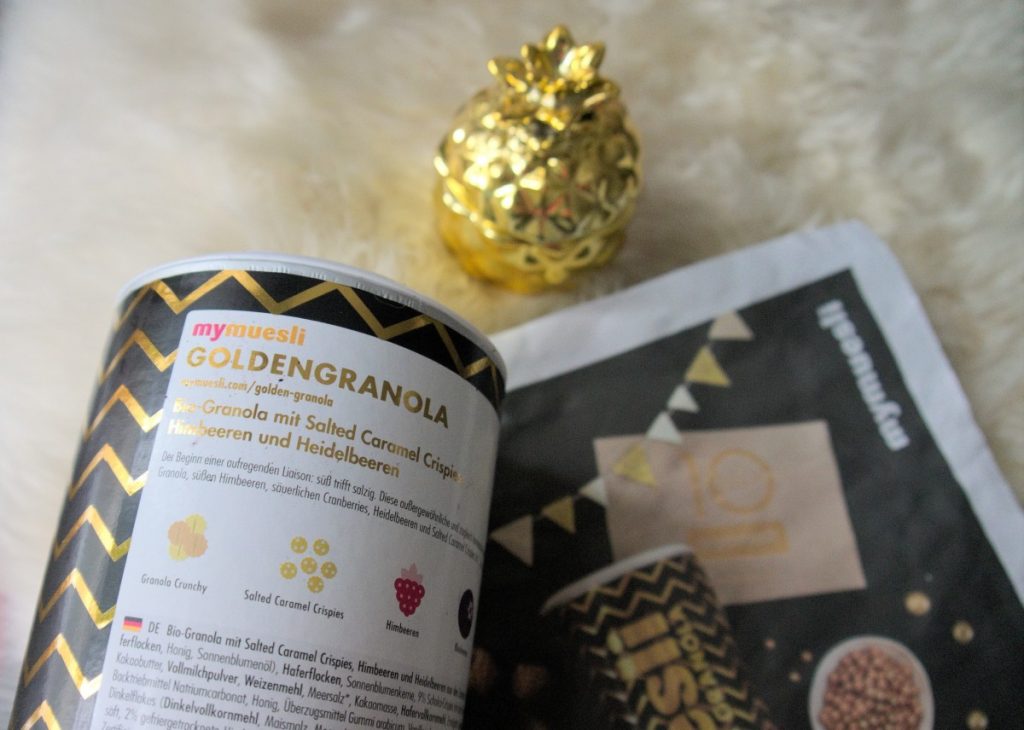 ---
Have you tried any of these products? I would love to know what you thought.
What are your Favorites right now?