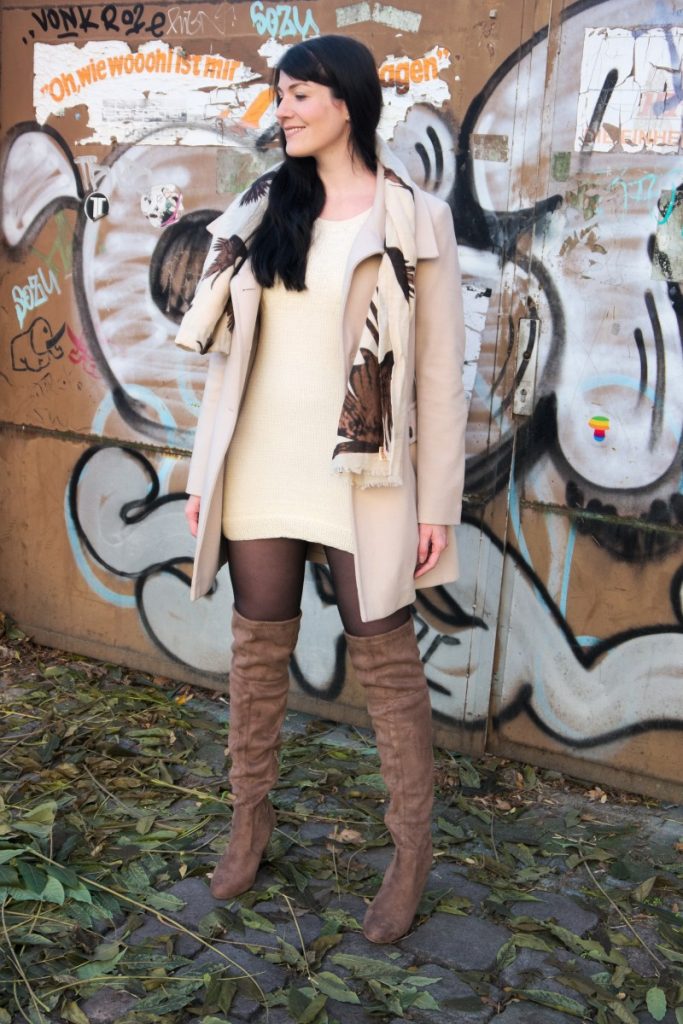 Urban camouflage – this is my first actual winter look for you on the blog.
Some of the  best things about the cold season are boots and sweaters! Isn't there something just so amazing about a cozy, comfortable woolen jumper?
Winter is well on it's way and it's time to get out all the cozy warm clothes and maybe even splurge on some new ones.