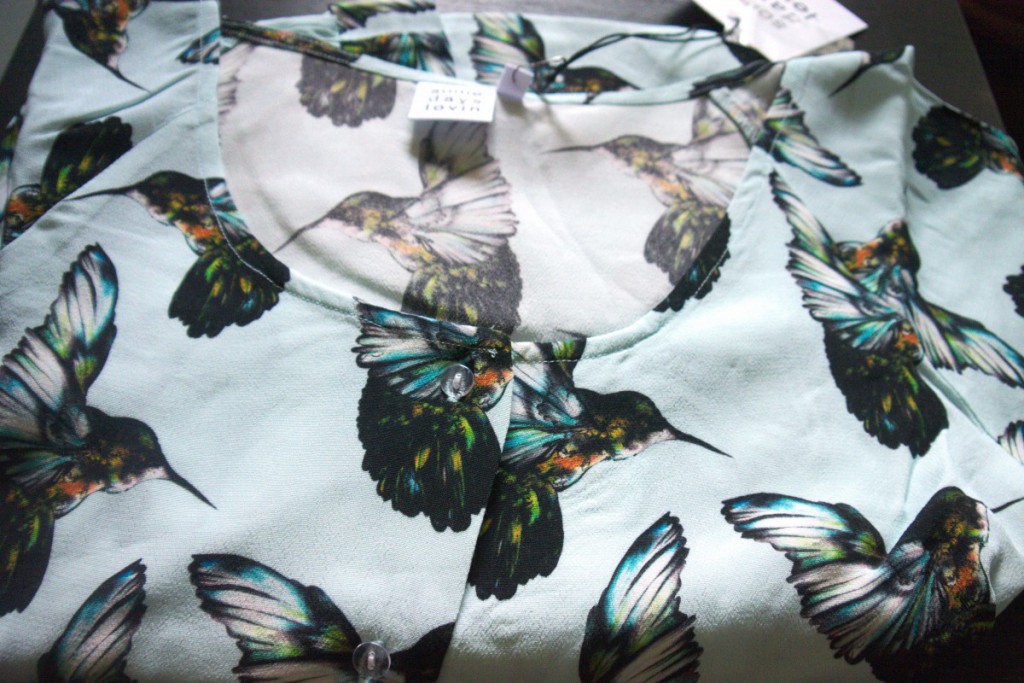 I succumbed to a bit of an online shopping haul at Zalando-Lounge and Melvin & Hamilton recently. So I thought I'd share some of my favourite new items. First up would be this colibri printed dress by Somedays Lovin' which I am absolutely in love with. It was part of the Ladies' Best Sale at Zalando Lounge and was down to €33  from a whopping €100 so I'm pretty happy about this one!
There's more on the pattern front as you can see: the little Levi's romper with graphic bird print is made of Lyocell. I love this fabric for its light quality and nice feel. It wasn't overly cheap but I liked it too much to pass it up. Hope to get a photo shoot done before the weather turns for good! Having a thing for holographic accessories, I had to have this Eastpak shopping bag with iridescent bottom detail!  Prismatic colours on a simple canvas tote bag, how cool is that?
At Melvin & Hamilton's Summer Sale I grabbed up two different pairs of brogues – definitely shoes for fall! One is a creamy white oxford, the other a classic brown with yellow broguing – both with pointed wing cap. It will be fun to style these for autumn! Melvin & Hamilton has quite lovely styles on offer if you like the classic shoe type combined with a slightly vintage feel. They often feature fun details so it was hard to make a choice.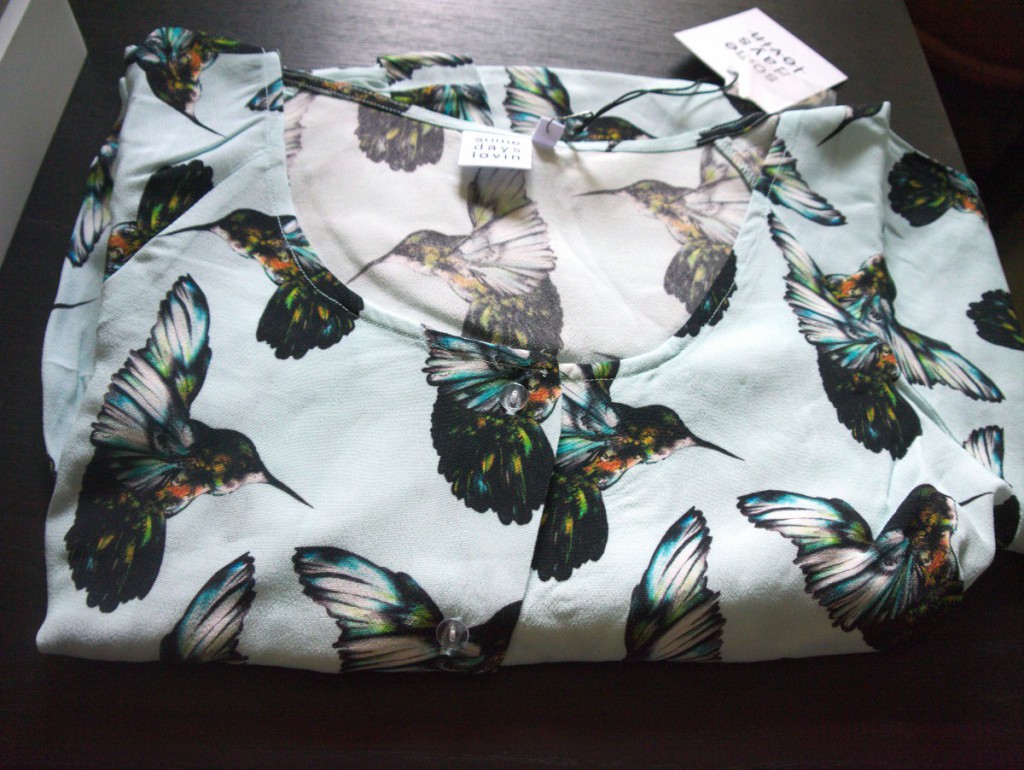 BLUE BIRD dress by Somedays Lovin' €33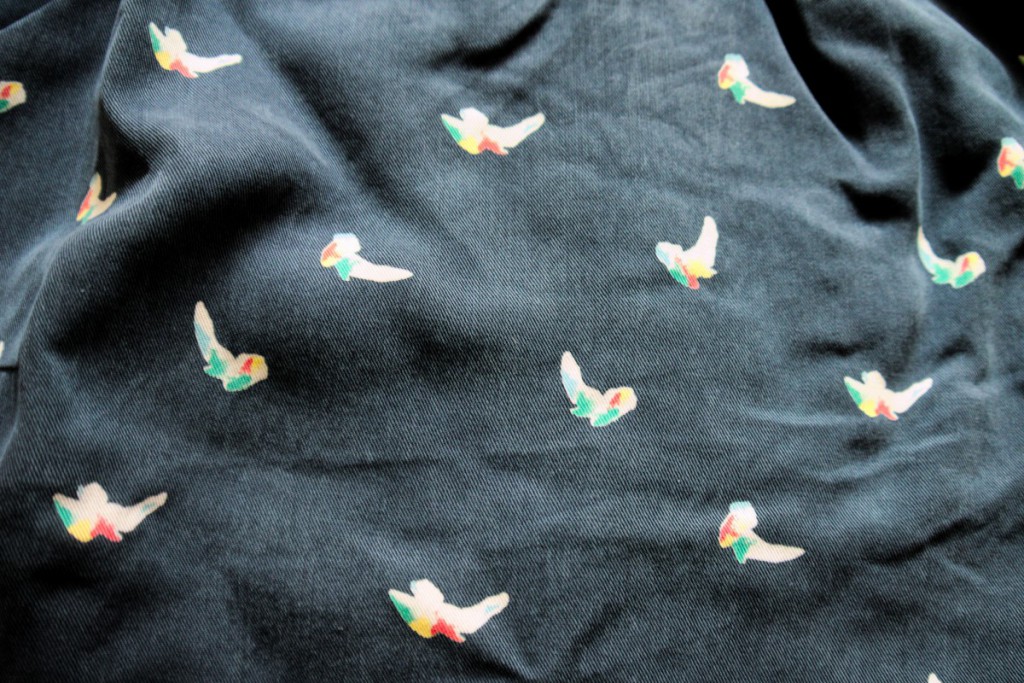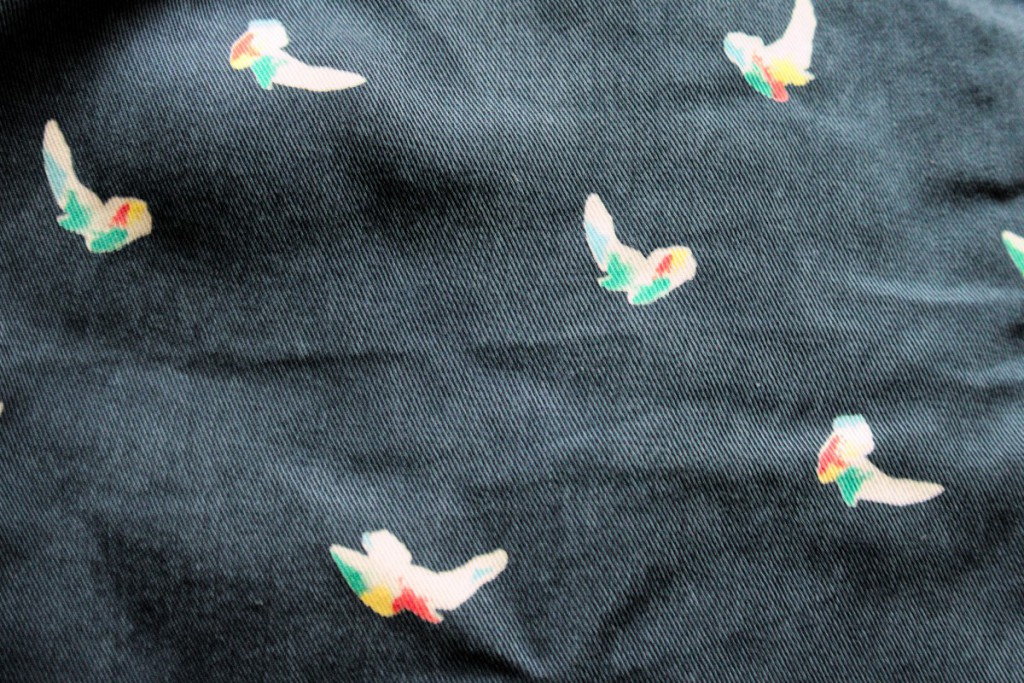 Romper by Levi's €40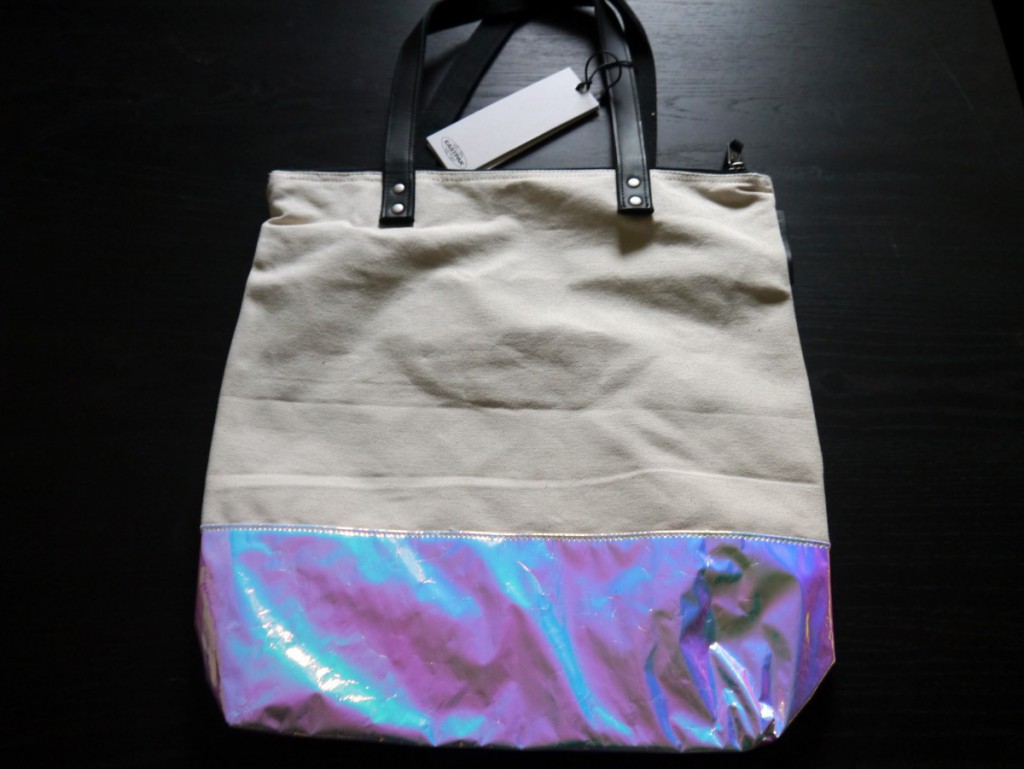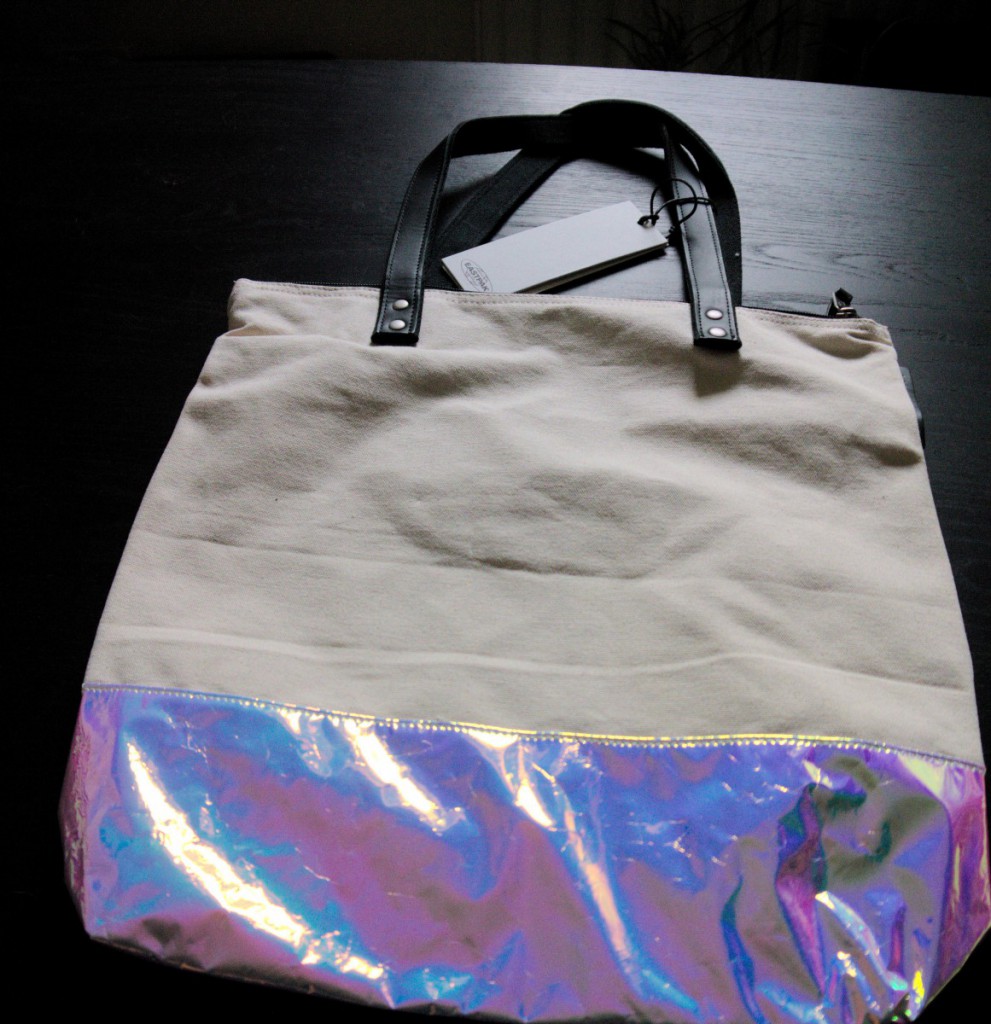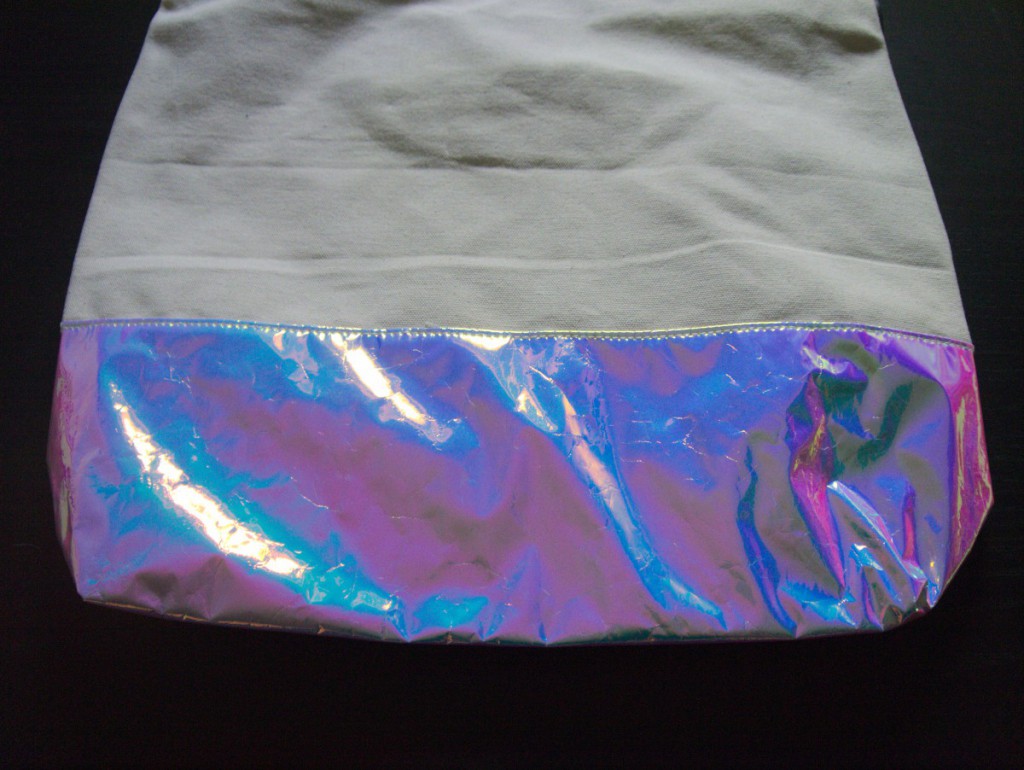 SOUKIE shopper by Eastpak €29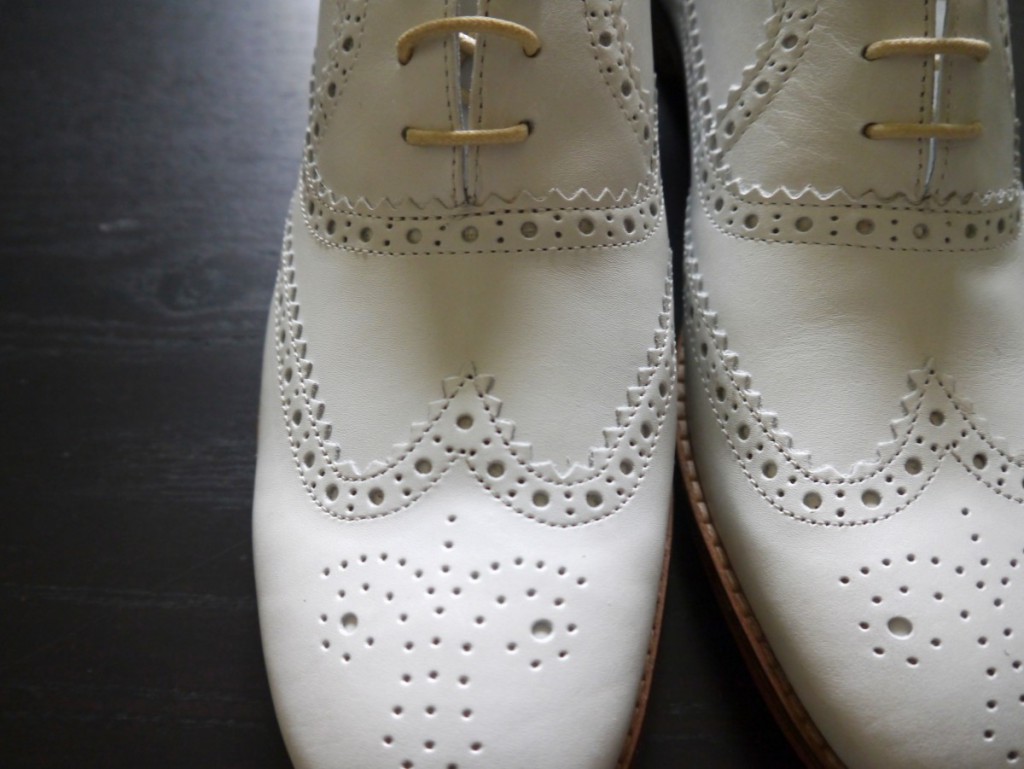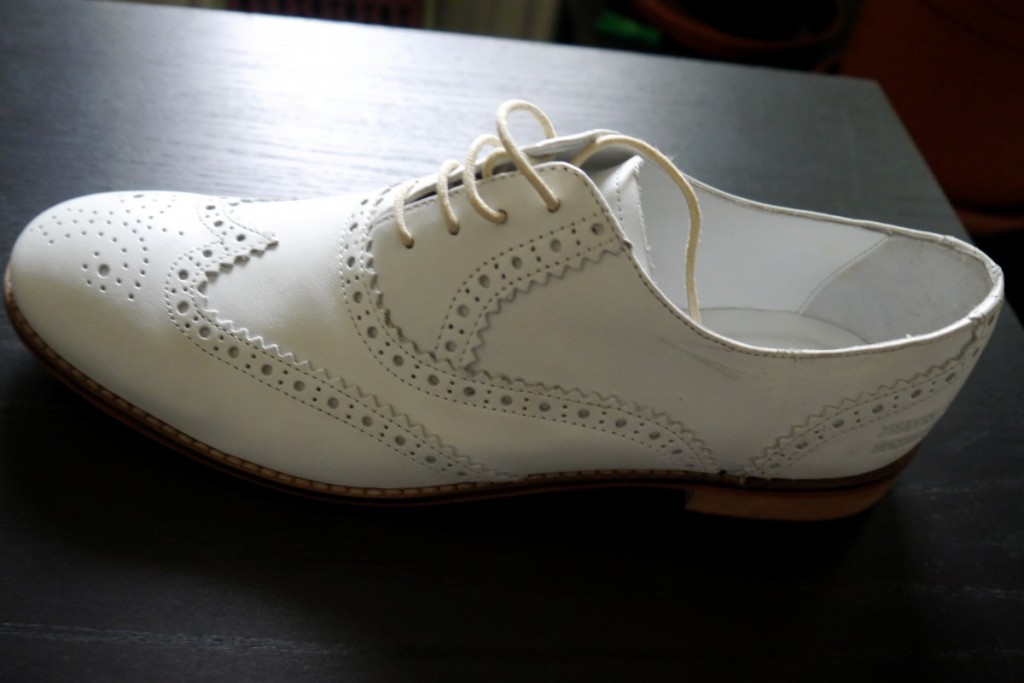 Ella 12 by Melvin & Hamilton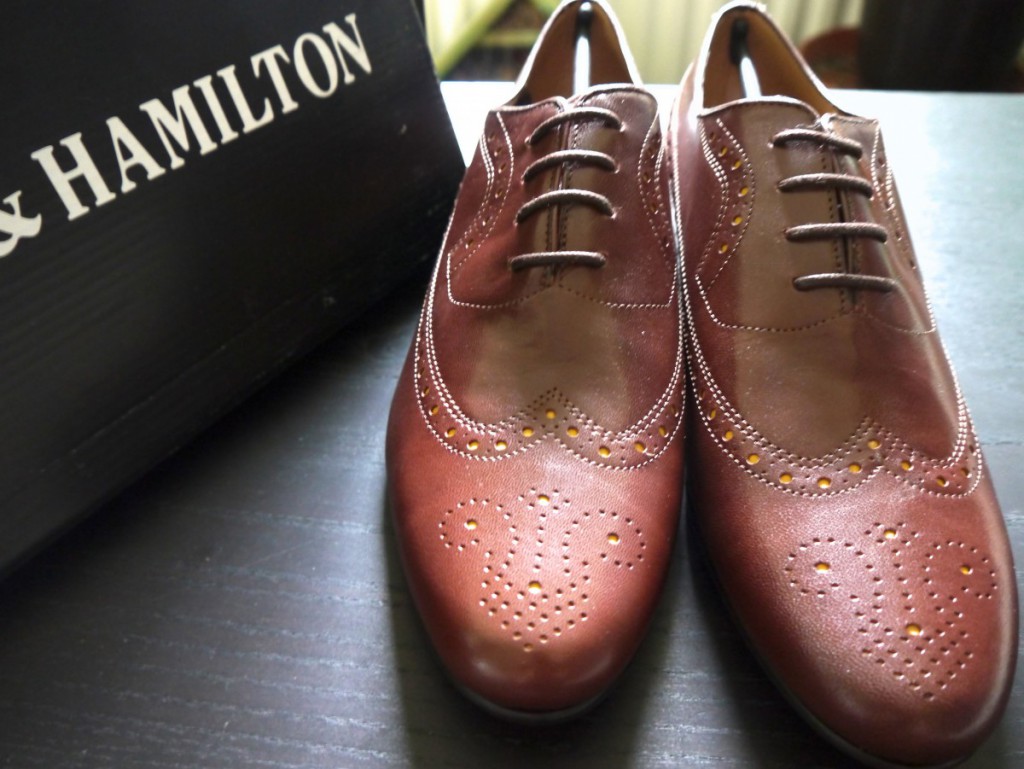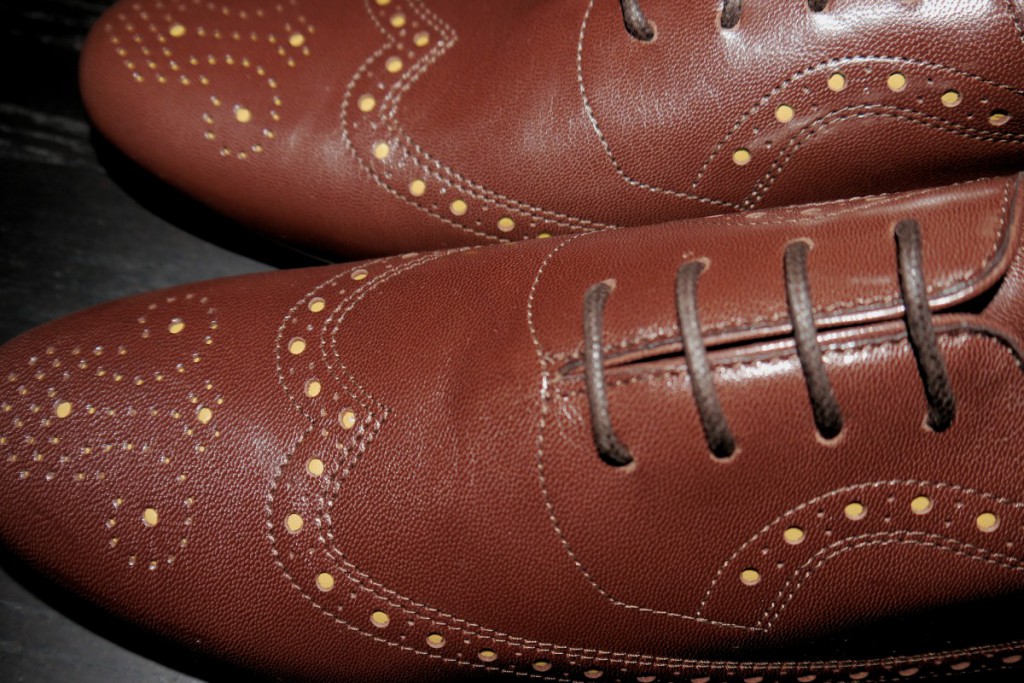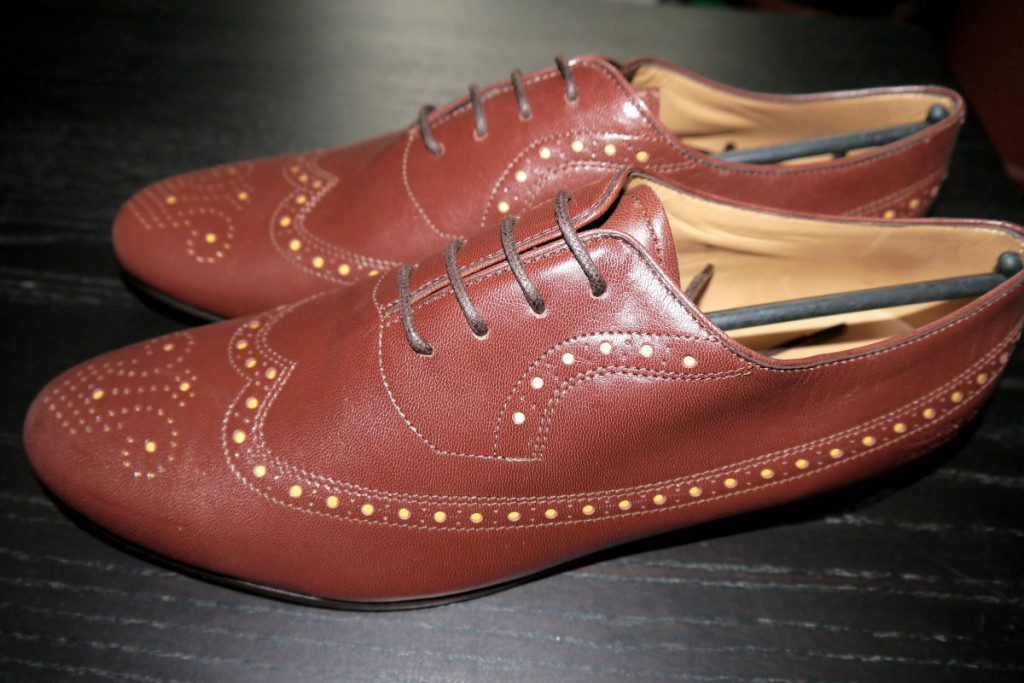 Amy 3 by Melvin & Hamilton both for €60