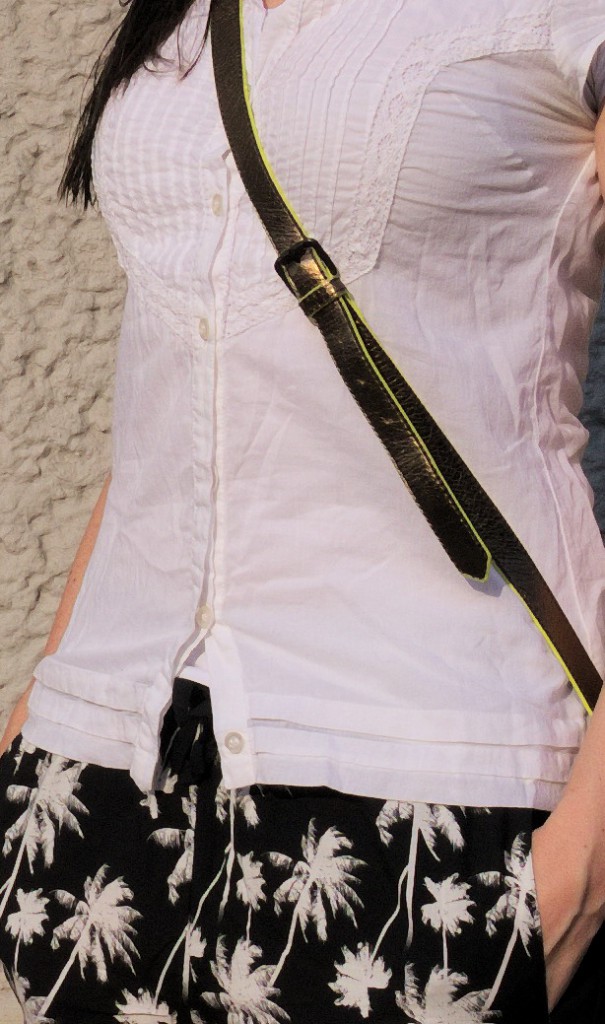 Once in a while you just need a no fuss outfit. As late August has graced us with another weekend of temperatures soaring above 30°C sticking to ultimately comfortable, light garments was essential.
Especially in high stress times or when the weather is really exhausting there are days when I don't want to put too much effort into my outfit. You just want to wear something that's comfortable and effortless to run your errands in or walk the doggies. Sometimes you just need to unwind and dress down. For me that staple item of effortless dressing has been a simple print shorts by Twintip this summer. Combined with a white top and comfortable sandals it's the perfect go to when you just can't be bothered otherwise.
I still like to add a fun bag or shoe to spice things up a little…but comfort is key so Birkenstock type sandals have been a good choice this summer. Birks are all the hype right now! I can still remember times back in the 90s when Birkenstocks were so not cool. It was bemusing to see all these fashionable folks suddenly donning their Birks this year. Walking through Berlin these days every one in two seems to be wearing some form of ergonomically shaped sandal. I am a girly girl when it comes to shoe types so the Birkenstocks' slightly rustic look hasn't appealed to me much but one can't deny that they are quite comfortable and a nice change for your feet. After a long inner debate (with my 90s self, lol) I decided to get the H&M version of the Birkenstock as I liked their light rosegold metallic look. It turns out, they are indeed comfortable and I like the black insole and the animal friendly faux leather.
The bag I'm wearing is a metallic leather shoulder bag by Liebeskind Berlin. It's got a stylishly vintage cracked surface and a neat, neon yellow trim around the edges. Shoulder bags with long, adjustable straps are a must for me when I want to dress practically. Having your hands free when handling dogs or shopping is usually a good idea and they are small enough to be relatively unobtrusive.
What did you think of the Birkenstock trend? Are you with it? I'd love to know.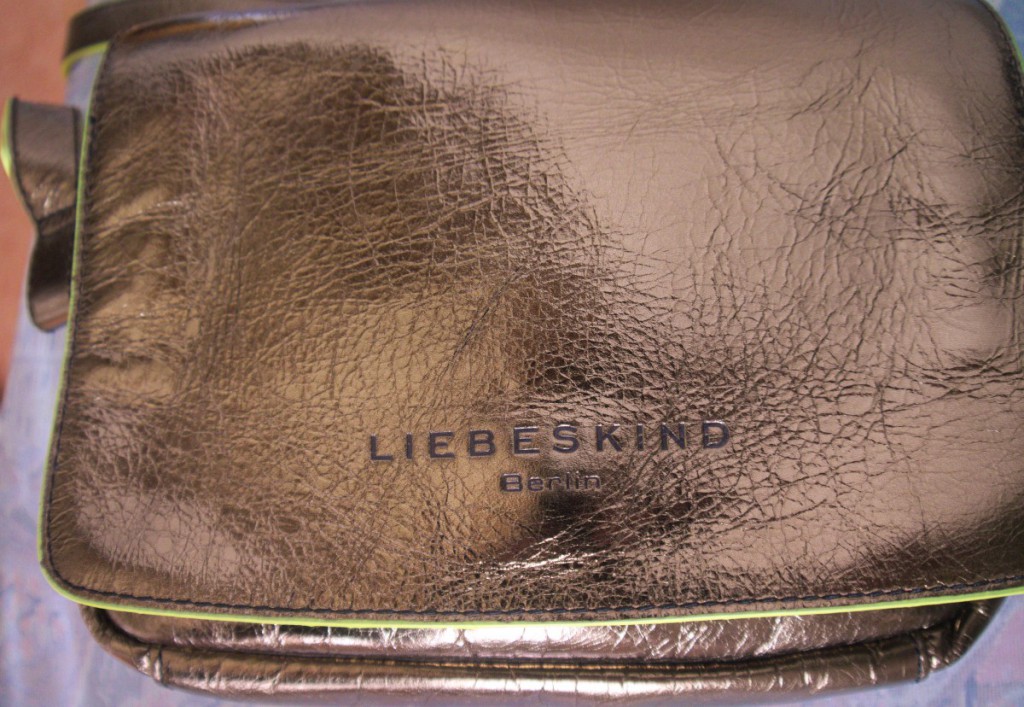 Outfit Details:
Bag – Liebeskind Berlin
Shorts – Twintip
Blouse – H&M
Sandals – H&M