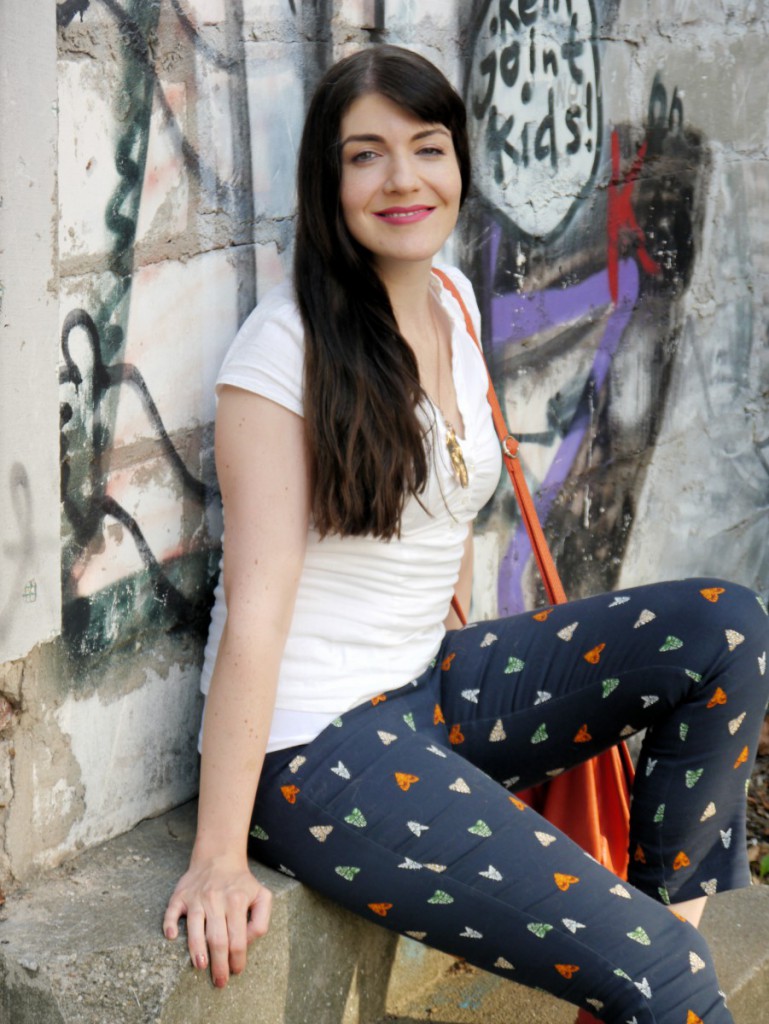 Having been a bit of an entomologist all my life I couldn't resist when I saw this moth print at H&M.  I have not been huge on the printed fabric trousers which have been a big trend this summer. But give me an insect print and I'm with it any day! Luckily, some of the moths featured in this print are in my favourite contrast colour orange so I chose an apricot coloured envelope shoulder bag by Abbacino to go with it. I really enjoy playing with different shades of the same colour so my orange ballerina flats by Bloch were the perfect addition. The whole ensemble can be a bit much colourwise but I like a bold statement once in a while.
The pants are currently on sale at H&M and I'm so glad I found them! As I bike to work I have been stocking up on trousers lately in a big way. I'm usually more of a skirt and dresses kinda girl but for hardcore cycling in any kind of weather (especially when I'm late in the mornings) flowy skirts can be a bit annoying. These trousers on the other hand definitely are another one of those buys where you get much more than you originally bargained for…in a good way – they are insanely comfortable due to the stretchy fabric, can be dressed up nicely plus the print is a fun eyecatcher.
Outfit Details:
Pants – H&M
Blouse – Esprit, similar here and here
Necklace – HD Berlin Design
Bag: Abbacino
Have you worn printed trousers this summer? Do you ever go for bold prints?