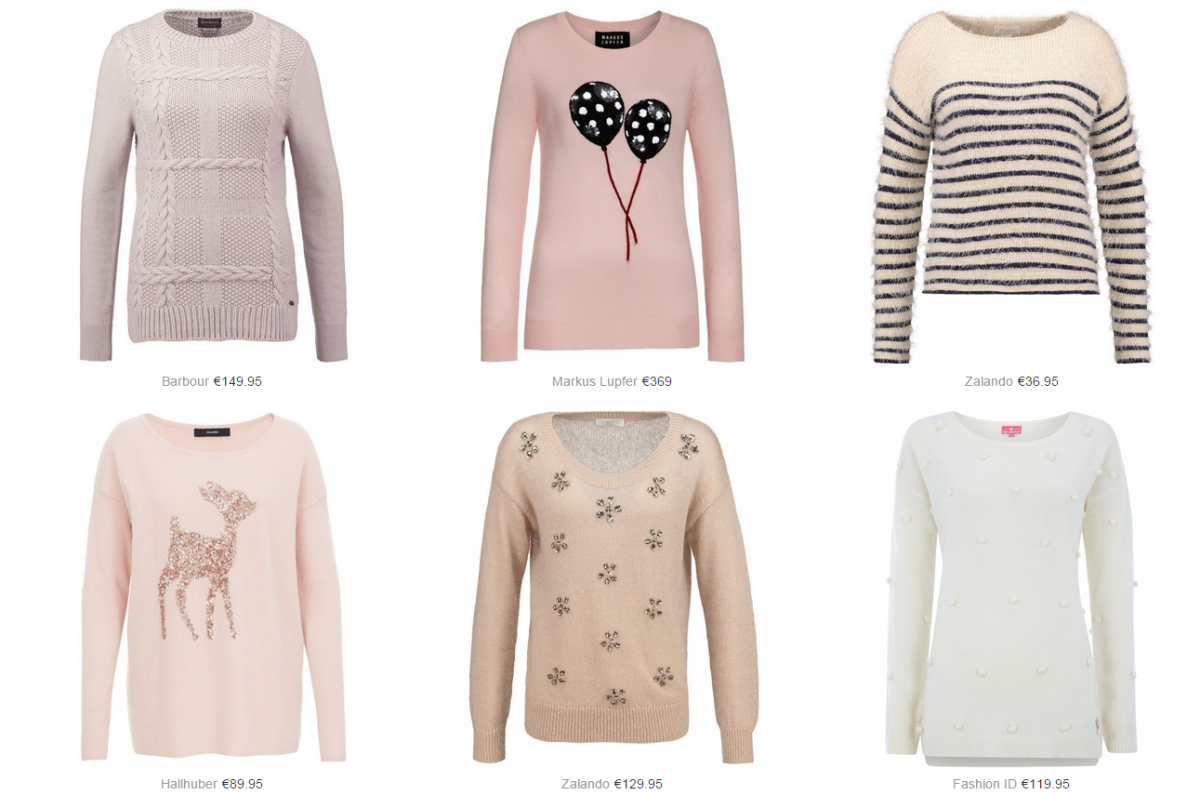 The beauty of fall is that layering allows all kinds of combinations you normally wouldn't wear. My colleagues at work would confirm that I really like sequins and glitter. But I'm always weary of incorporating too much of it into my outfits. It can be a bit overwhelming. I think there's nothing wrong with a bit of glam once in a while however – especially when it's used as a statement or key piece with neutral or monochromatic basics. So here are a few glittery pieces mixed in with other pastel knits I rather like this fall.
Barbour
 sweater vintage rose –  149,95 €
Jeff
 sweater with rhinestones – 129,95 €, via Zalando
These two are my personal favourites right now. Very girly, I know…it always depends on how you style a piece like this though. The Markus Lupfer sweater I could definitely see with a leather leggins or skirt.The only problem is that these two are still a bit pricey at the moment…but I'm sure the next sale is just around the corner!