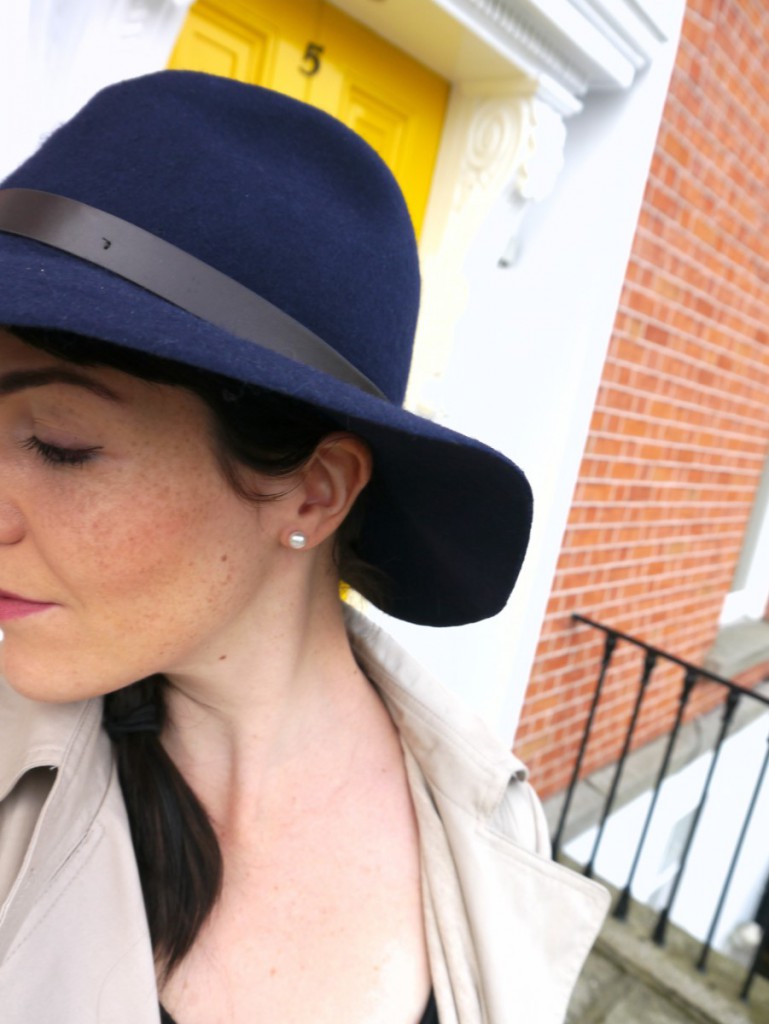 In autumn I always feel like channeling my inner Dandy. You know I love trenchcoats for the transitional periods so I had to take one to Dublin with me.
The one I'm wearing is from promod, a French brand which I rather like for basics and casual workwear. I love this particular trench because it's not made of the usual heavy twill but rather a lighter cotton fabric. This makes it very wearable even in the sun. I know, it doesn't look sunny on the photos but the weather in Dublin was actually rather nice for the end of September. As you can see from the photos I did get enough exposure to the sun to make my sprinkling of freckles darker again. They usually pale during the winter but become darker and more visible as soon as UV-radiation increases in spring.
Overall, this outfit is a very simple, almost androgynous street look which uses the fedora as a statement piece. Fedora-style hats keep popping up in the shops a lot lately and as I have mentioned before, I'm quite taken with them. Originally, the fedora was most popular in the early 20th century up to the 50s.Today there are a lot of variations on the classic style, of course. I have a special fondness for coloured ones and the ones that have intricate details. So I have collected a few high class versions for you down below but most shops offer great styles at reasonable prices nowadays. I especially like the ones at H&M.
The rest of the outfit consists of a simple skinny jeans and high faux leather boots. For a more authentic Dandy look you could add brogues or chelsea boots, of course. I rather like playing with Dandy vibes once in a while! But I was glad I took my waterproof boots with me on this trip in case of rain.
What I love about Ireland is the abundance of colourful doors. Whenever I'm there I can't help but photograph quite a few of them. Luckily, our guesthouse had one such door as well…a pity we don't have them in Germany.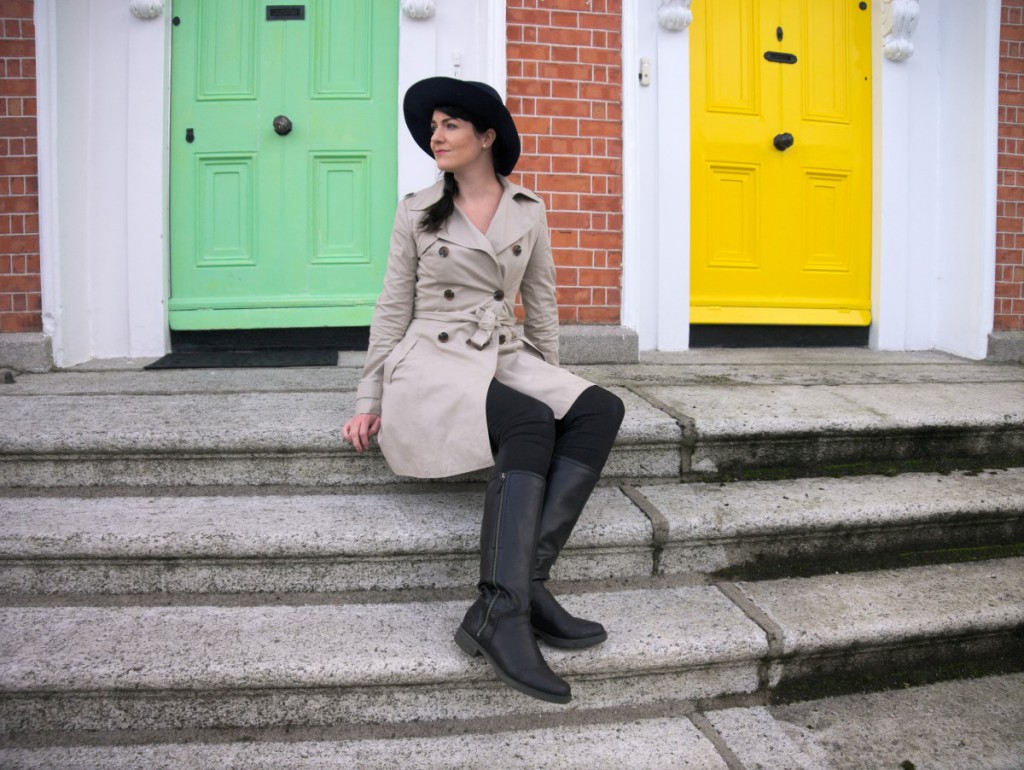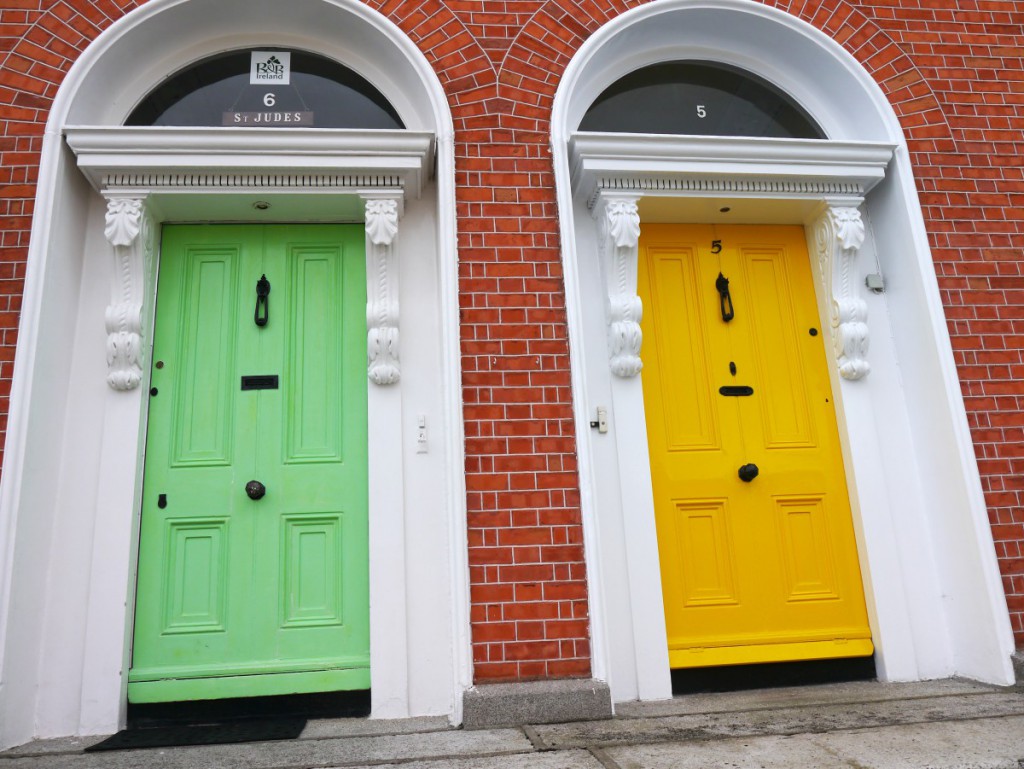 Outfit Details:
Trenchcoat – Promod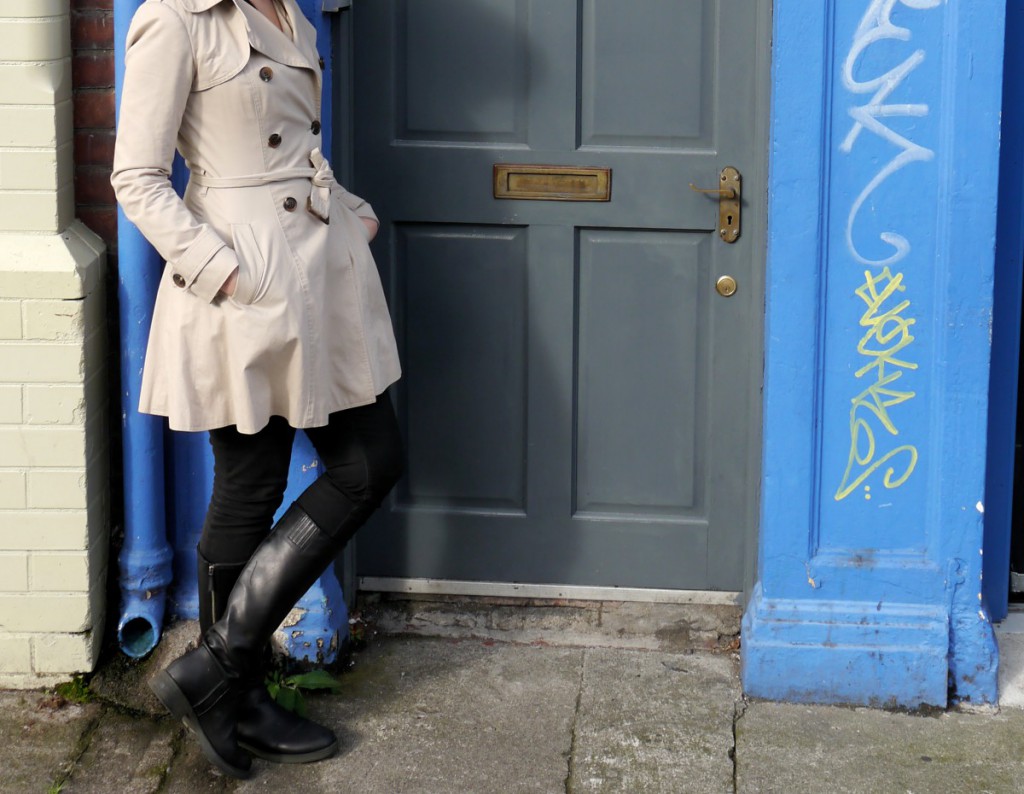 Shop similar styles: