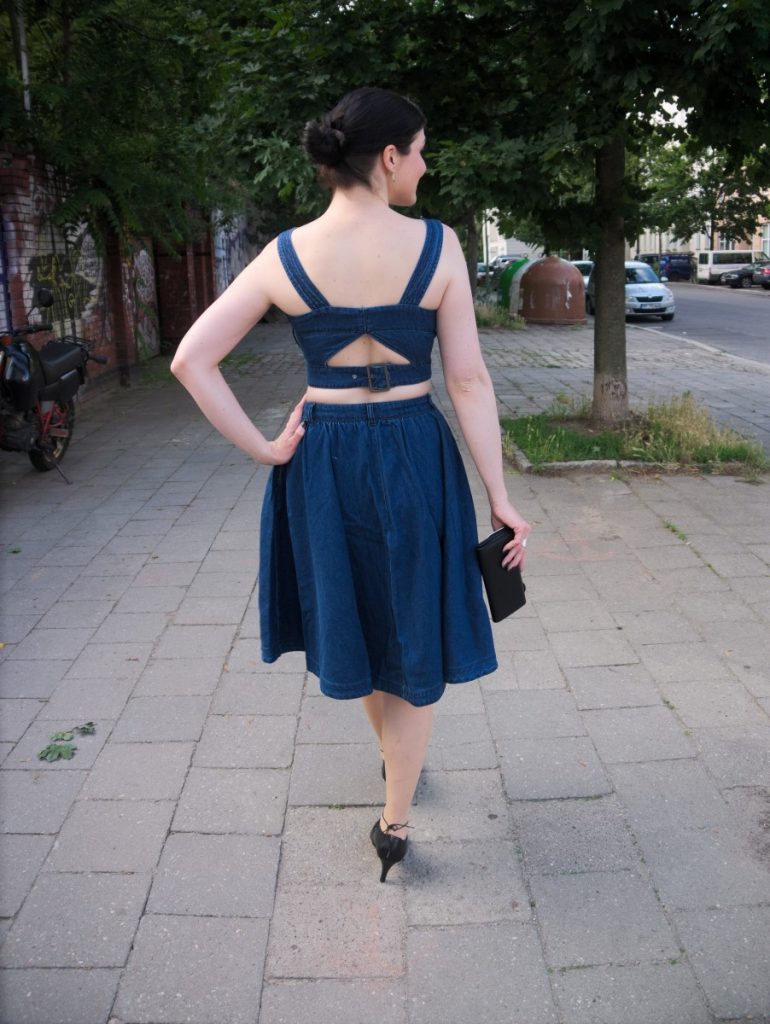 As the last outfit post of the month I decided to bring you a fun fifties inspired denim look today.
I'm not usually a fan of crop tops but I felt really drawn to this retro denim twopiece by Vero Moda which I spotted at Zalando. So I just had to try it out. I was surprised that I rather liked the outcome…I felt very fifties and should really have added a flowery hairpin in retrospect! I usually don't wear a bare midriff these days but the look is decidedly different and fun for the summer. I especially love the intricate back detail of the top. Unsurprisingly, my boyfriend (who usually takes the photos for me) found the look a bit too vintage for his taste but I enjoyed this all the same! There's no need to always please others when fashion should be about fun and self expression.
To accentuate the tongue-in-cheek quality of this outfit I couldn't help but add a cute novelty accessory, my black and white panda purse. I'm also wearing my new Ghillie strap pointed sandals.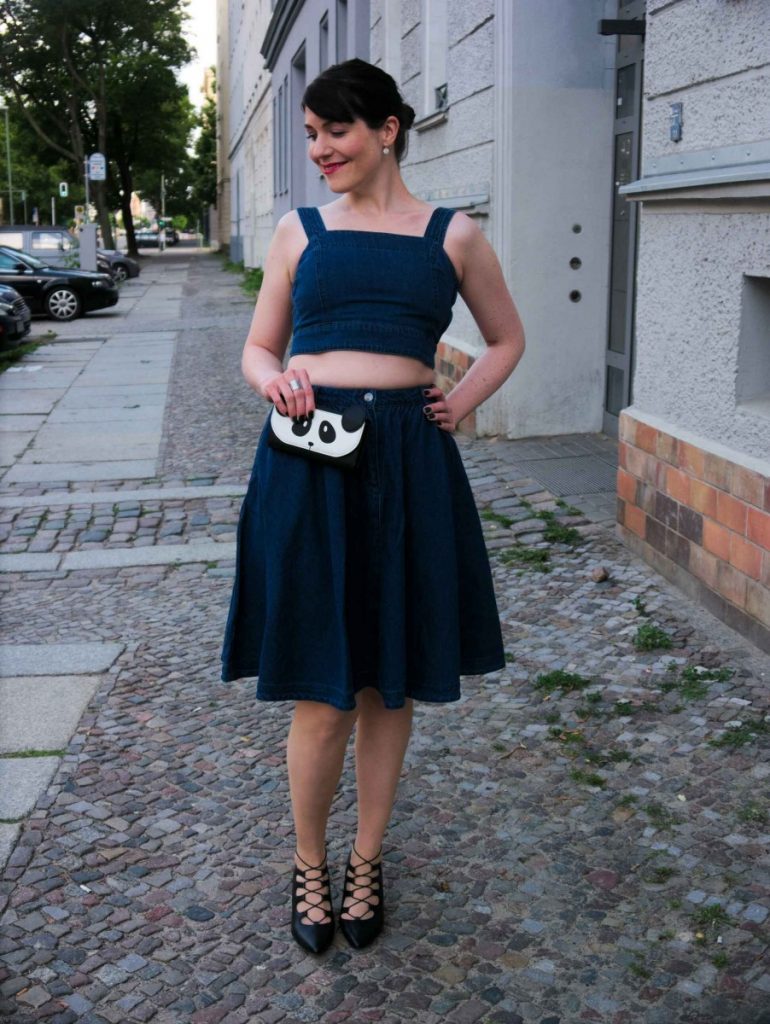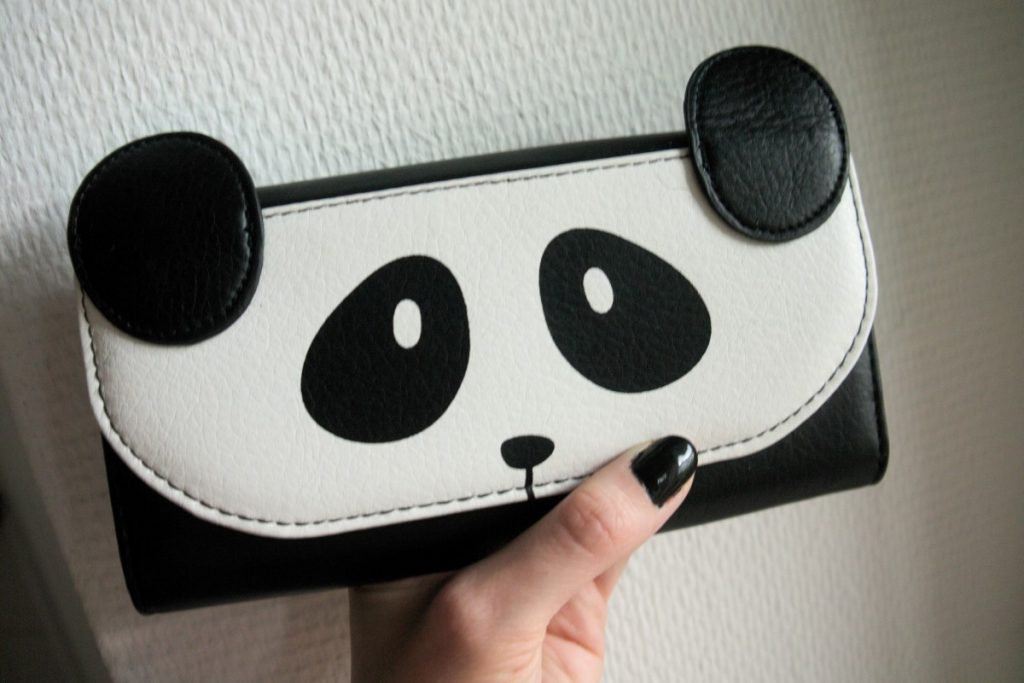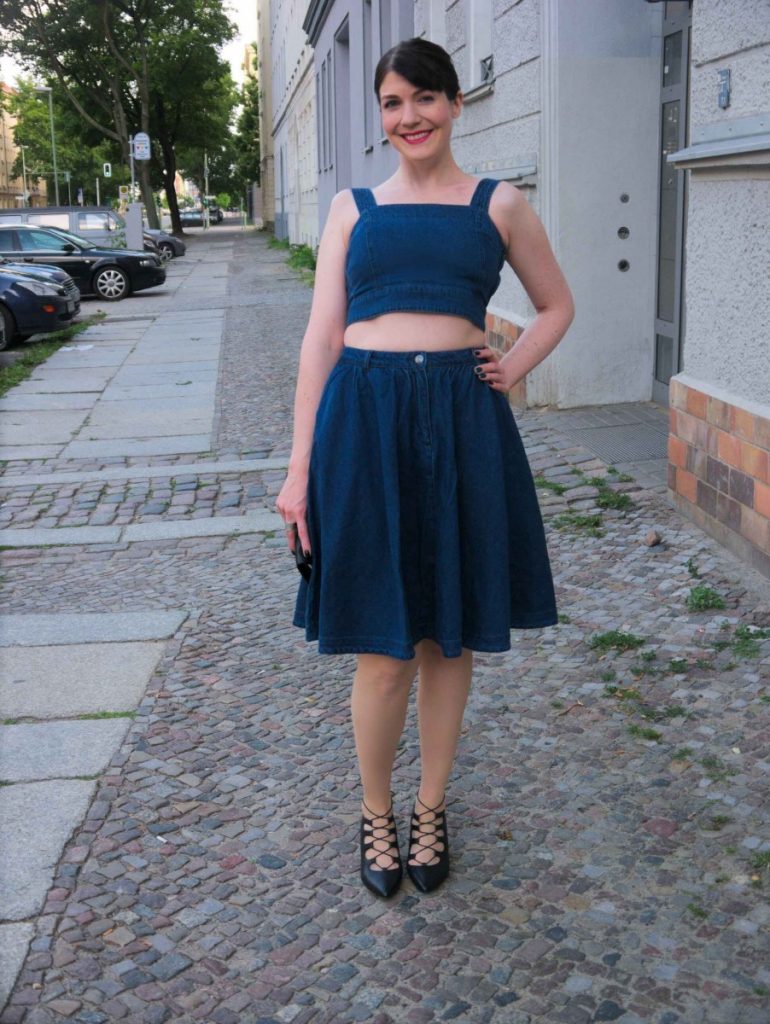 Outfit Details:
Top – Vero Moda, here
Skirt – Vero Moda, via Zalando
Sandals – Deichmann here
Purse – C&A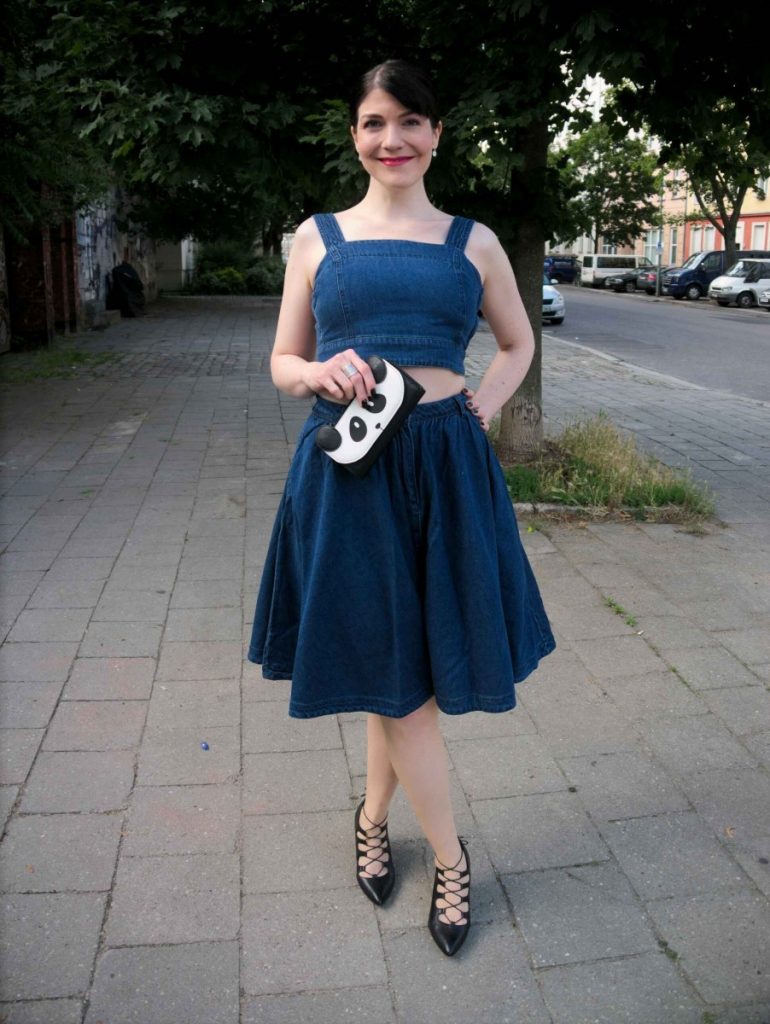 And here's an outtake with closed eyes…I love the flare of the skirt though!