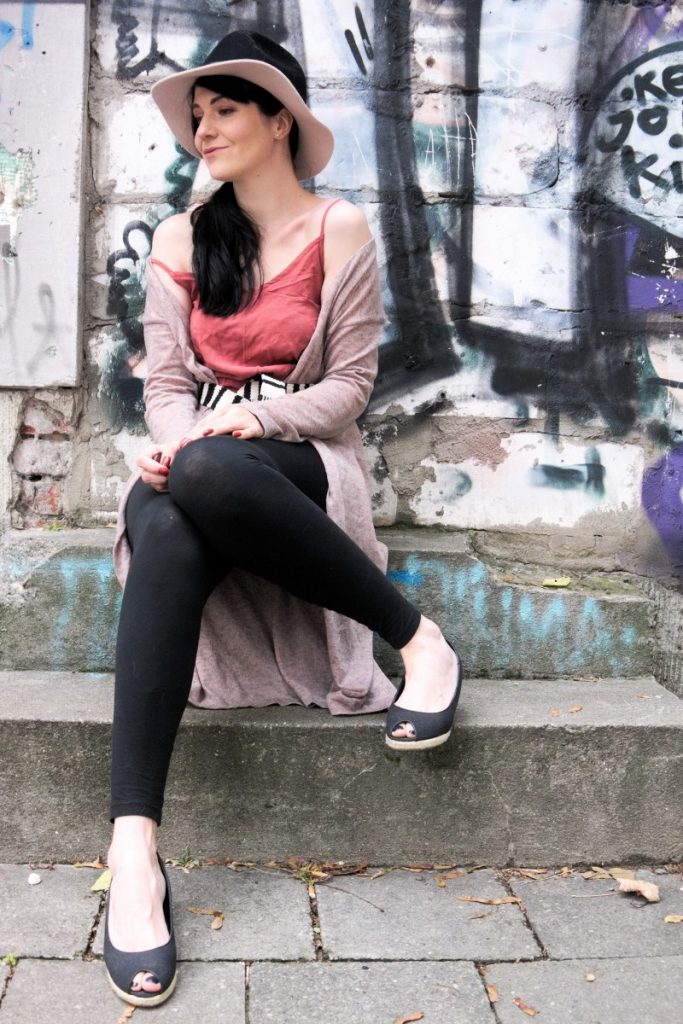 I can't believe that it's already the middle of February…on some sunny days you can almost feel spring around the corner. This is why today's outfit is a little hopeful preview to days to come.
Here in Berlin, it's been raining all week and I've managed to catch the first cold of the season and have been confined to bed for the past few days. Luckily, I still have a few outfits lined up from last year which I haven't shown you yet. This is a pre-fall transition look with Lingerie details and a two-tone fedora.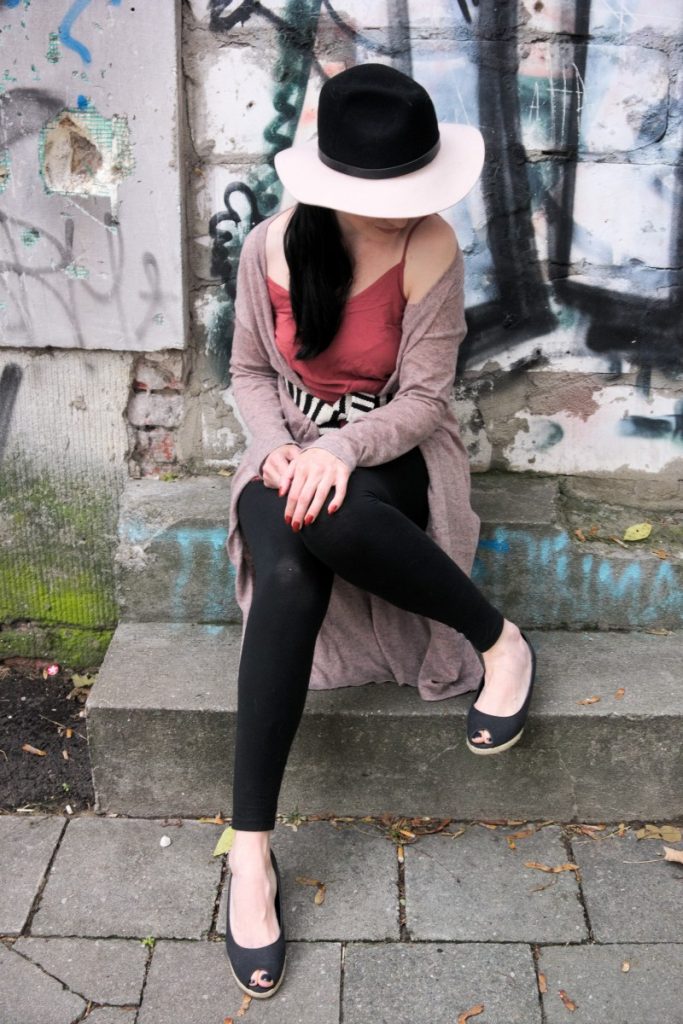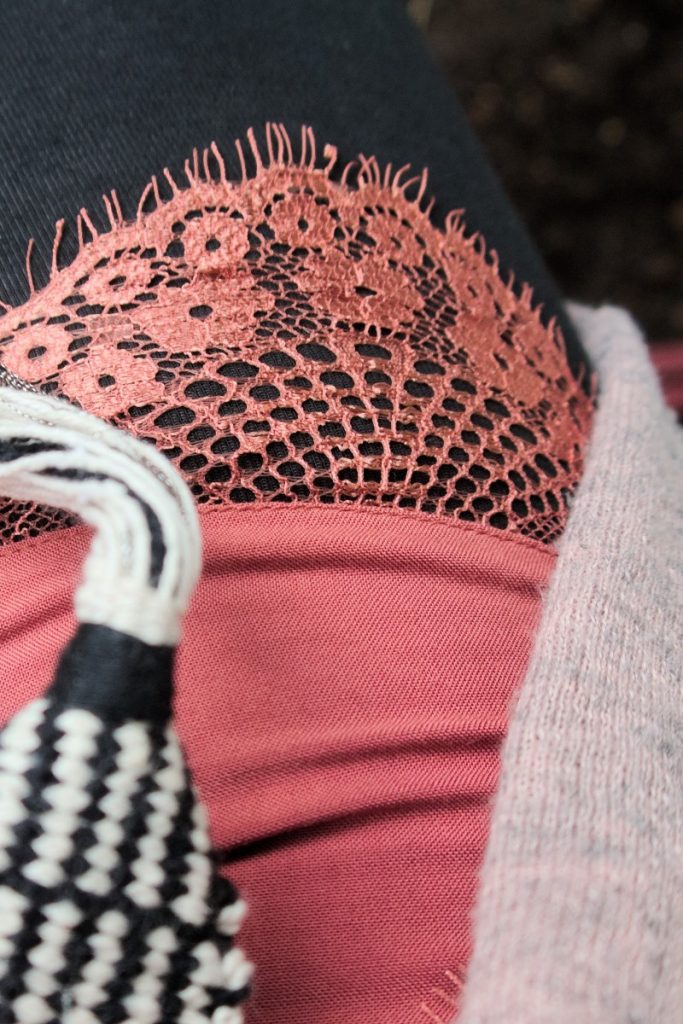 Outfit Details:
Romper – Vero Moda
Cardigan – Vero Moda here 
Peeptoe Wedges – flip*flop here
Woven belt – H&M
Fedora – H&M (here or high-end here)
Nails: Essie Fall Collection 2016 – Playing Koi here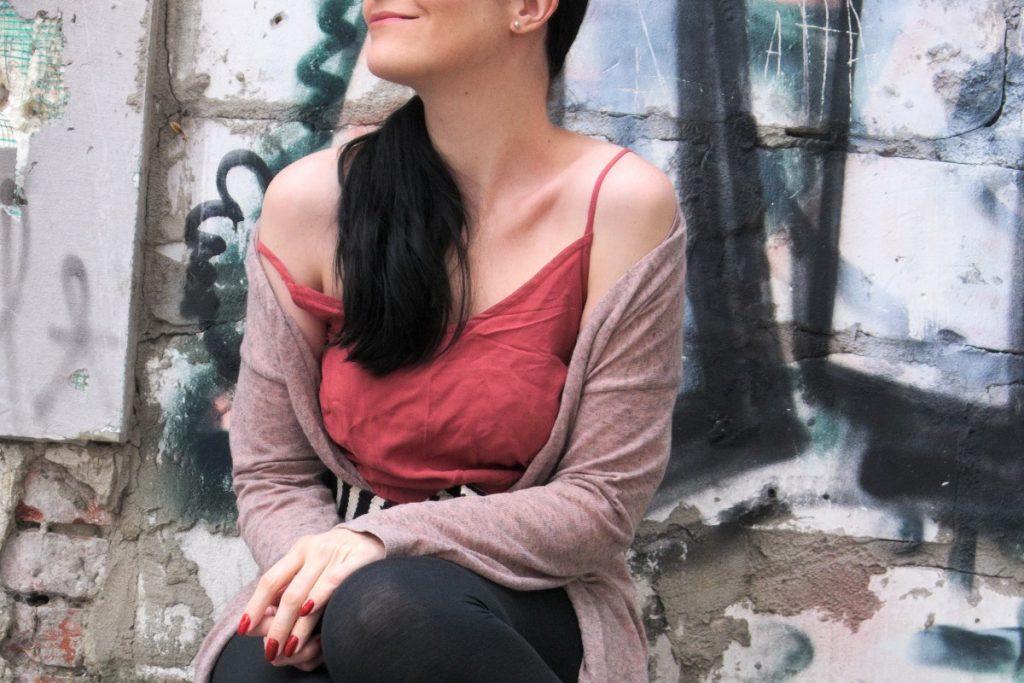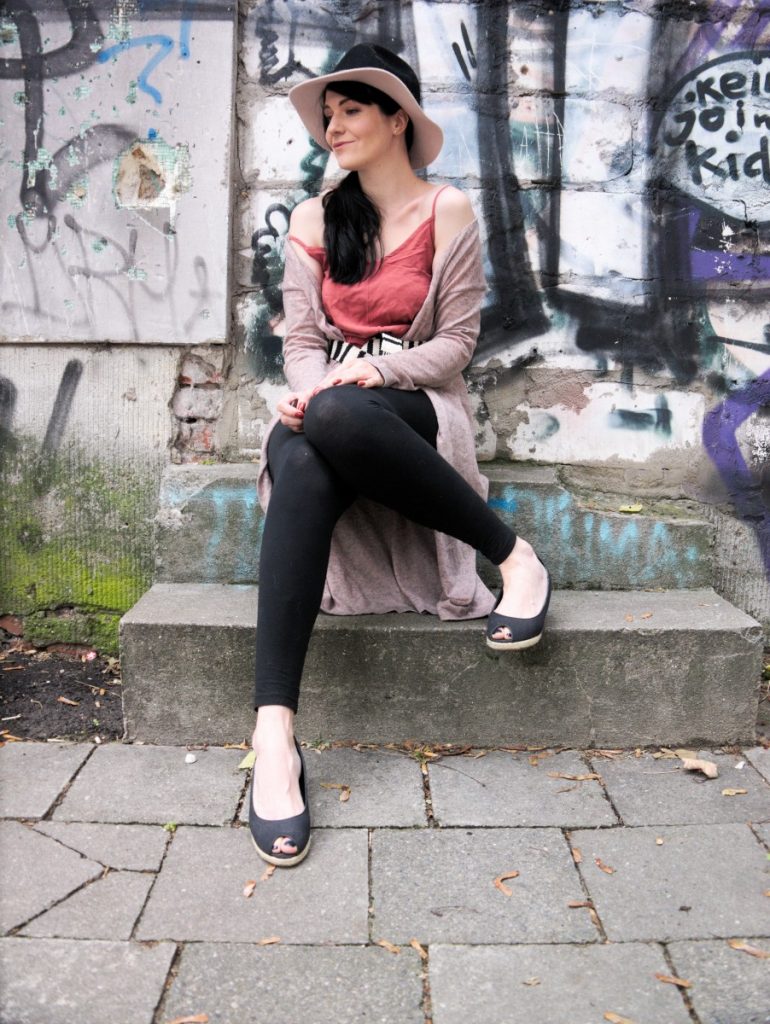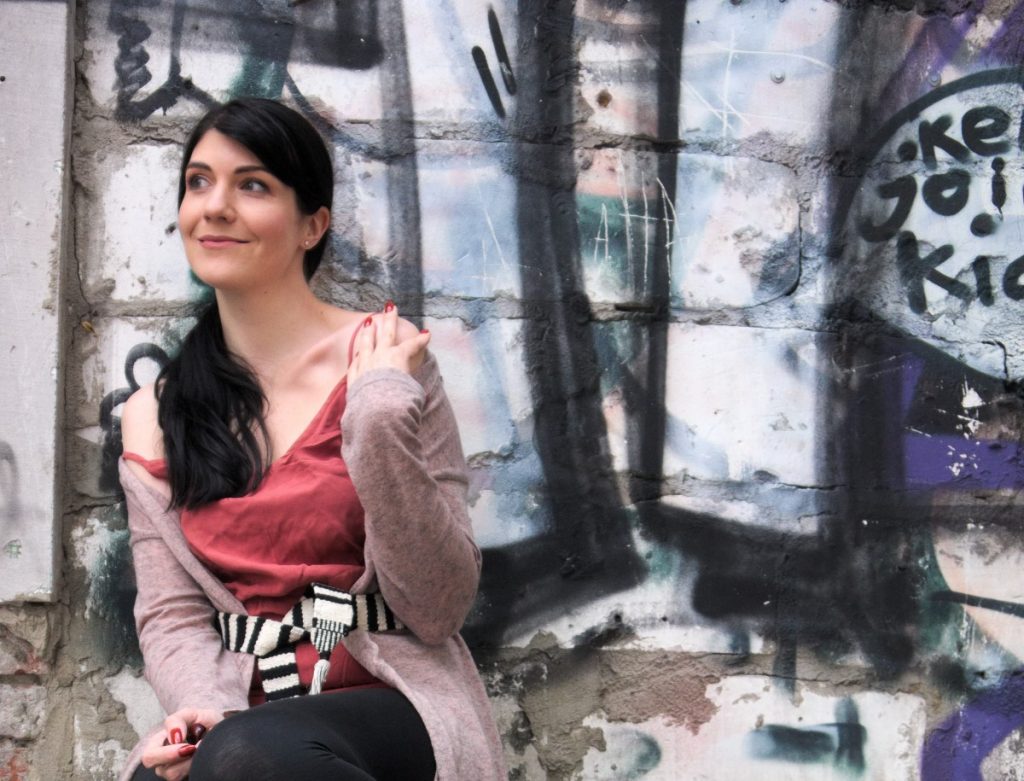 When I see these pictures I'm kinda looking forward to warmer weather! This cute lobster-coloured romper has lingerie lace details which is why I decided to pair it with a loose longline cardigan and a contrasting belt. We shot this outfit early last October before the trees actually turned yellow and there were still some traces  of summer left.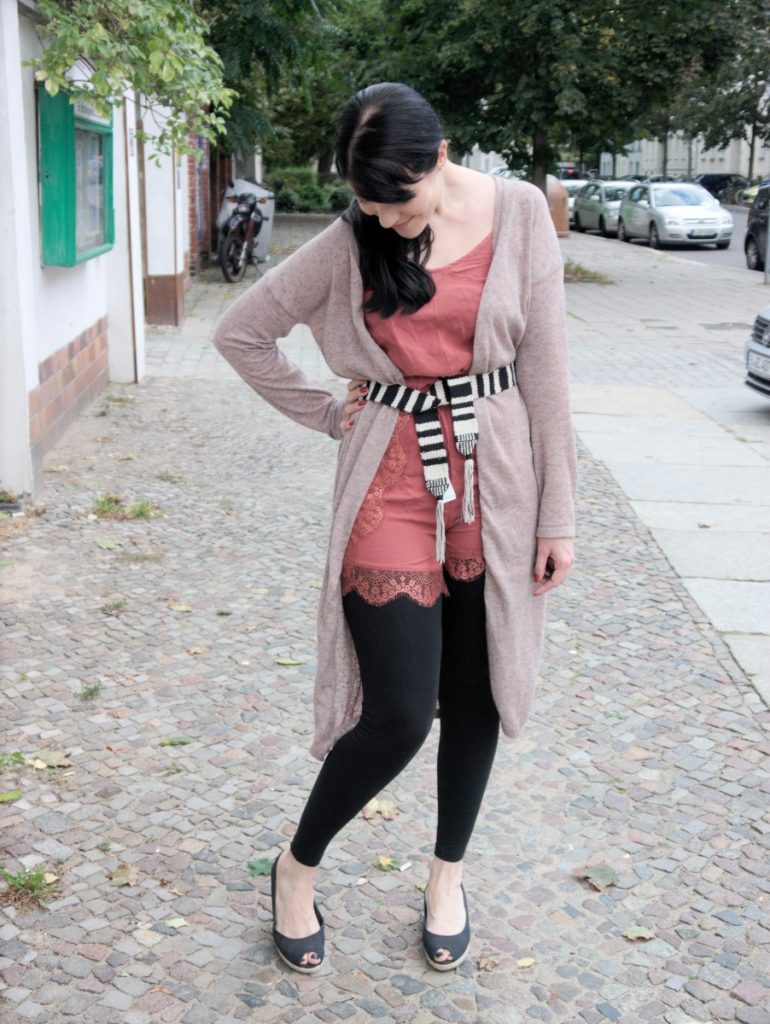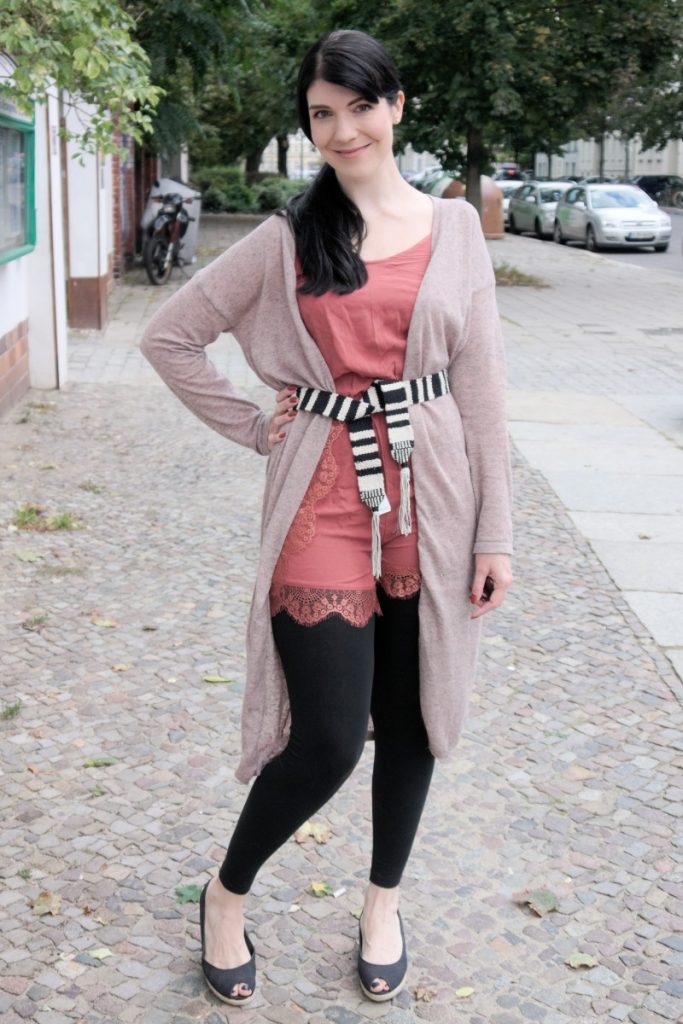 ---