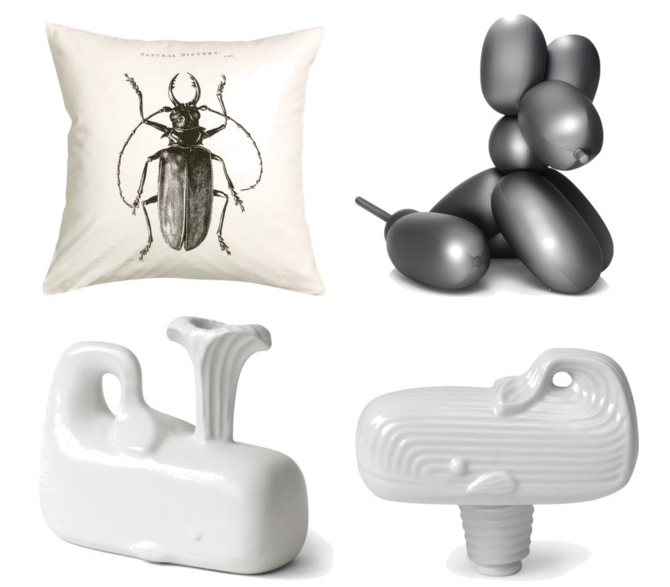 It was World Animal Day on Sunday so I thought I'd share some fabulous interior design items I've been coveting lately.
This inflatable ballon dog by Fatboy is such a marvellous idea! It belongs to the Sjef Balloon Collection by Fatboy, as well as his smaller siblings Dolly and Hot Dog. For the art-crowd among you – it's a tribute to Jeff Koons oversized 'Balloon Dogs'. I would love to get this big dog for my apartment but it is actually enormous and wouldn't fit into my living room, I'm afraid! A real pity…although my real-life dogs would probably make short work of deflating it.
The
H&M
beetle cushion I will actually get for my new couch. The monochrome print fits in nicely with almost any colour scheme. And one can never have enough beetle-themed items around, in my opinion.
Jonathan Adler
home decor is something I've been lusting after for a while now. I love his whale objects but there's also a lot of other ceramic items on offer at the online store. Luckily, they finally offer international shipping now so I might be tempted.