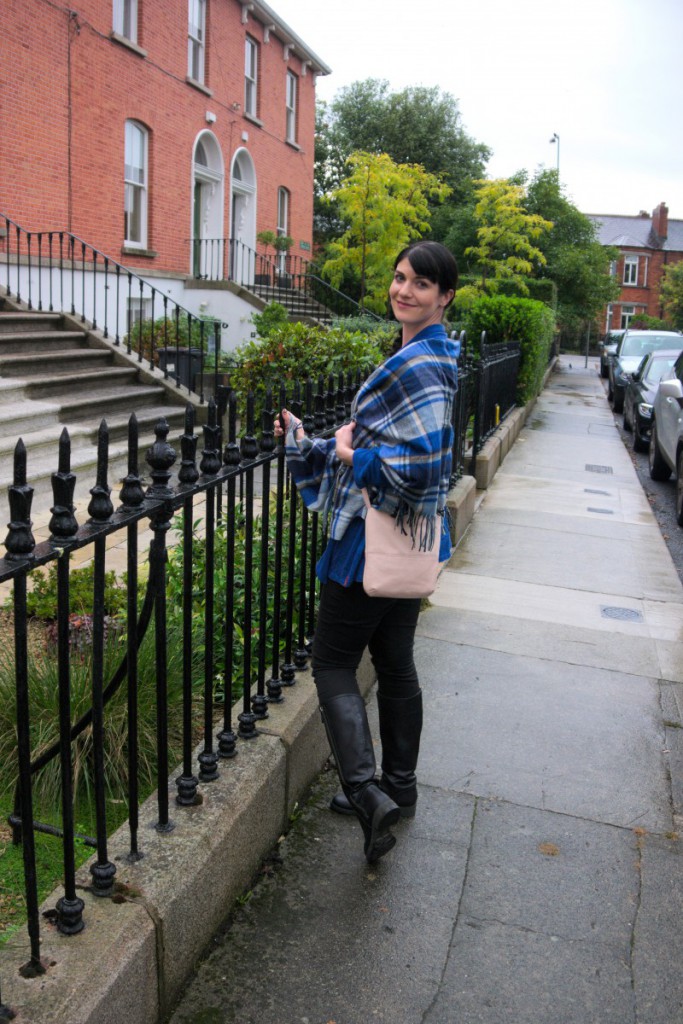 One of those patterns that never go out of style is the good old check design.
In fact, check scarves are rather timeless but I especially like them when accessorizing fall outfits. I fell in love with a blue and camel coloured blanket scarf while I was in Dublin. I found this at Marks & Spencer in Grafton Street, a store I always like to check out when I'm on the British Isles or Ireland. They had quite a few items in the bags and scarves department I liked but when I saw the colours on this scarf I instantly knew it had to be mine. I personally love the colour blue and the different shades on this scarf in combination with black and a fine caramel stripe make for a lovely addition to my scarf collection. In summer I really liked mixing electric blue with a very soft pink so this is what I did in this outfit.
The Esprit cardigan I'm wearing matches the colour of the scarf nicely and the pastel pink bag adds a feminine twist. Inadvertently, the rest of the outfit is by Esprit as well, a label I rather like for their versatile basics. Both bag and boots are made of faux leather, i.e. polyurethane which is a good choice for fall because it withstands wet weather rather well.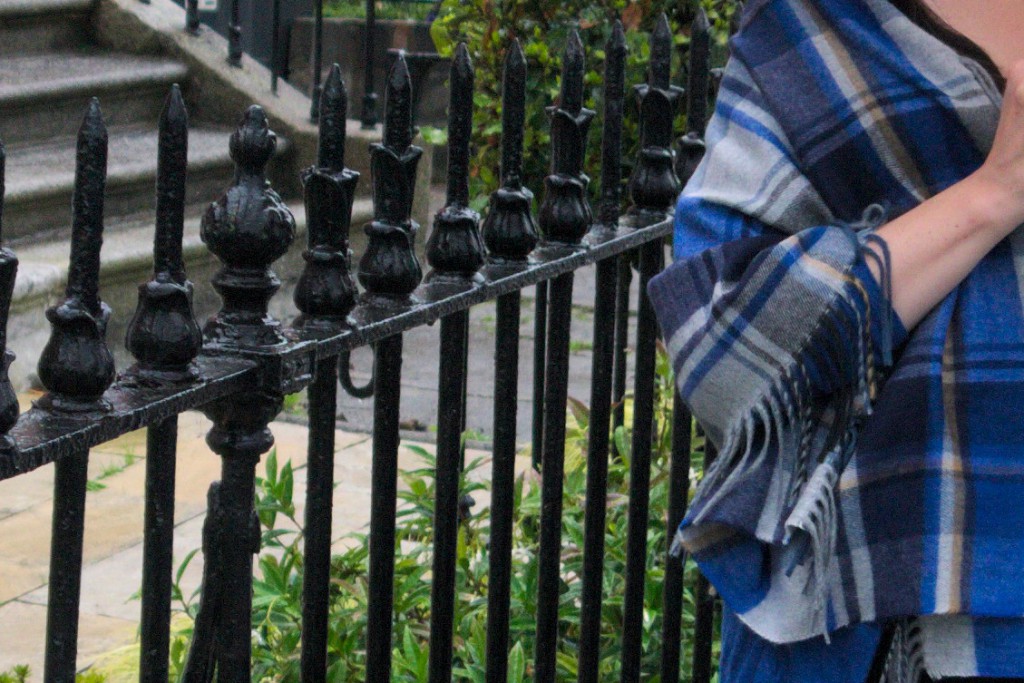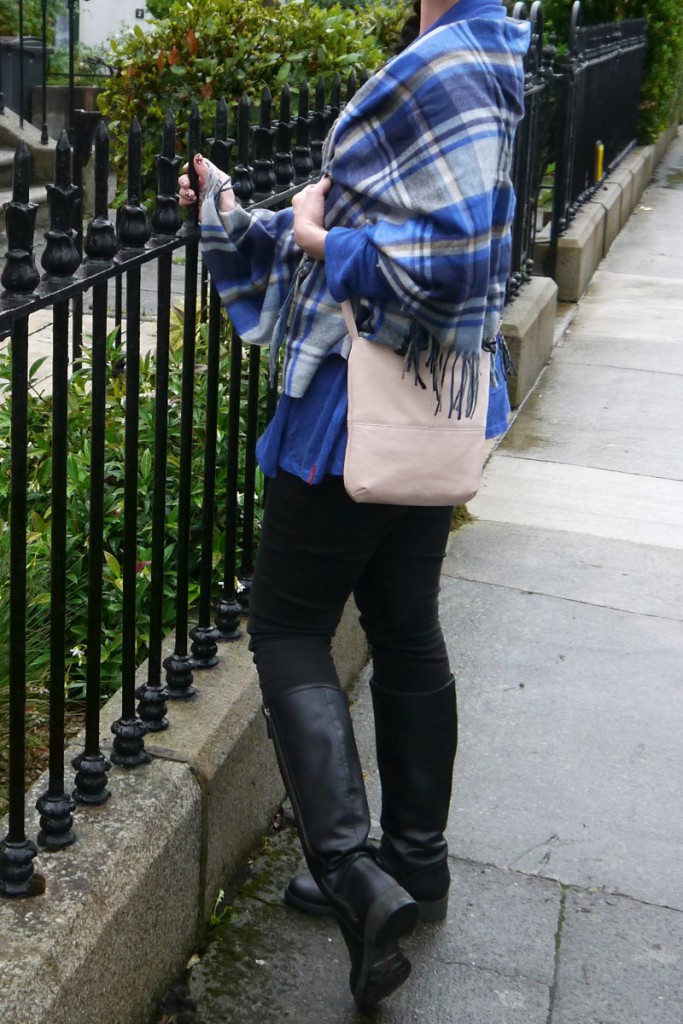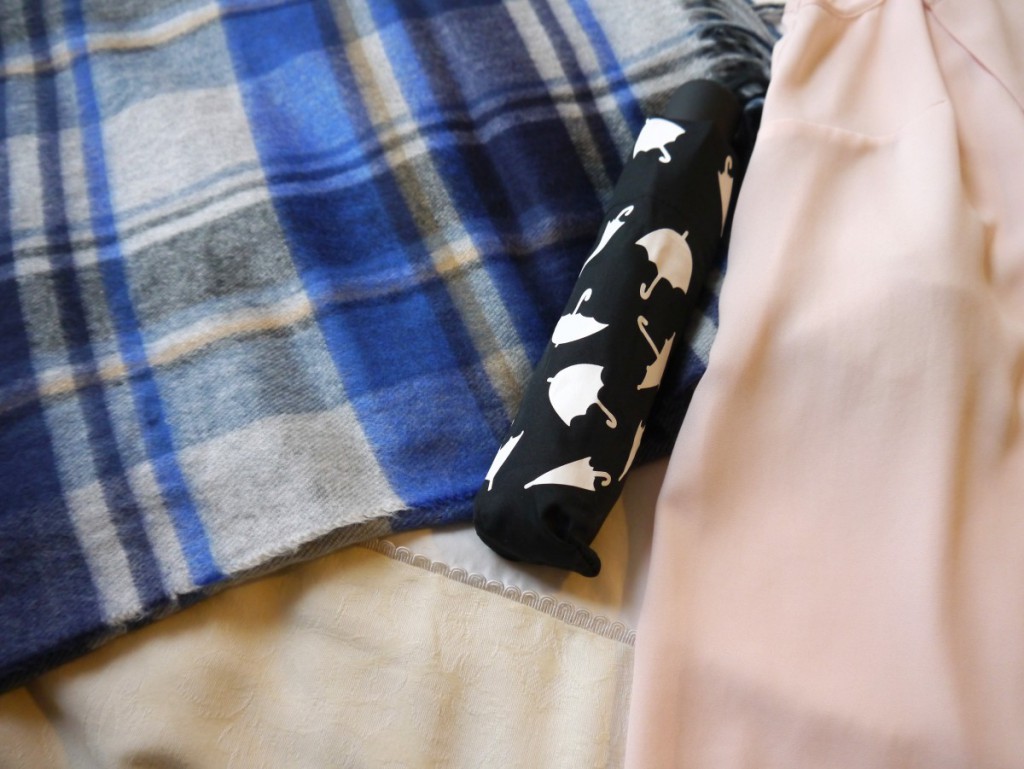 Apart from this scarf my small Marks & Spencer haul consisted of a pastel pink chiffon top. Pastel pink being one of my go-to colours, this will serve as a nice basic item for work which can be dressed up or down. I also found the coolest thing…this black and white umbrella with, yes, little umbrellas printed on it. The best part is that the white umbrellas are supposed to change colour once they get wet. How fun is that? I haven't tried it out yet but I can't wait to use this in Berlin rain.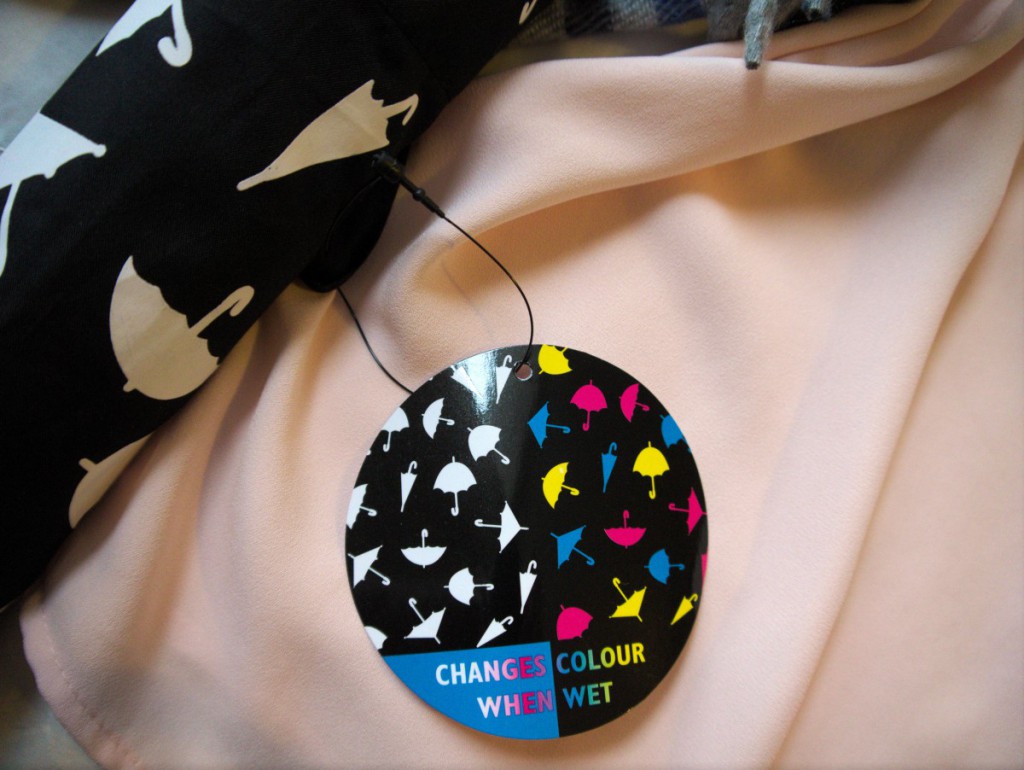 Outfit Details:
Scarf – Marks & Spencer
Bag – Esprit (similar here)
Boots – Esprit (similar here)
Cardigan – Esprit (similar here)
Shop this style: