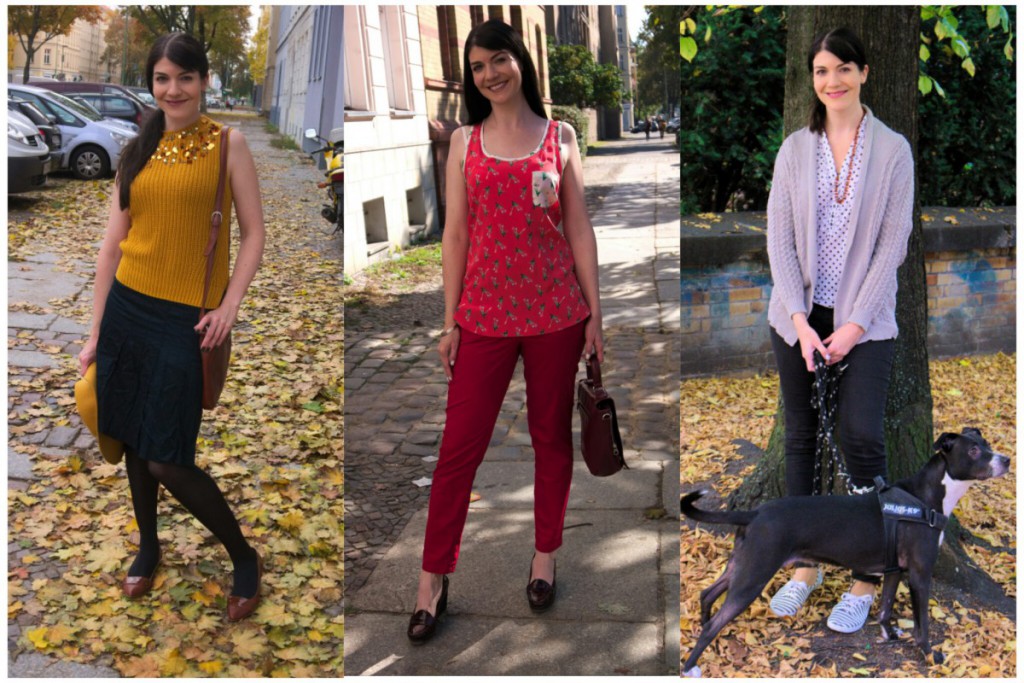 Time for yet another monthly outfit line-up. I have got to admit that October saw fewer outfit posts than usual as I was sick with a cold for quite a while and generally less productive.
I really loved the autumn weather we had though and we were moderately lucky to get quite a few sunny days. Of course, we also had our fair share of rain last month but it hasn't turned really cold yet, it's merely chilly in the mornings. There is a pronounced lack of light in the early evenings though – undeniably the downside of the year drawing to a close. It's almost dark now where only a month ago it wasn't a problem getting good lighting for shoots when I came home from work.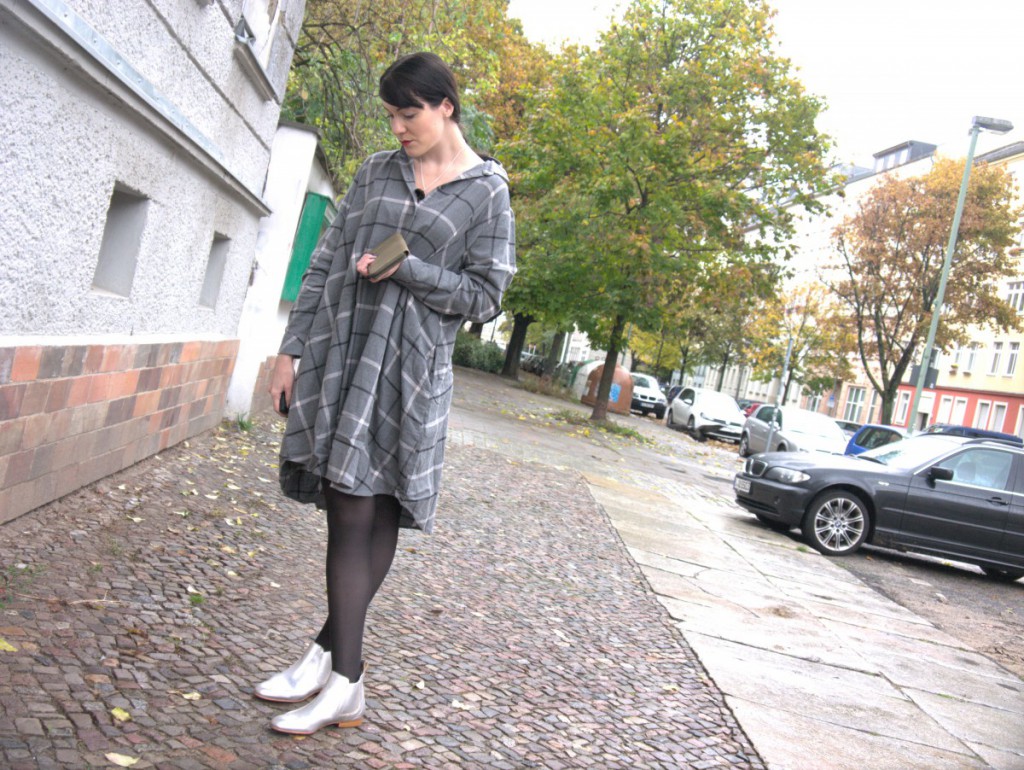 I would have liked to feature more dresses last month but haven't quite gotten round to it. Most outfits had some form of trousers in them although I really do love wearing knit dresses and all kinds of tights. Sadly, I have not really worn any patterned ones lately but have mostly stuck to black. I plan to change that next month as I quite like playing with different patterns and textures.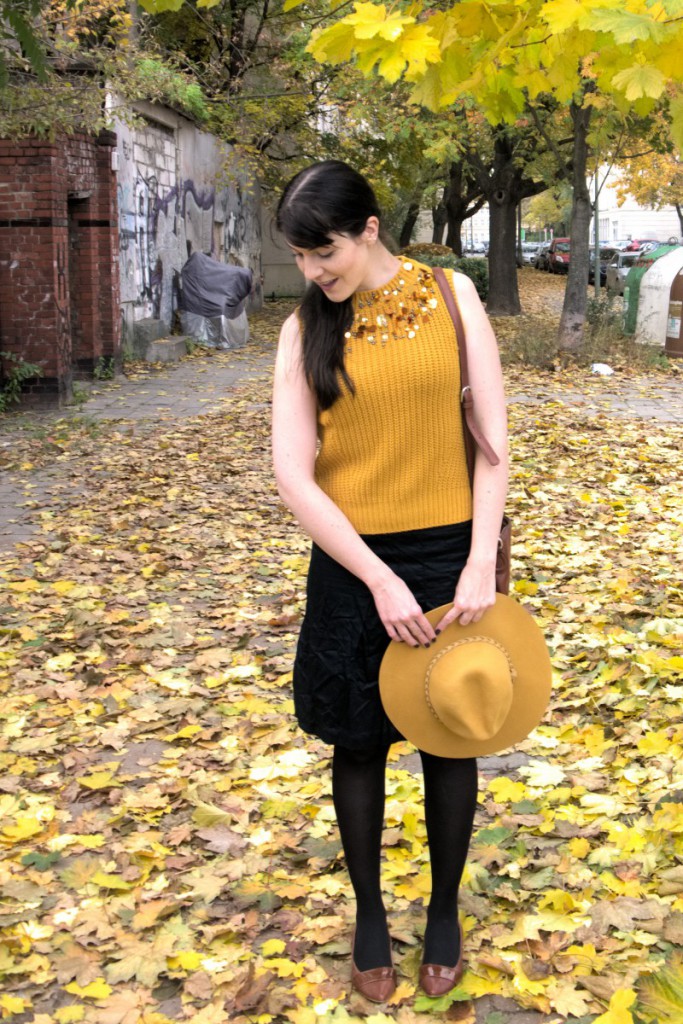 I have however, indulged my new-found love of yellow this autumn.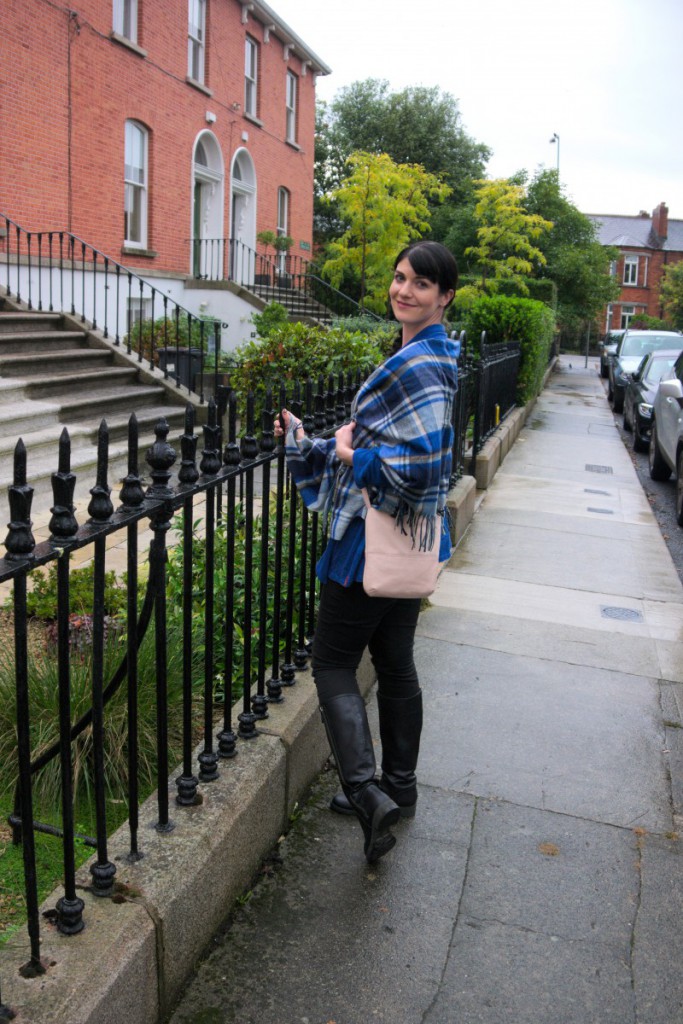 A few Dublin outfits were still there to be shown as well (details here and here)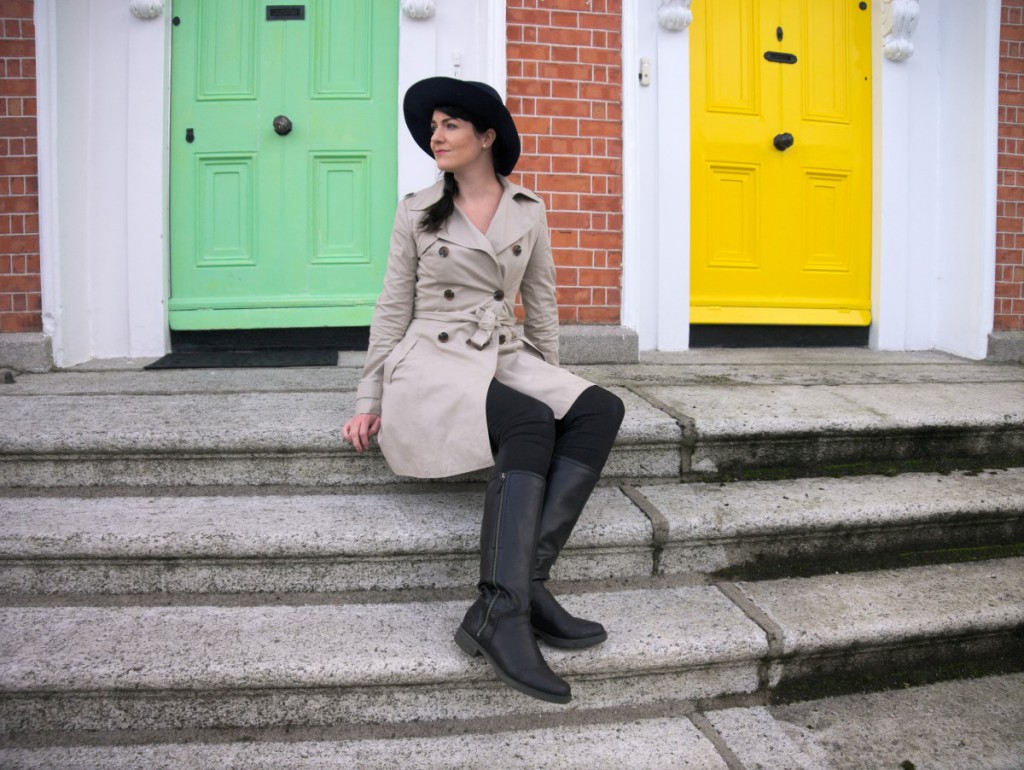 I was also making a statement all in red here