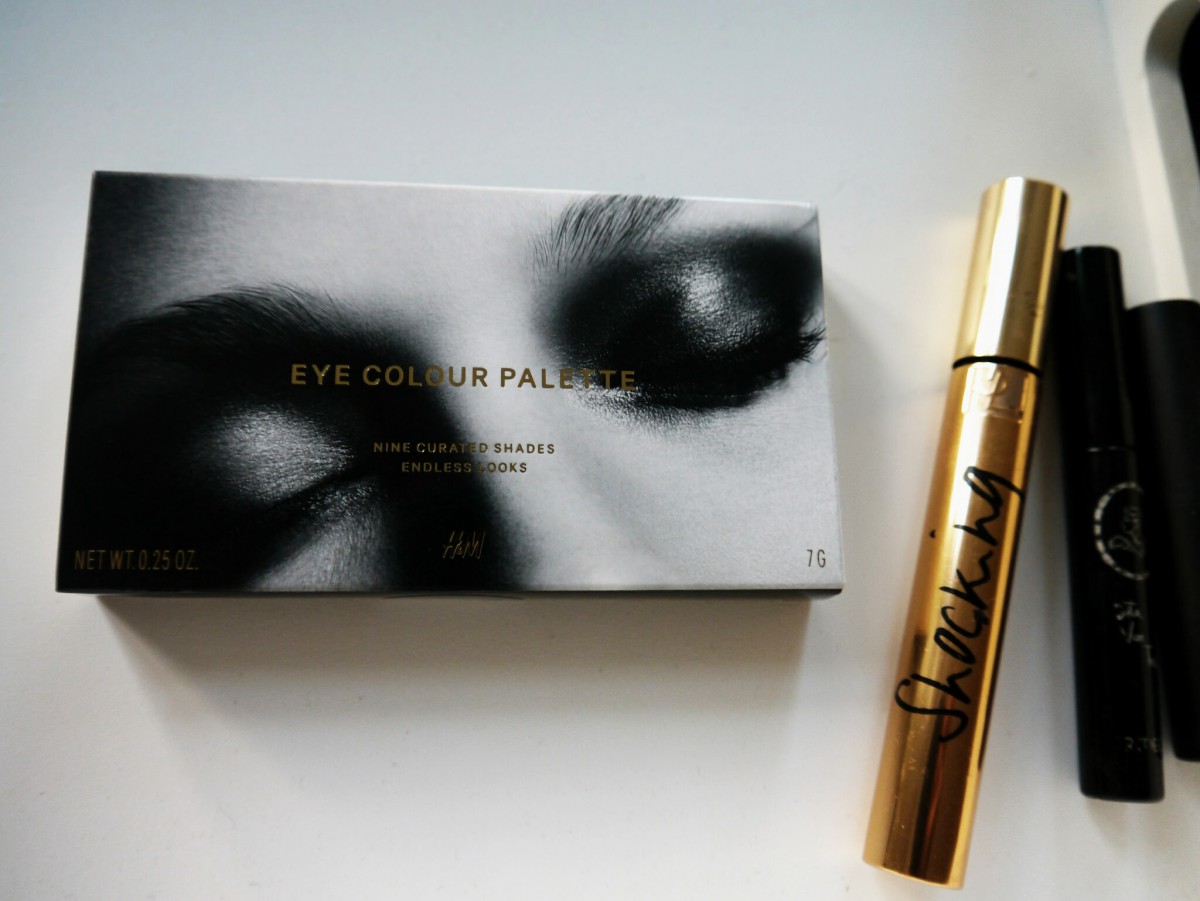 When I saw the Eye Colour Palettes at H&M I knew I had to try at least one of them. I have a bit of a weakness for eye shadow palettes after all…
The palette I chose is Twilight And Rose which consists largely of brown and rose shades.  I've had this palette for over a month now but I wanted to get some use out of it before giving my review. While H&M is the epitome of fast-fashion I still rather like shopping there as they always have a good amount of current styles and basics on offer and the prices are affordable. So when they launched their huge, new cosmetics line earlier this year I was all ears.
The Colours: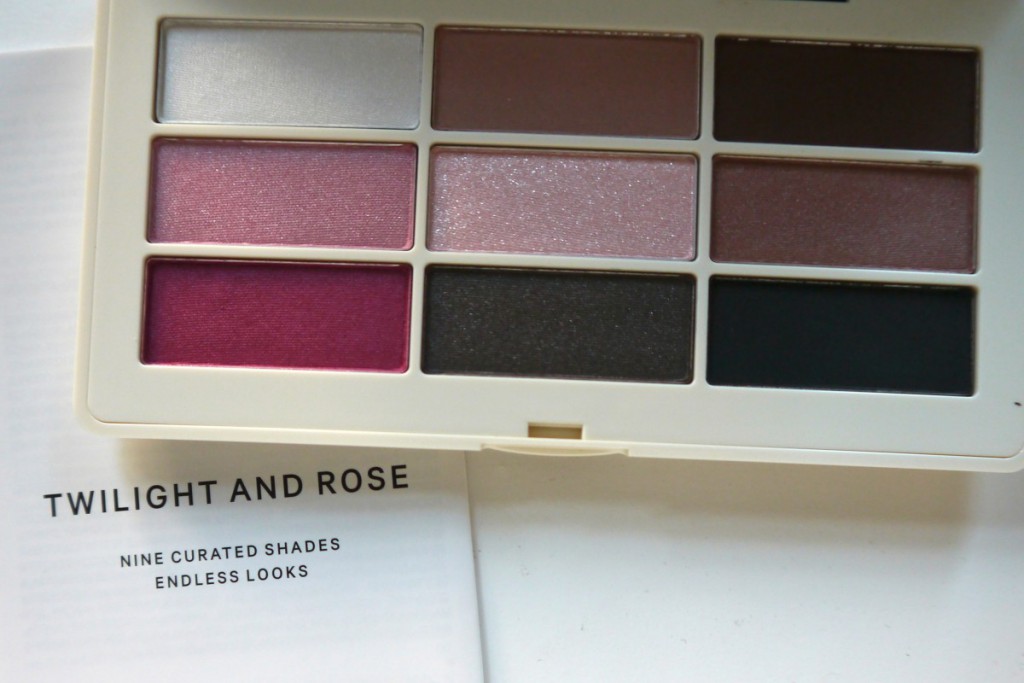 1. column down: a white and two pinks. The white is matte, the medium pink has very subtle shimmer and the strong pink is matte again.
2. column down: a very light brown, a light very shimmery pink and a cool dark brown.
3. column down: a matte brown, followed by a light warm brown and a matte black.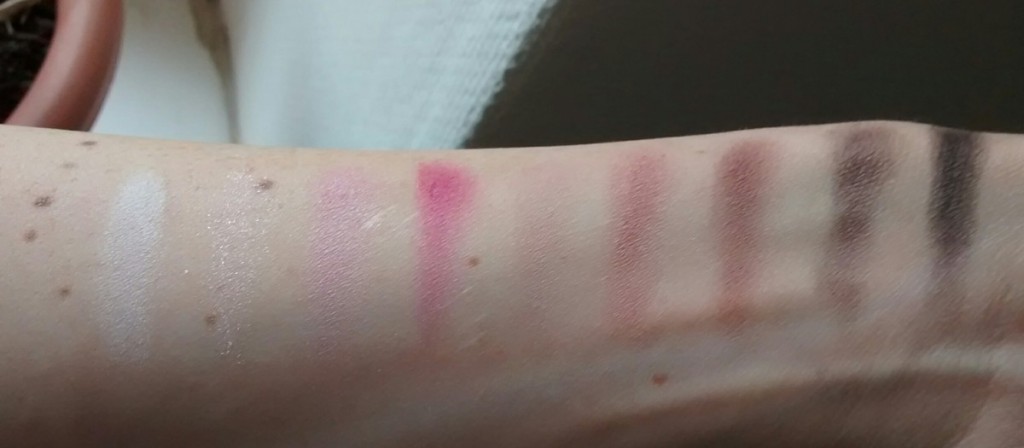 It was hard to get swatches in good lighting but as you can see the bottom light brown in column 2 is the least colour-intensive.
My Favourites:
1) the strong matte pink. I mostly wear this on the outer corner of the upper lid as an accent. It is quite colour-intensive and long-lasting which I like. I guess, pink eyeshadow is not for everyone but I have green/brown eyes so I like pink and reddish shades as a contrast.
2) the light brown – this I like to wear on the upper lid as it has light coverage and blends nicely. It is barely visible but nice for day-time looks.
3) the shimmer shadow for under the brow bone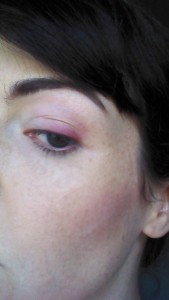 The Design:
The packaging design is minimal with gold lettering which is nice. I like the sleek, black and white look. The palette comes complete with a small leaflet that contains a trio of simple tutorials for natural, classic and night-time looks. Something most of us probably don't need anymore but nice if you're in doubt as to which colour to use how.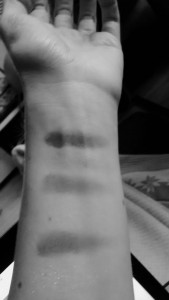 Verdict: It is a versatile selection of basic eye shadows. The colour choices are good and the browns and pinks complement each other well. Not every colour is long lasting though. I like that there's shimmery and matte shades to choose from and that the focus is on matte (7:2). The two shimmery shades and the white work well as highlighters or under the brow. Overall, I definitely prefer it to the Catrice Absolute matte palette, another palette I recently bought. In comparison, this H&M palette has much better colour payoff and the darker colours last longer. As I have rather pale skin the light browns show up reasonably well. Anyone with a darker complexion might not get so much out of the browns though as the colour payoff here could be better.
Pros: The price! At €12,99 it is one of the more affordable palettes. It is nice for anyone who likes pinks and browns and prefers matte eye shadow with light coverage. Good for day-time looks.
Cons: The colour payoff and longevity in some shades could be better.
Has anyone of you tried products from the new H&M beauty line yet?