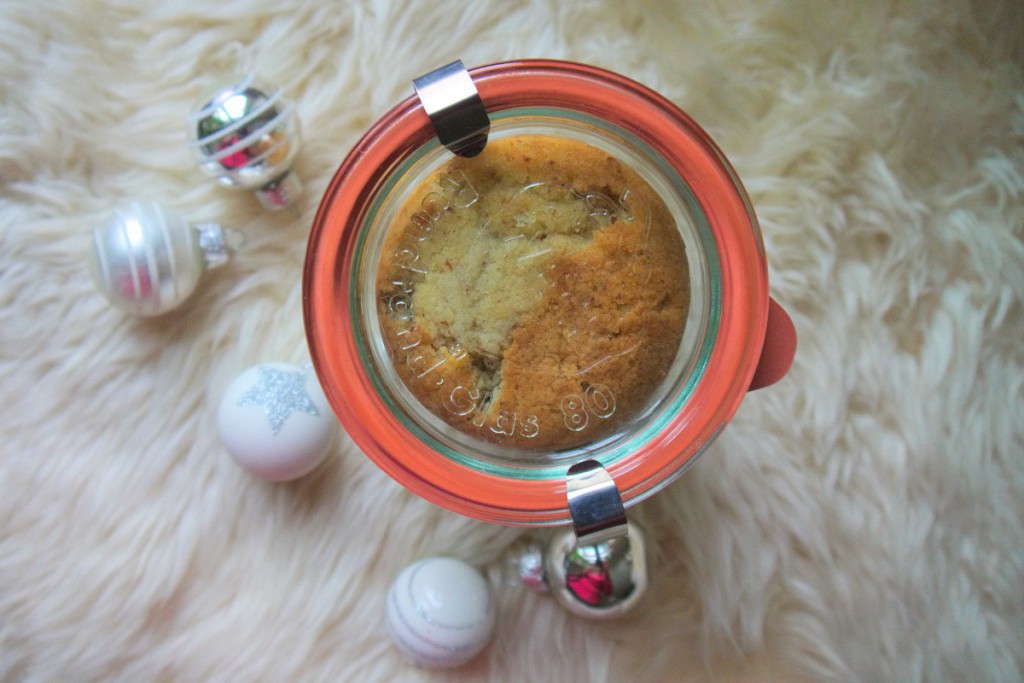 The countdown is on and christmas only one more day away. Have you all got your presents ready yet? Being a huge fan of DIY gifts I wanted to share this cute idea for mini fruitcakes in a jar which you can make in under an hour and which make fabulous little gifts.
The great thing about these cakes is that they will remain moist and delicious for up to a month! So what better way to show someone you care than a personalized cake in a jar! All you need are glass jars, you can use preserving jars or even screw top jars of any size really. The only really important thing is that they are very clean and sterilized beforehand. I tend to use a combination of both preserving and screw top jars. The following recipe is enough batter for 4-5 jars (the jars I used are about 290 ml).
Ingredients:
200g butter
150g sugar
4 eggs
150g flour
75g ground almonds
1 teaspoon baking powder
pinch of salt
50g raisins + glace cherries (to taste)
whiskey
some oil for greasing the jars
175°C – 20-30min depending on size of your jars
Important steps:
Sterilize your glass jars and the lids beforehand if you want to seal and keep them for a while – easily done with boiling water for instance.
The jars should be greased with oil to ensure the cake comes out easily. Just take care to spare out the upper part of the jar.
Fill the jars only about half-way with batter.
Screw clean lids on top immediately when the hot cakes come out of the oven. If you are using preserving jars, use clean rubber rings only and clip the lids in place. Use 2-4 clips on each jar. Then leave the cakes to cool with lids in place.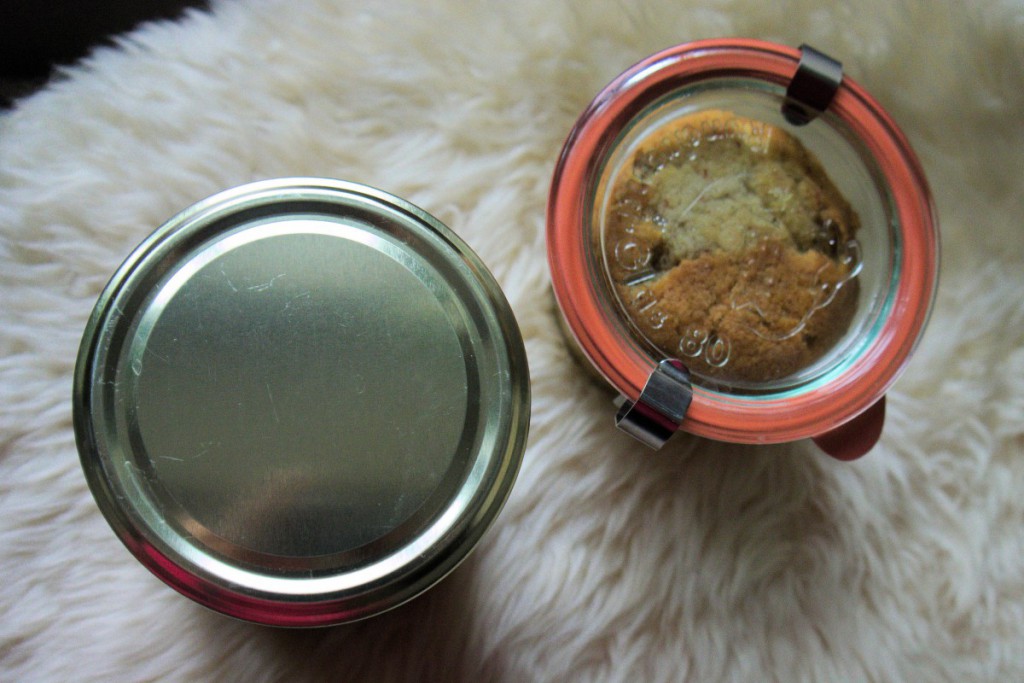 The above recipe can be personalized to taste of course, so feel free to use candied peel or nuts and different kinds of alcohol (if using that at all). You can also exchange the ground almonds for flour. The batter is essentially a pound cake batter and prepared likewise.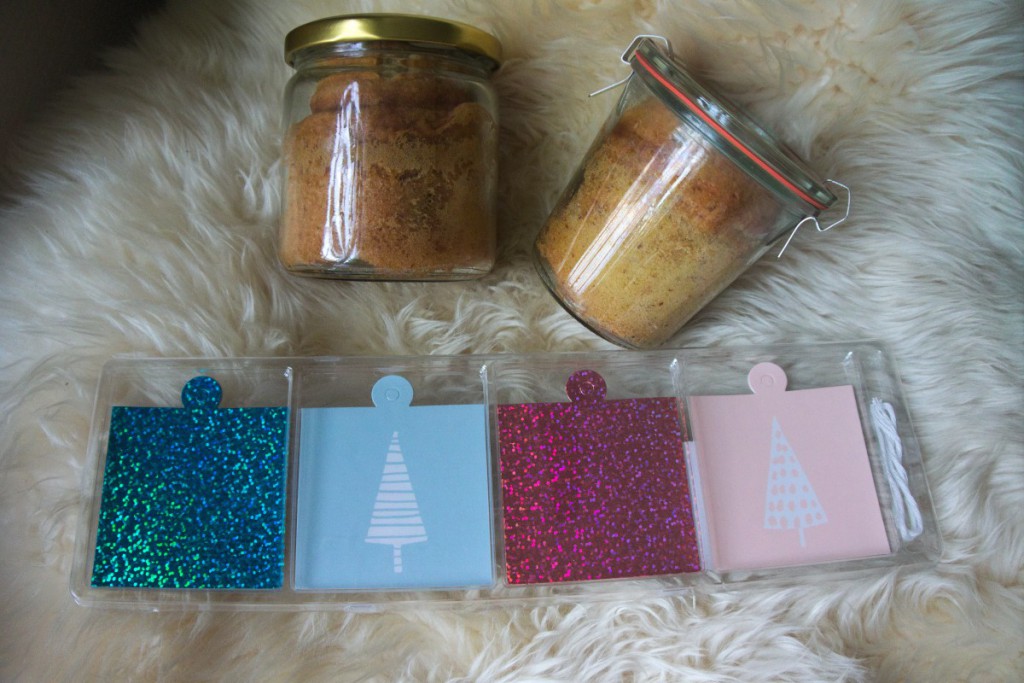 Afterwards you could add a little gift card, a napkin or piece of cloth to decorate the lid with or even personalized stickers. And, of course, all kinds of christmas decoration if you like :) You could also just use a pretty gift bag if you are pressed for time!