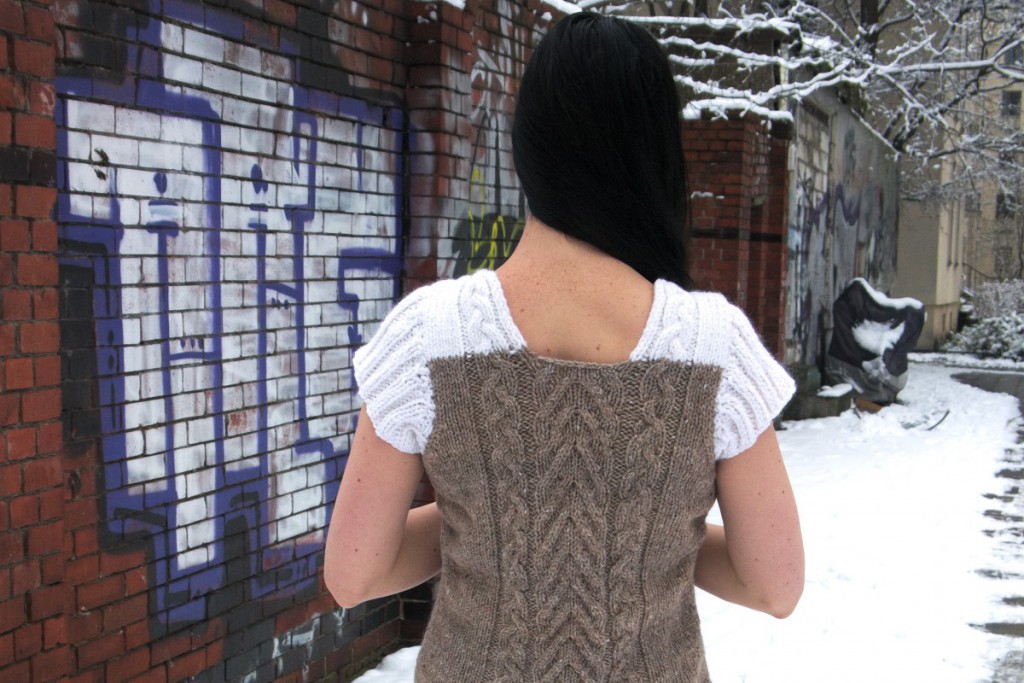 It's already the middle of the week so it's high time I showed you some photos of last week's snow…
This will be a short post as the week is flying by and incredibly busy. Today I'm bringing you another little slow fashion inspiration for winter.
This cable dress is a new favourite of mine and it's perfect for cold winter days. I finished it about a year ago but never had the chance to wear it as it wasn't cold enough. It's made of simple, no fuss recycled wool with contrasting ribbed sleeves. I have always loved knitting cables so this pattern from Interweave Knits immediately appealed to me.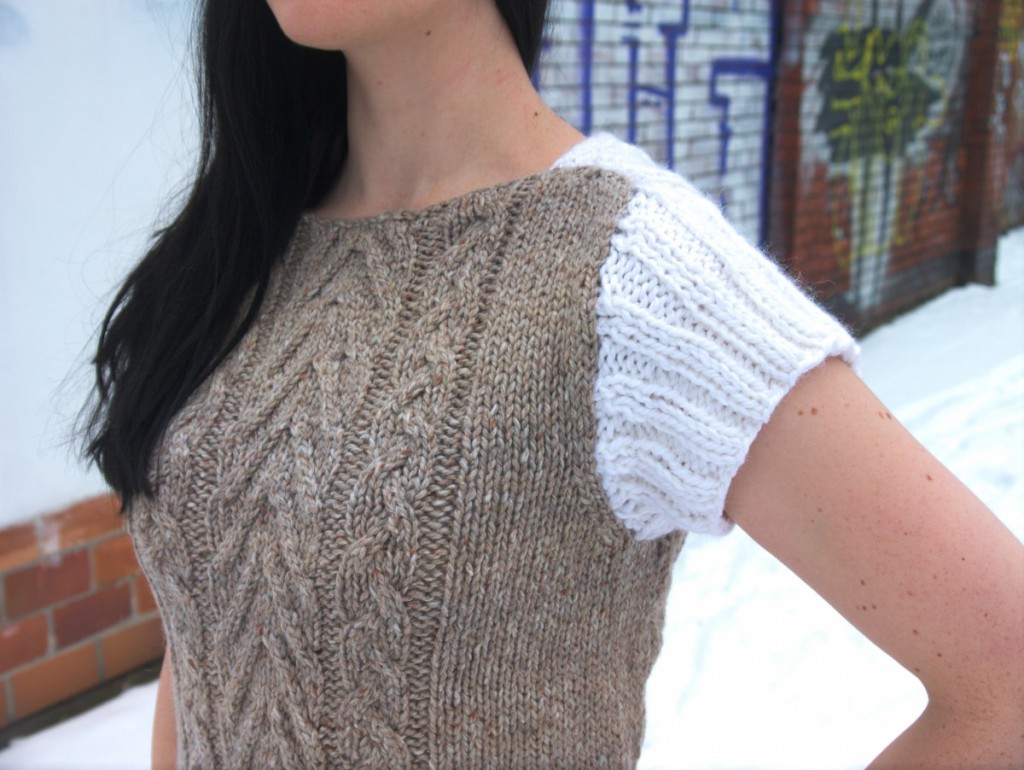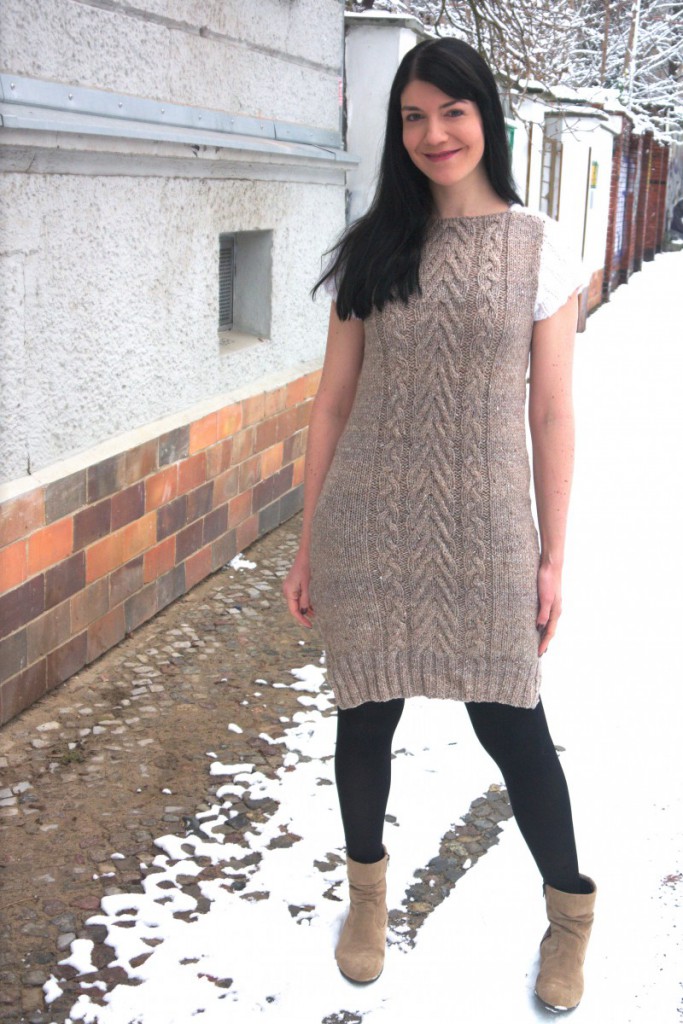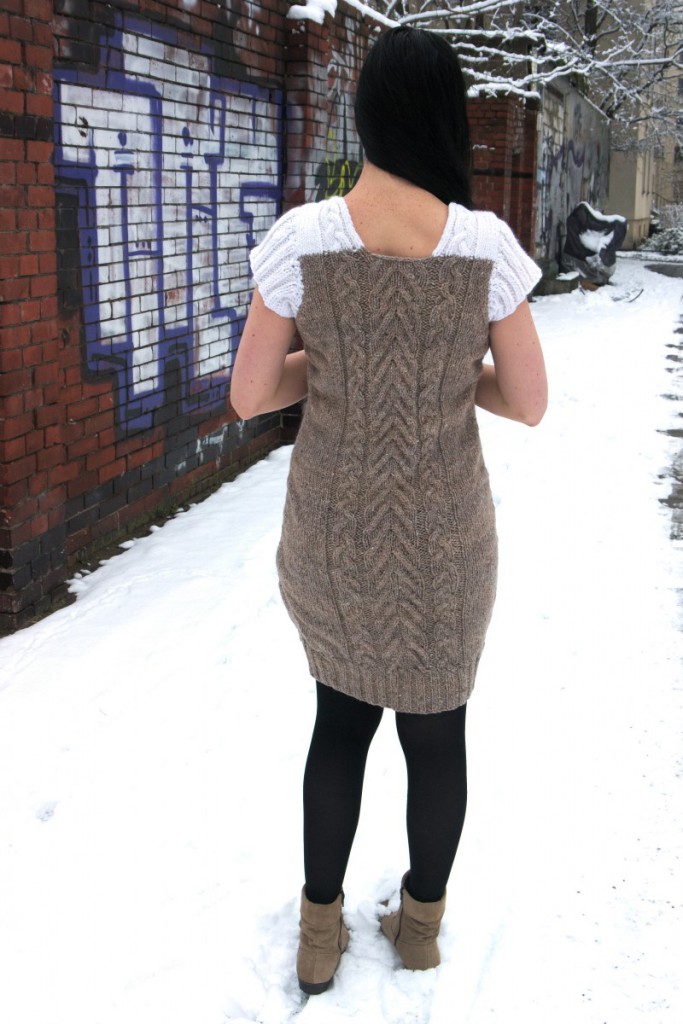 Outfit Details:
Dress – DIY
Tights – Fascìno
Booties – Tamaris (old)