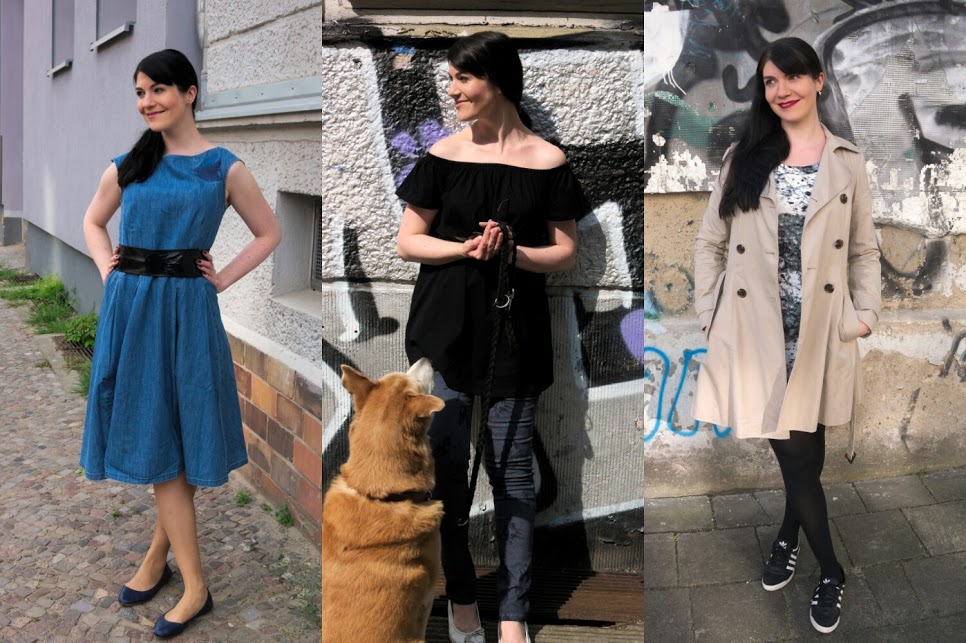 May was a weird month – for me at least. And an incredibly slow one with a motivational low right about the time when the weather started to really feel like summer here in Berlin.
Productivity came to a complete halt when I contracted a mean flu and more or less spent two weeks straight in bed. Even reading or instagramming seemed too much and made me extremely tired so I went on a little unplanned social media break. Therefore, I only managed to bring you three outfit posts in May. All of these looks were on the casual side and had a decidedly urban backdrop. Denim featured heavily in my daily wear this month and I showed you my new retro midi dress. I even tried sneakers with a dress which was a huge first for me. What ultimately saved my posting schedule last month were the interviews I had prepared with the lovely Jennifer of feminin & modisch. I immensely enjoyed this cooperation.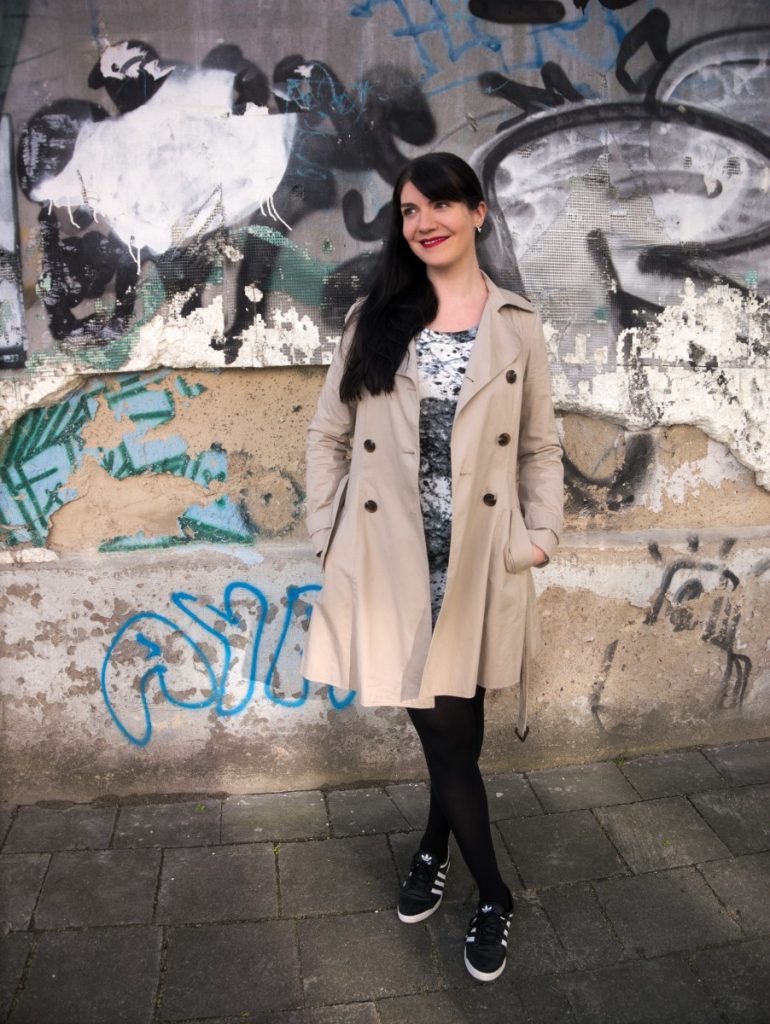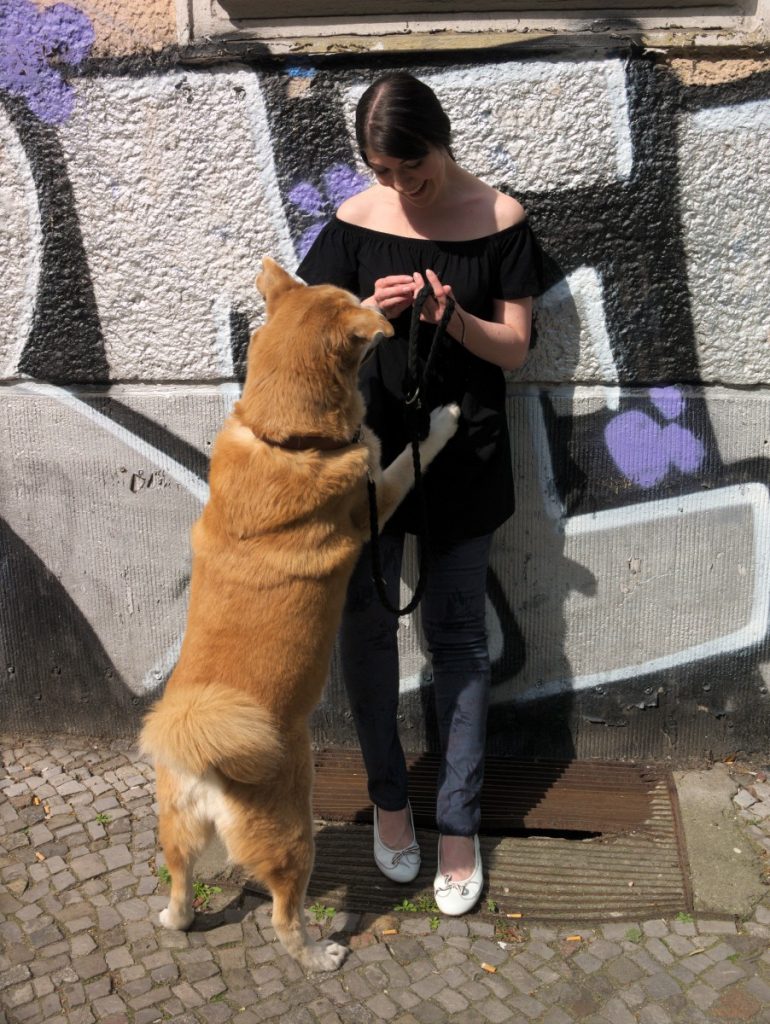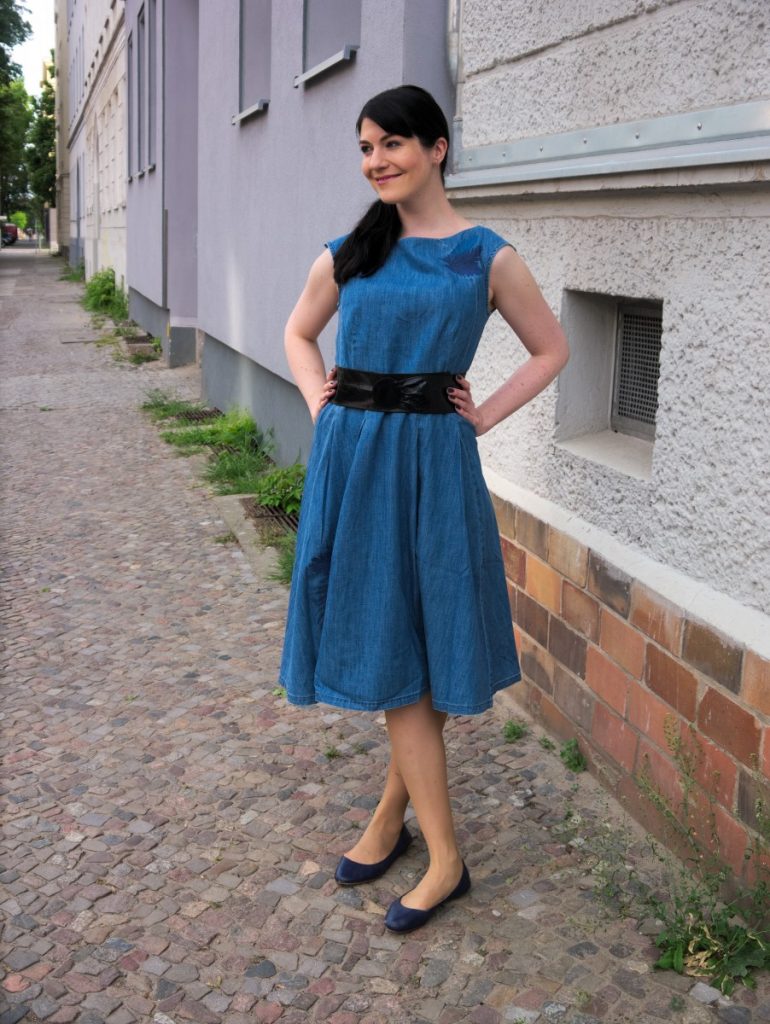 To revisit last month's looks: Urban Mimikry here | Black Off-shoulder Top here | Denim Blues here
Outlook: I have quite a bit in store for June as I'm celebrating an anniversary and will be hosting my first giveaway! The other project I have been wanting to start for a while now is a shopping ban. I feel that I have been spending far too much lately and need to take stock of what I already have in my (just slightly overcrowded) closet. So a few month's shopping ban is in order for me soon…I will let you know how it goes with all the ups and downs.
Hope you all have a great weekend!