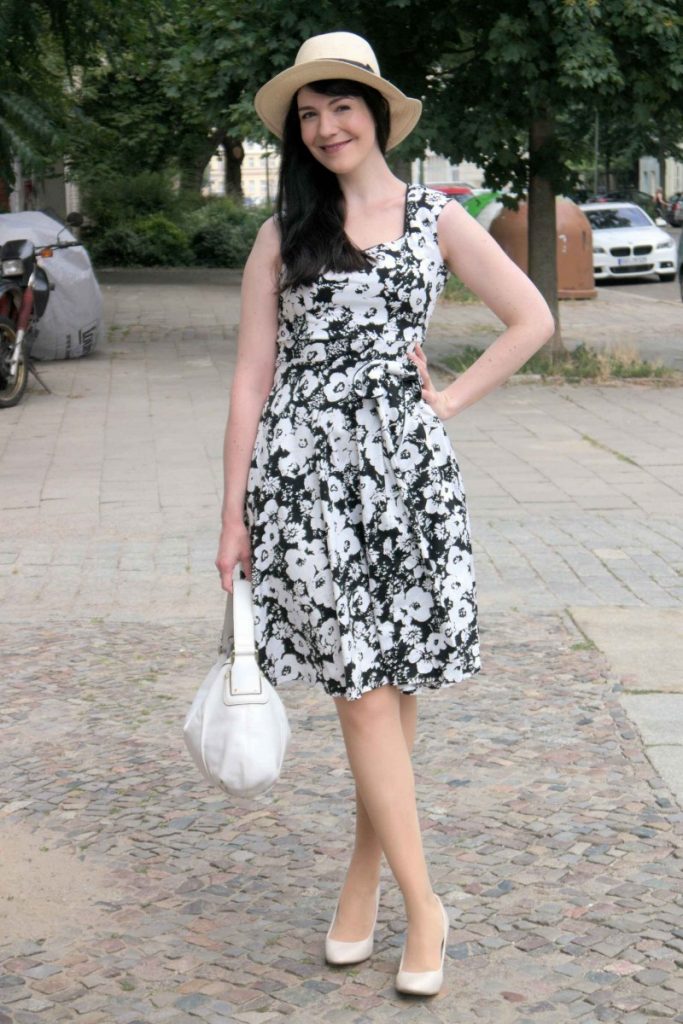 This is the second part of the recent collaboration I did with Rosegal. Today's dress sports a vintage cut again with a full skirt and a monochromatic floral pattern.
I have to admit that I'm drawn to vintage dresses lately. Whenever I browse the shops they are the ones that catch my eye the most. I just love the retro silhouette that always adds a bit of elegance and flair.
This dress has a sweetheart neckline (don't you love a good sweetheart neckline? I absolutely do) and a little bow application at the waist. The cut nicely accentuates the waist. I have to say that I was honestly amazed at the quality of the fabric. It's made from 100% cotton (a composition I generally find superior for summer dresses).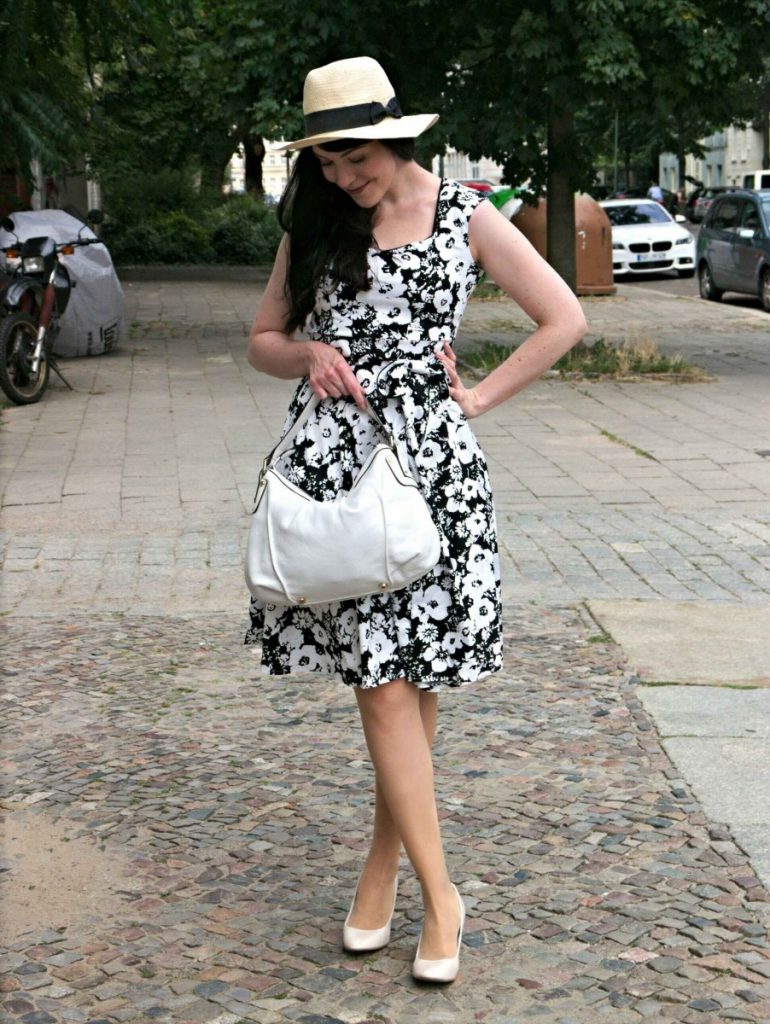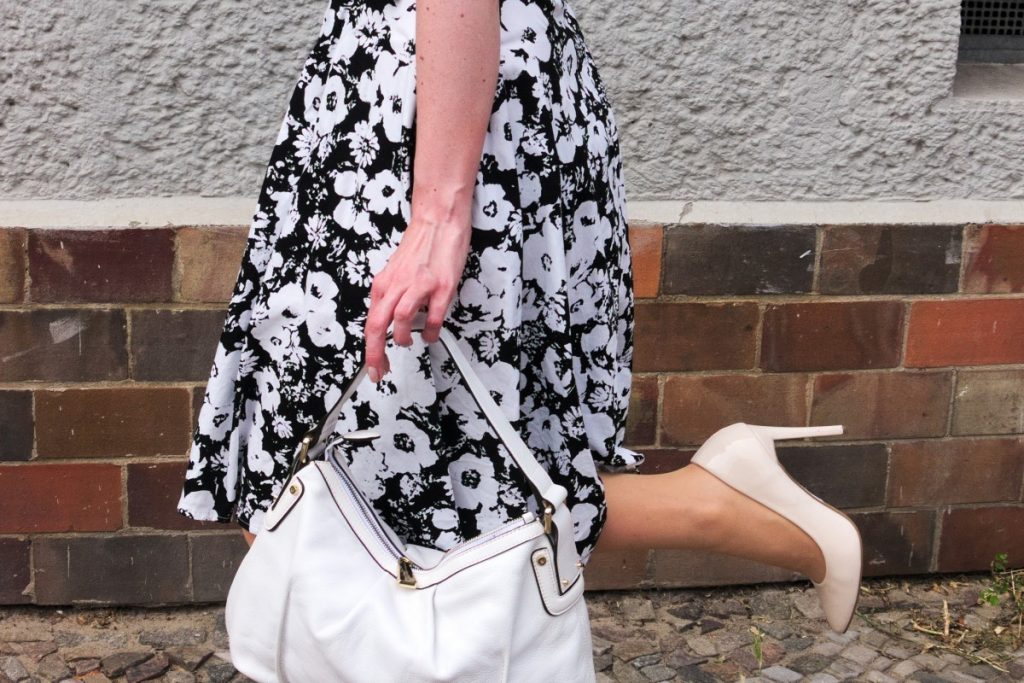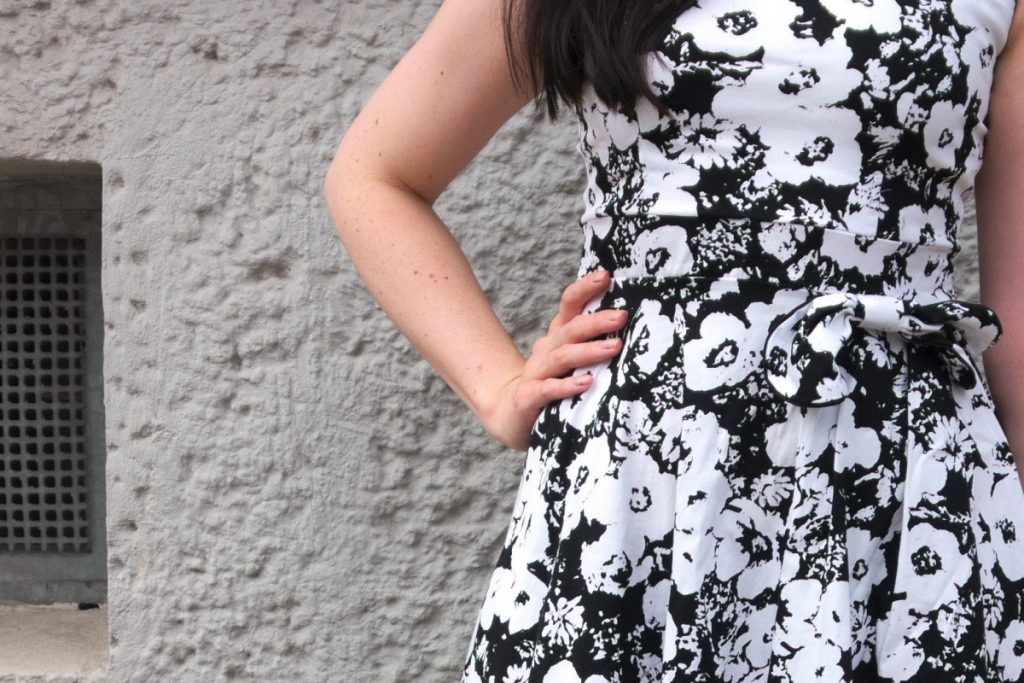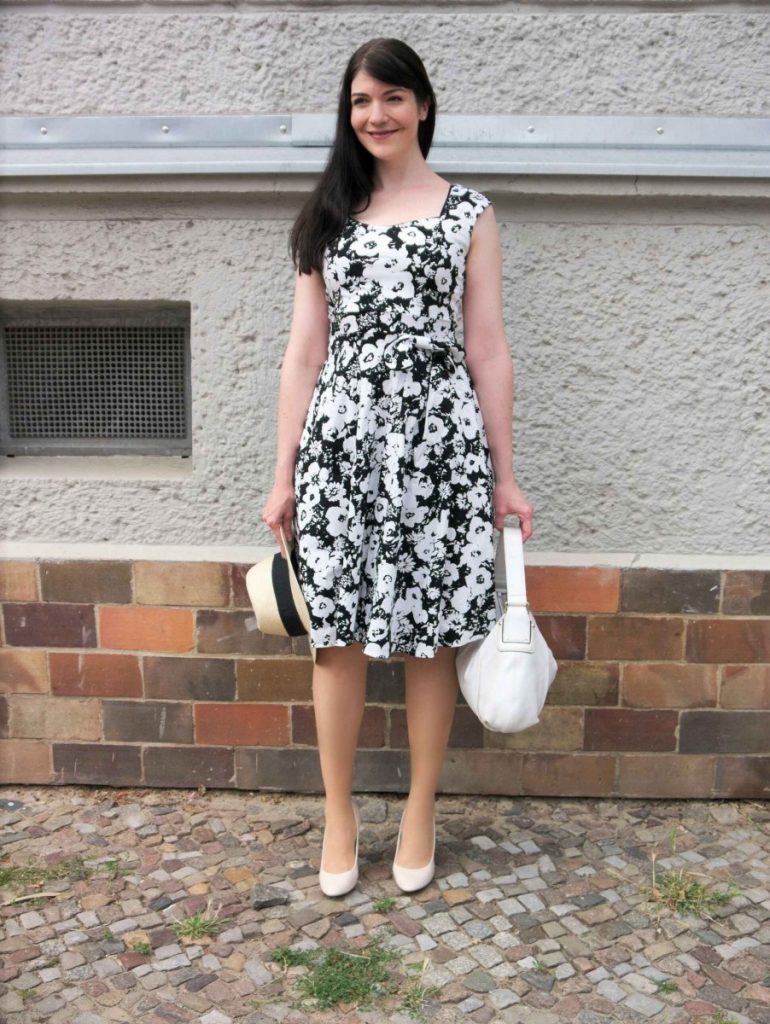 Outfit Details:
Dress – Rosegal here
Shoes – Dorothy Perkins here
Bag – Coccinelle
Hat – H&M