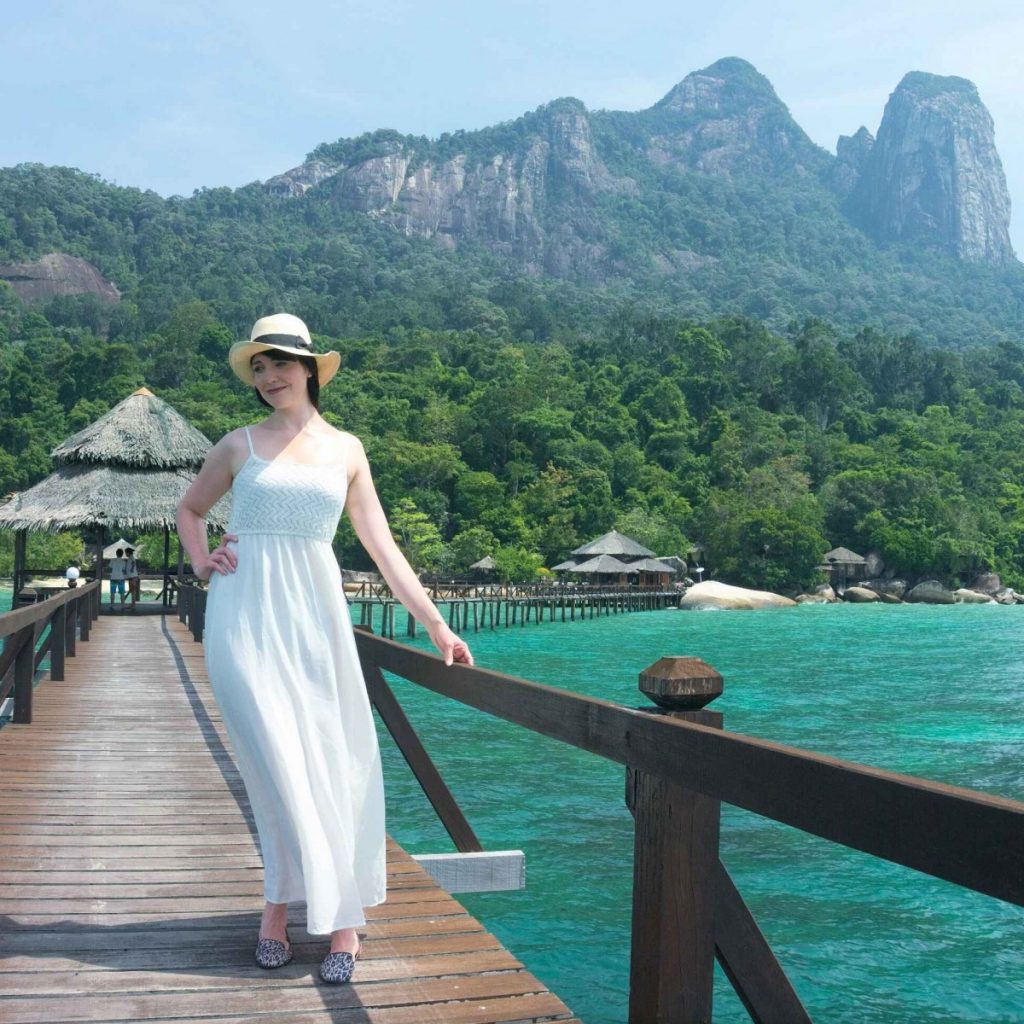 The mountain peaks you can see in the distance are called Bukit Nekek Semekut in Malay which means The Dragon's Horns.
Bukit Nekek Semekut (The Dragon's Horns)
From the jetty in our resort we had an amazing view of the twin peaks. I especially loved being able to look at the mountains and the different levels of tropical rainforest underneath when swimming off the jetty. It was just dreamy! And the best thing was: we were all alone! Only the occasional small boat in the distance but otherwise pure tranquility. This calm and secludedness really did it for me.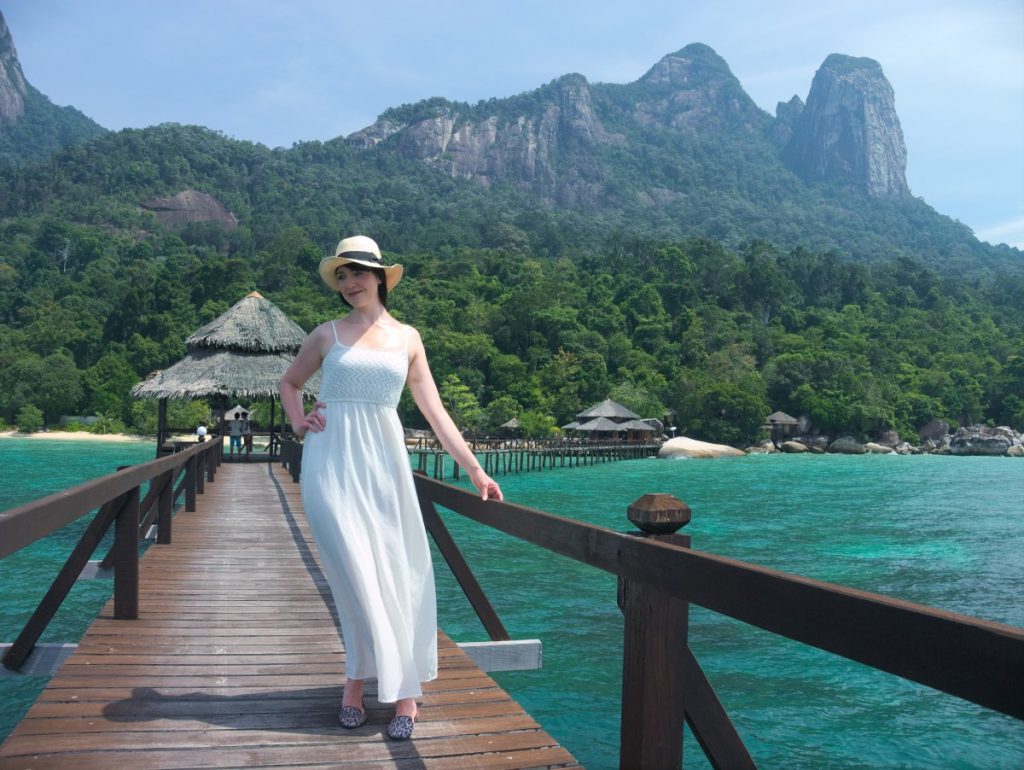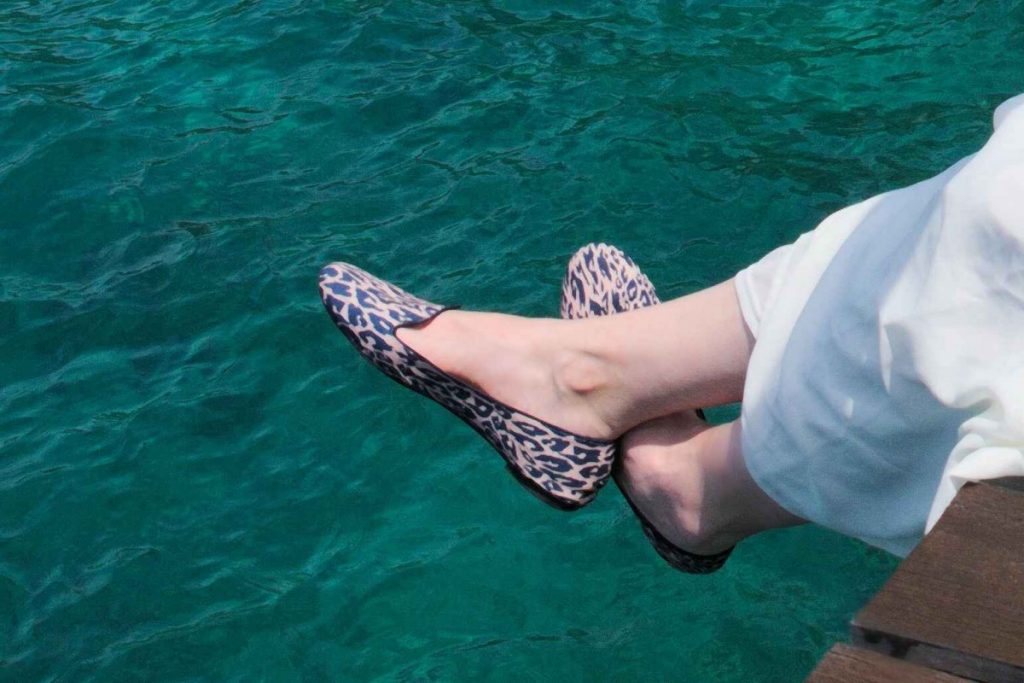 The South China Sea
I think it will never cease to amaze me how different the ocean looks in the tropics compared to the North Sea or even the Atlantic. Of course, it's just the different scattering of sunlight and the angle at which the light touches the water that creates this illusion. I really love the sea in all its forms and have been a true North Sea girl all my life. The crystal blue turquoise of the South China Sea was quite a stunning sight though.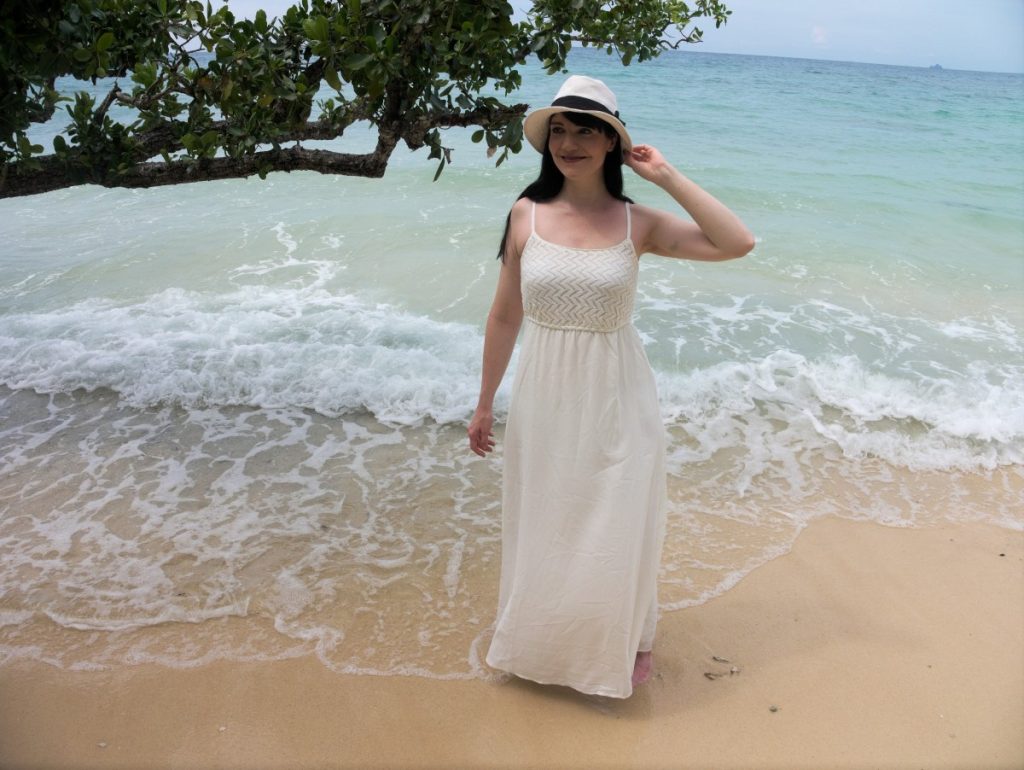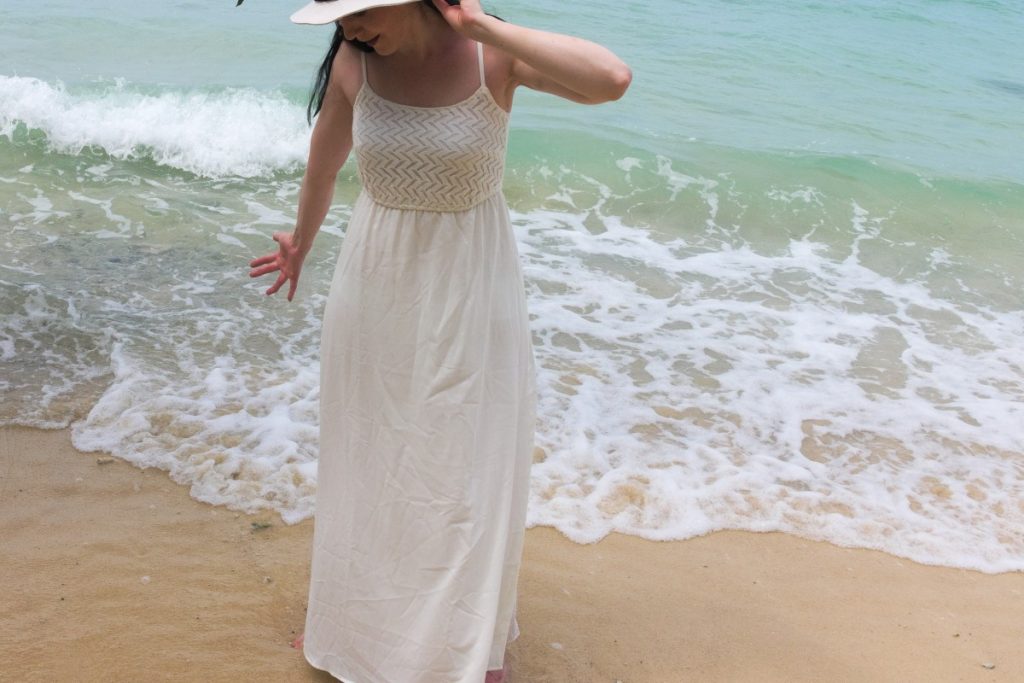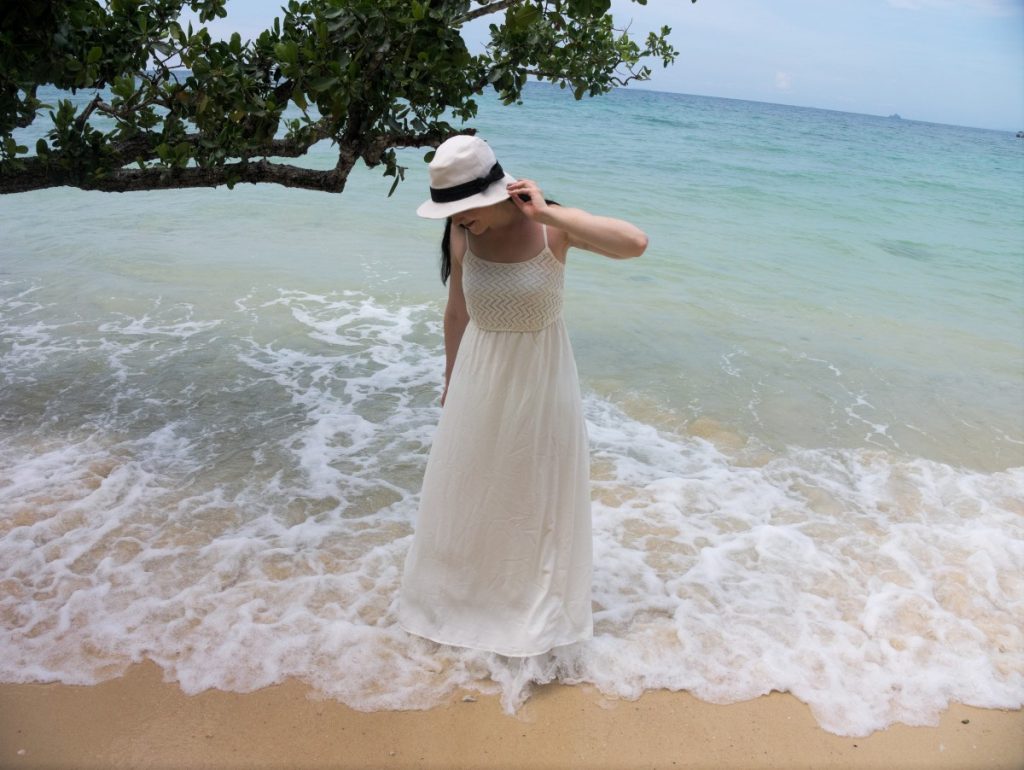 Outfit Details:
Dress – Esprit similar
Slipper – H&M similar
Hat – H&M (similar here or here)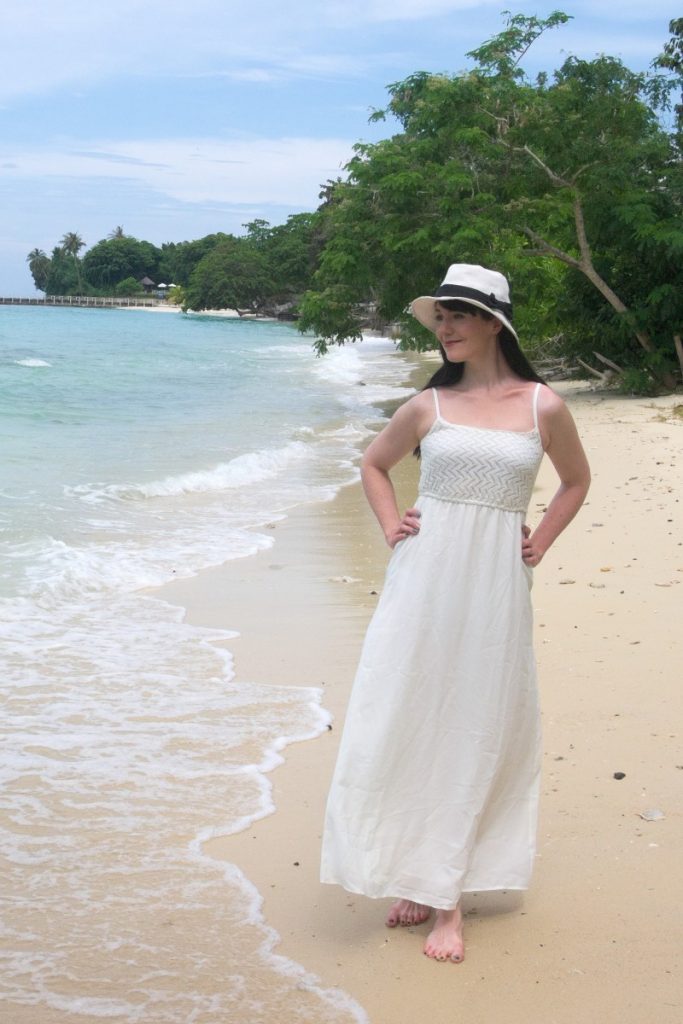 Light Colours for the Tropics
Traditional tropical gear is often associated with the colours khaki or beige. For me though, white is just the colour I most associate with summer. And it's one of my favourite colours as well! So when I was packing my bag, many of the things that made it into my vacation wardrobe were light-coloured. This maxidress is an all-time favourite beacuse it's so versatile – the long flowy skirt adds a touch of elegance but it can also be dressed down for a bohemian look. On that particular day this dress was almost a bit too warm for standing in the direct sun. There are usually only a few hours of direct sunlight on Tioman each day. That is ideal though as direct heat all day would have been far too much for me.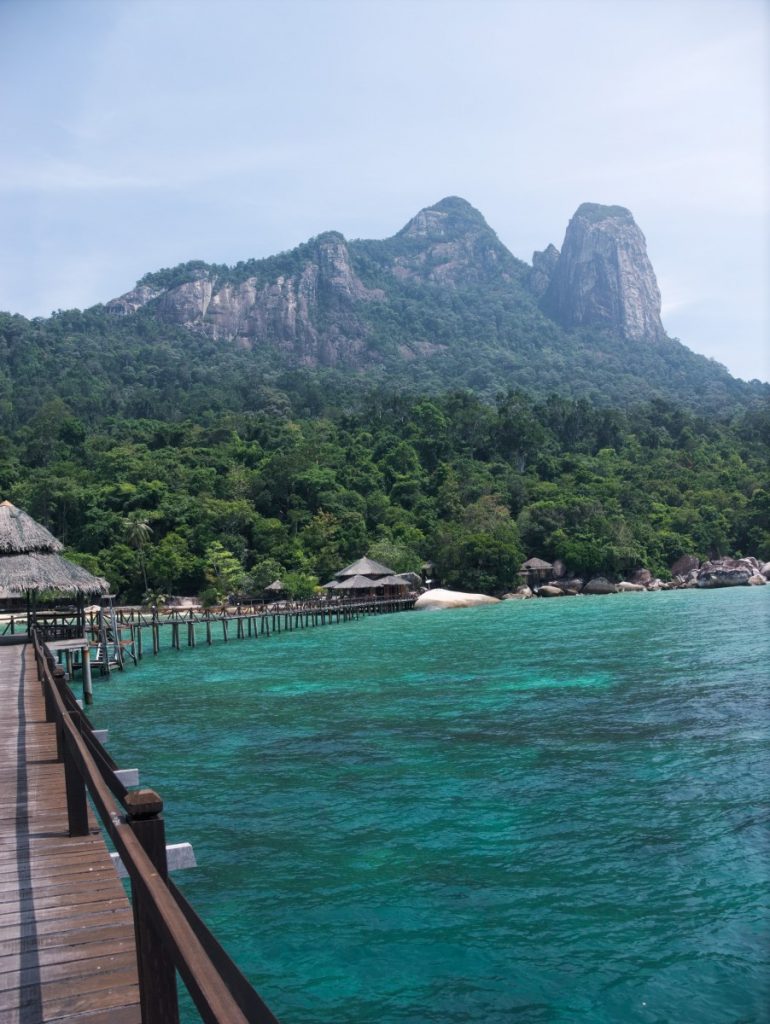 ---