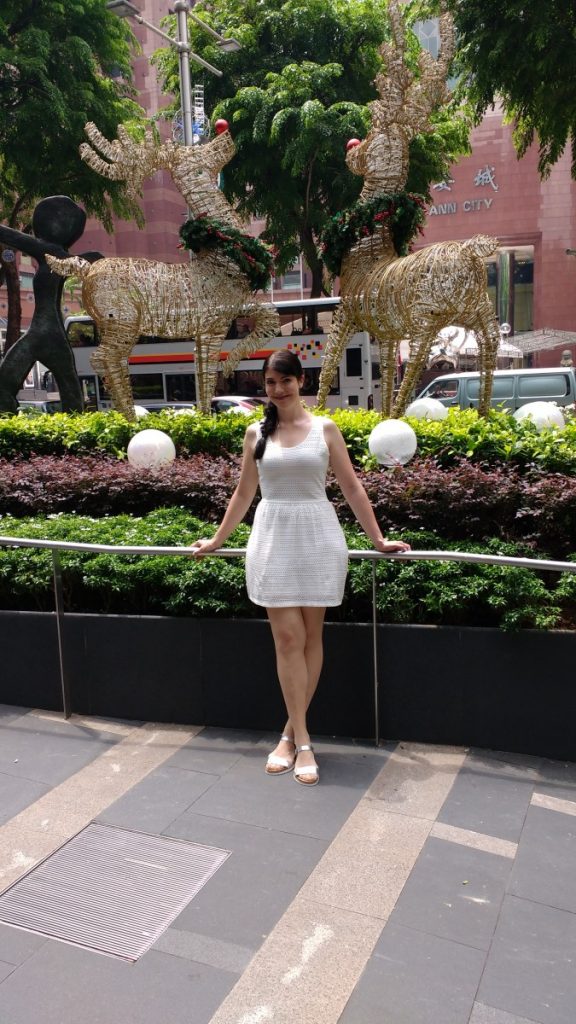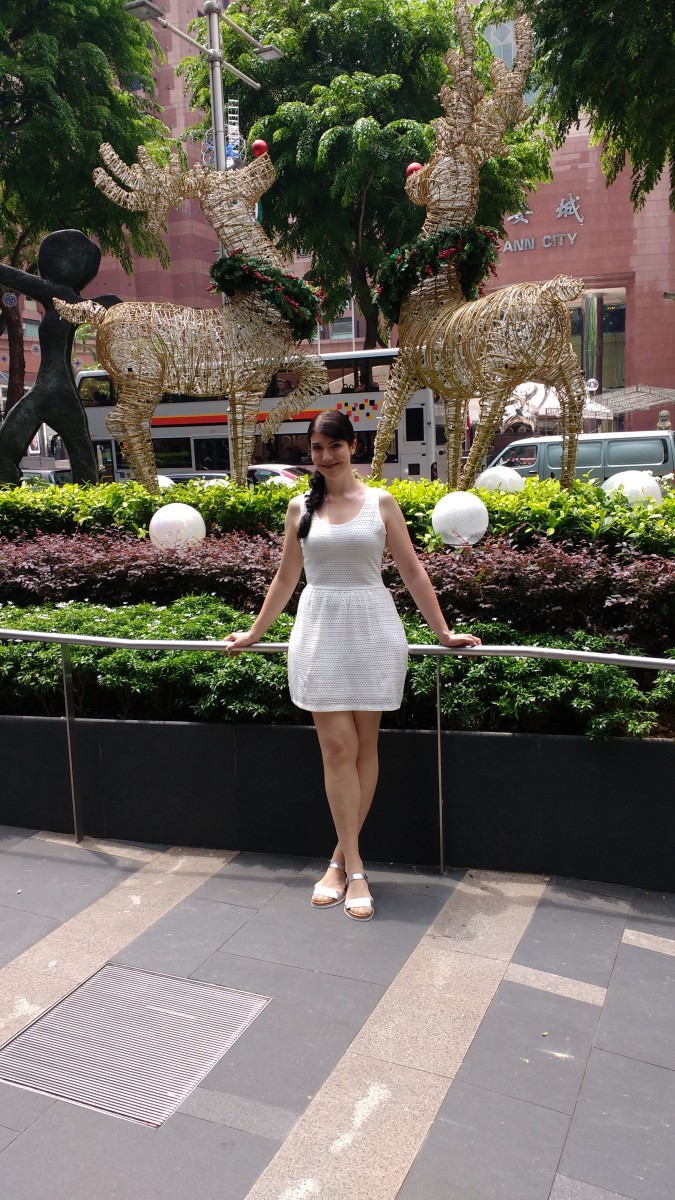 I can't believe it's December already! Where has the year gone?
When we were in Singapore at the end of October I was once again amazed at how different Christmas decorations feel to me in a tropical setting. I was strongly reminded of my time in New Zealand as Christmas time there usually means sunshine and blooming Pohutukawa trees.
But I guess it's just what you're used to or have grown up with that instinctively feels most natural. In the end, it's simply a matter of perception.
Orchard Road is one of Singapore's most popular shopping districts and the decorations you could see there were quite elaborate. Many of the big malls have their own decorated Christmas tree in front. Often complete with depictions of holly and mistletoe. I'm also especially fond of the prevalence of reindeers you could see in the streets.
---
Heute habe ich ein paar vorweihnachtliche Impressionen aus Singapur für euch. Als wir Ende Oktober dort waren, konnte man bereits überall auf den Straßen und in den Kaufhäusern die ersten Weihnachtsdekorationen bewundern. Obwohl ich Weihnachtsstimmung bei 28°C und vollem Sonnenschein ja schon aus meiner Zeit in Neuseeland kenne, wirkten die Rentiere und Christbaumkugeln vor dem tropischen Hintergrund noch einmal extra exotisch auf mich. Natürlich ist das lediglich darauf zurückzuführen, dass wir hierzulande eher Schnee und kalte Temperaturen mit Weihnachten assoziieren.
Die Weihnachtsdeko auf der Orchard Road, einer der beliebtesten Einkaufsstraßen der Stadt, war aber auch wirklich aufwendig und teilweise ausgefallen. Fast jedes der großen Kaufhäuser hat seinen eigenen festlich dekorierten, riesigen Weihnachtsbaum vor der Tür.
Und irgendwie überwogen Rentiere in der Straßendekoration ;)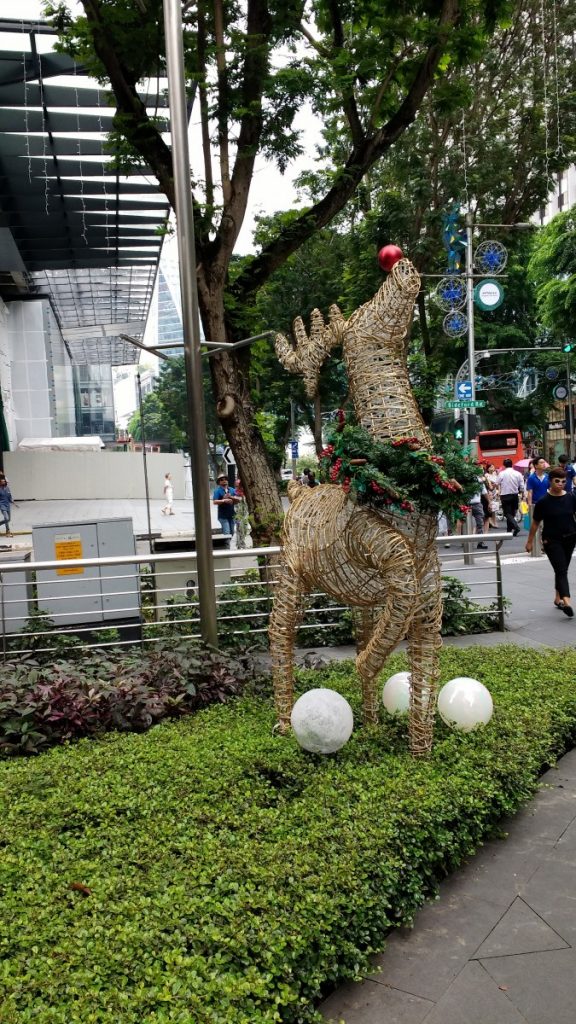 Outfit Details:
Dress – Esprit (similar here or luxury version here)
Metallic Sandals – Esprit (similar here or here)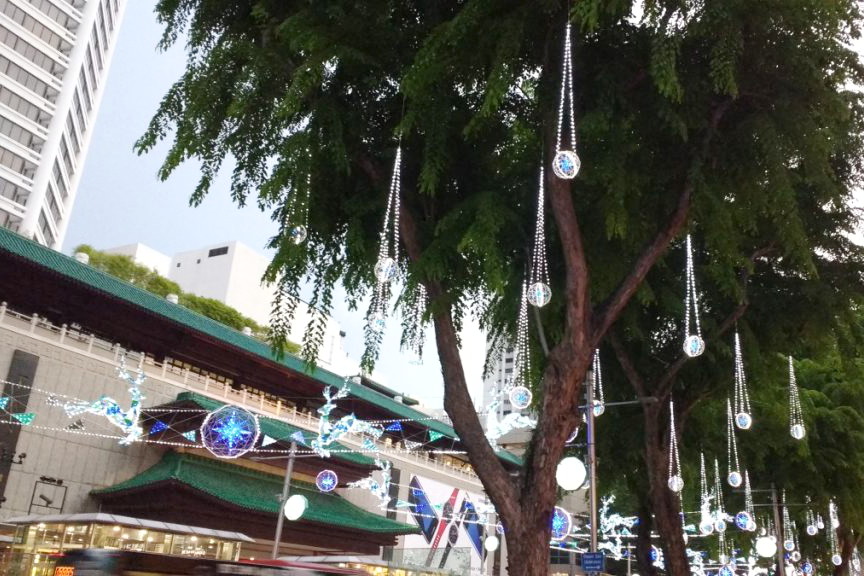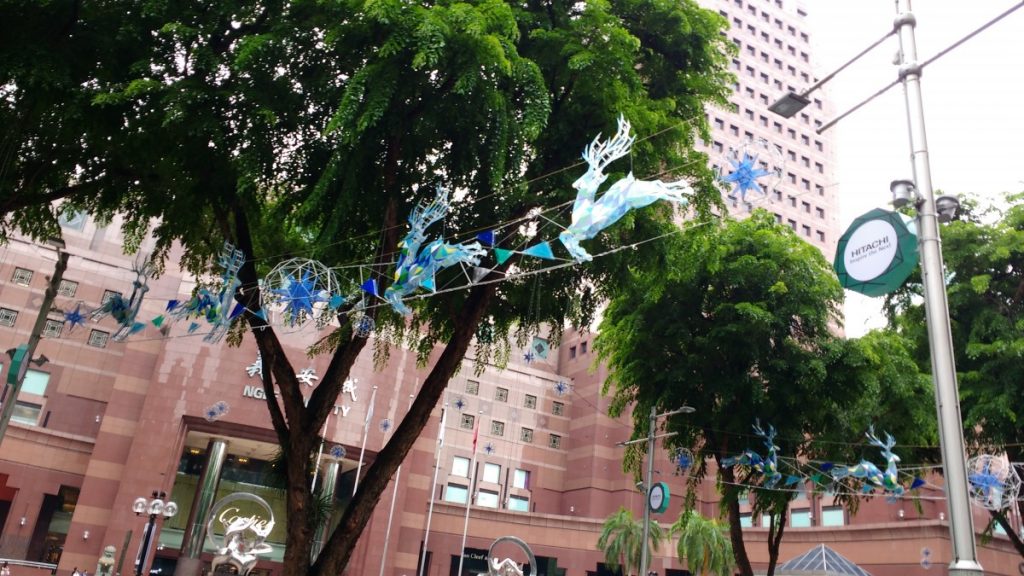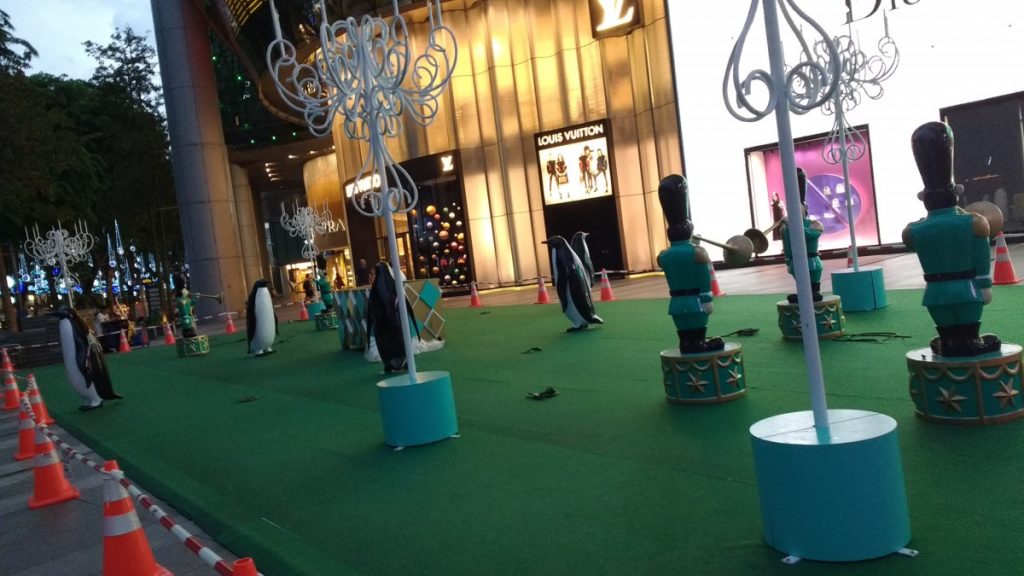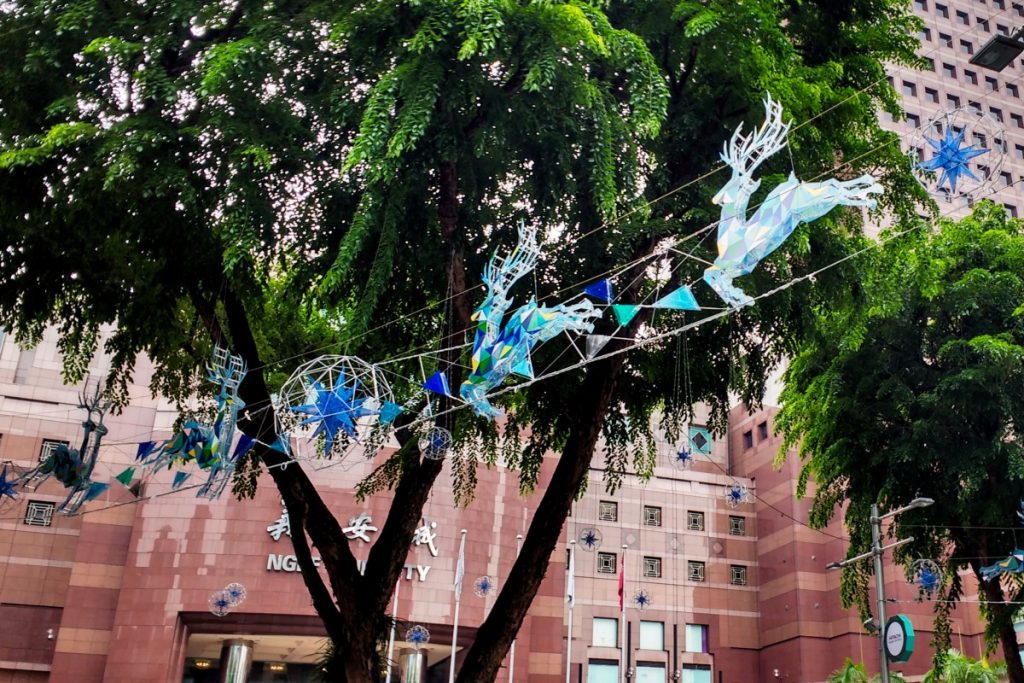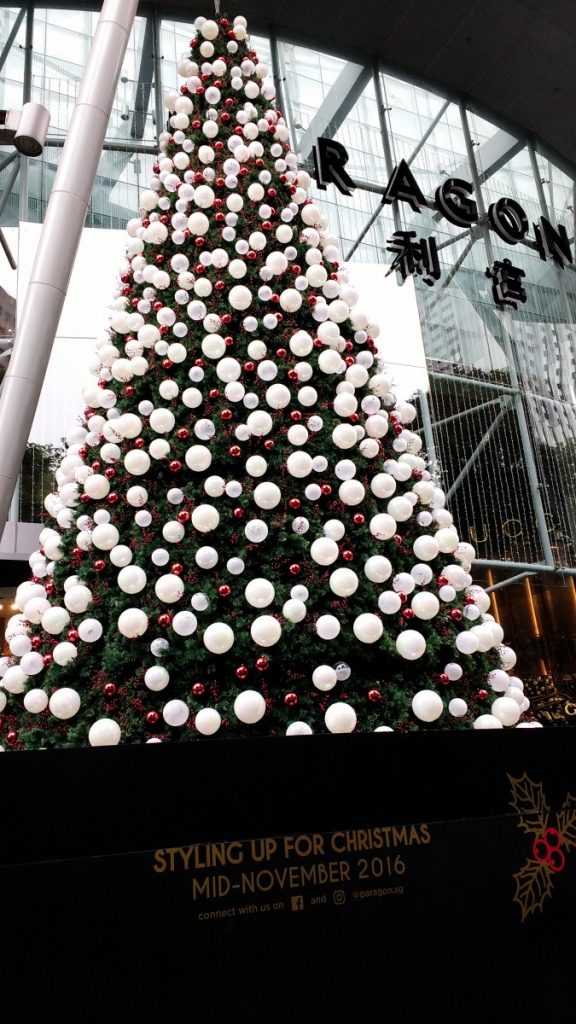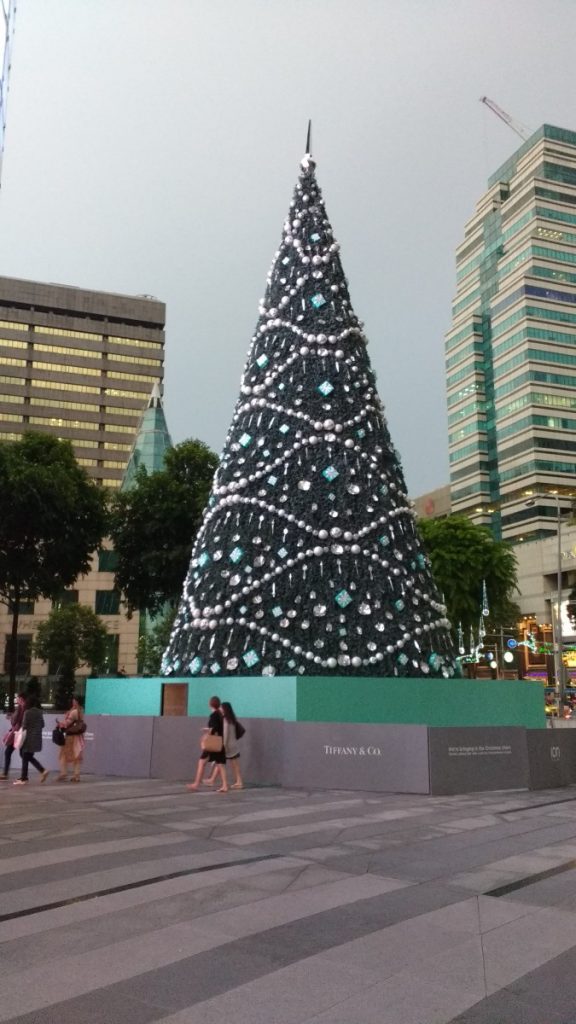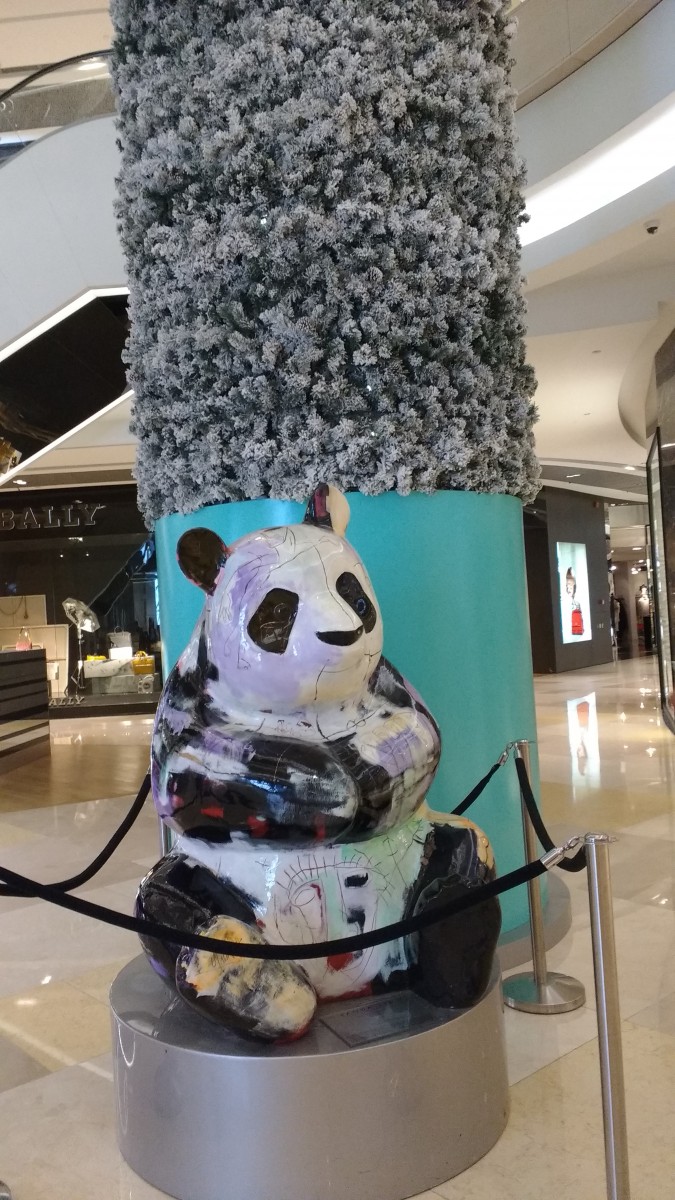 ---
Hope you're all enjoying your advent calendars and have an amazing weekend!!