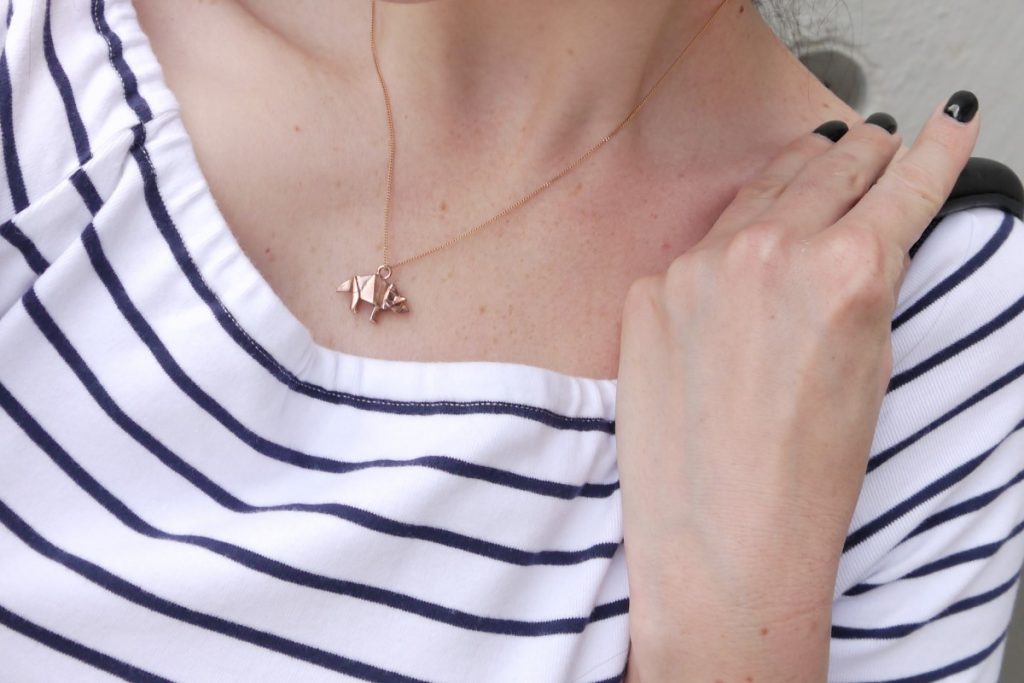 As outfit posts have been somewhat rare lately due to time (and general life) constraints I thought I'd do something new instead of the traditional monthly outfit recap this time…
I wanted to capture my typical daily wear and give you an insight into my favourite summer looks for work and play.
Dresses, Dresses, and the occasional Skirt
If you have followed my blog for a while you may be privy to the fact that I'm a dress addict. I oftentimes prefer a dress over trousers or jeans for the simple fact that they're so simple. Just throw it over , slip into your shoes and you're dressed! I actually also love the different styles you can choose from and summer is a peak season for all kinds of different dress styles. Maxi, A-line, shirt dress or off-shoulder jersey number – they've all featured in my daily fashion routine this past month.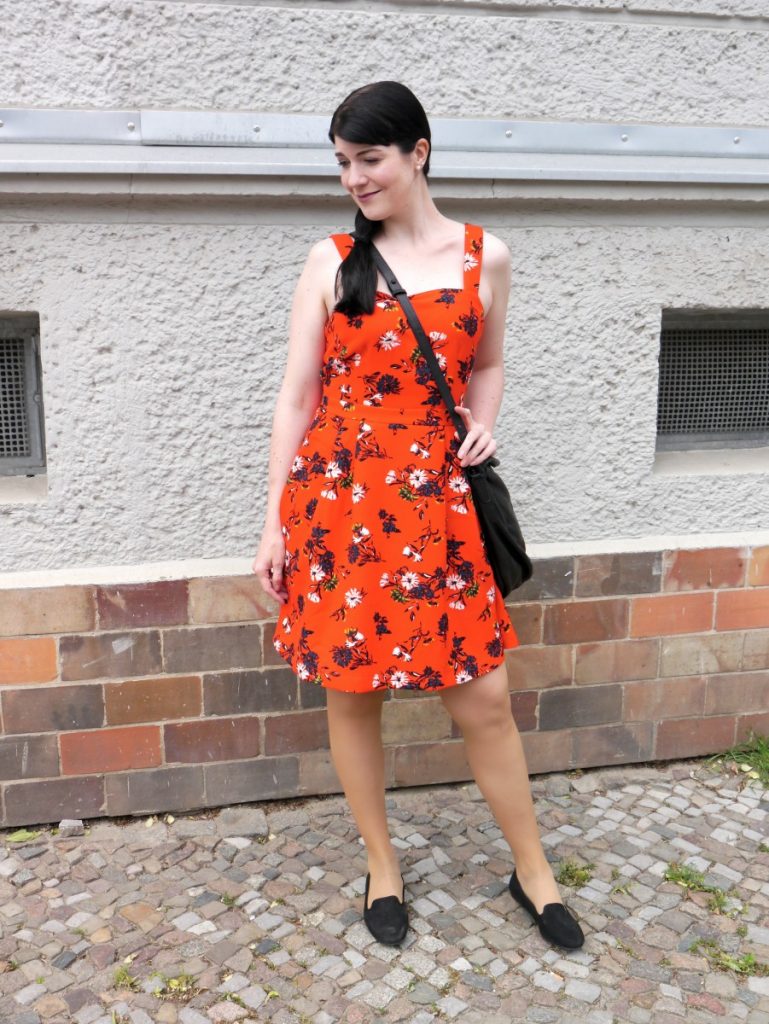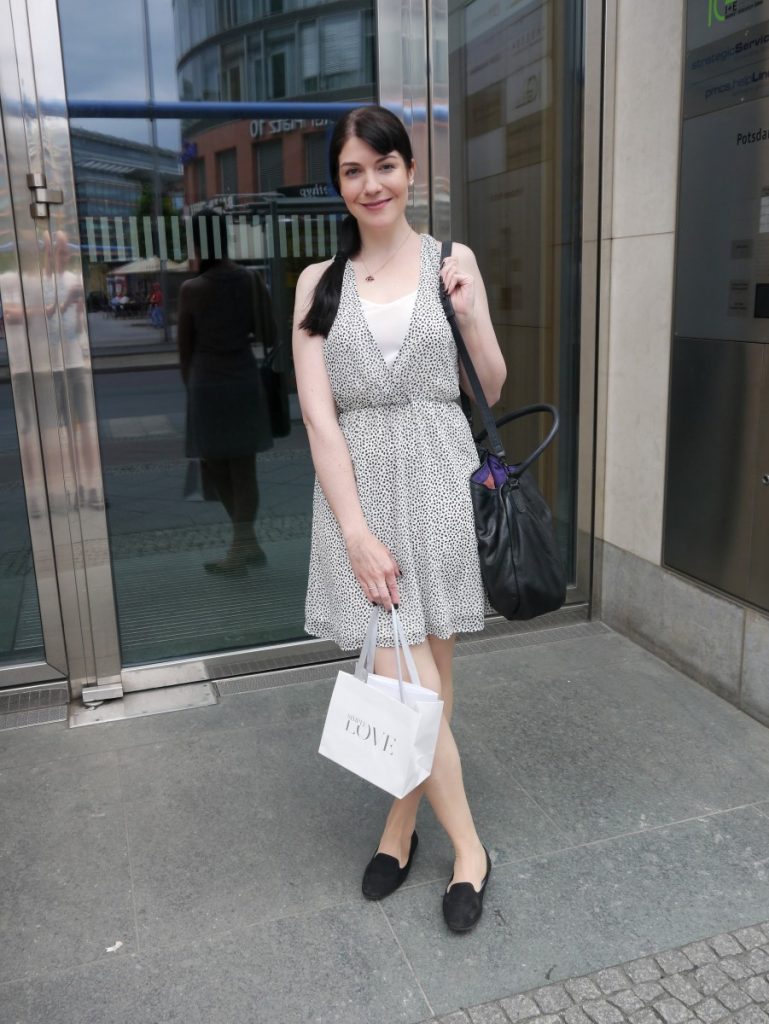 Capri Pants
I have never been a shorts girl. Somehow, the shorter version of jeans or fabric pants has never appealed to me that much – this is not true for the capri trouser though! While I can't remember when I last wore shorts publicly except for at the beach, at home or for exercise, classic capri trousers have become a veritable wardrobe staple for me during the warmer months. And they're probably they type of trousers I wear most.  Maybe that's because you can easily look classy and elegant but still retain an edge of sporty chic at the same time. Especially for work, a black capri is my go-to when I don't want to wear a dress or skirt. I usually go for ballerina flats, loafers, wedges or sneakers depending on what I feel like that day.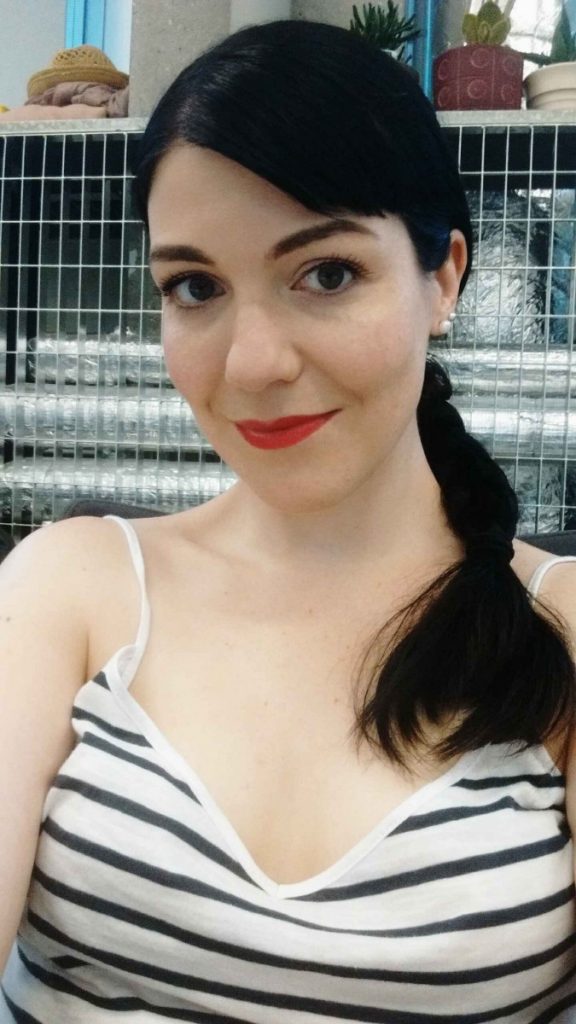 Black, White and Blush
I have always been a classic girl when it comes to my preferred colours. White, black and ivory have been wardrobe staples for me since I can remember. Accessory addict that I am, I've always appreciated these non-colours and neutrals as a canvas for showcasing bags, shoes or intricate pieces of jewellery. One of my favourite pieces to wear right now is a rose gold necklace by Origami jewellery featuring an origami triceratops (…right?!). I'm just so in love with it. Besides, I also enjoy playing with different graphic elements and patterns such as stripes to create visual interest. White is by far my favourite summer 'colour' by the way. What is yours?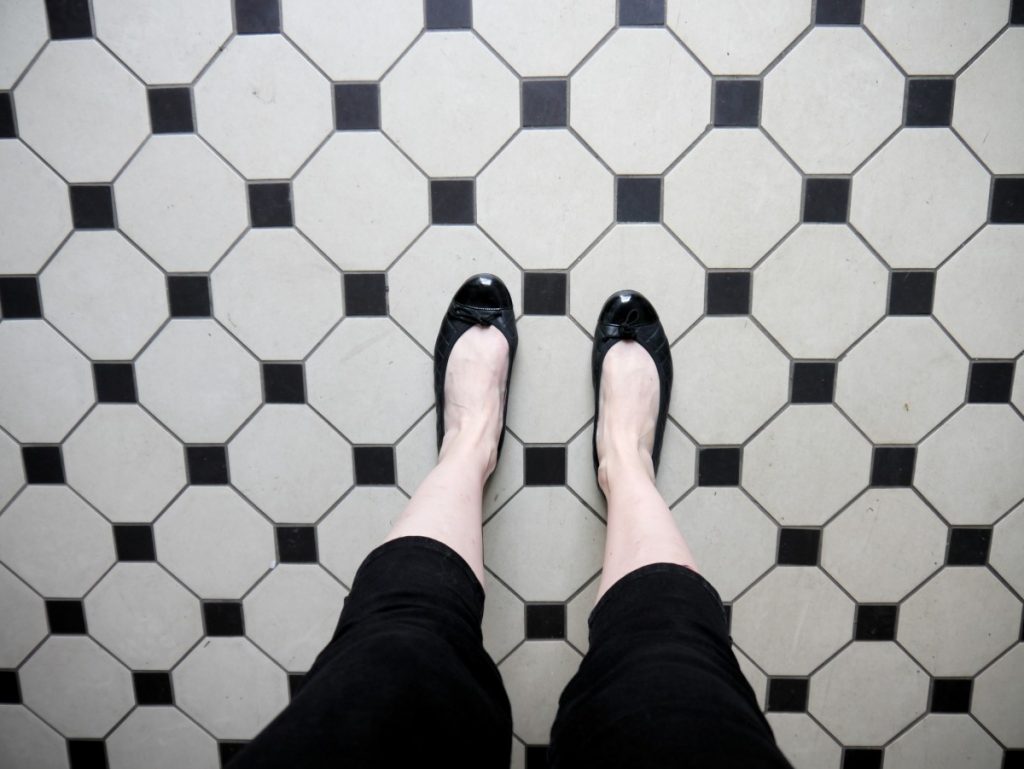 Edgy Brights – Red
While the former colour selection is more on the 'safe' side, last month I've had a predilection towards looks that get a certain edginess from their bright colour. Red has featured majorly in my wardrobe this summer – surprisingly so as I have been more of a fuchsia pink girl for years. Nevertheless, this classic primary colour is a no brainer and goes rather nicely with my skin and hair combination. Three key pieces I've been wearing a lot (not all at once) are two red printed dresses (one floral, one Asian-inspired) and a pair of simple red faux leather ballerina flats.
Well, initially intended as a short overview, this post has become rather exhaustive – what are your summer essentials?
---
What are your favourite Looks this summer? Which are your fav summer Colours?