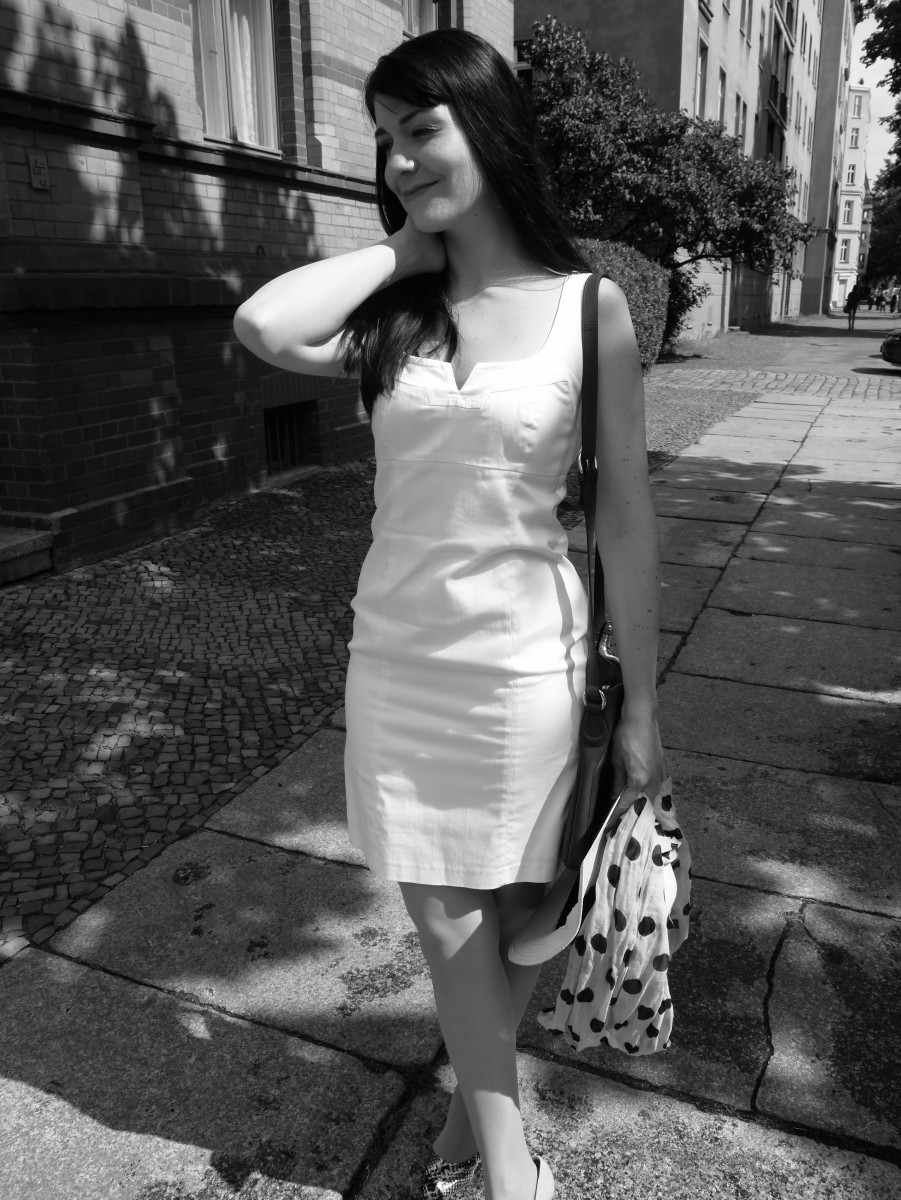 The shift dress has long been an epitome of feminine elegance. While other styles come and go this simple yet effective design is always lovely. They come in a myriad of prints and colours. But a plain, classic version should be in every fashionista's closet.
Shift dresses have long been among my all-time favourites. Due to the fitted cut they accentuate the figure nicely and exude an easy, feminine elegance. This Apart dress is made from pure cotton with a cut-out at the neck which gives it a casual edge. I paired it with a minimalistic cognac coloured shoulder bag. For some summer flair I added a classic straw hat and light cotton scarf. The latter features one of my favourite summer patterns. Don't you love Polka Dots? But some styles never go out of fashion, don't you think?
My favourite Aigner bag, made from pebbled leather with silver metal details. I like the minimalism here as it makes it rather easy to combine with almost anything. Plus, the high-quality leather has proved quite scratch resistant so far and will hopefully develop a nice patina with wear.
Outfit Details:
Scarf – FURLA, also love this one
Bag – AIGNER