The romper has become a favourite for casual city looks this summer! I am lucky that my workplace allows informal dressing so these comfortable all-in-ones have been a staple these past few weeks.
Especially with the soaring temperatures in Berlin these days, keeping relatively cool is key. I have already shown you a monochrome romper look here.  My latest find is this royal blue Esprit romper that I have styled with powder pink for this post. My first instict was to go with black accessories but somehow I really liked the unusual contrast the pastel colour created. A Becksöndergaard cotton scarf I snatched up at a work sale last summer takes up this colour scheme beautifully. I'm wearing Mink Muffs by essie cosmetics on my nails.
What do you think of this colour combination? Too bold or just right?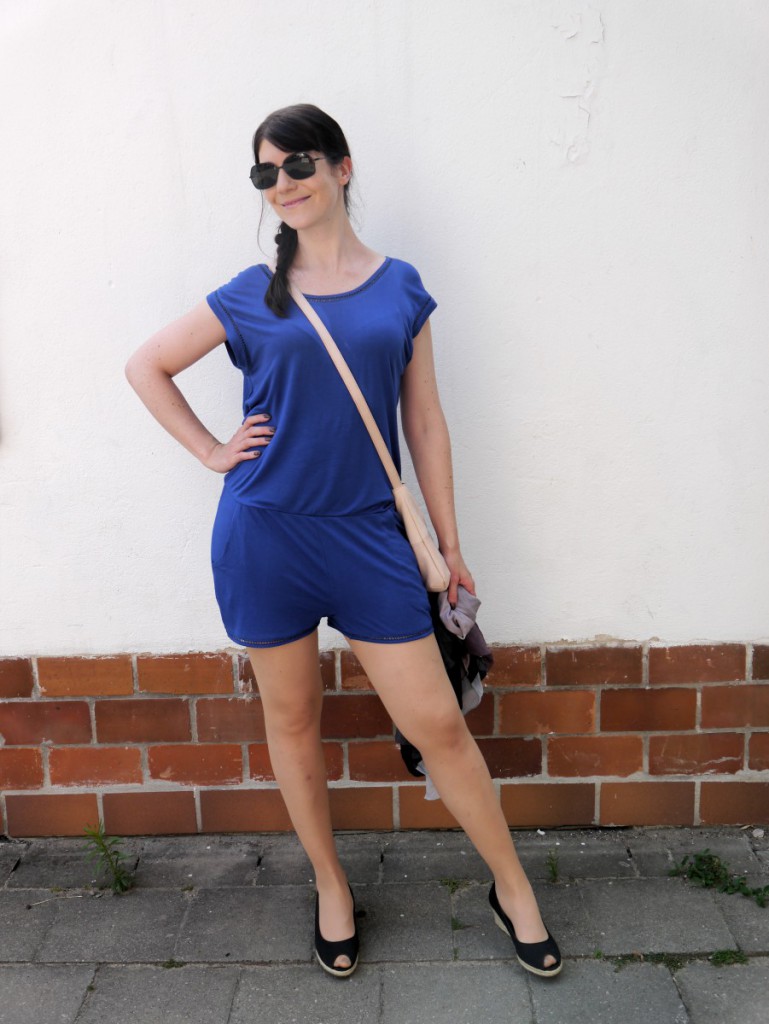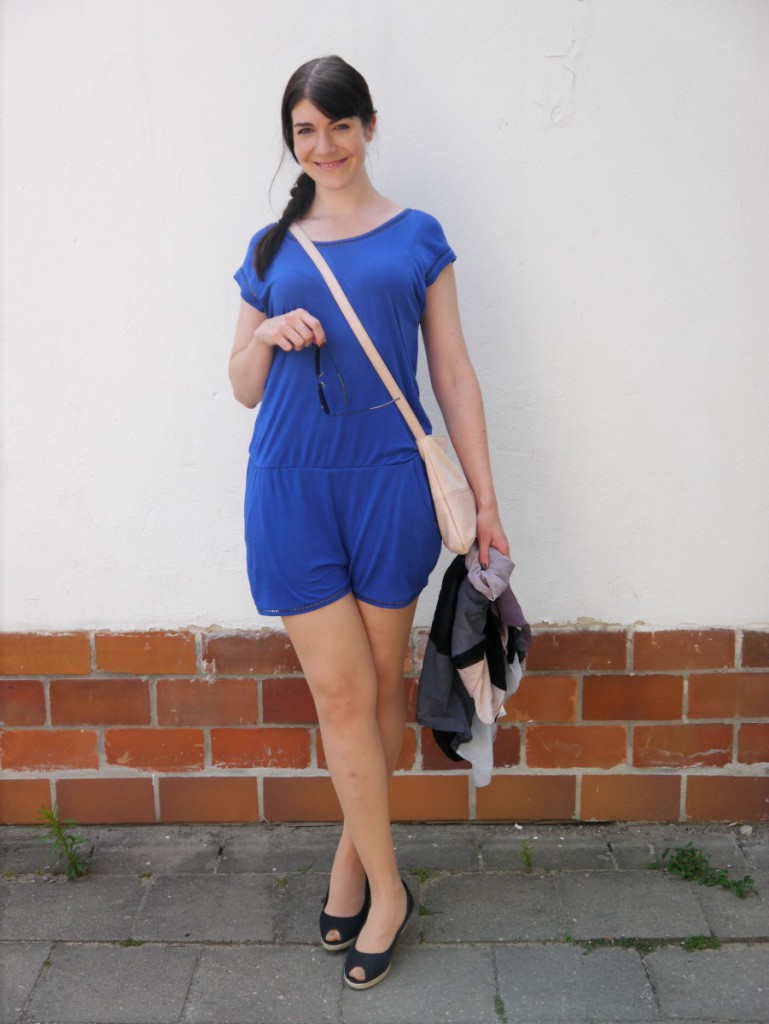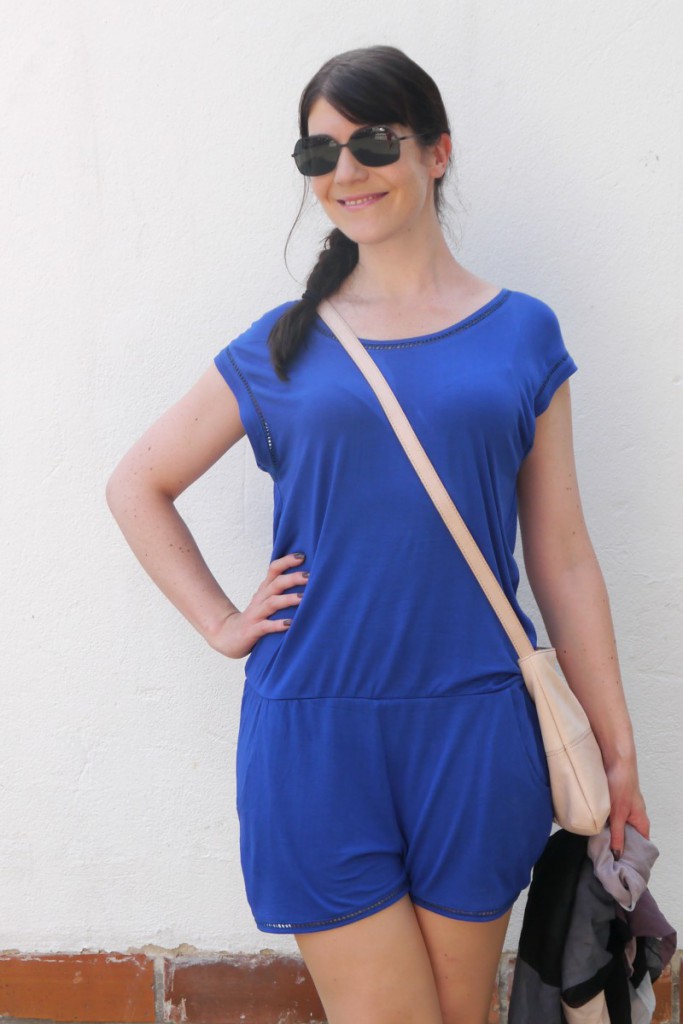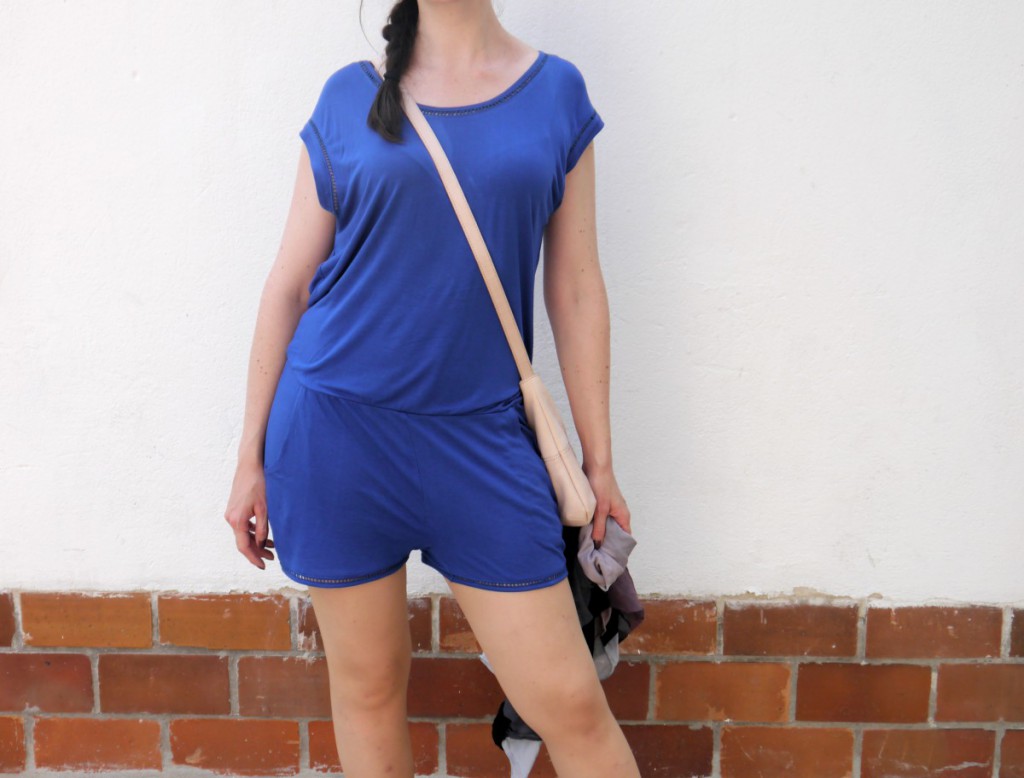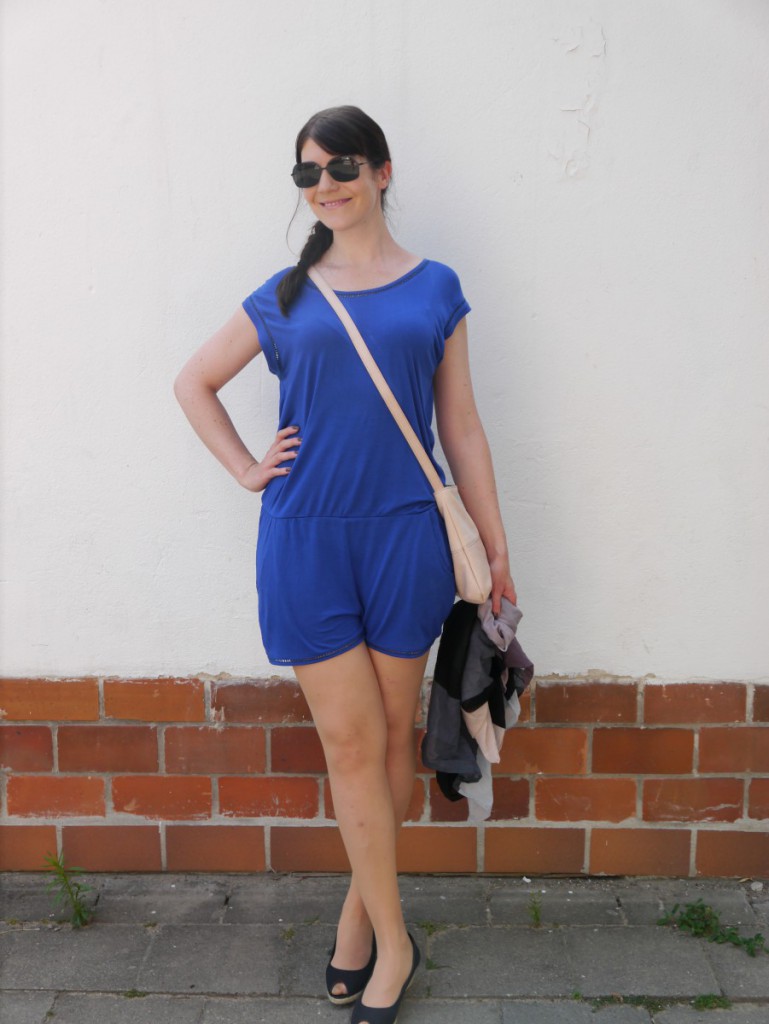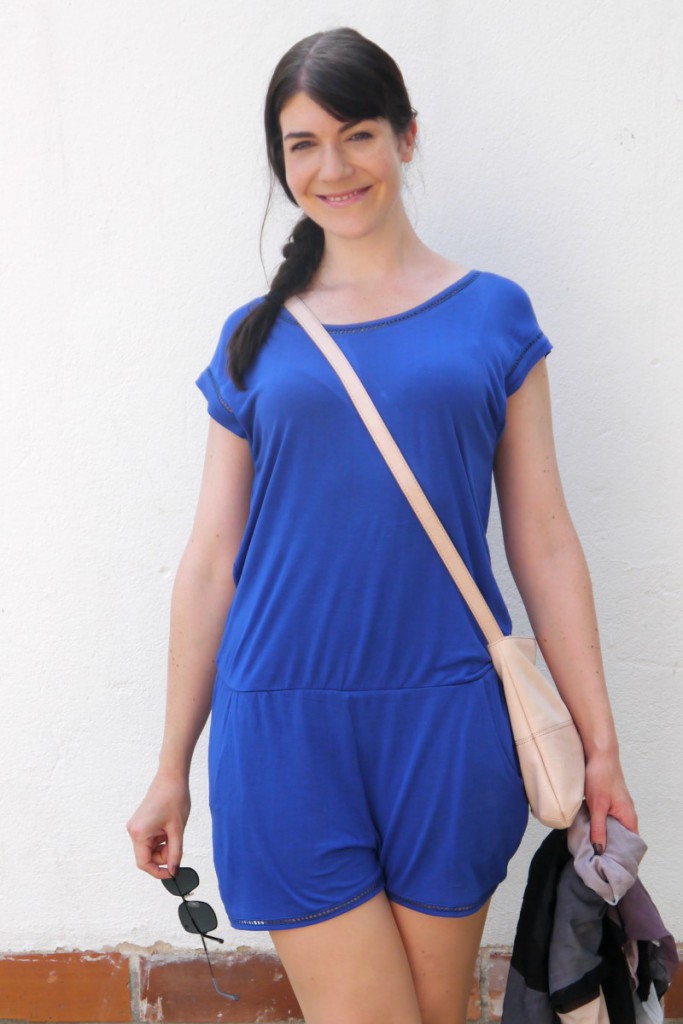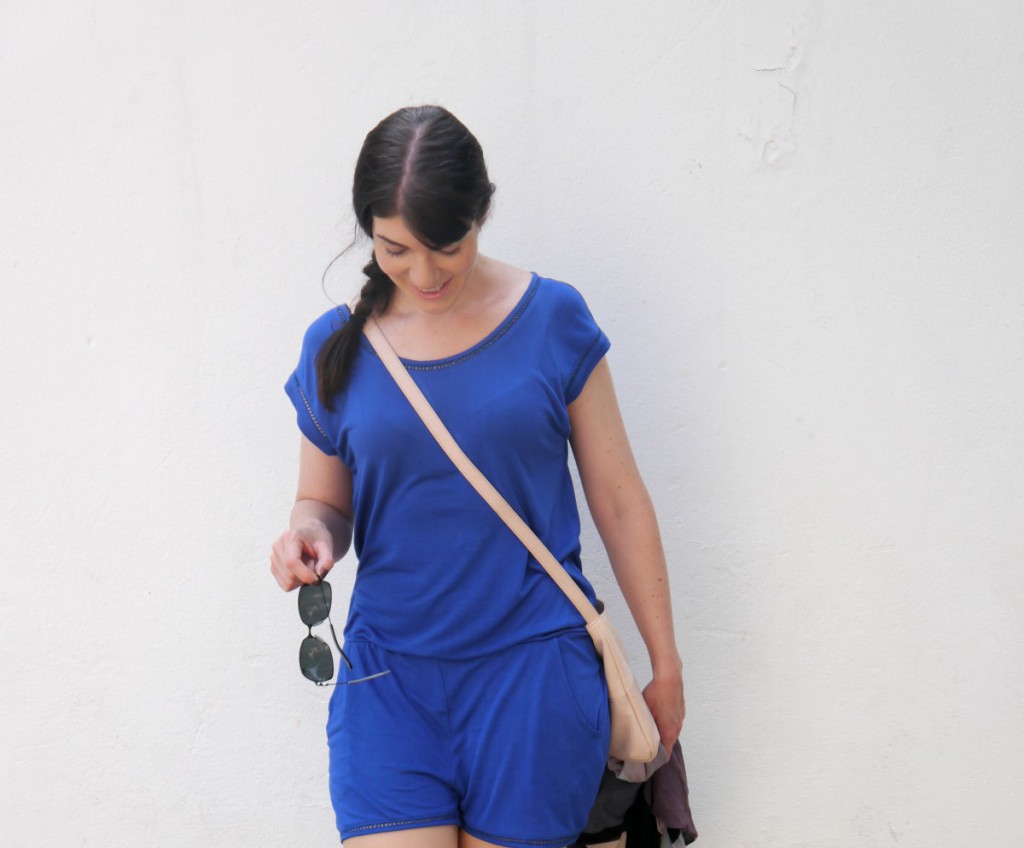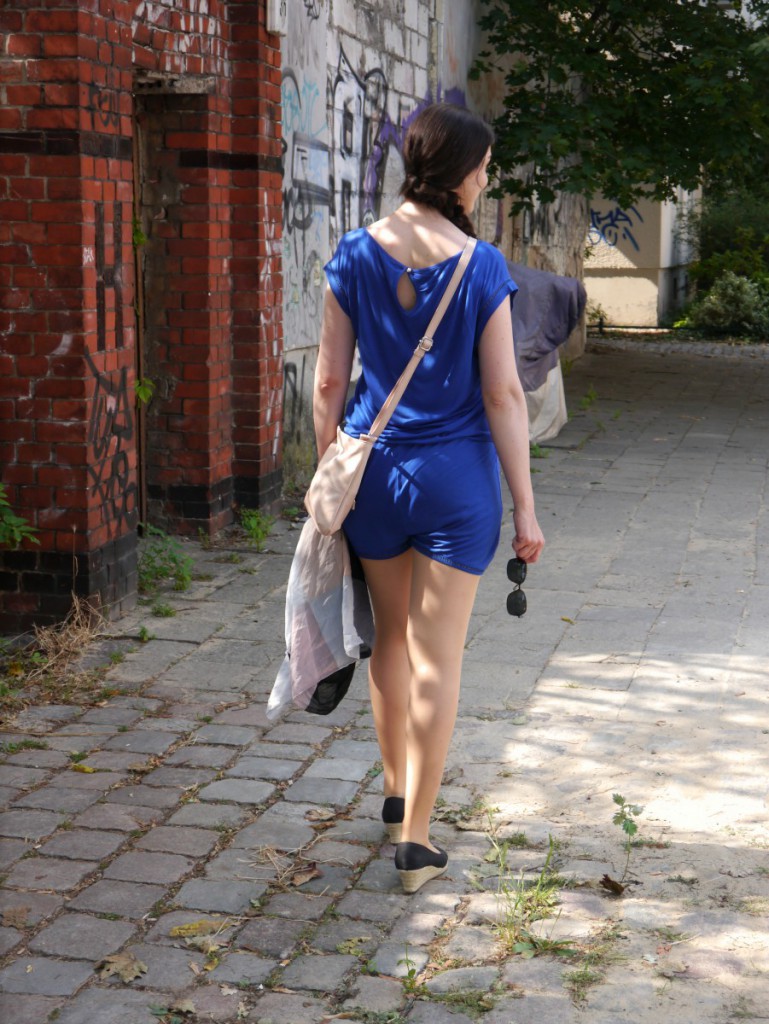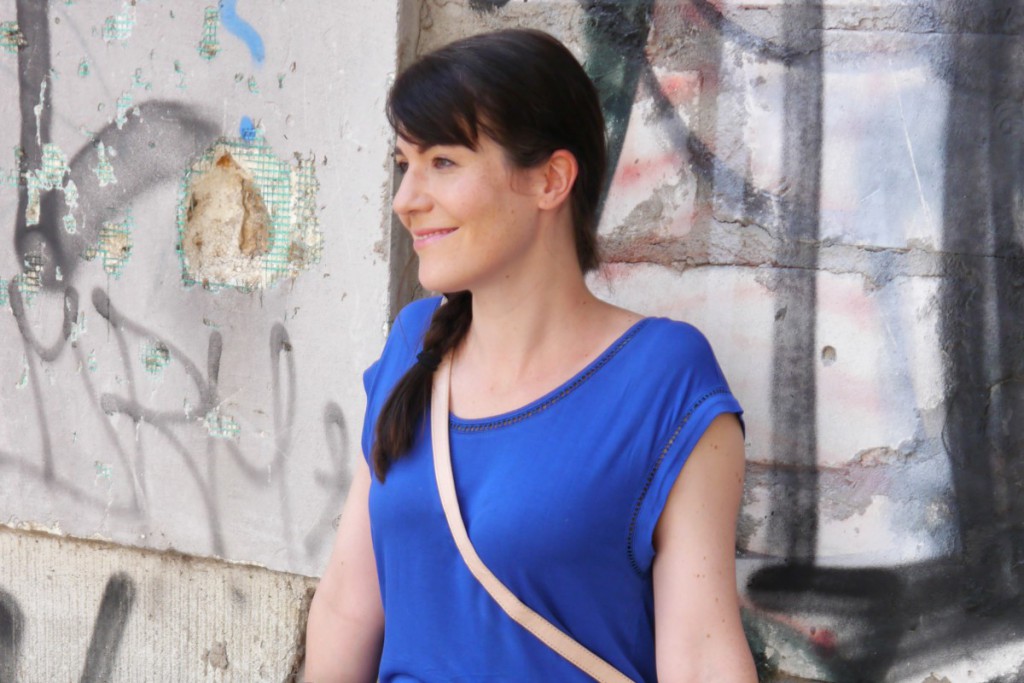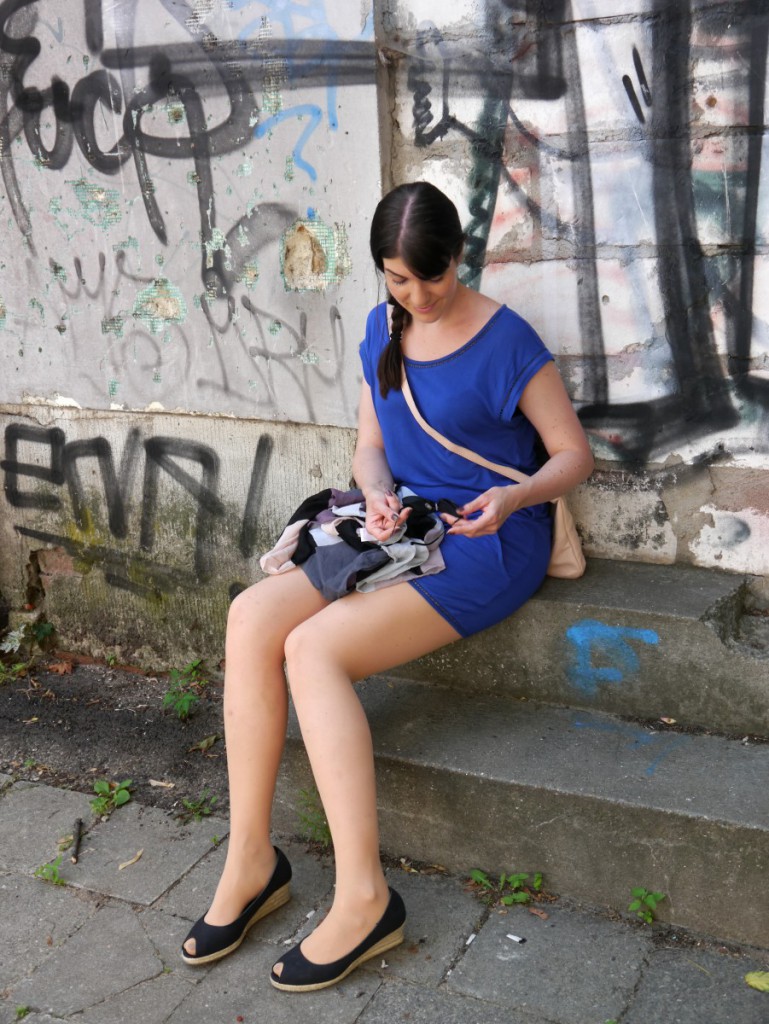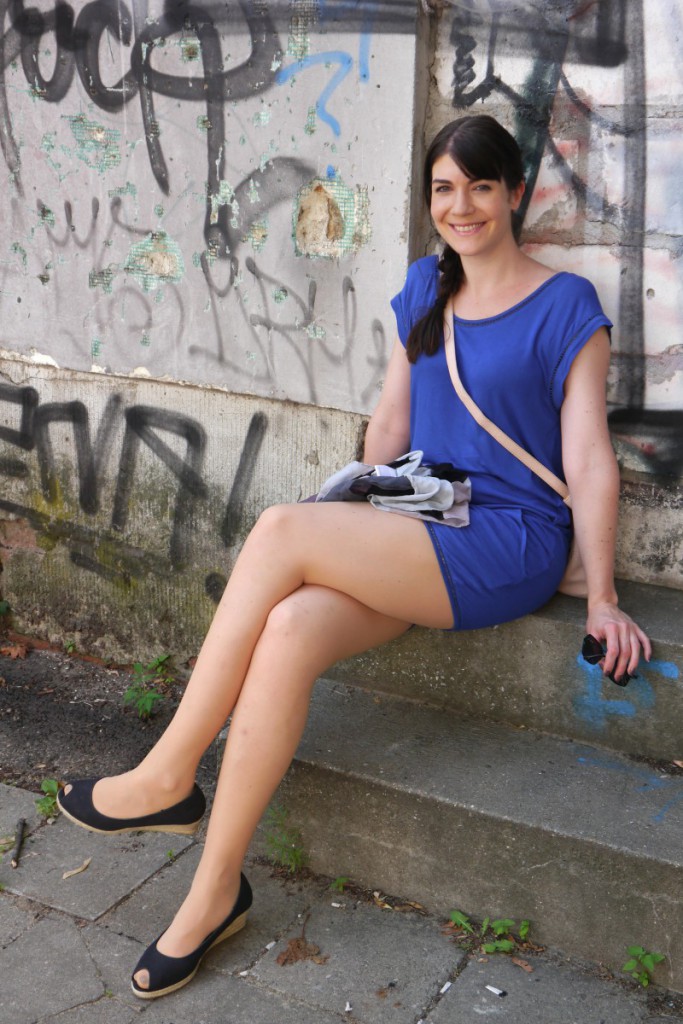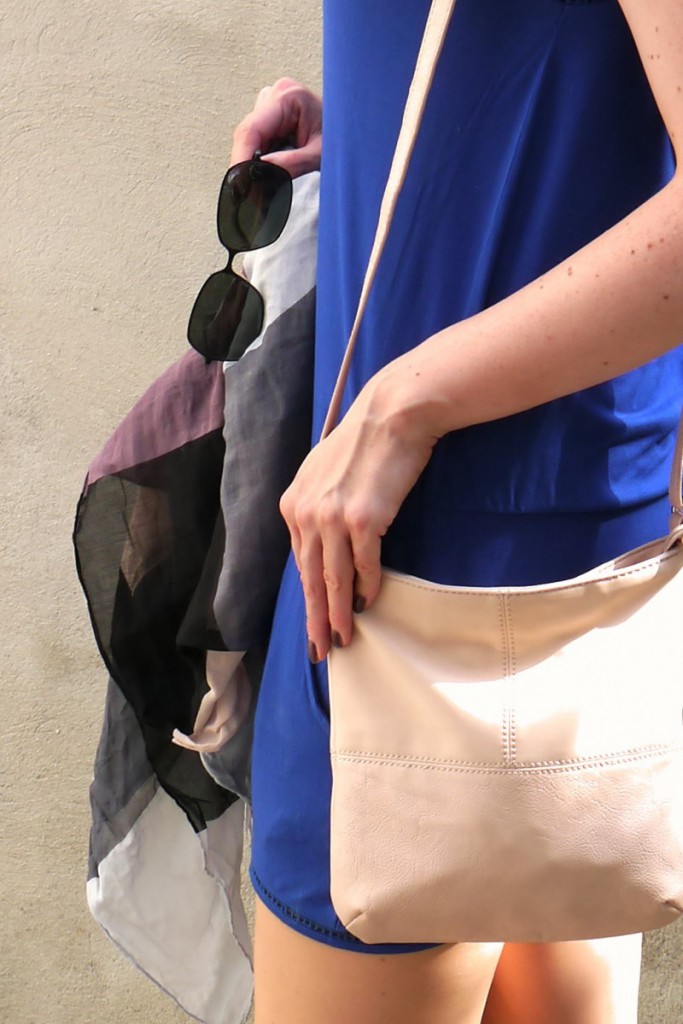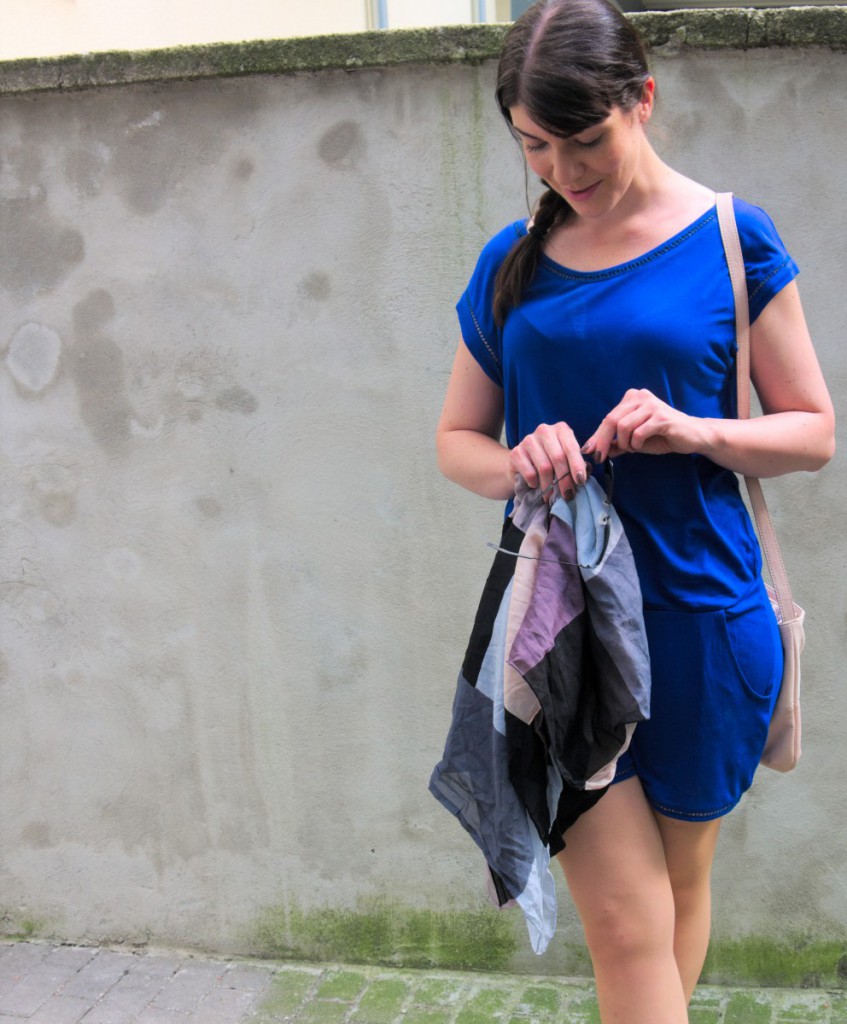 Outfit Details:
Romper – Esprit ( on SALE!)
Wedges – flip*flop, via Zalando
Scarf – Becksöndergaard
Bag – Esprit
Shades – Lacoste