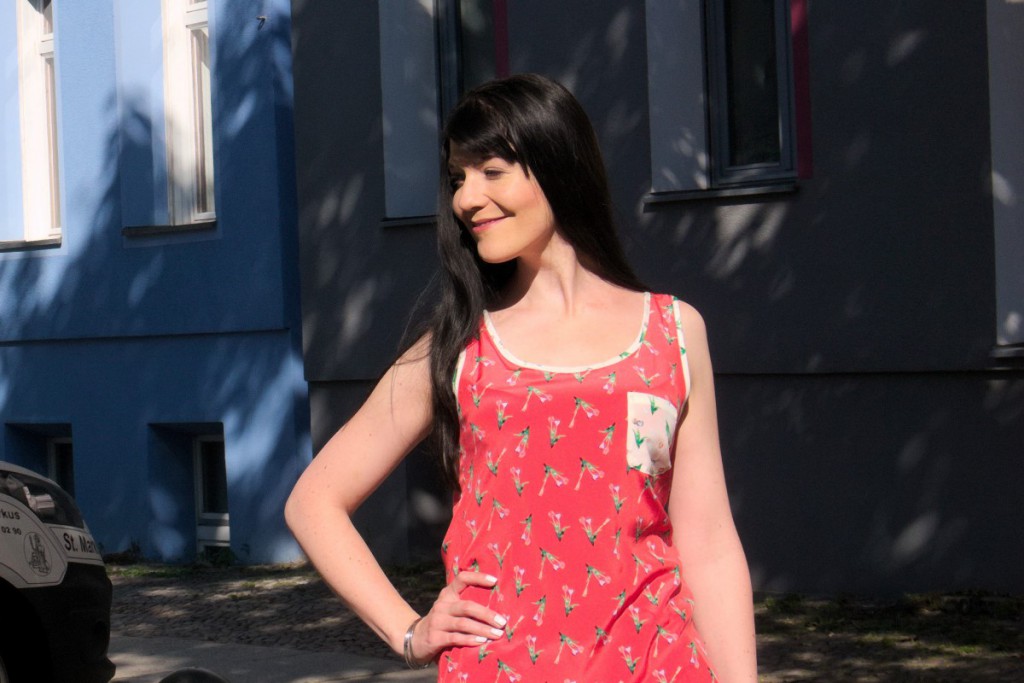 Happy Weekend! Today I have some tulips for you…in another sunny outfit which I managed to shoot on one of these rare golden autumn days.
This is an all red look which is rare for me but with all the colourful leaves around I felt like making a bold statement. The silk top with the tulip print is by Tucker and one of my favourites. I managed to snatch it up for a discount at Zalando-Lounge in one of their sale campaigns last year. I generally love Tucker for their silk designs. The chino is a C&A find which I rather like for its versatility and which I've worn a lot while I was on holiday in Ireland. I usually use it as a contrast piece in otherwise monochromatic looks.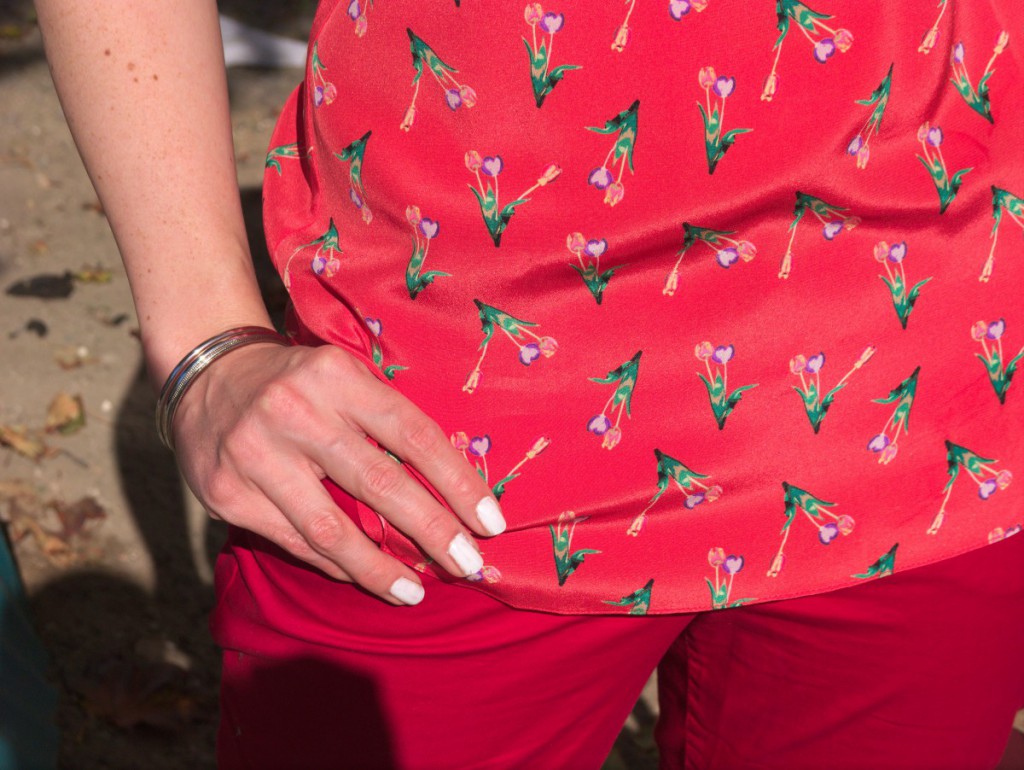 I have chosen wine-coloured accessories to tone down the brighter reds in this outfit. Incidentally, Marsala is the colour of the season but I have had this Mexx bag for quite a while now. It is made from faux leather and also comes with a removable strap which makes it easy to carry when I use my bike. The patent leather wedge slippers are a real fall find and I love their shiny surface! You may have noticed I have a bit of a weakness for patent leather looks so when I saw these I was head over heels…or should I say wedges?!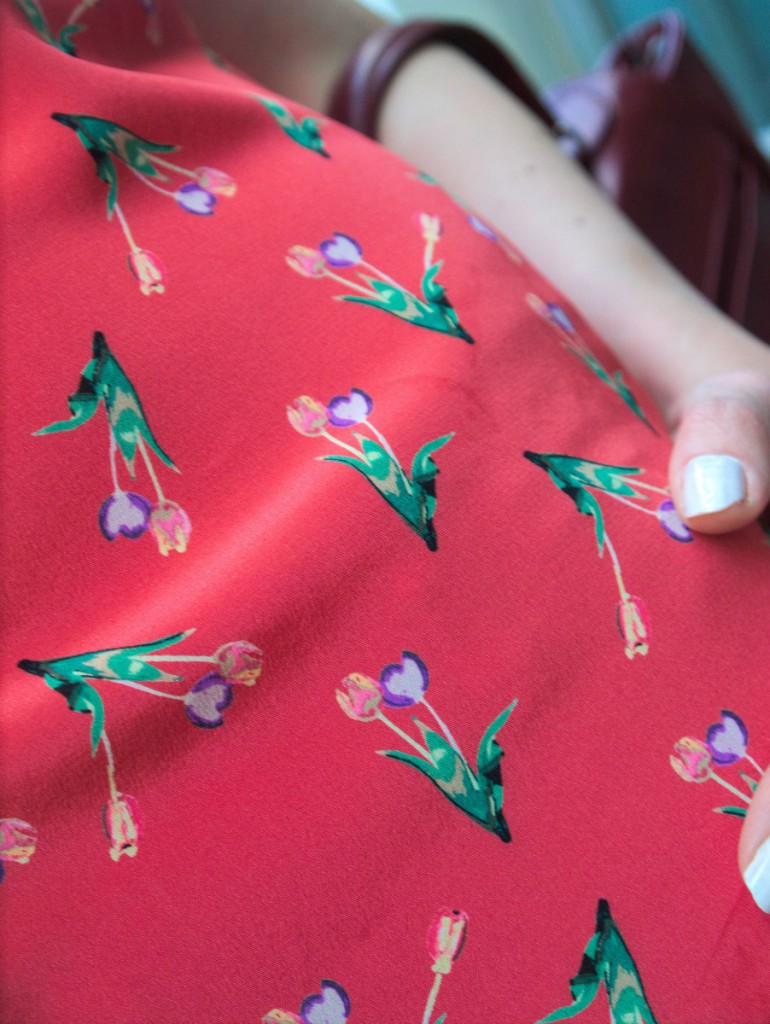 All in all, it's a bit late in the year for tulips, don't you think? But after all, now in autumn it's time to put bulbs in the ground for next spring so tulips are not that far off the mark. Have a great weekend!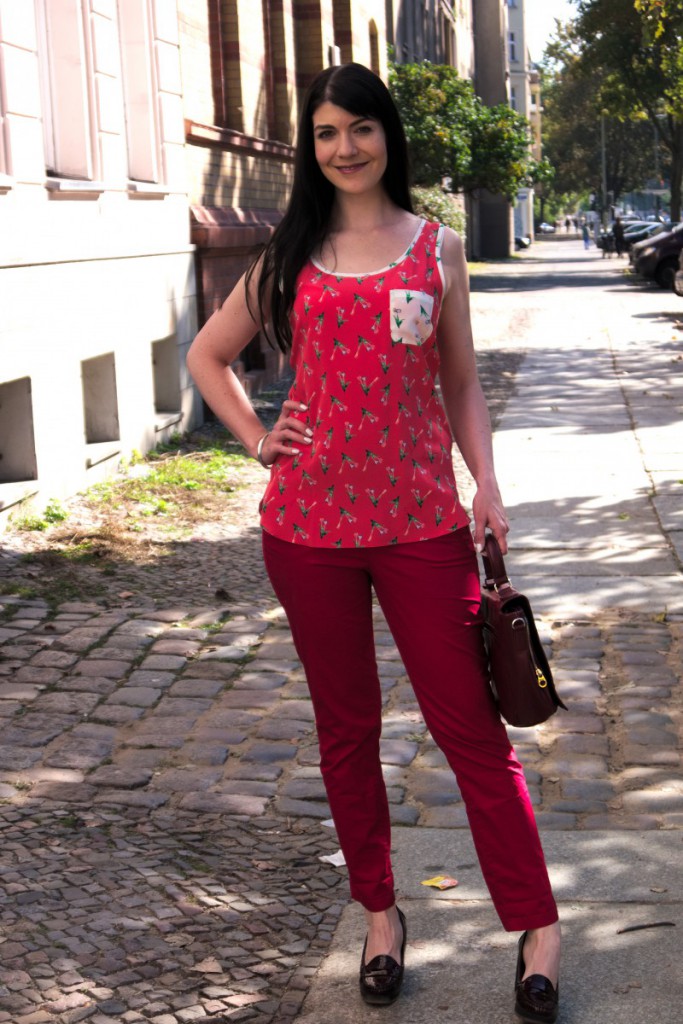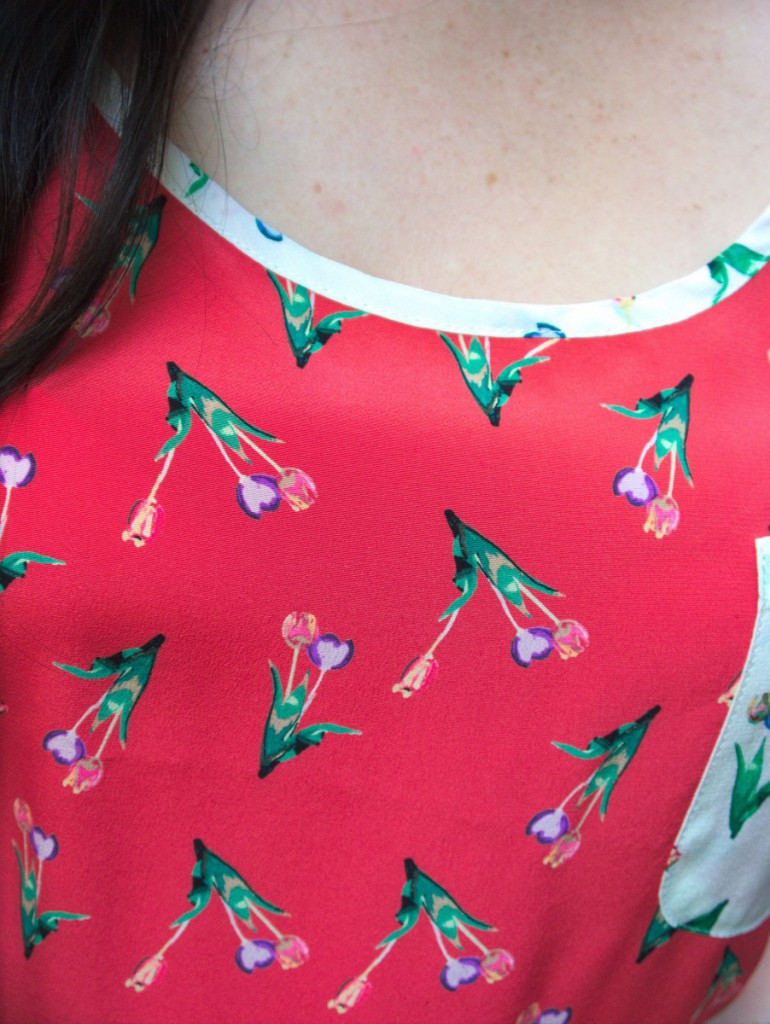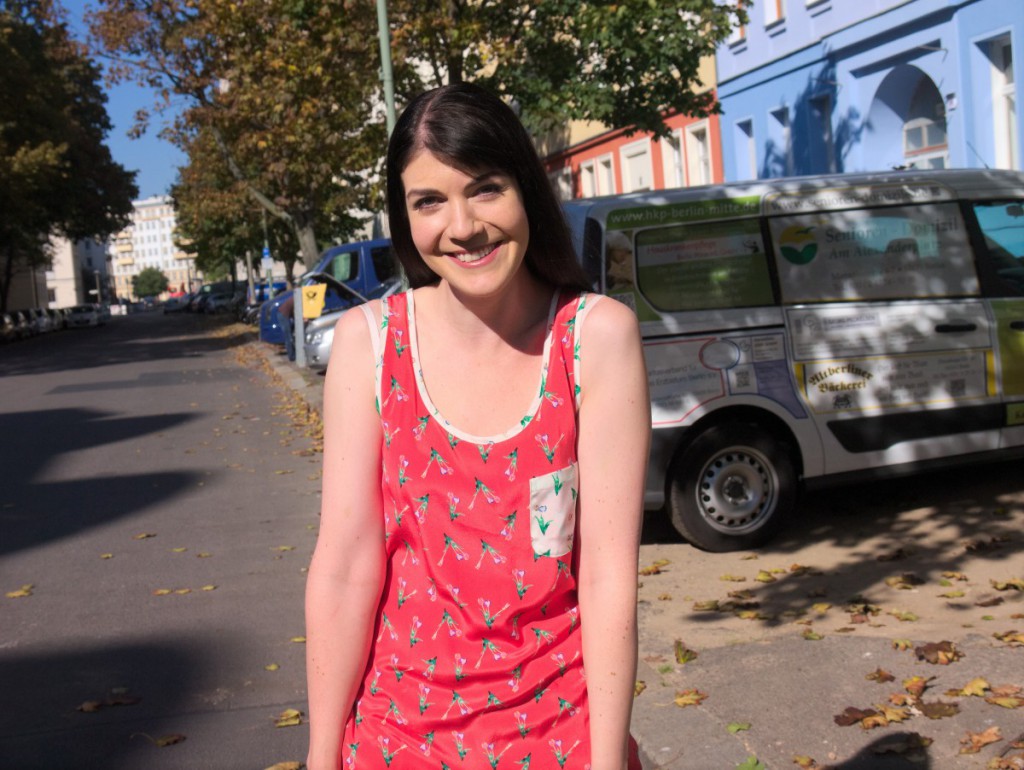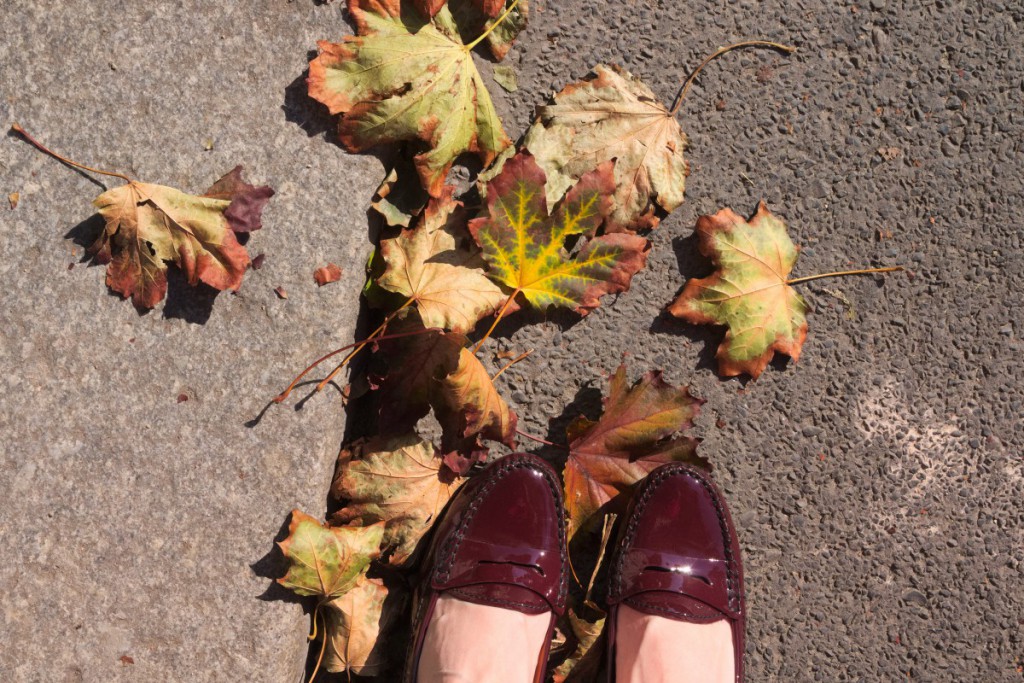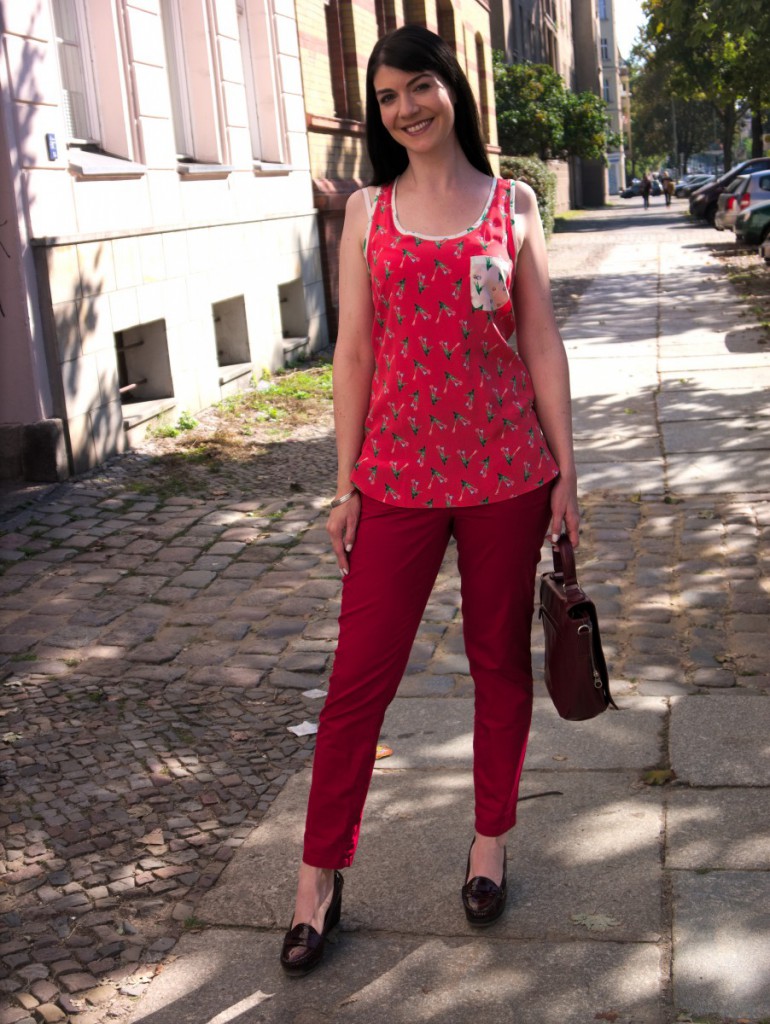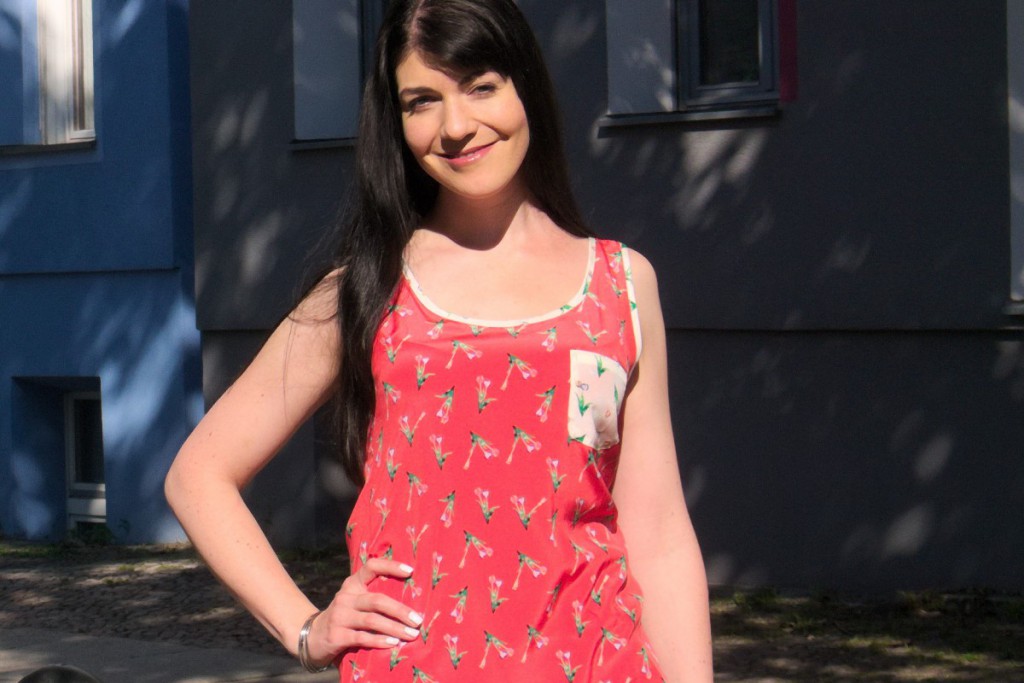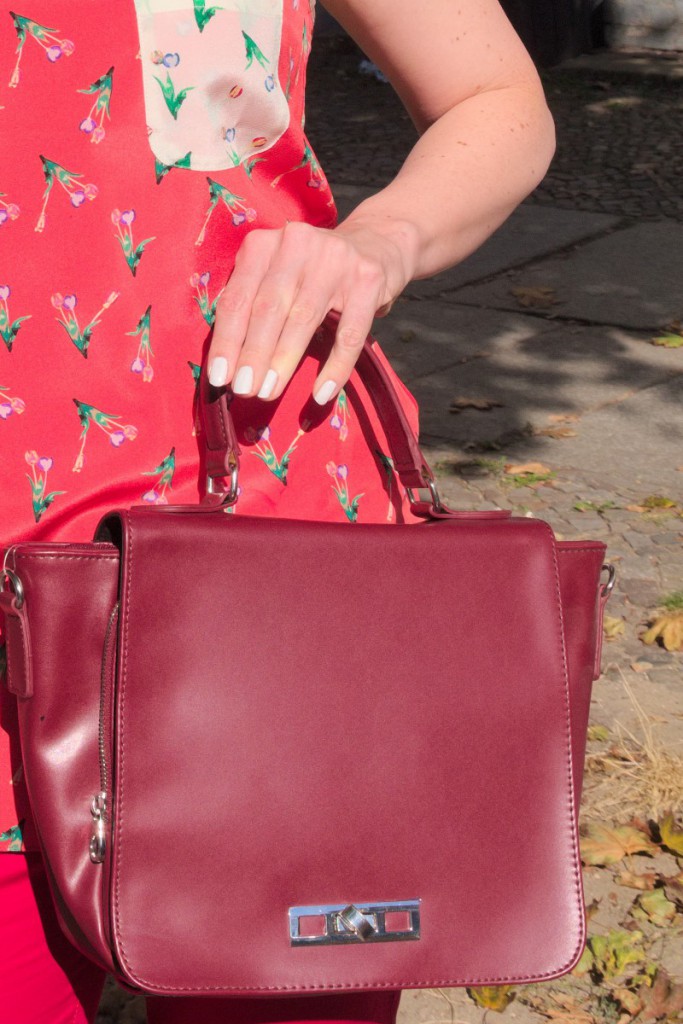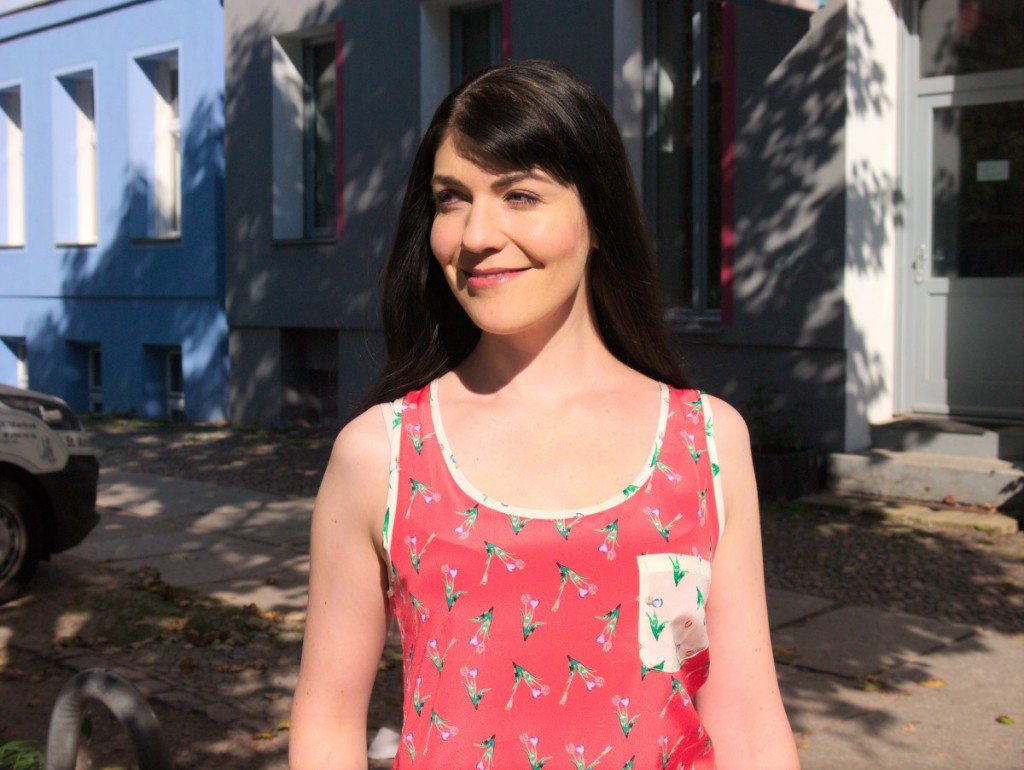 Outfit Details:
Top – Tucker (plain red short version here)
Wedge slippers – Geox (similar here)
Chino – C&A
Bag – Mexx (similar here)
Bracelets – H&M
Nails: Trend it up No1 by dm