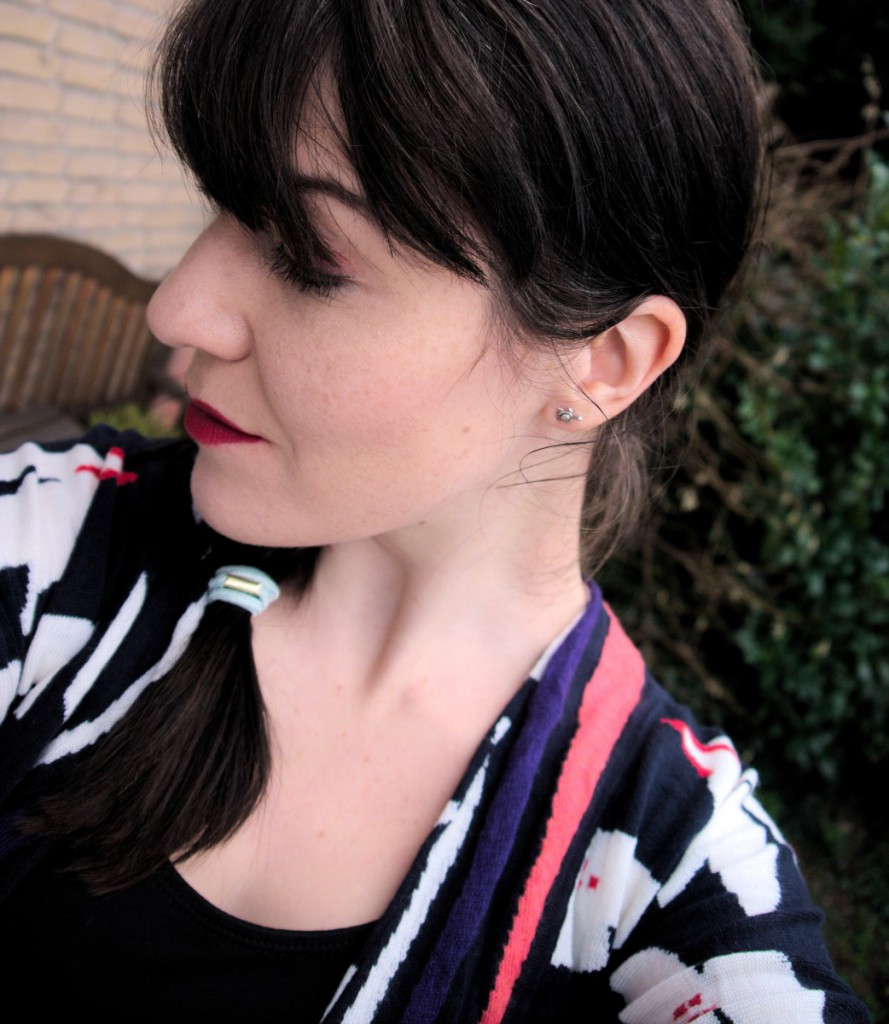 My first outfit of 2016 is a simple bohemian look with this colourful Dvf cardigan over a comfortable jersey dress.
It may not look very warm outside but it was actually not cold at all despite the season so the Benetton jersey dress was perfect with a comfy wrap cardigan. I am quite a fan of Diane von Furstenberg's creations so I felt lucky to find this particular design on ebay a few years ago. I got this in excellent preloved condition and have enjoyed wearing it ever since. I love its intricate floral intarsia pattern and vibrant colours. Ideal for dreary winter days.
The loose-fitting kimono style of this cardigan makes it perfect for just shrugging into when it gets chilly. The design is called Anyon. It's made of a cotton, wool and silk mixture which makes it perfect for transitional weather… As you can see, my little girl insisted on being part of the photo session.
This little fox brooch is a recent find from Asos. Its made of felt decorated with a glitter coating and stitch details. I think it's a very cute addition to many basic looks and I think I will get quite some wear out of this in the coming year.
Outfit Details:
Dress – Benetton
Cardigan – Diane von Furstenberg (vintage)
Brooch – Des Petits Hautes
Boots – City Walk (similar)