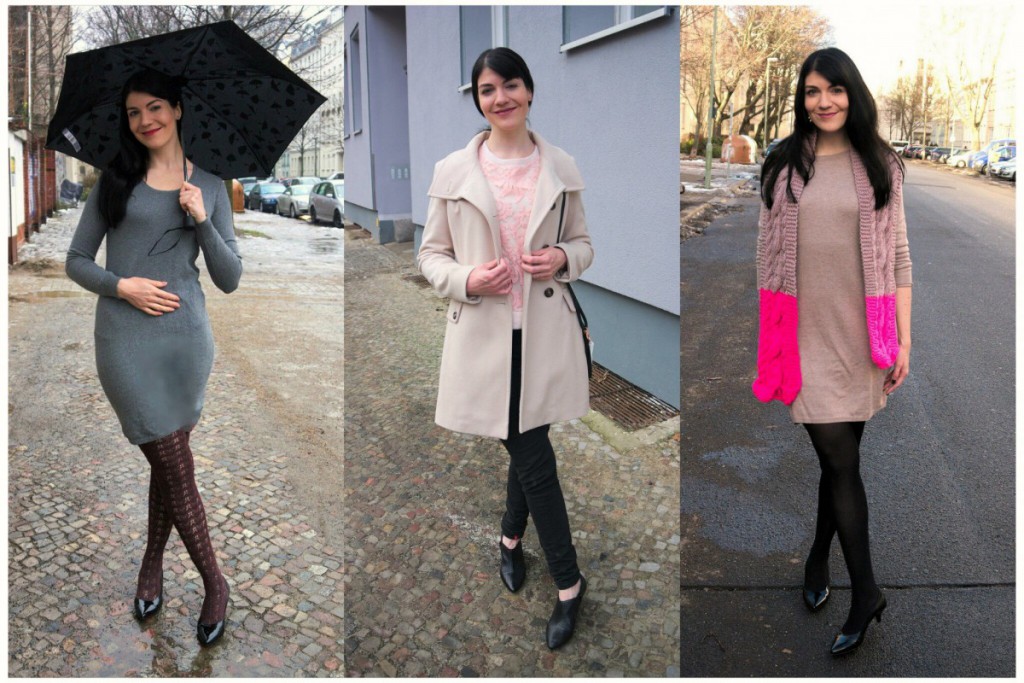 February has started already and it's time for the first outfit recap of the year, albeit a bit late.  I have to admit that my year set out badly and has continued to be really trying so far.
This may sound a bit pessimistic considering that we're only a month and a half into 2016 but I'm just hoping for the best. You may know that I work full-time but conditions at work have not been ideal lately. I have come to realize that I desperately need to find a way to unwind at night and leave all thoughts of work behind. It's becoming increasingly hard for me not to think about work. I have to tell myself over and over again that doing that is simply a waste of my precious little free-time and does even more damage to my battered nerves. Unsurprisingly, I had a few less outfits to show you last month as on some days I was just too down to do anything remotely creative or useful in the evenings.  I hope to get back on track this month though and work on a more relaxed mindset.
So let's talk about my January outfits which were rather colourful and heavy on knitwear. Considering that in January we finally had the first real snow this winter, that doesn't come as a surprise. It was surprisingly hard to get good shots in the snow though. The reflection off the bright surface threw my lighting conditions and white-balance completely off. Something I need to consider when taking photos in winters to come.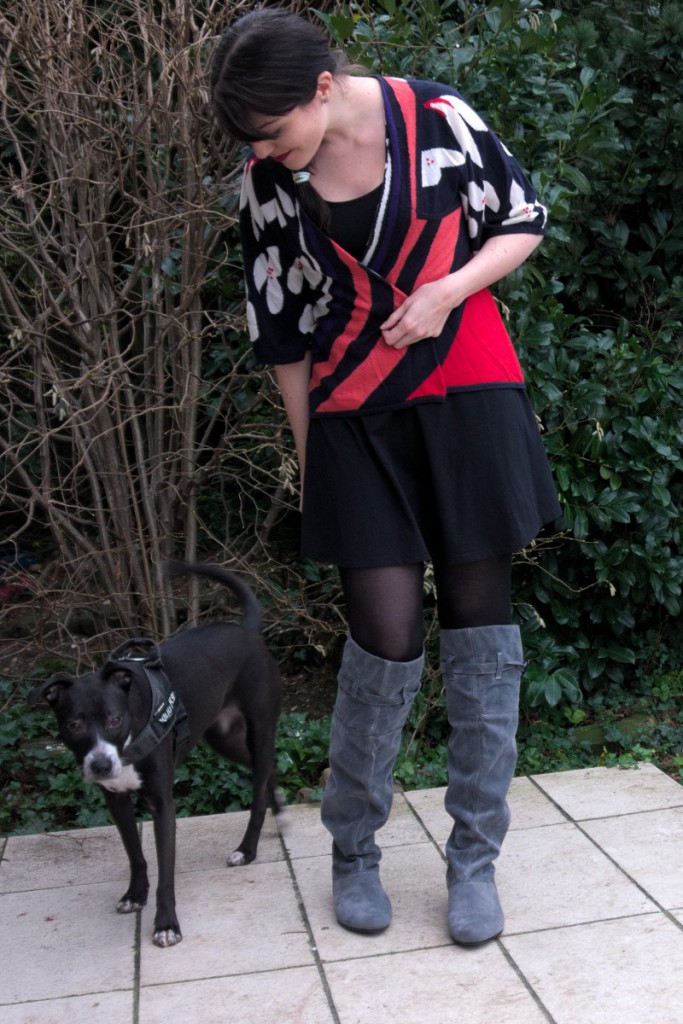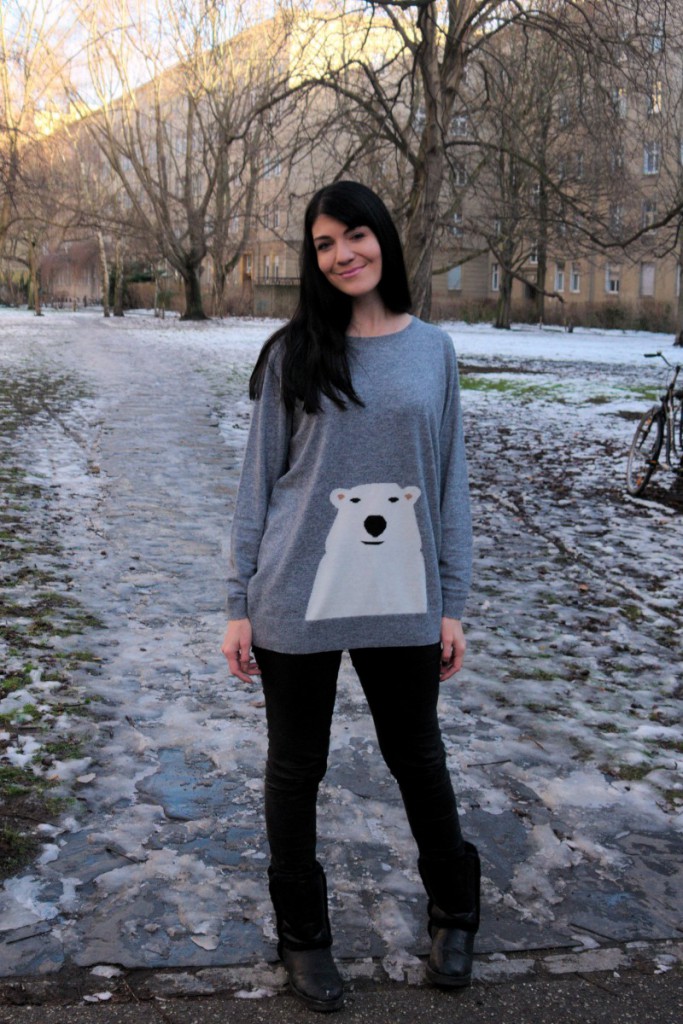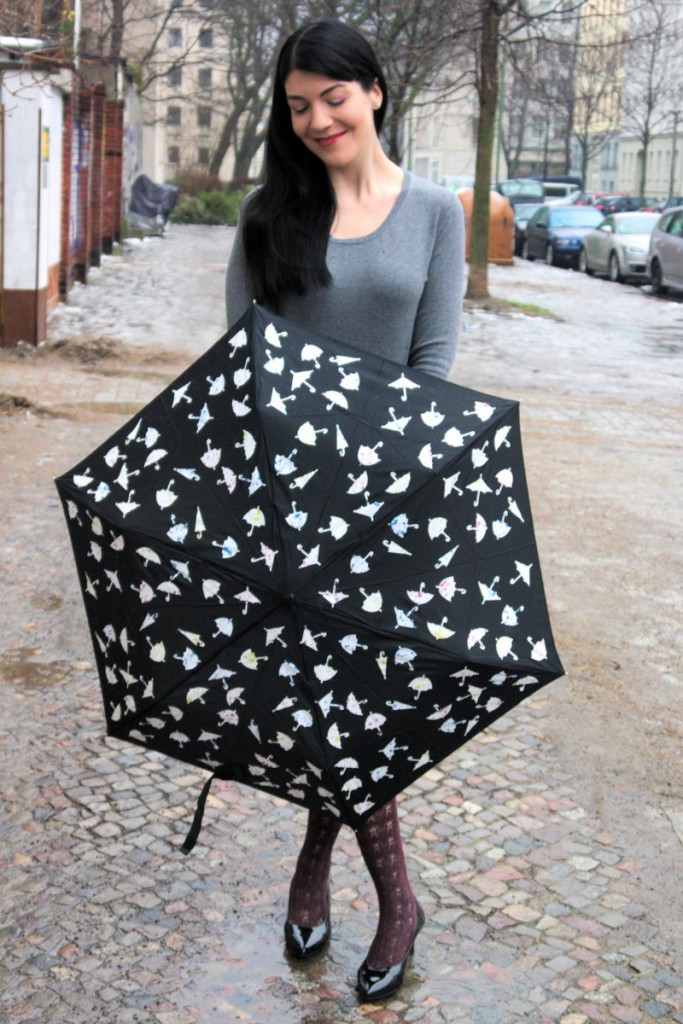 3. Knit Dress and colour-changing Umbrella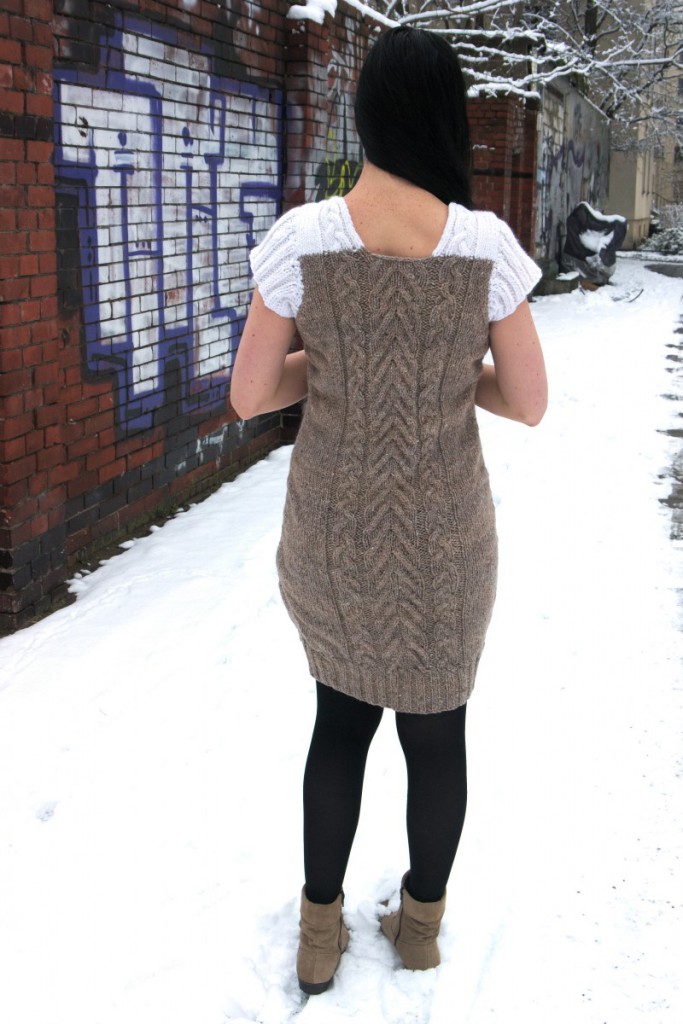 4. Chunky Cable Handknit Dress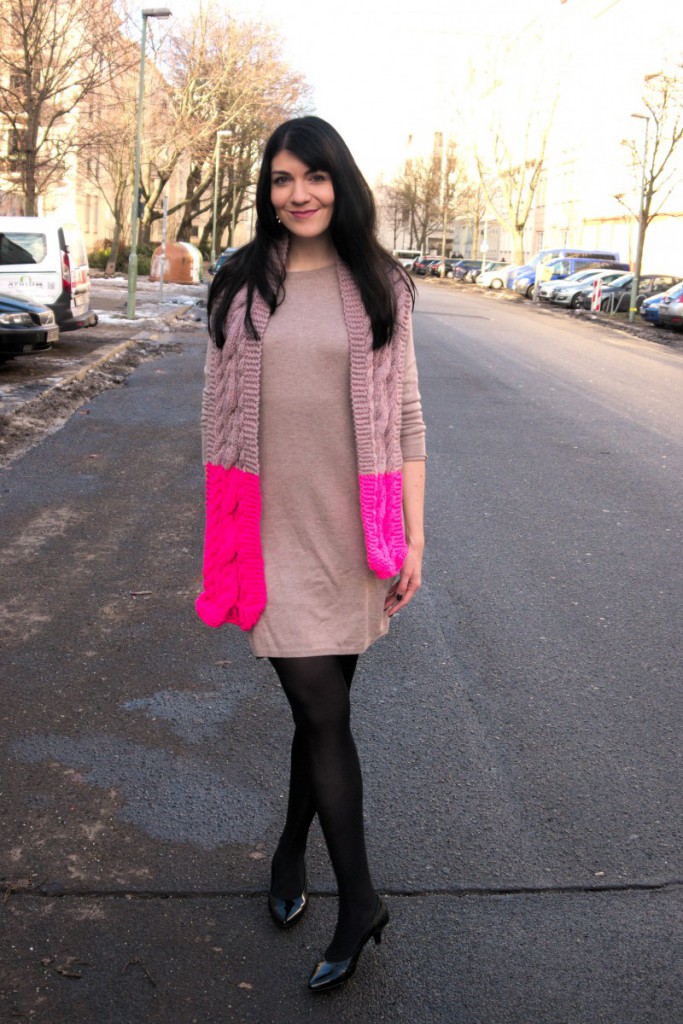 5. Sweater Dress, Oversize Scarf and Neon Details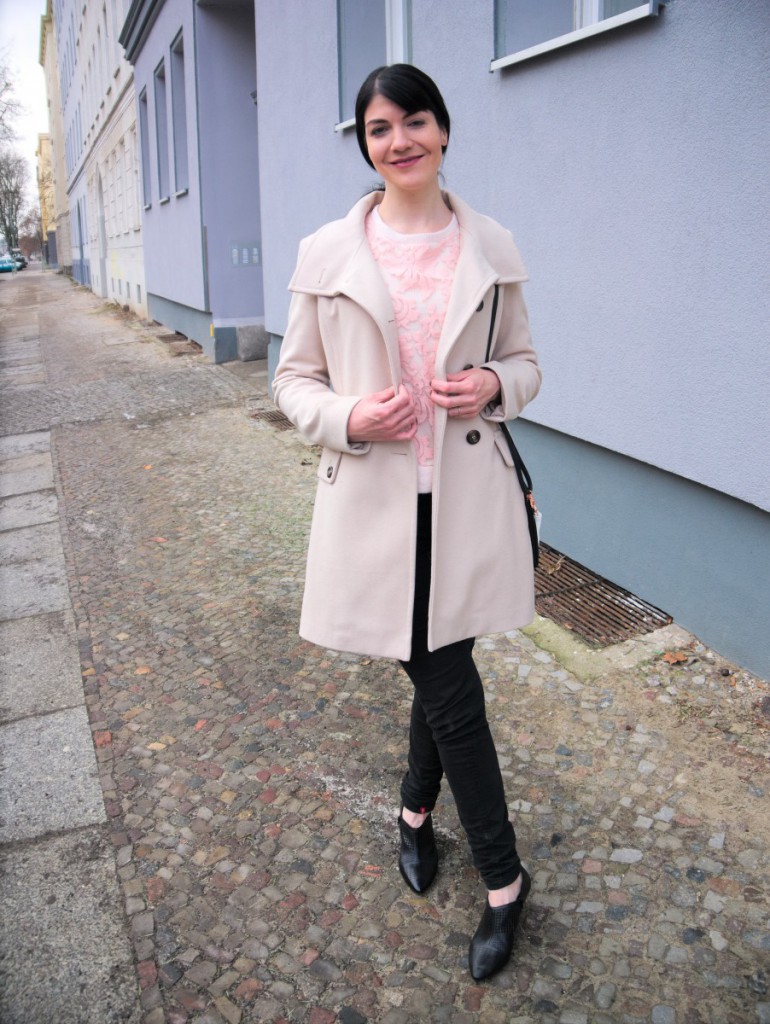 6. Light Wool Coat, Pink Lace Sweater and Ankle Boots