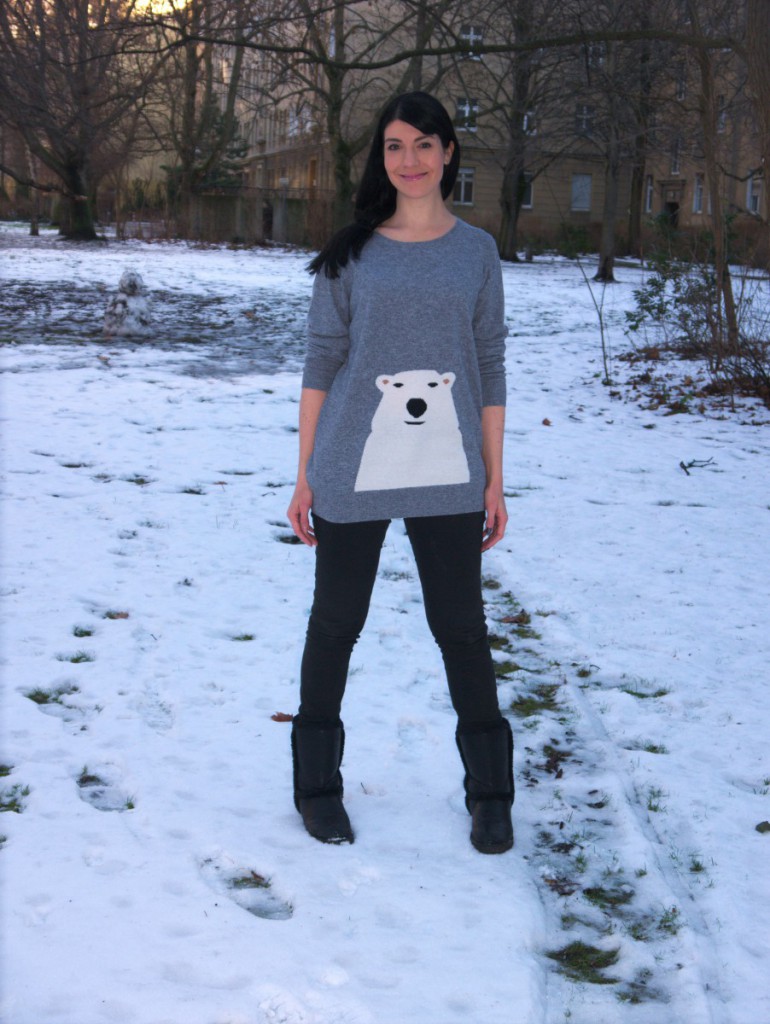 Last week Berlin saw a lot of snow so cozy sweaters were the perfect choice for last week's casual outfits. That's why I have a very casual outfit for you today featuring a Boden intarsia sweater. This is one of those comfy basics that transitions easily from work to weekends.
Wool sweaters are among my favourite choices for casual work outfits in winter. Knowing how long it takes to handknit intarsia motifs I prefer buying them. So when I saw these fun animal jumpers in the Boden online sale (here) I decided to get one. The polar bear seemed the perfect choice as it reminds me of  my Akita with its stoic expression.
I'm wearing this with my usual black jeggings and faux fur winter boots by Esprit. These are thickly lined and perfect for this kind of weather. Unfortunately, the light was already going when I decided to take these photos so they turned out darker than intended. And it was only 3pm in the afternoon! One of the things I definitely look forward to in spring is the light…
What are your favourite winter staples?
Outfit Details:
Sweater – Boden
Jeggings – Esprit
Boots – Esprit (old)