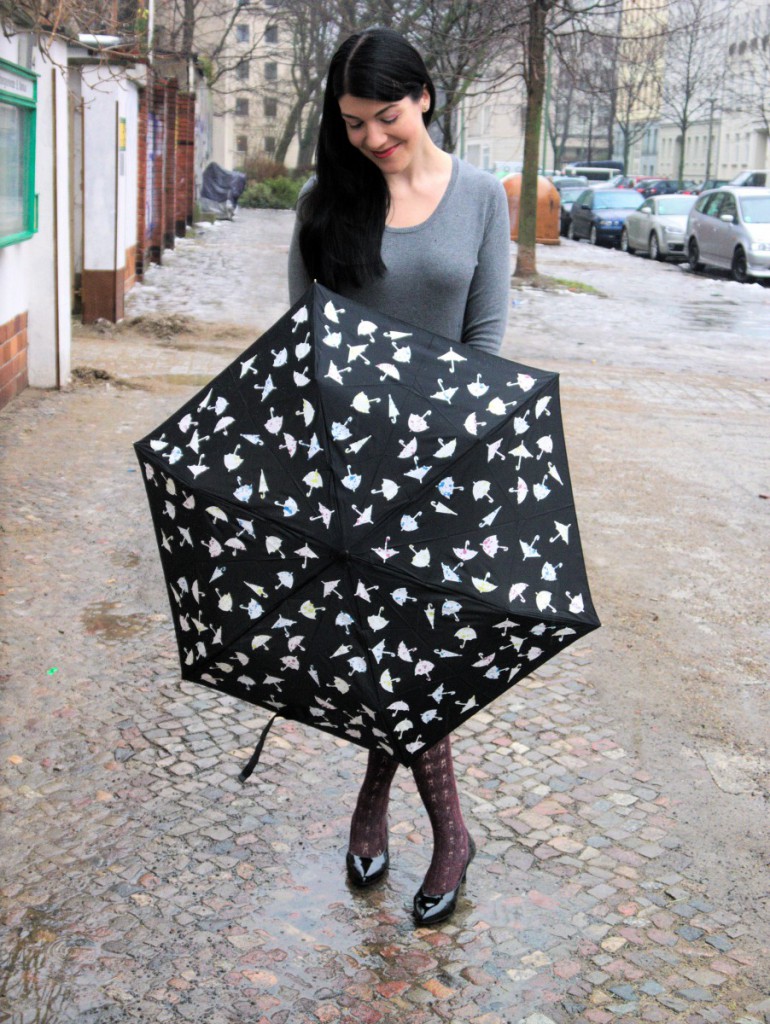 January is not my favourite month as it always tends to carry a certain feeling of bleakness. Plus, the weather is usually cold, wet and the life of a blogger is further impeded by the lack of light for photo shoots outside…
I'm sure some of you feel the same way. I cannot help but somewhat envy people in the Southern Hemisphere as they are still in the middle of summer after all the christmas festivities are over.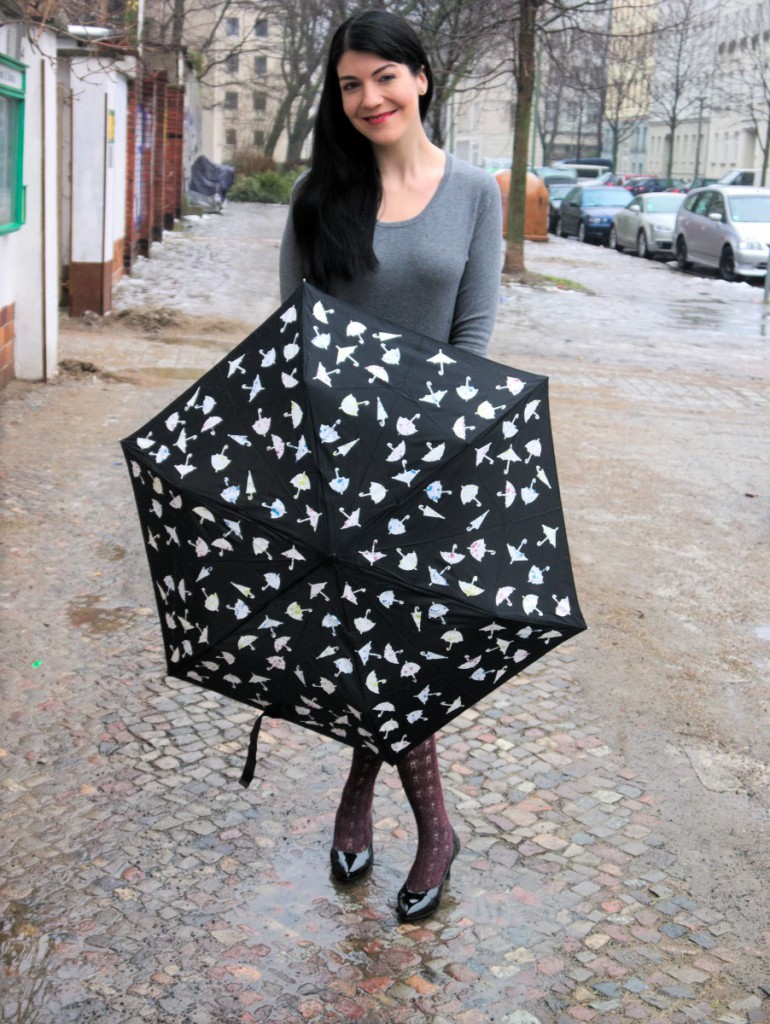 Over here we're left to wait for spring and make do with the few light hours left. So at this time of year I tend to resort to fashion to brighten my mood.
Playing with accessories is a big part of what makes fashion worthwhile for me. I have always had a penchant for quirky accessories. They can add a playful vibe to any basic outfit. That's why I always jump at the chance to get the one or the other cute item…just like this colour changing umbrella which I found at Marks & Spencer's on my visit to Dublin last fall.  You can read about my adventures in Dublin here in case you missed it.
This was the first time I took this umbrella out in the rain and I was amazed at the surprisingly quick change of colour. I have fond memories of having a little pink plastic pony when I was a child which would change haircolour when you held the mane under water. Somewhat silly, but I enjoy a bit of 80s nostalgia now and then…so I guess, this gimmick was right up my alley.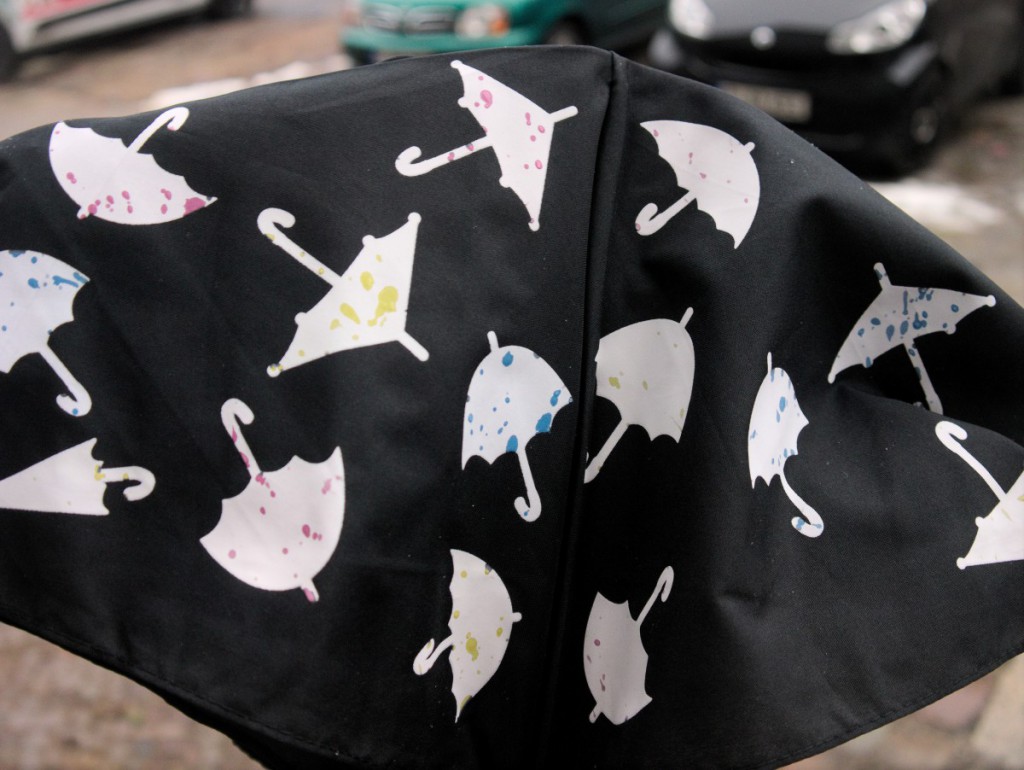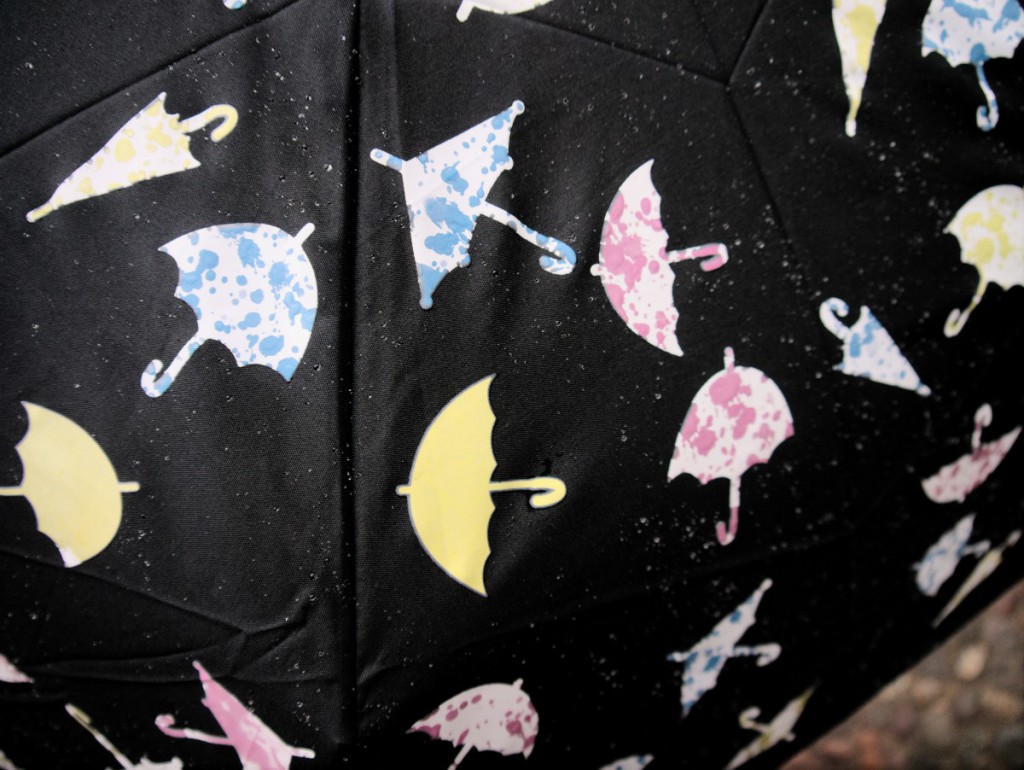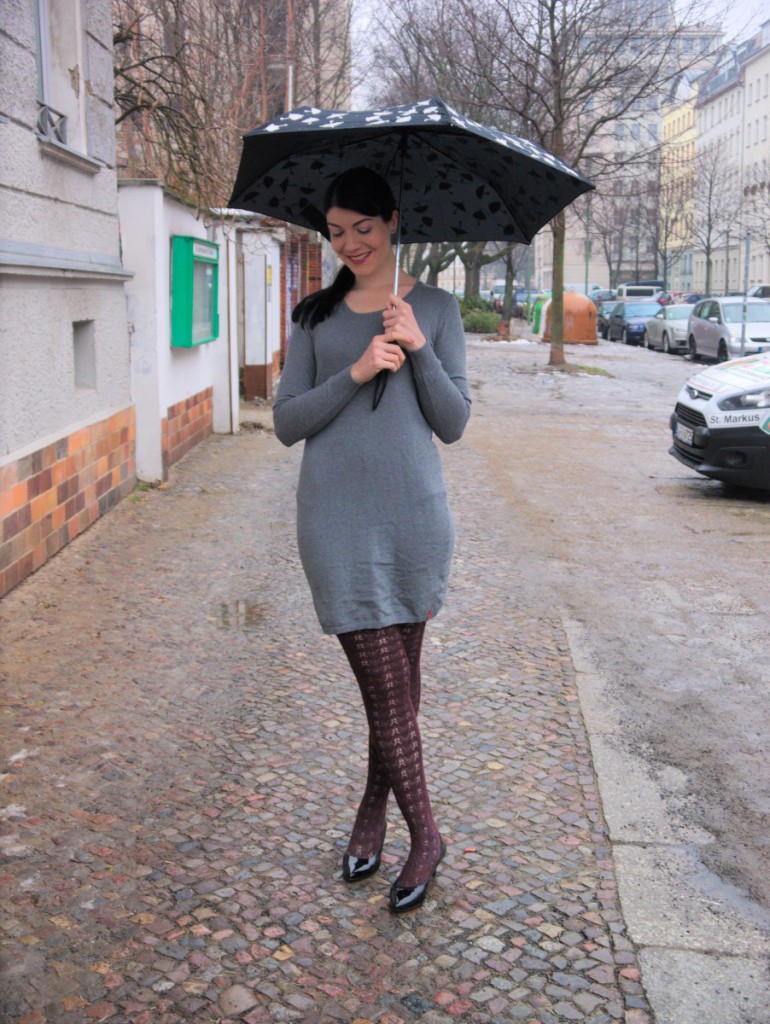 Outfit Details:
Dress – Esprit (similar)
Tights – H&M (old)
Umbrella – Marks & Spencer
Pumps – Clarks (old)