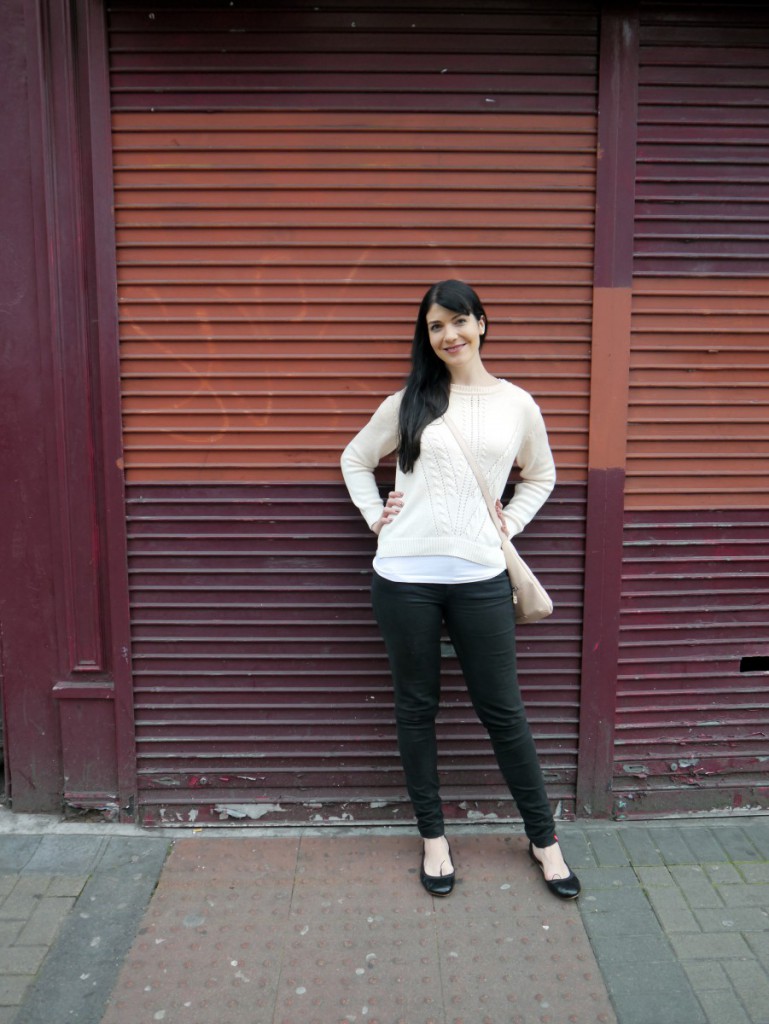 I was off to Dublin in the green last month so here's a quick overview of the city. This was not my first time in Dublin as I have been to Ireland quite a few times throughout my life. My parents used to live there before I was born so I remember visiting friends and staying in lovely Georgian townhouses as a child. 
Stay
This time we went in mid-September, still a very busy time of year, so we found accommodation both quite expensive and hard to get hold of. In general though, B&Bs are the way to go when you're staying in Dublin as they usually offer great accommodation and nice surroundings. This time we stayed in Rathmines which is a really nice part of the suburbs. The bus 140 took us to Aungier Street in the city center (not far from St Stephen's Green) in 15min.
Eat & Drink
I actually became addicted to Museum cafés in Dublin. The National Library and the National Gallery both have very comfy little cafés that serve excellent food at reasonable prices. At the National Library the food is freshly prepared and they had things like parsnip soup with homemade brown bread on offer. So even for a vegetarian like me there was always something to be found. And while the usual pub grub is traditionally not really veg-friendly (carvery lunch, anyone?) you won't be reduced to eating chips day after day.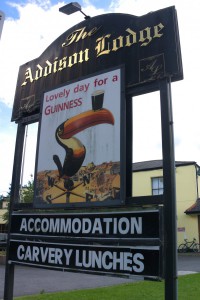 My tip: next to the sweater shop in Nassau Street is a little bakery/café I instantly fell in love with . Extremely yummie pastries and luscious, decadent chocolate brownies…need I really say more?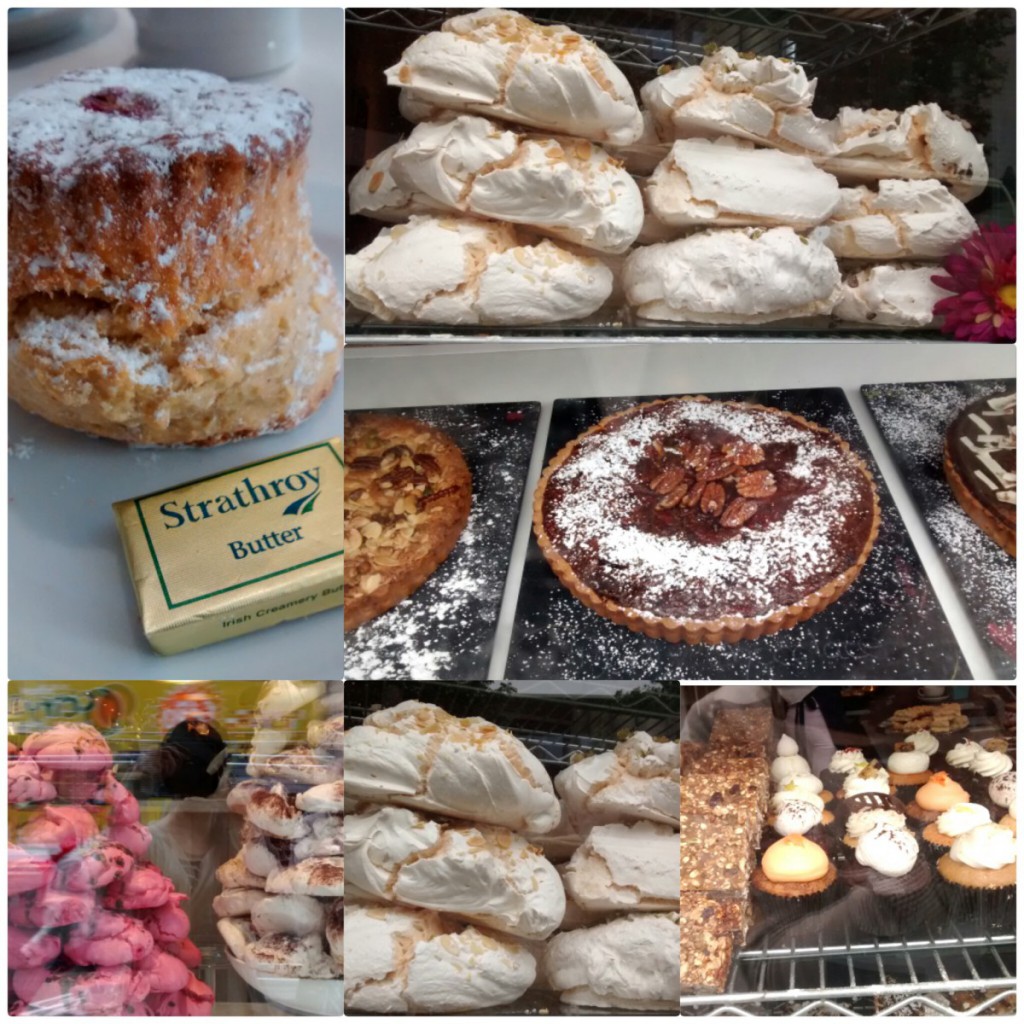 As for drinks, going to a pub at least once is probably a must for most people visiting Ireland. If you want an authentic experience you should probably try to stay clear of typical tourist haunts like Temple Bar and instead pick a place that is actually frequented by locals. The suburbs usually have nice, cozy pubs where you can spend a few hours and wind down from a long day. Guinness is still an integral part of Irish drinking culture but there's lots of new brands on the market which are totally worth checking out like Wicklow Wolf. I love the 1920's Guinness advertising by the way and it never seems to go out of fashion!
And daytime-drinks? Despite coffee being on the rise in Ireland and the inconspicuous Insomnia chain popping up all over the city the annual tea consumption per capita is still impressively high. You can get black tea and scones in most places and this is usually a great option. I wouldn't mind having more scones and tea on offer in Germany!
Getting Around
Get a Leap card! Seriously, this is worth it. For €19 you get three days of unlimited Dublin Bus, Luas (the tram) and DART train travel. The DART is a commuter train that runs from Howth to Greystones along the coastline and covers a lot of nice places to visit if you want to get out of the city for a day. This I can highly recommend! We used the DART to get to Dún Laoghaire, Howth and Killiney Beach, see below for details.
See & Do
Naturally, Dublin offers lots and lots of things to see and do so this is just a small selection. A few of the things I liked when we were there:
National Library – hosts different exhibitions, we were lucky to be there for the Yeats exhibition. Yeats is one of my favourite Irish poets so that was enjoyable. Don't miss the intricate floor mosaic in the entrance hall!
National Gallery – free entrance! Several Irish painters and an exquisite little room with French Impressionists.
Glasnevin Cemetary – a place full of history. Scenic celtic revival crosses and stonemasonry. If you want a glimpse into the history of the Easter Rising and The Troubles there's a lot to be seen here.
Royal Botanic Gardens
St Stephen's Green
Merrion Square
Trinity College and Book of Kells
Shopping – Each time I'm in Ireland there's two things I absolutely crave: woven wool scarves and silver jewellery with celtic design. And there will be a lot of that on offer so chose carefully. It also seems the combinations of plaid and houndstooth are virtually endless so if you love fabrics check out the little shops in Nassau Street or Avoca.
Out Of Town
Dublin is relatively close to the sea so considering my love for walking and some much-needed relaxation after a busy summer we took a few day trips to explore a bit of the Irish seaside.
Dún Laoghaire – strolling along one of the piers is a must! You can also take a walk along the stony beach and climb among the boulders. A Martello Tower (the opening scene of Joyce's Ulysses actuaclly took place here!) and Forty Foot beach beckon at the end of the peninsula. There are restaurants and a supermarket in a mall close to the pier and harbour area so you will be able to get provisions easily. Accessible by DART train.
Howth – very picturesque little town with seaside flair! There's a pier with lighthouse and direct view of Ireland's Eye, a small island. You could also do the Howth cliff walk which offers spectacular views over the bay towards Dún Laoghaire and authentic vegetation. I felt lucky for being here in late summer as blooming gorse and heather make for a beautiful backdrop. I also spied seals from the cliff path! As mentioned above, Howth is accessible by DART train.
Glendalough – early medieval monastic site founded by St Kevin in the 6th century. The site boasts a roundtower and an ancient high cross. There is also a dreamy, partially overgrown cemetary with several ancient yew trees. There are nine fantastic walking trails in the Glendalough valley – from easy 30min strolls to 4h hikes. There's an overview of the different trails here. I did the Poulanass waterfall trail which was a fun steep climb and then an enchanted little waterfall in the wood. To get there we took the St. Kevin's bus which leaves from Dawson Street right in the city center. One way takes about 1h50min and you get 4h to ramble and explore. The return fare costs €20 which is totally ok. You need to be prepared for lots of tourists at the site though.
Killiney – a really long pebbly beach, perfect for dogwalking or just chillaxing. I loved this beach!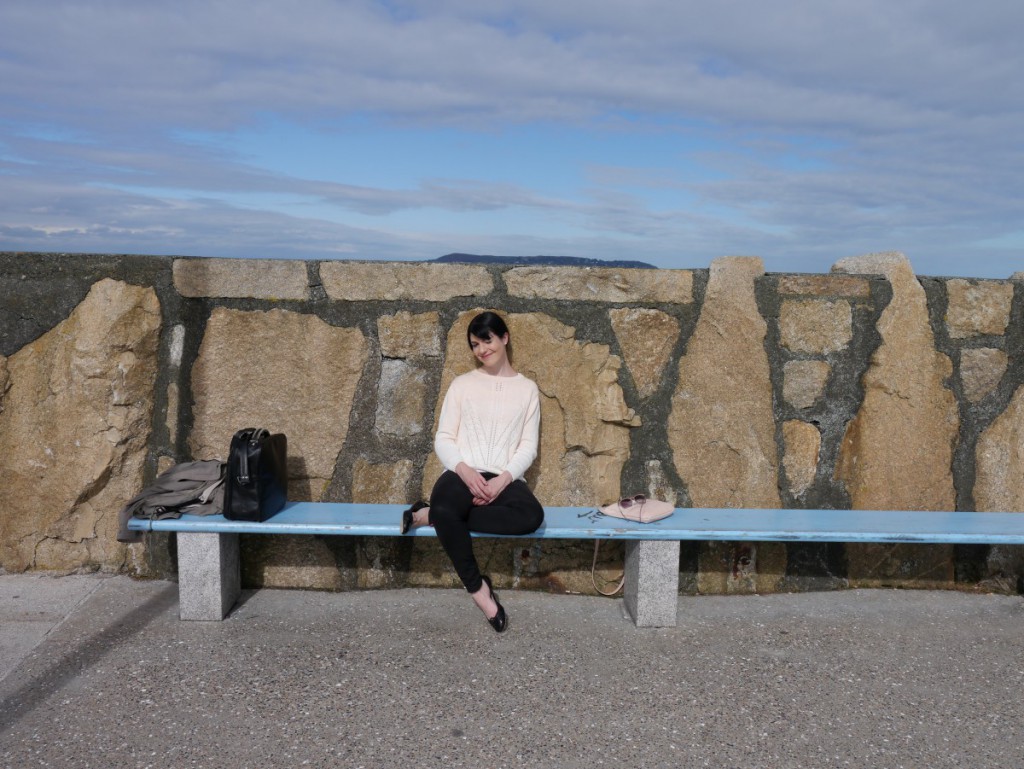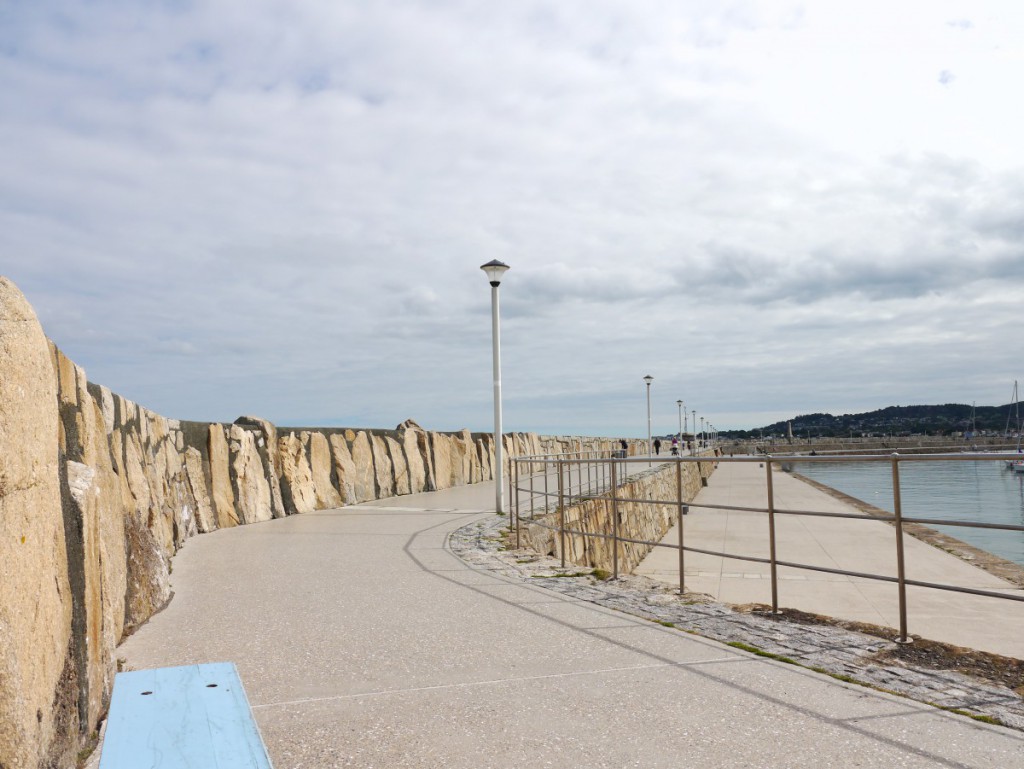 No visit to Dún Laoghaire pier without a flake cone!