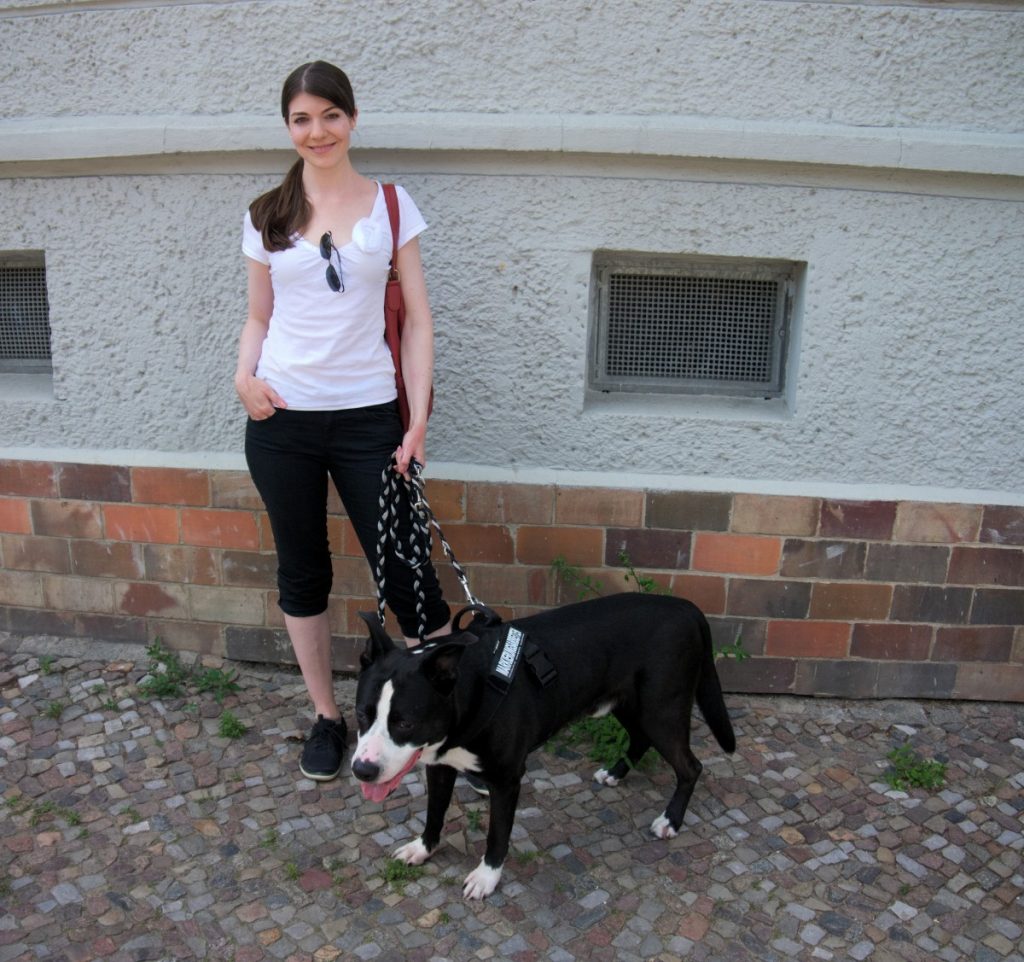 I always really enjoy outfit throwbacks when seeing them on other people's blogs so I thought I'd do one as well. This is a little throwback to a sunny day in July exactly 3 years ago.
To start with the star of these photos…this black and white boy was my first dog, Schimmi, and he still is the love of my life. We adopted him from the local shelter when he was 11 years old. We had to let him go after he developed cancer two years ago and he is sorely missed.  That particular day the three of us went on a little walk to Treptower Park.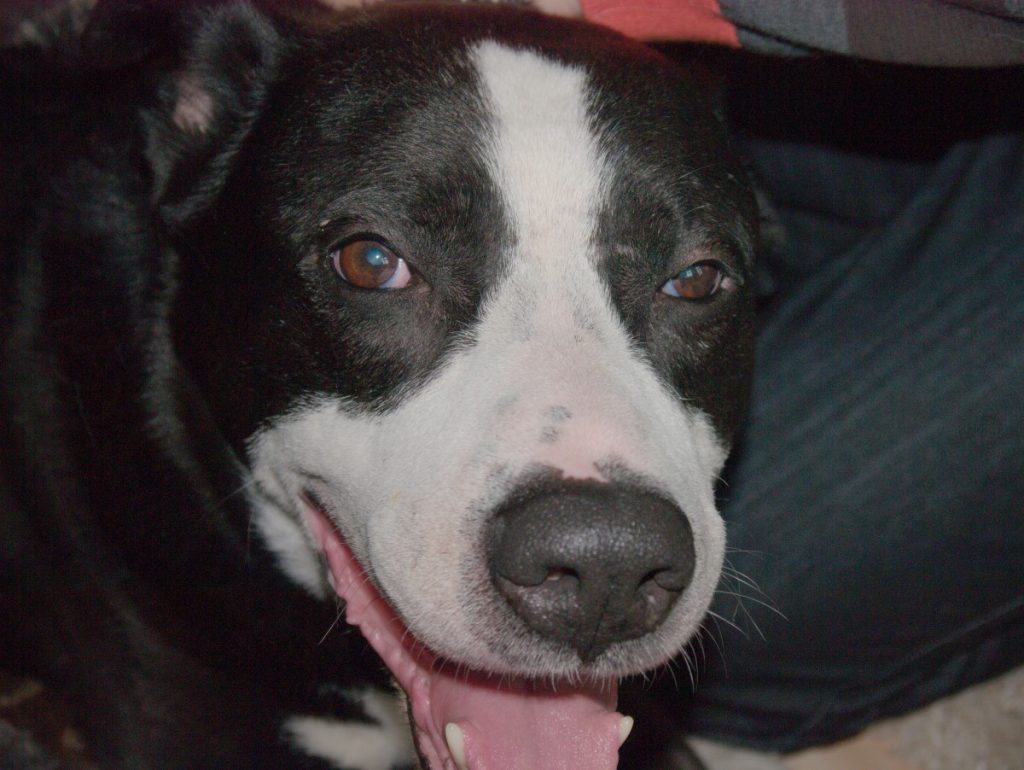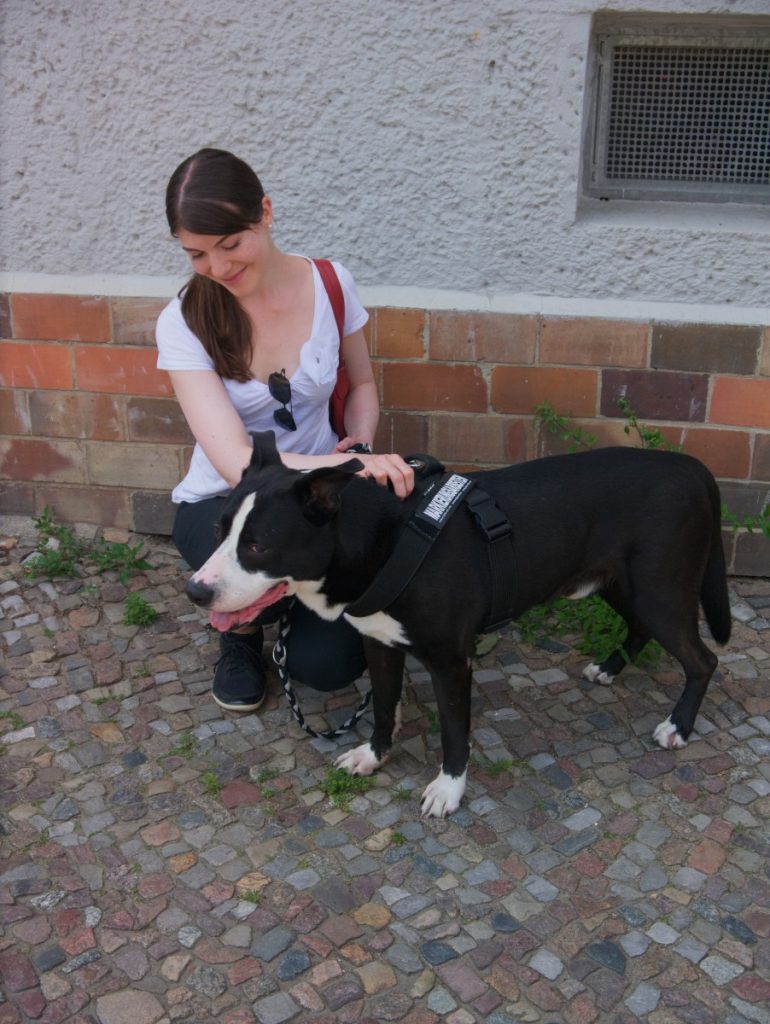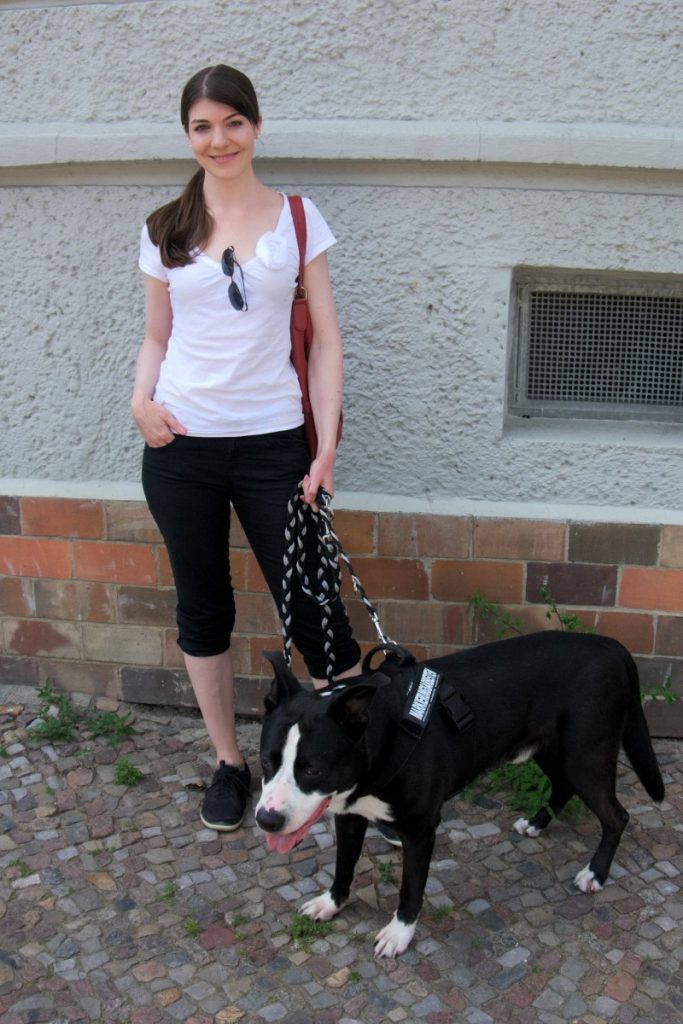 We actually excelled at wearing partner outfits in black and white.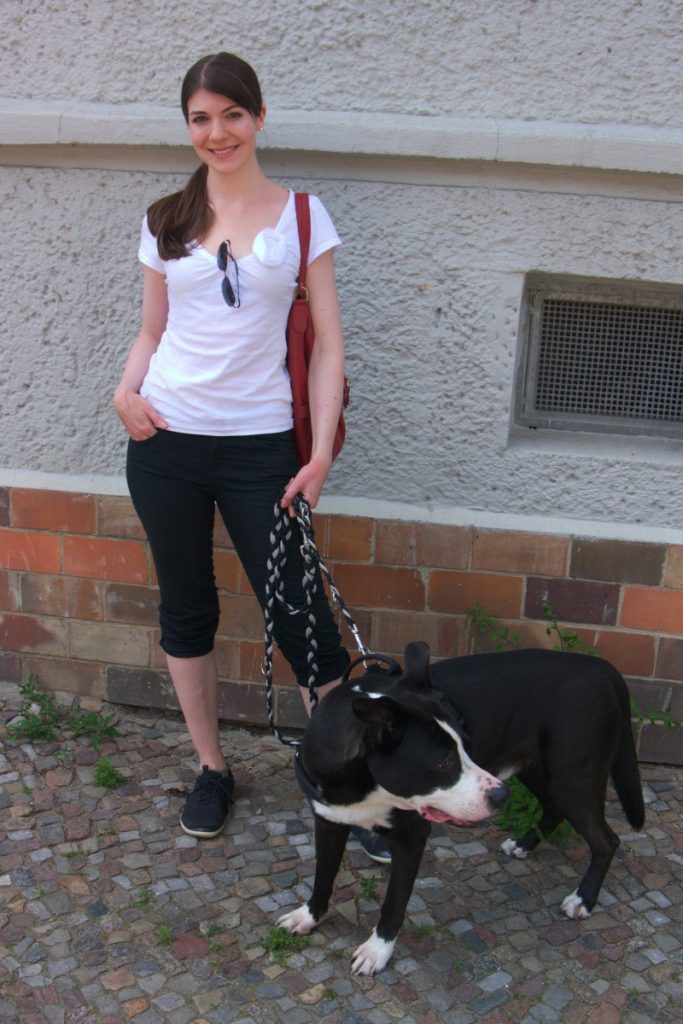 Sporty style with White Tee and Black Capri Pants
---
From some of my posts you may have gleaned that casual sportswear isn't really my thing. There are times, however, when sports clothes are actually a good idea. This is pretty much my go to look for summer when I'm running quick errands or when I'm outside with the dogs. I usually wear ballerina flats when I go shopping but for walking the dogs sneakers actually come in handy. I have several capri pants which I tend to fall back on every summer. This black one by Esprit is one of my favourites and I still wear it nowadays. When I walk the dogs I usually throw on a t-shirt or top and sometimes a crossbody bag to carry treats, toys, etc. The shirt I'm wearing here actually came with a detachable flower brooch which I quite like. This way, you can accessorize easily but can take the brooch off anytime when you don't feel like it or even wear it on its own with some other outfit.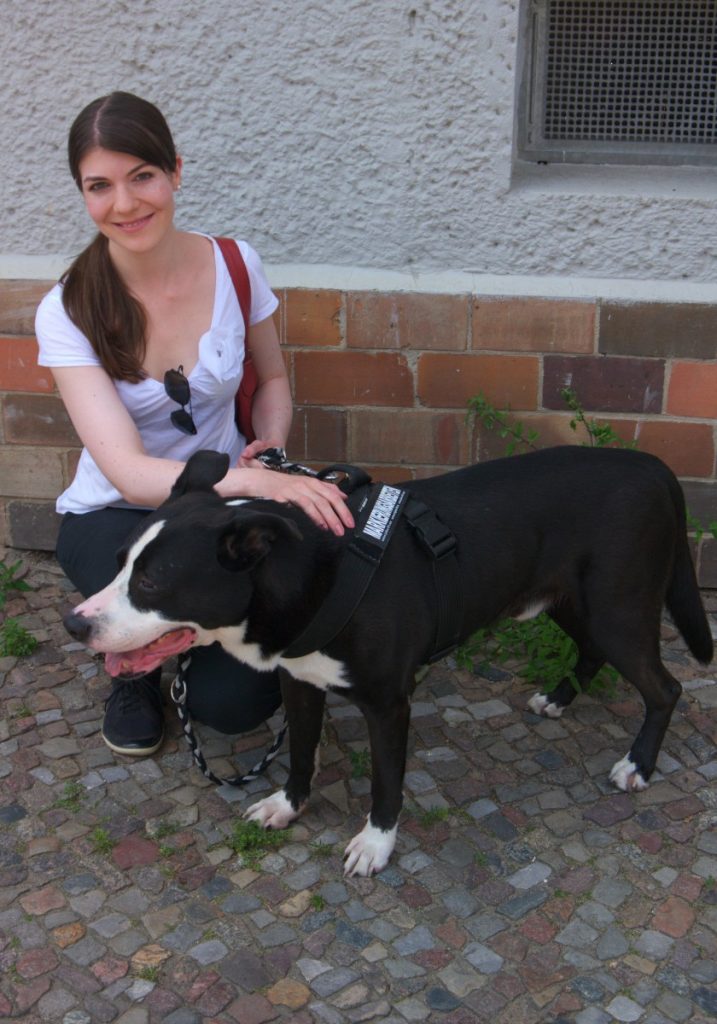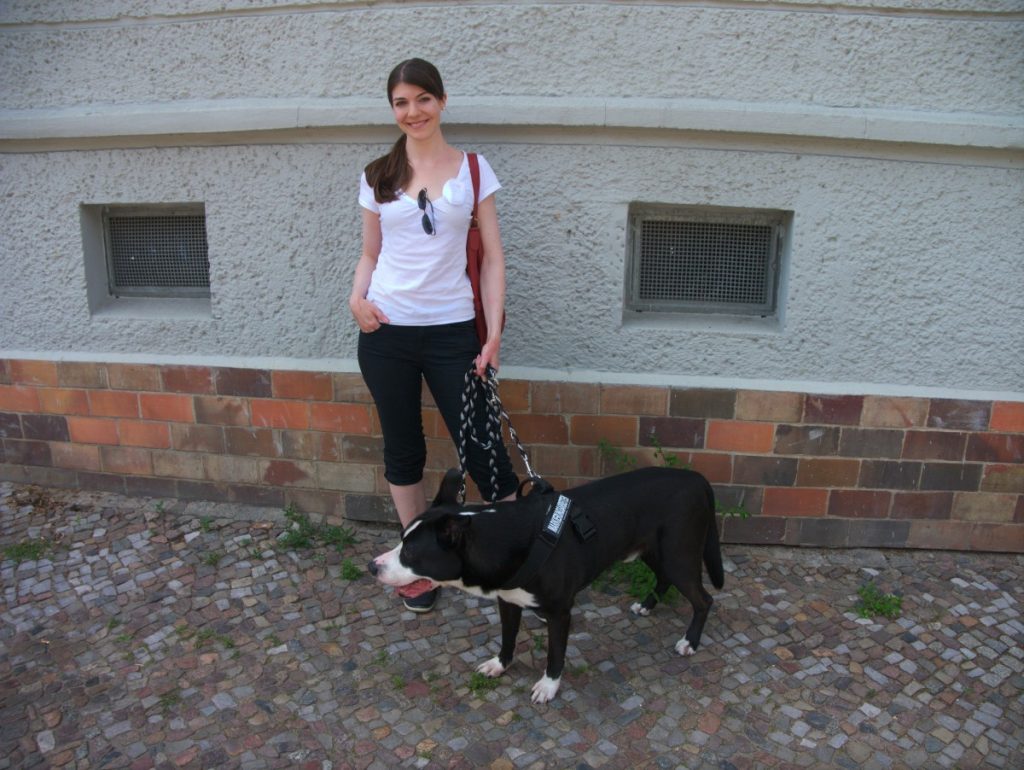 Outfit Details:
T-Shirt with flower brooch – Esprit (similar)
Capri – Esprit (similar)
Barefoot shoes – Vivobarefoot (similar or in grey)
Bag  – See by Chloé (similar faux leather)
Sunnies – Lacoste (similar here or here)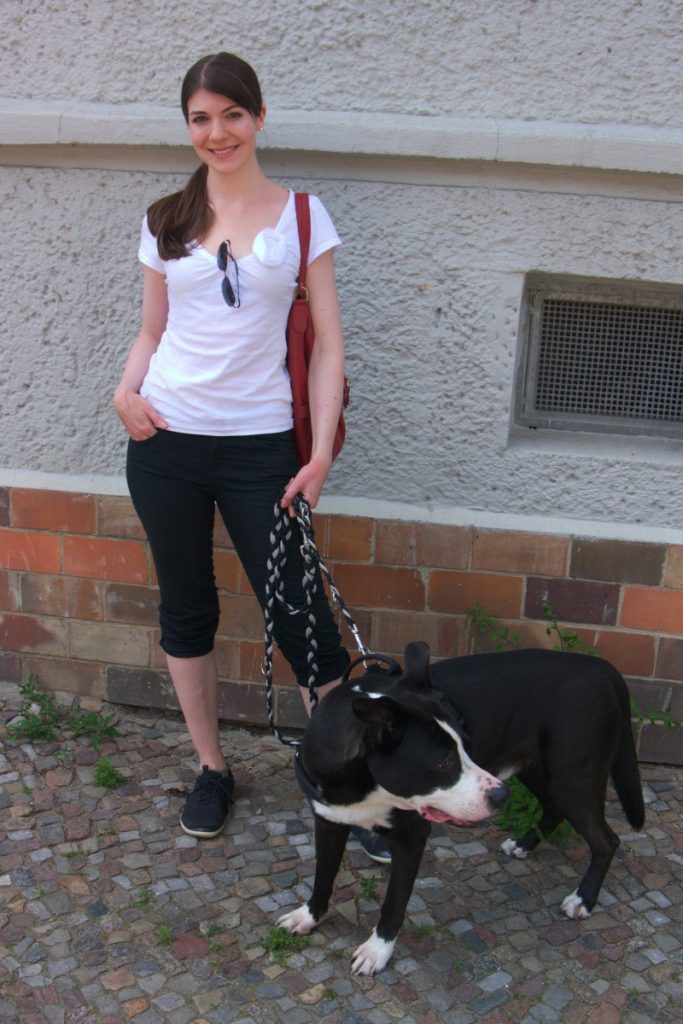 A Day at Treptower Park
---
Once in a while it's nice to look back on good times like this wonderful day we spent at Treptower Park in Berlin. Schimmi, my boy, loved water in all its forms so he went for an extended swim in the river Spree. We even met another friendly Amstaff boy, who was much younger but they got on splendidly. The ball ended up sinking to the ground of the Spree when they were done playing.