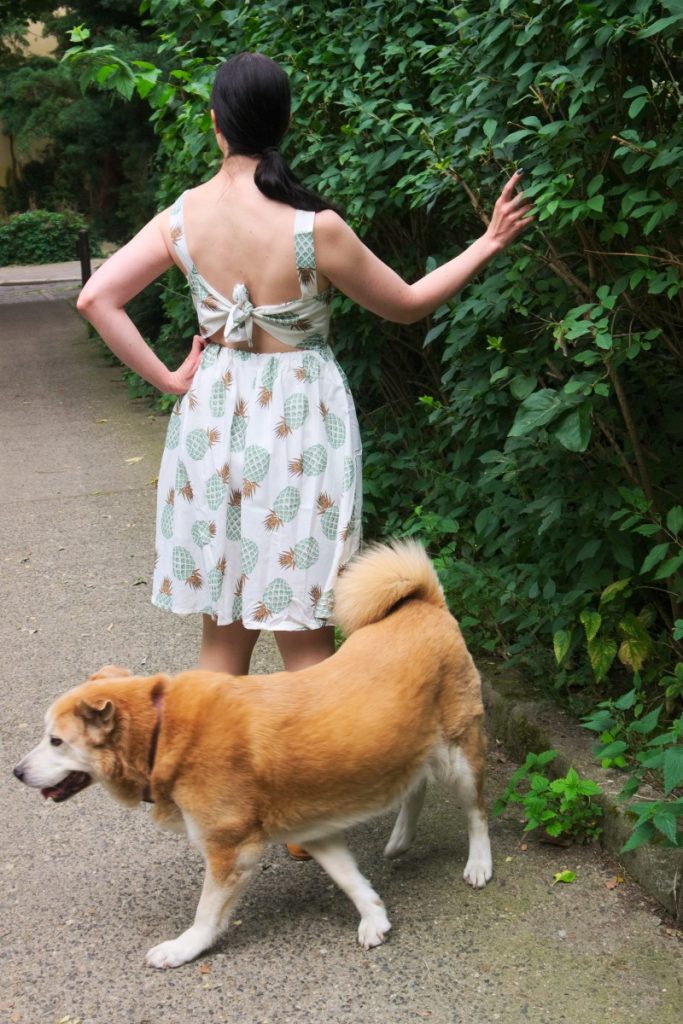 Today's post is in collaboration with Rosegal who kindly asked me to choose something from their large range of items.
I love fruit prints for summer so my pick fell on this pineapple dress here and a vintage floral dress in black and white here. Both were intended to be summery staples that I could wear for work or play. I will show you the black and white dress in a separate post.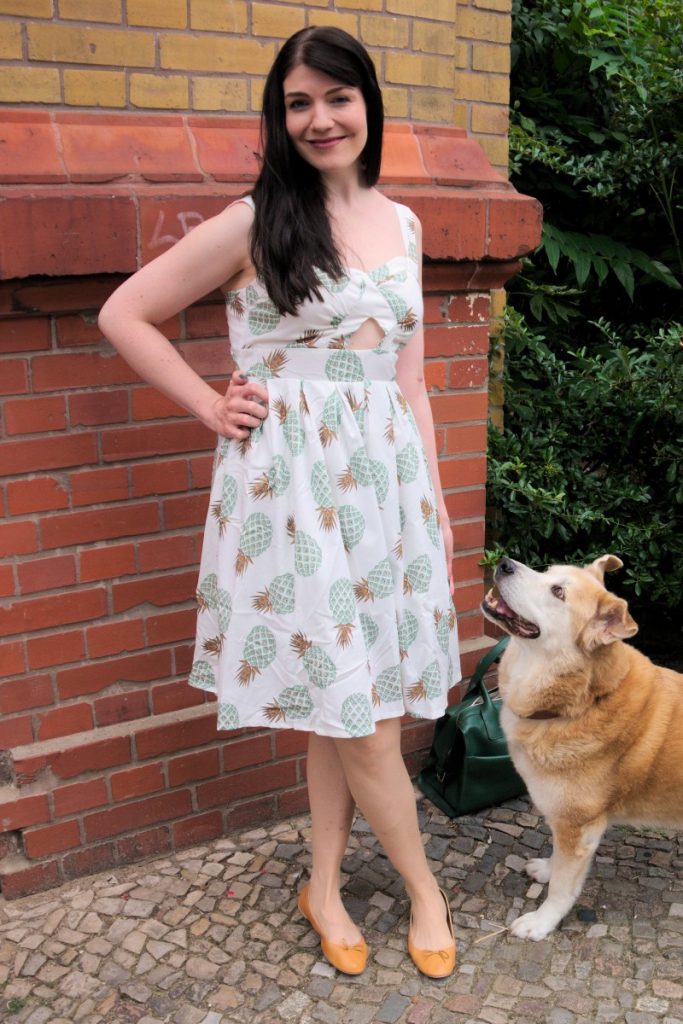 My Verdict:
The graphic pineapple print and full skirt make this dress pleasantly retro.  This style really appeals to me lately as I love the feminine cut and flattering design. I wasn't sure about the green at first (as I tend to have a love/hate relationship with this colour) but I rather like it now. The white background is perfect for a summer dress and the terracotta details offer great accessorizing options. The overall appearance is light and summery.
Surprisingly, I'm quite happy with the quality of the fabric. The fabric has just the right density for a summer garment. It's not too heavy but also not so thin as to be see-through – a risk that sometimes comes with white dresses when the fabric is too thin and which I always find extremely annoying. Even white underwear will usually show up underneath. Thankfully, I didn't have to worry about this here. Another great thing about this dress is that the bust has sewn-in cups so you could even wear the dress without a bra in summer. I really love it when a design is well thought-out!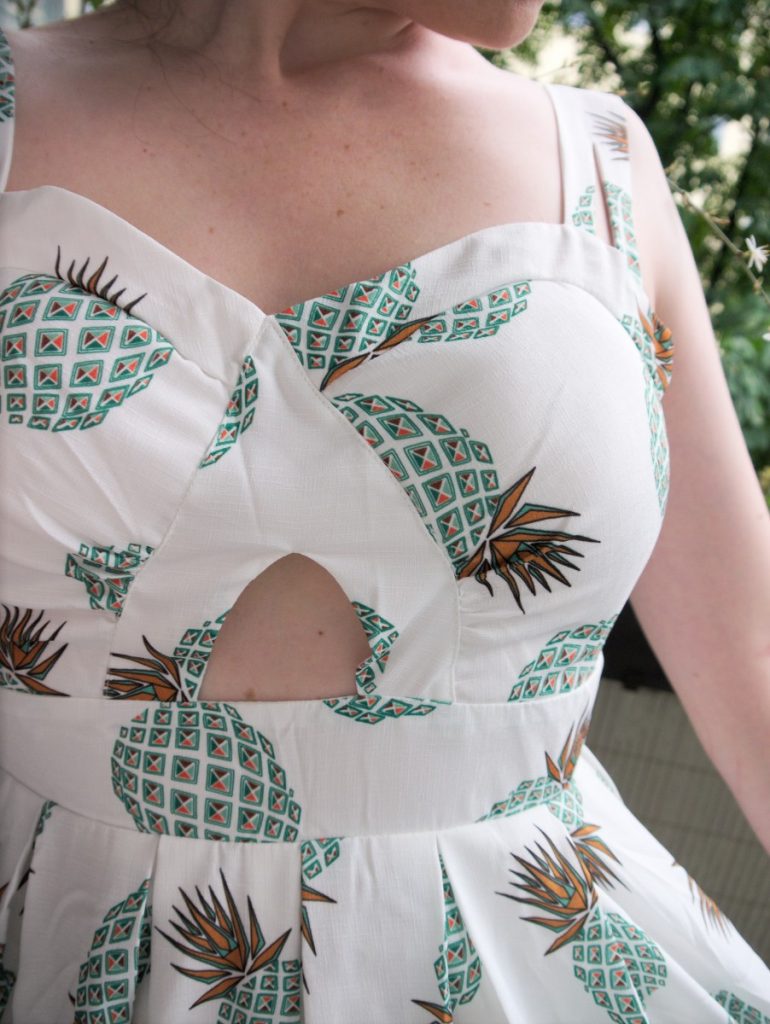 The shopping experience at Rosegal was good and absolutely hassle-free. The package didn't take long to arrive and there were no customs charges. Considering my height (178 cm) I decided to go for a size M as Asian sizes tend to be slightly smaller and shorter. Turns out that my choice was a good one as the dress fits perfectly. Only the bust area is a teeny tiny bit wide for me but I wear a 34A (75A ) so anyone with a fuller bust wouldn't have that issue. Nevertheless, I absolutely love this dress and will give it a lot of wear this summer! I think it's perfect for going out or spending a summer weekend with your loved ones.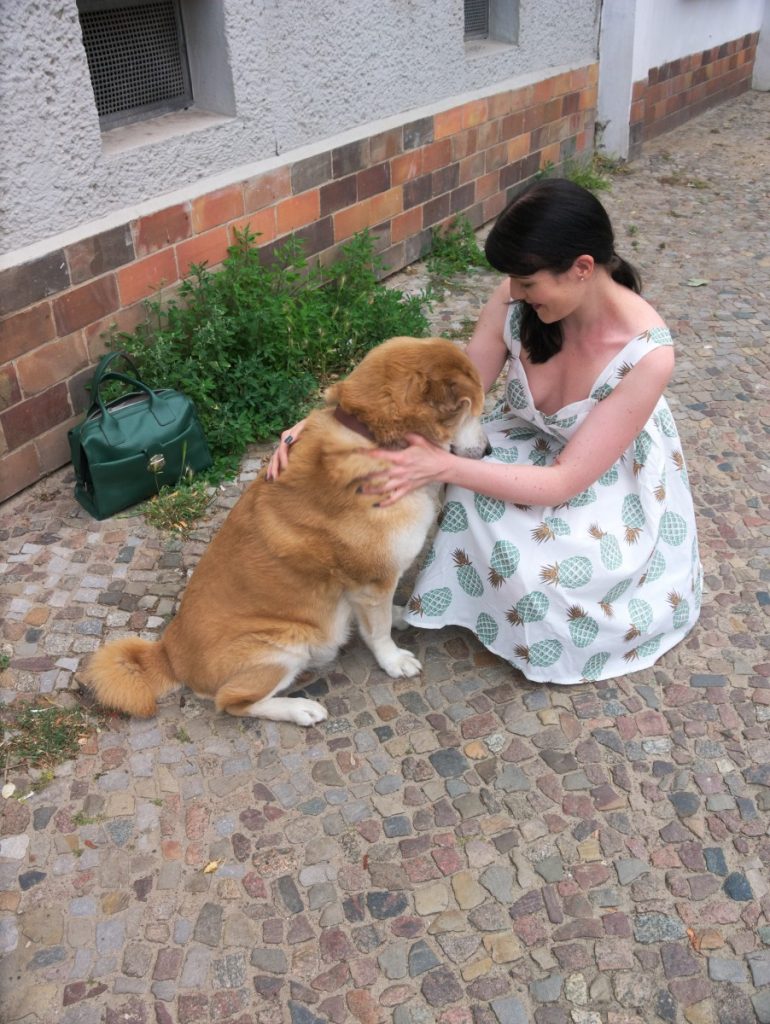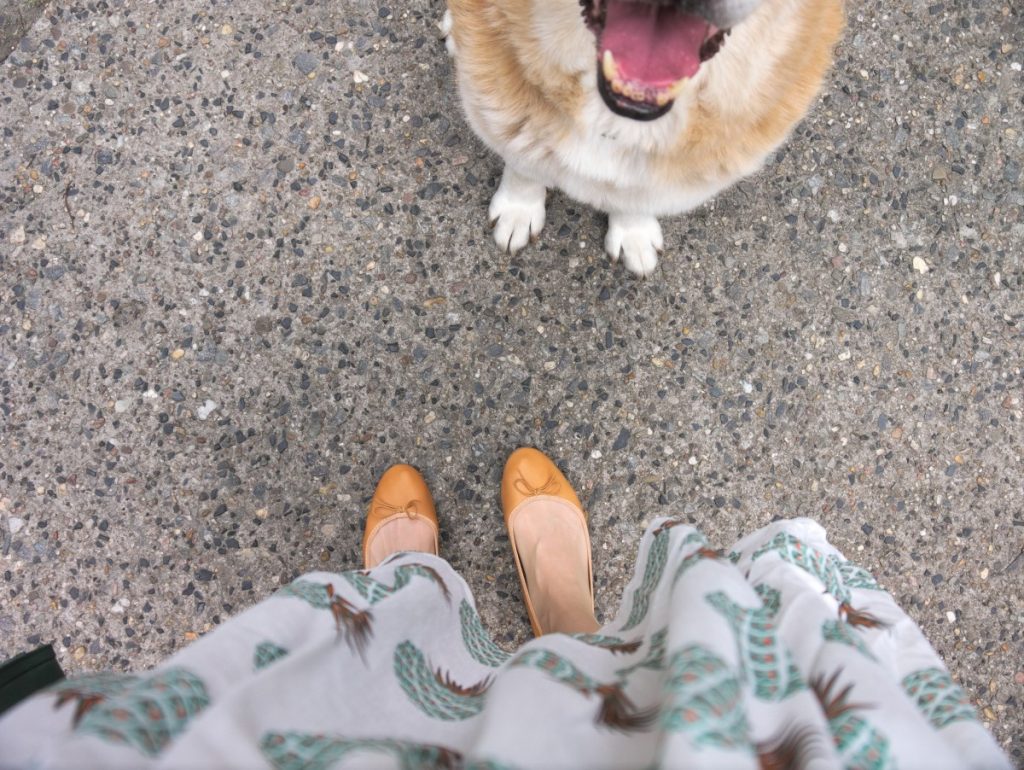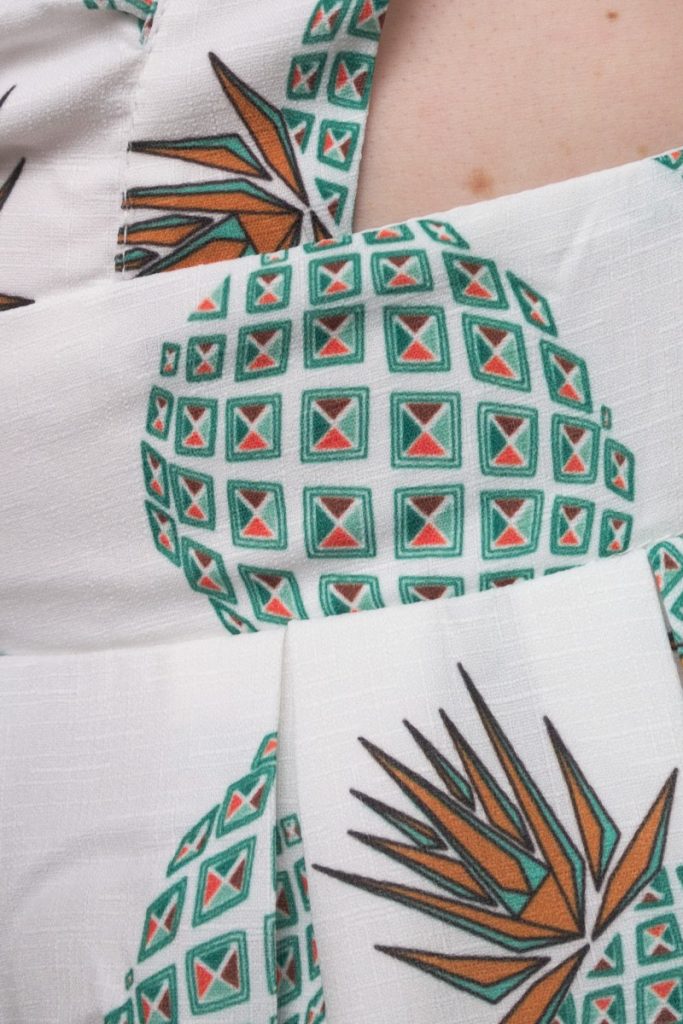 What I especially love about this dress is the clever construction of the back in combination with the sweetheart neckline and the little cut-out at the front. This gives the dress a playful look and the effect is pleasantly cooling on hot days.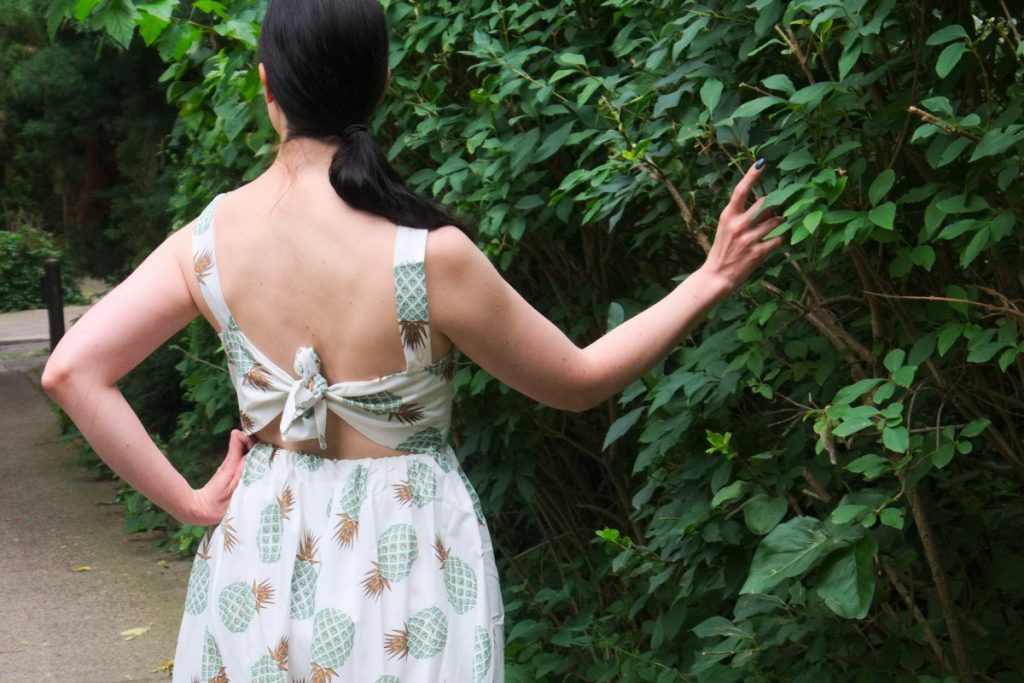 Outfit Details:
Dress* – Rosegal here
Ballerina Flats – H&M
Bag – Jean Louis Scherrer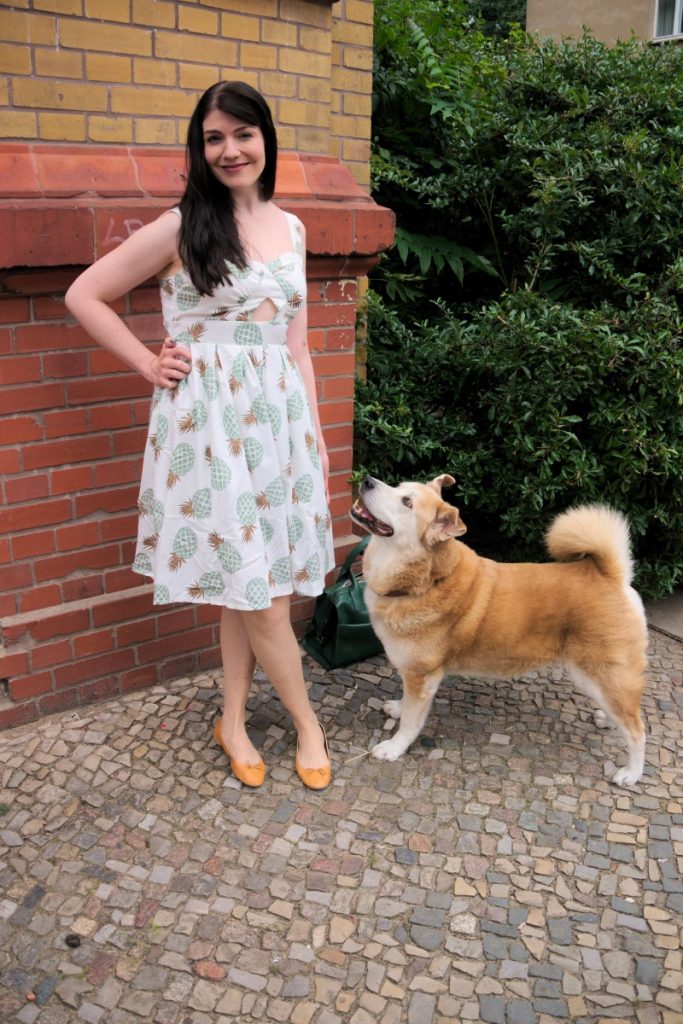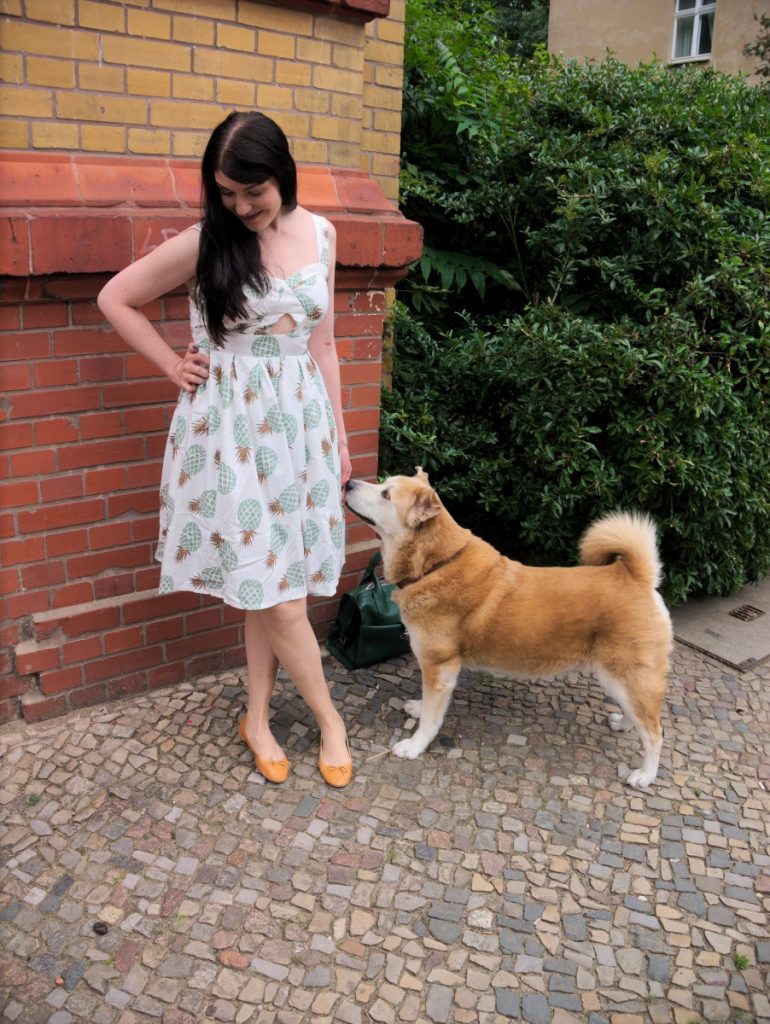 Do you like wearing fruit prints in summer?
* sponsored: I received a commercial sample. Opinions stated are all my own though.