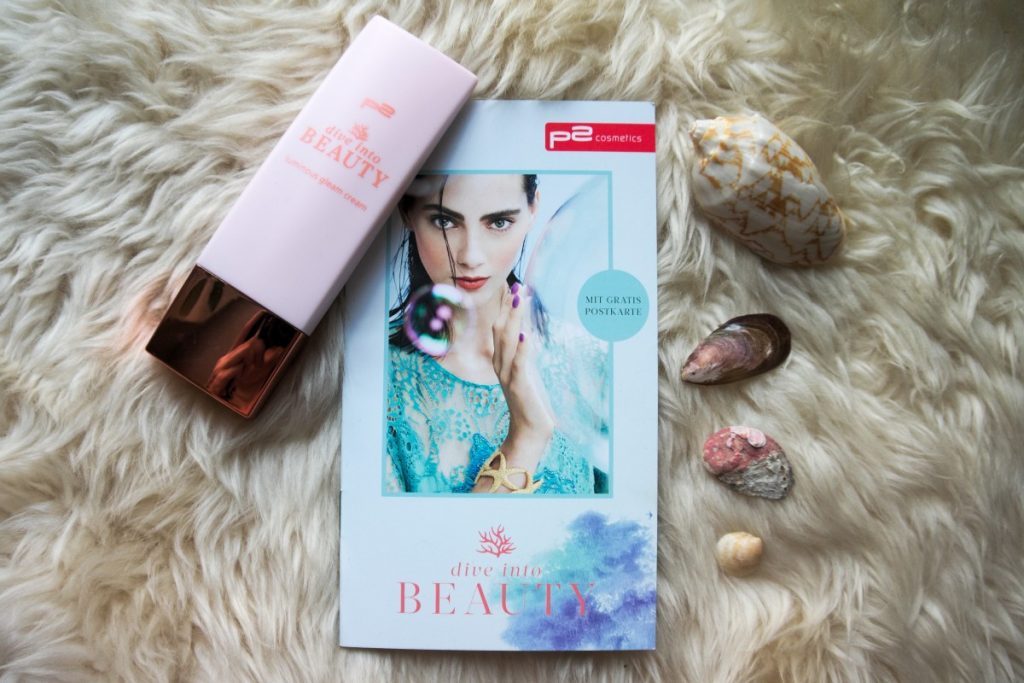 Today I'd like to introduce my latest highlighting product – p2 Dive Into Beauty luminous gleam cream. This is part of a limited edition found at dm drugstores this summer.
Description:
Cream with light-reflecting pigments brightens skin visually, providing suppleness and a fresh, well groomed appearance. The pleasantly light and delicate texture can be applied by itself or under makeup by smoothing it evenly over face and neck. Skin tolerance dermatologically confirmed.
30ml  €3,95
Texture:
It looks like a foundation with a creamy texture but if you look closely you can spot tiny shimmery flecks. It glides on easily and feels very light on the skin.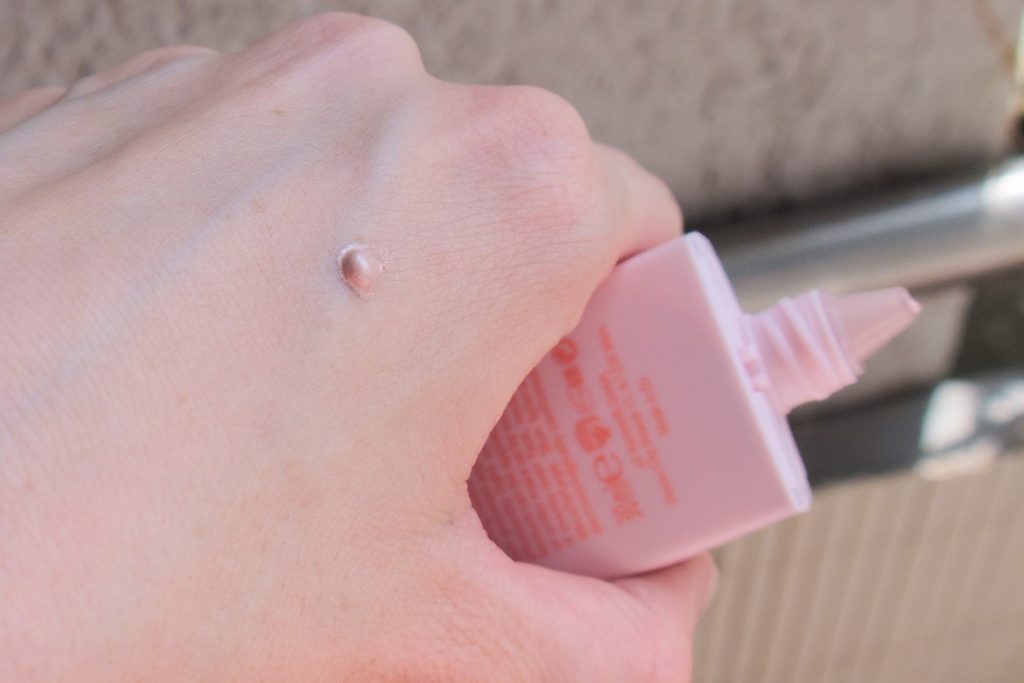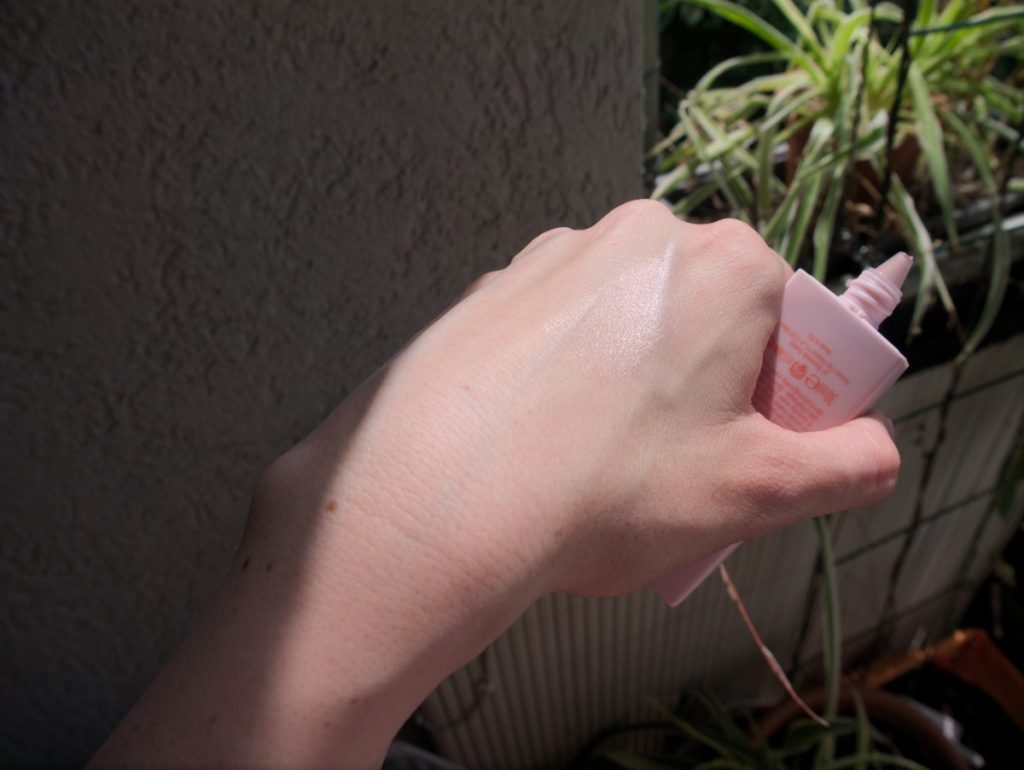 It's by no means a must-have but anyone who likes a subtle shimmer might enjoy this. The product is buildable too. You can't really go wrong with the price of €3,95 and it's completely vegan.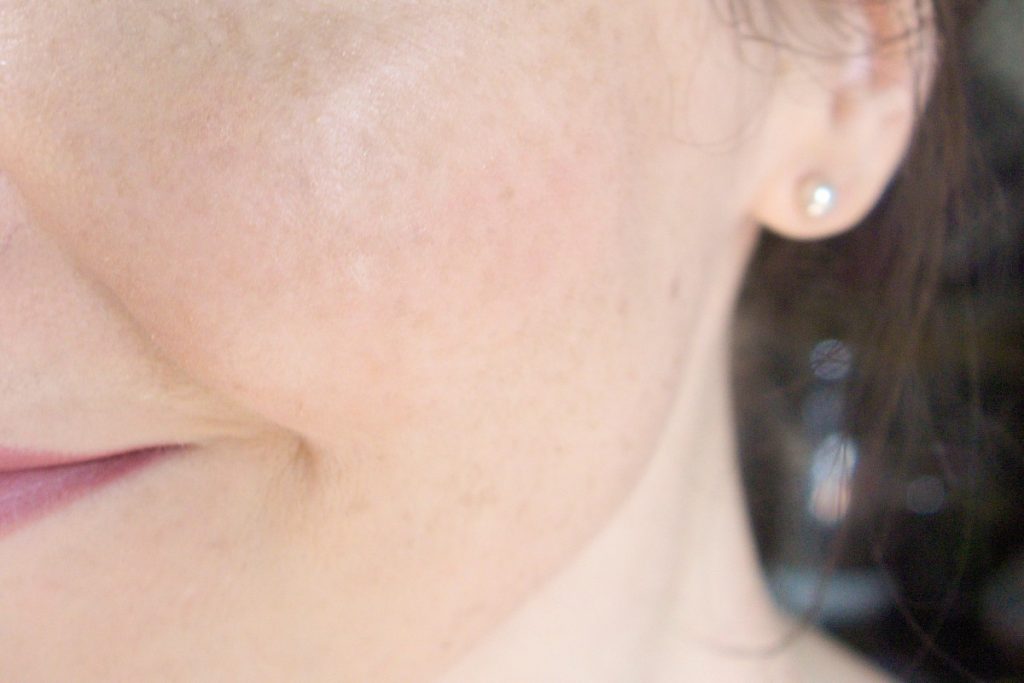 Do you use any highlighting products? What are your favourites?
GERMAN
---
Heute möchte ich Euch eins meiner neuesten dm-Produkte vorstellen: die p2 Dive Into Beauty luminous gleam cream.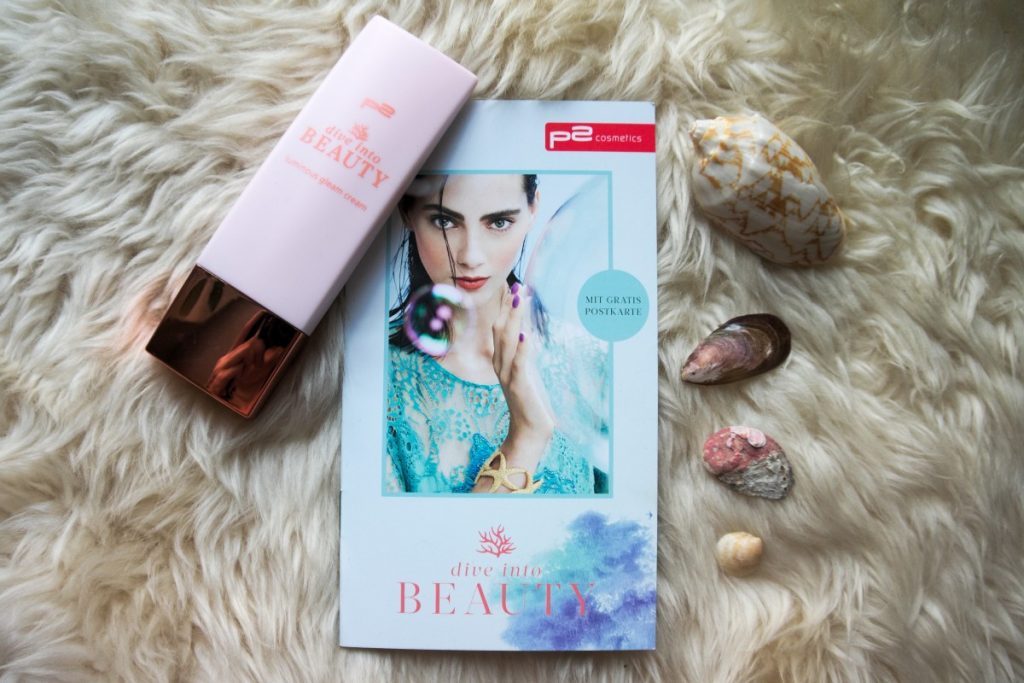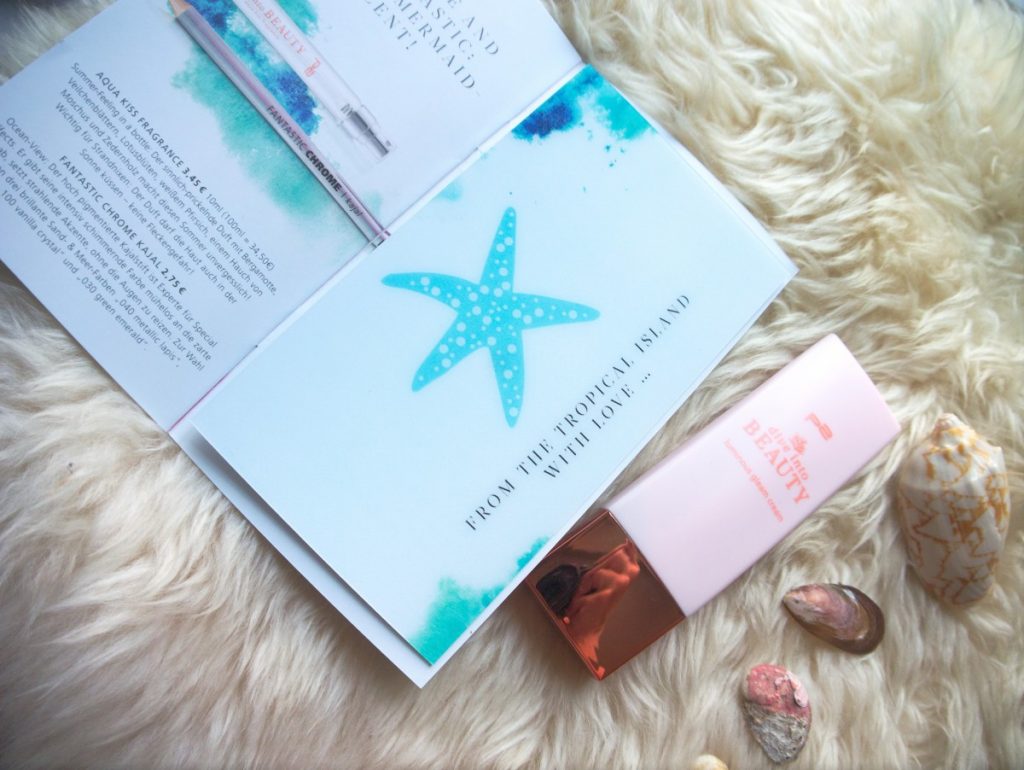 Beschreibung:
Mögt ihr Highlighting Produkte? Welche verwendet ihr besonders gern?