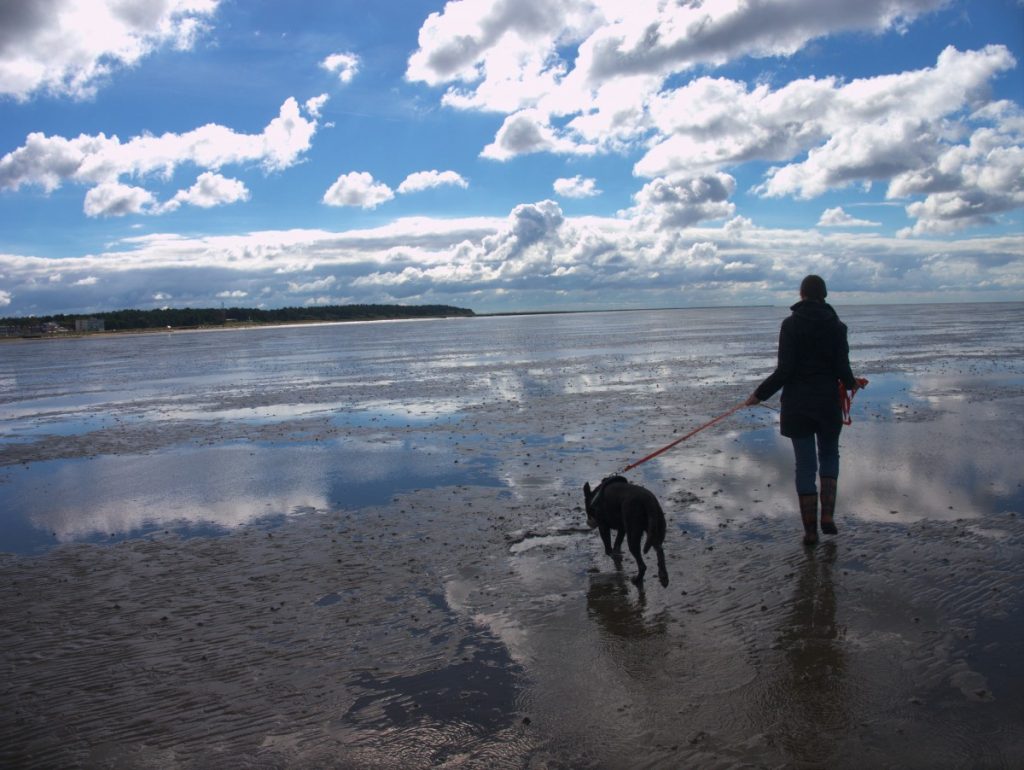 Photos sind etwas sehr Persönliches und wenn man sein Zuhause individuell gestalten möchte, finde ich eigene Photos an den Wänden immernoch eine der schönsten Möglichkeiten.
Es gibt heutzutage wirklich qualitativ hochwertige Services, die es einem ermöglichen, die eigenen Photos in schöne Wandbilder oder Geschenke zu verwandeln wie z.B. bei FotoPremio Reisewelt. Die Gestaltungssoftware kann man dort kostenlos herunterladen und es gibt sogar eine App, mit der man vom Smartphone aus seine Photos bearbeiten kann.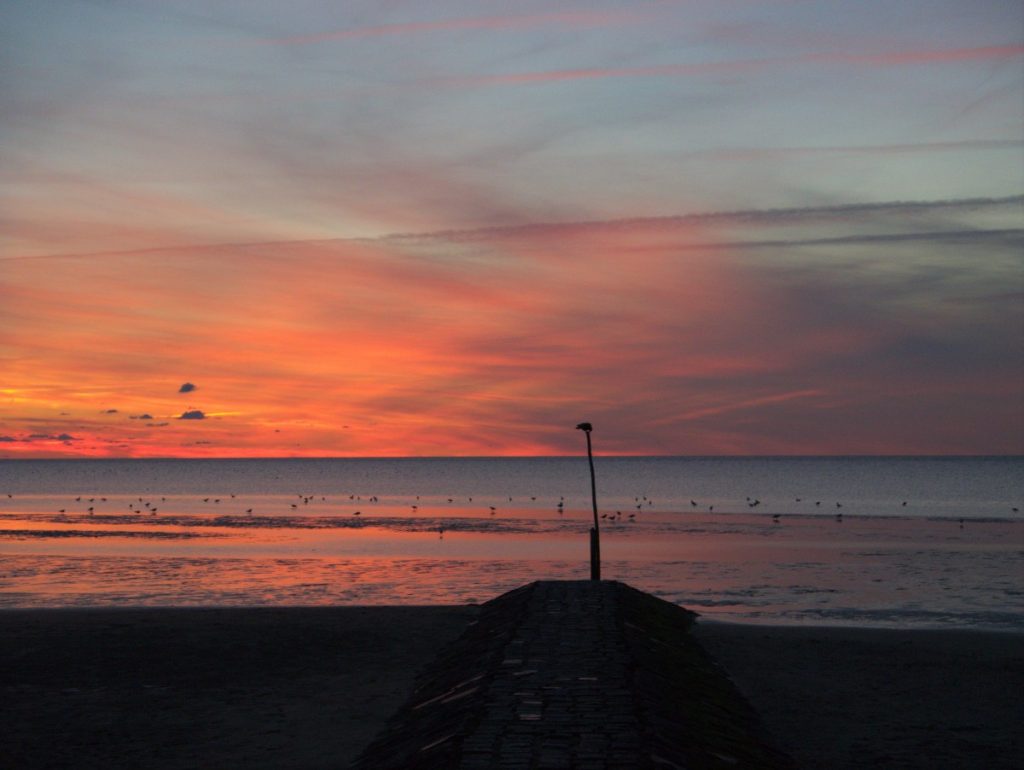 Photos als Geschenk
Auf der Suche nach Geschenken für Freunde und Familie bin ich in letzter Zeit immer wieder auf selbstgestaltete Fotogeschenke gestoßen wie es sie bei FotoPremio gibt. Grade, wenn ein Gutschein oder etwas Gekauftes zu unpersönlich erscheinen, finde ich dies eine tolle und kreative Möglichkeit Erinnerungen mit anderen zu teilen. Aber auch für sich selbst ist so ein auf Canvas gedrucktes Bild beispielsweise ein wunderbares Geschenk.
Erinnerungen Teilen
Ich habe nach dem Tod meines alten Rüden sehr lange getrauert und war damals sehr froh, dass ich noch zu seinen Lebzeiten einige schöne Schnappschüsse von ihm habe vergrößern lassen. Einige meiner Lieblingsbilder habe ich auf Canvas drucken lassen und freue mich immer, wenn ich sie sehe. Wir waren mit ihm an der Nordsee in Cuxhaven und, trotz seines damals schon höheren Alters von fast 12 Jahren, hatte er unglaublich viel Spaß im Watt. Das war wohl sein erstes Mal am Meer. Ich finde, solche Momente lohnt es sich doch festzuhalten.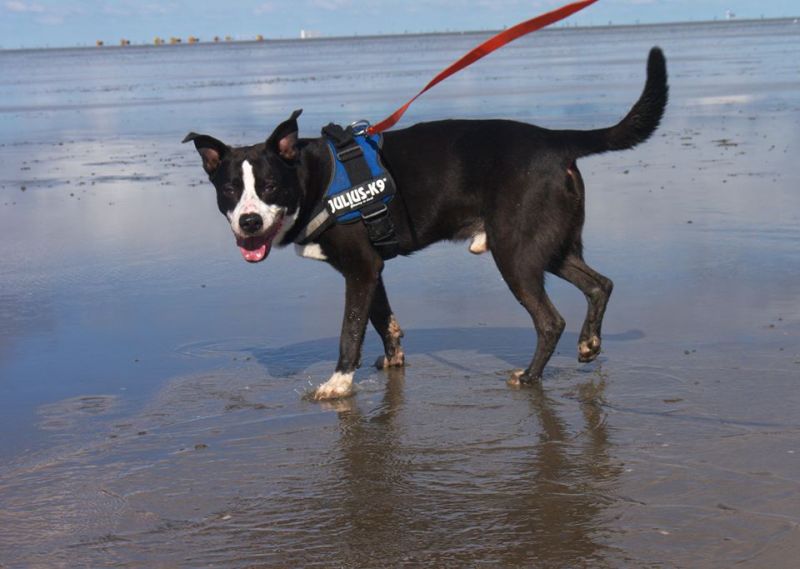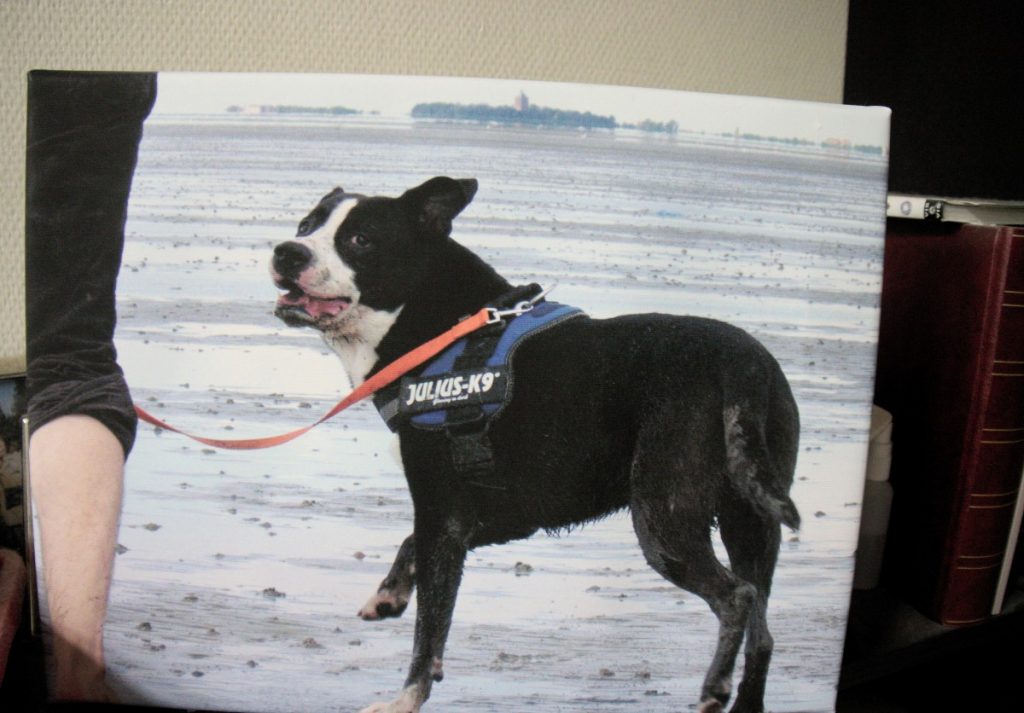 Zum Thema Gestalten mit Photos gefallen mir besonders folgende Ideen:
Fotoleinwände und Vergrößerungen
Fotobücher, z.Bsp. von einer gemeinsamen Reise
bedruckte Canvas-Taschen, wie diese hier
ein Foto als Puzzle, z.Bsp. als Überraschungsgeschenk zum Geburtstag
Das Praktische ist, dass man von zu Hause aus sein Fotoprodukt individuell gestalten kann.  Sowohl Leinwände als auch Fotobücher gibt es in den verschiedensten Formaten und Ausstattungen – man kann seiner Phantasie also wirklich freien Lauf lassen. Ich finde auch gut, dass auf der Webseite viele Details, die man bedenken muss, noch einmal genau erklärt werden.
Habt ihr auch selbstgeschossene Photos an den Wänden? Mögt ihr Photo-Geschenke?
---
ENGLISH
When looking for birthday presents for family members or close friends I have always been a great fan of foto gifts. On websites like FotoPremio Reisewelt you have the opportunity of creating personalized gifts with your own photos.
I think this is a great way to share memories with others and it's more personal than just gifting a voucher or sweets (the usual options).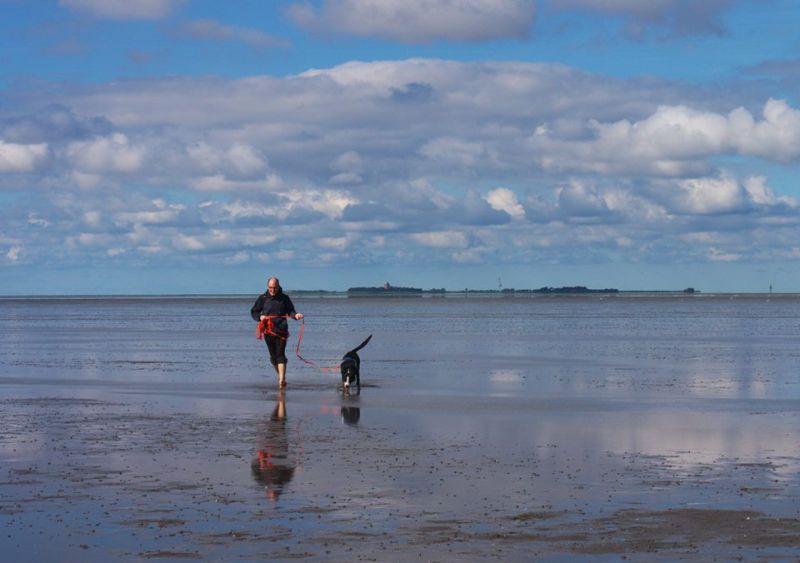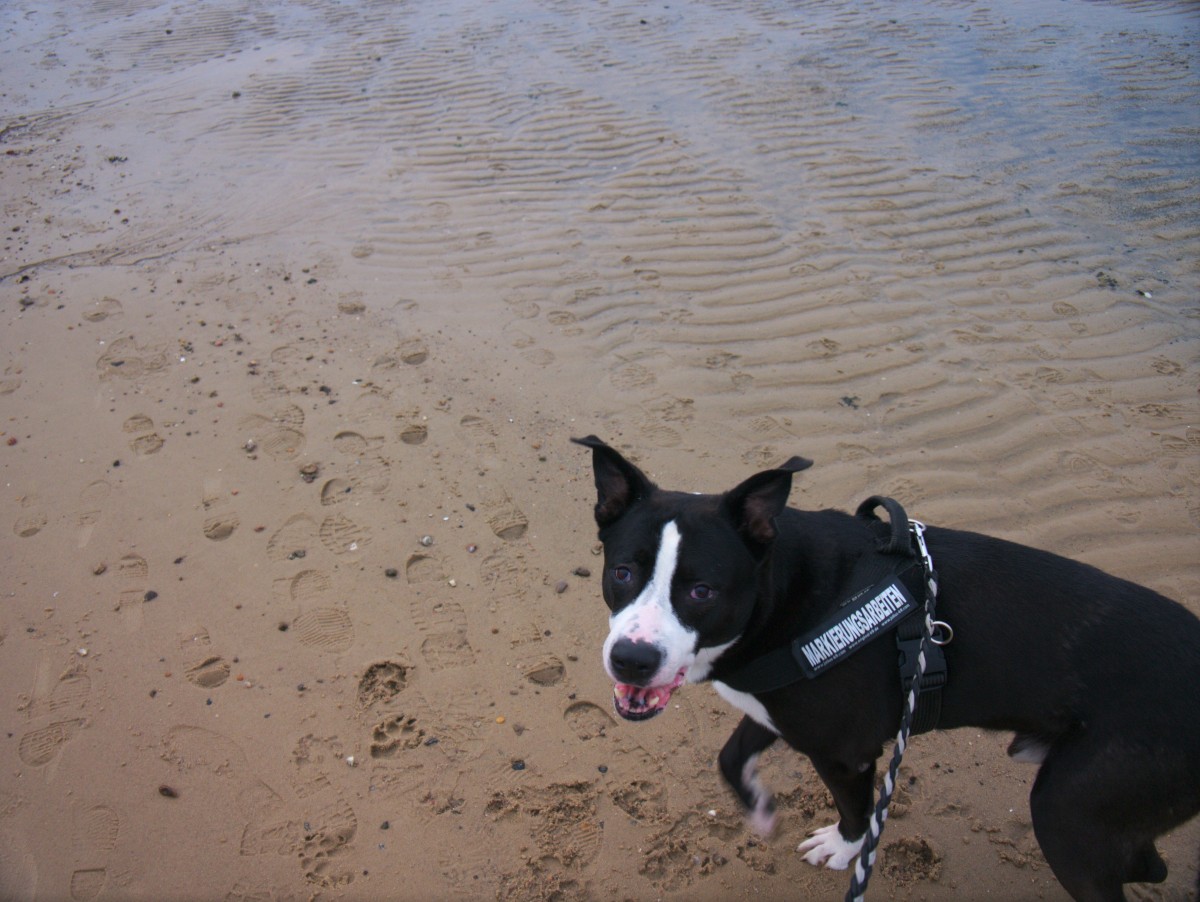 Moments of Happiness
As a personal way of decorating your home, your own photos or prints on canvas are always a great option. It's not only more meaningful than just hanging your walls with store-bought pictures. I also think this is a lovely way of sharing memories with others or just yourself.
When my beloved black and white boy Schimmi died a few years ago, I was devastated. Grieving took a long time but one of the things that has helped me a lot was being able to look at all the photos I had of him. I had some of my favourites printed on canvas and I now smile everytime I look at them. We had taken him on a holiday to the German North Sea Coast. That must have been his first time at the sea and he enjoyed himself immensely. The Wadden Sea, a very shallow area of tidal flats,  is a vast playground where you can run, dig and breathe in all these fishy smells that were totally new and exciting. He was almost 12 years old at the time but he had all the energy of a young dog. I just love remembering him that way.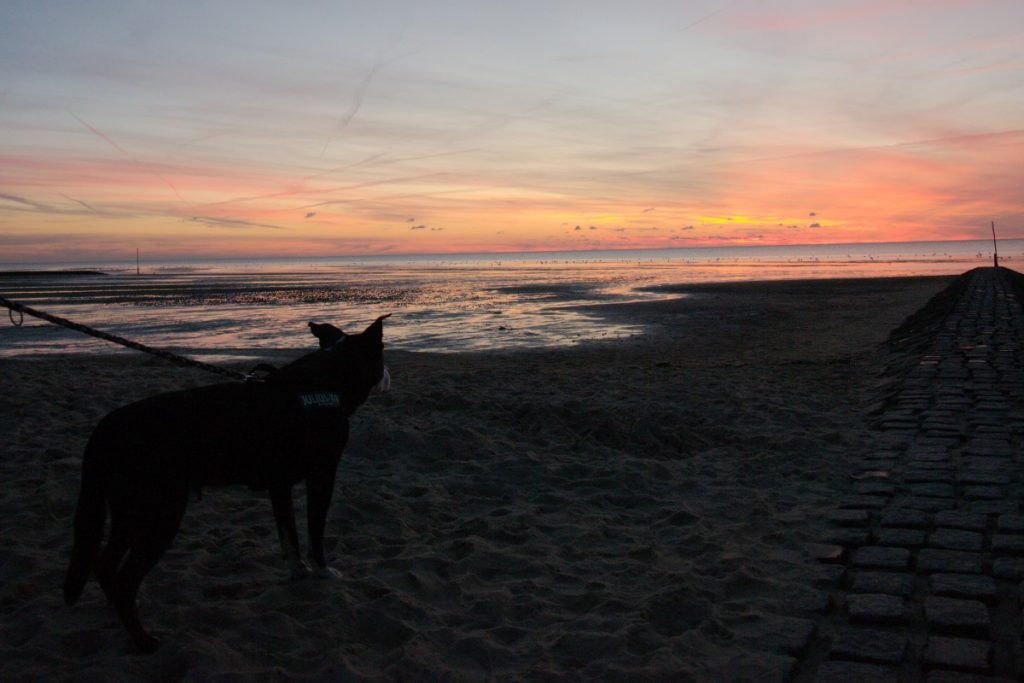 Do you have photo prints on your walls? What do you think of personalized photo gifts?
---