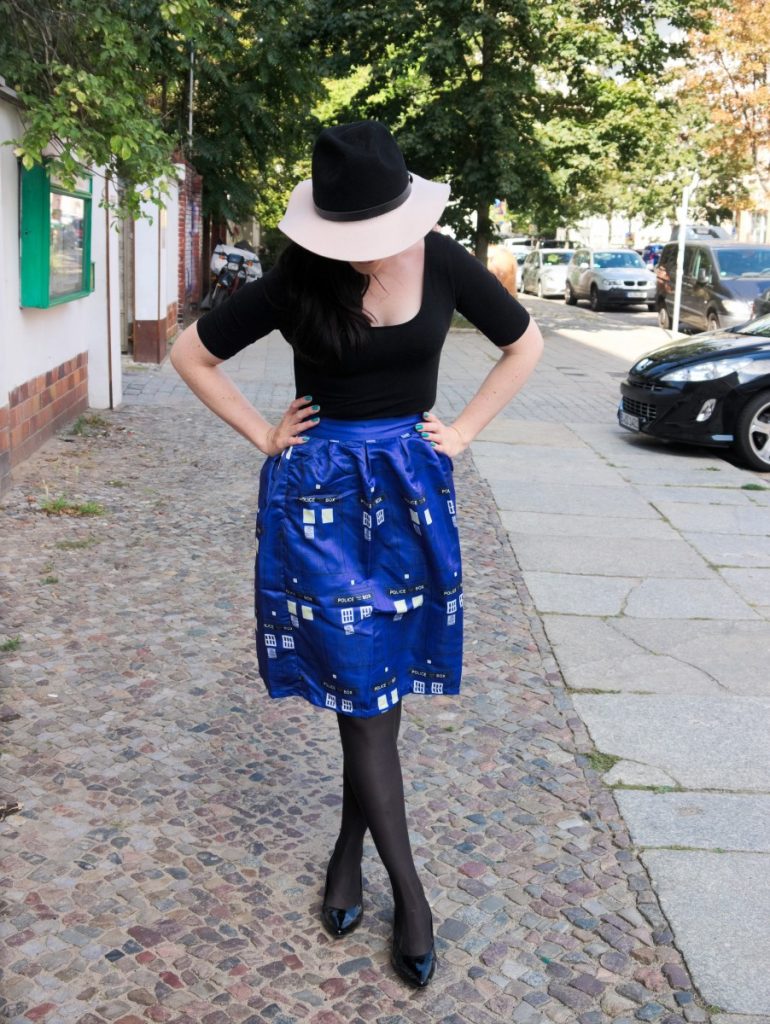 I finally have a new outfit post for you today! When I saw this cobalt blue skirt at FashionMia I knew I needed it. Anyone watching the TV series Doctor Who will know why.
The show has been around for quite some time. It was relaunched in 2005 and I have been watching it ever since. It follows the adventures of a humanoid alien who travels in his space ship, the TARDIS, to different places in time. The TARDIS is not only an inanimate object though but in fact a sentient being which has a mind of its own. Due to a malfunction she got stuck in camouflage mode and that's why she looks like a vintage British Police Box :)
It's a children's show really but it is very watchable even when you're an adult. Plus, many of the characters and creatures have become part of pop culture.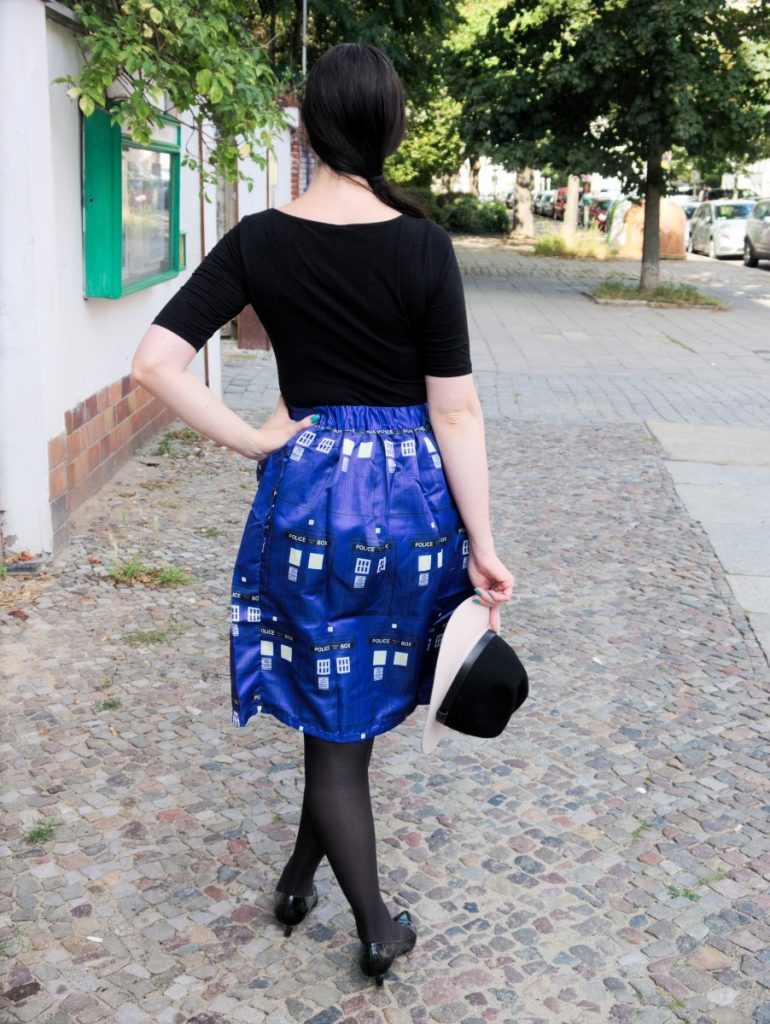 TARDIS print skirt
I picked this skirt in the course of my recent collaboration with FashionMia. You may remember the wishlist here which I posted earlier this summer. This skirt is made of synthetic material which has a nice satiny sheen to it. It has a semi-elasticated high waist and a nice A-line cut.
Taking my height into account I ordered a size M which turned out to be perfect. Needless to say, I love the bright blue colour and I think I will be getting a lot of wear out of this.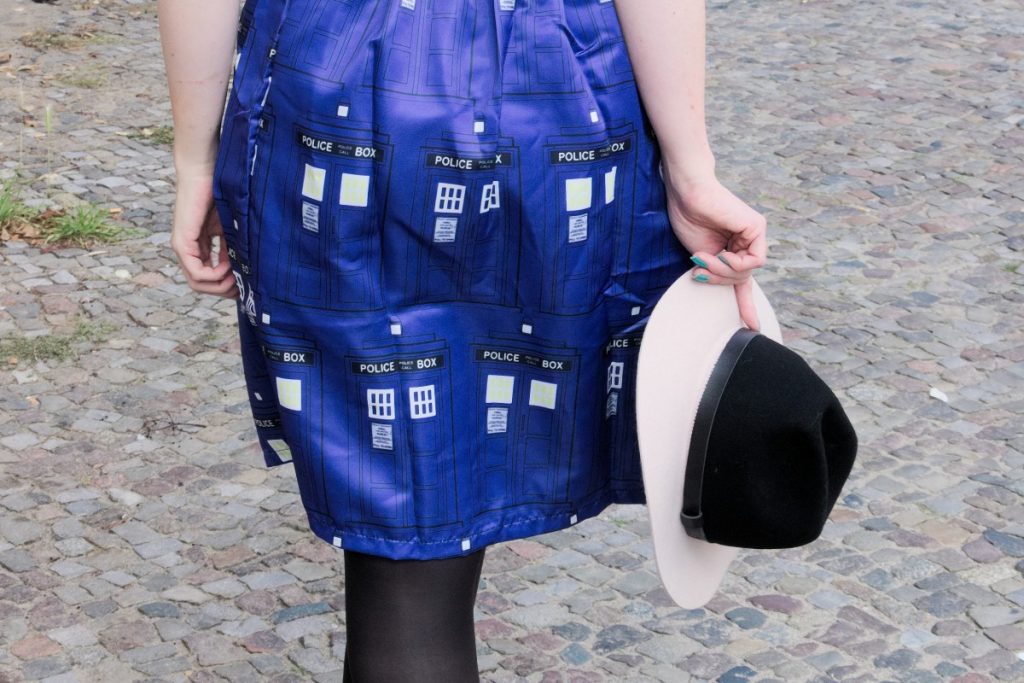 Outfit Details:
Skirt – FashionMia here
Shirt – H&M
Fedora – H&M similar
Pumps – Clarks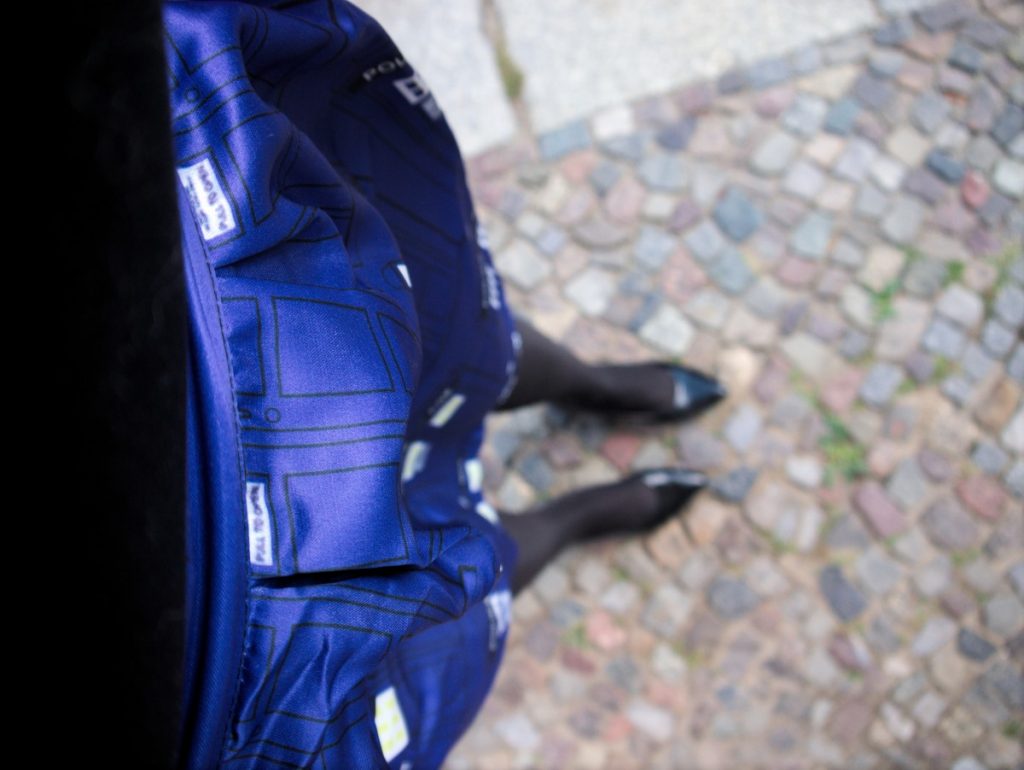 Beauty:
Eyes – MAC Pigment in Blue Brown here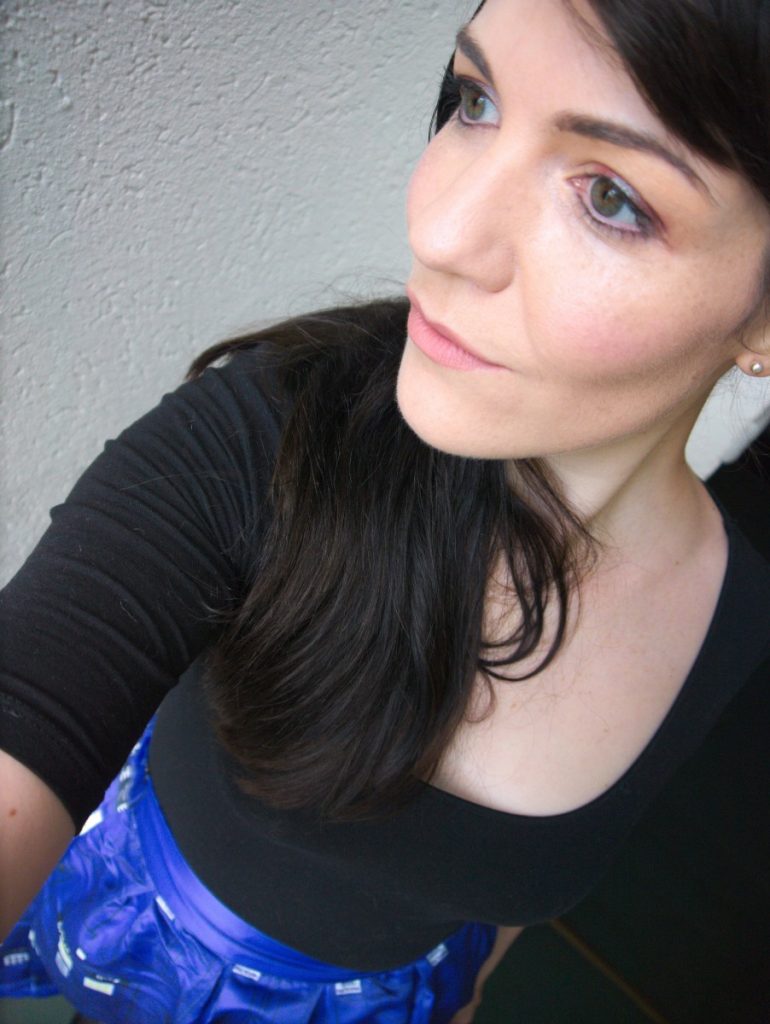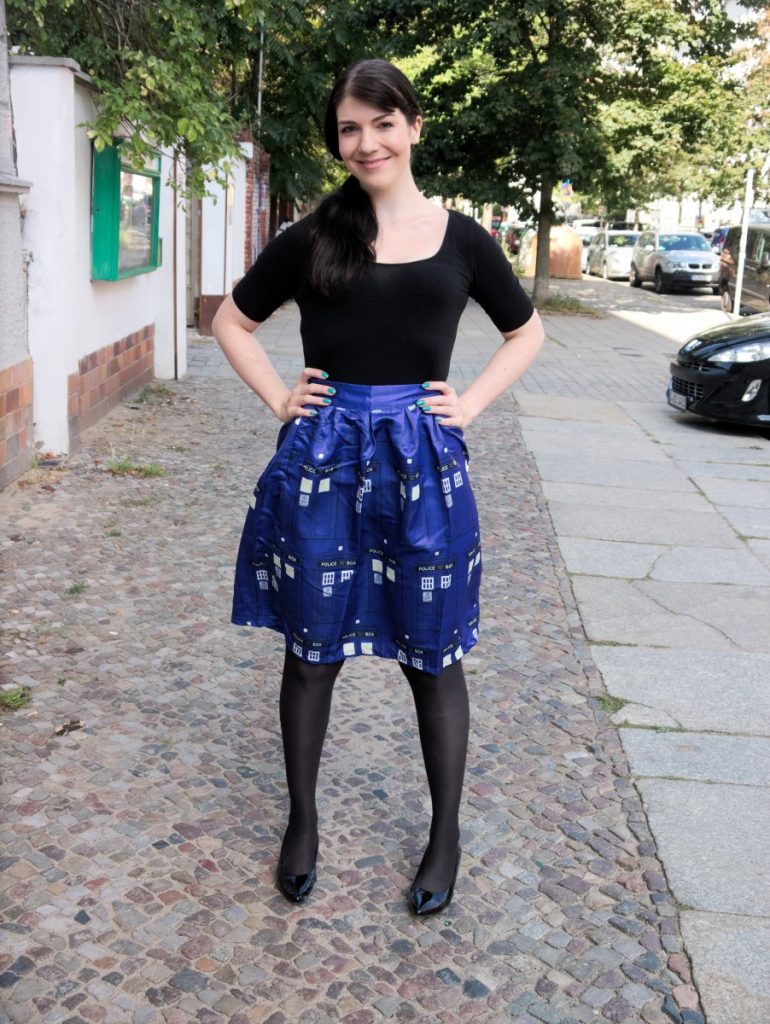 Have you watched Doctor Who? Which of the companions was your favourite?
---
GERMAN
Heute gibt es endlich wieder einen Outfit Post für euch. Ich stecke grade mitten in den Urlaubsvorbereitungen und werde euch in den nächsten Tagen auch noch mehr über das Reiseziel erzählen. Aber nun zum heutigen Outfit…
Kennt ihr die Serie Doctor Who? Es handelt sich um eine britische Fernsehserie, die es schon sehr lange gibt. Die Originalserie lief von 1963 bis 1989. Im Jahr 2005 gab es dann eine Neuauflage und seitdem schaue ich sie regelmäßig.
Eigentlich war die Serie für Kinder bestimmt, aber sie ist auch für Erwachsene recht amüsant und durchaus guckbar. Sie dreht sich um die Abenteuer eines humanoiden Aliens, der in seinem Raumschiff, der TARDIS, Zeitreisen zu den verschiedensten Orten unternimmt. Die TARDIS ist aber nicht nur ein Schiff sondern auch eine eigene Persönlichkeit mit Bewußtsein.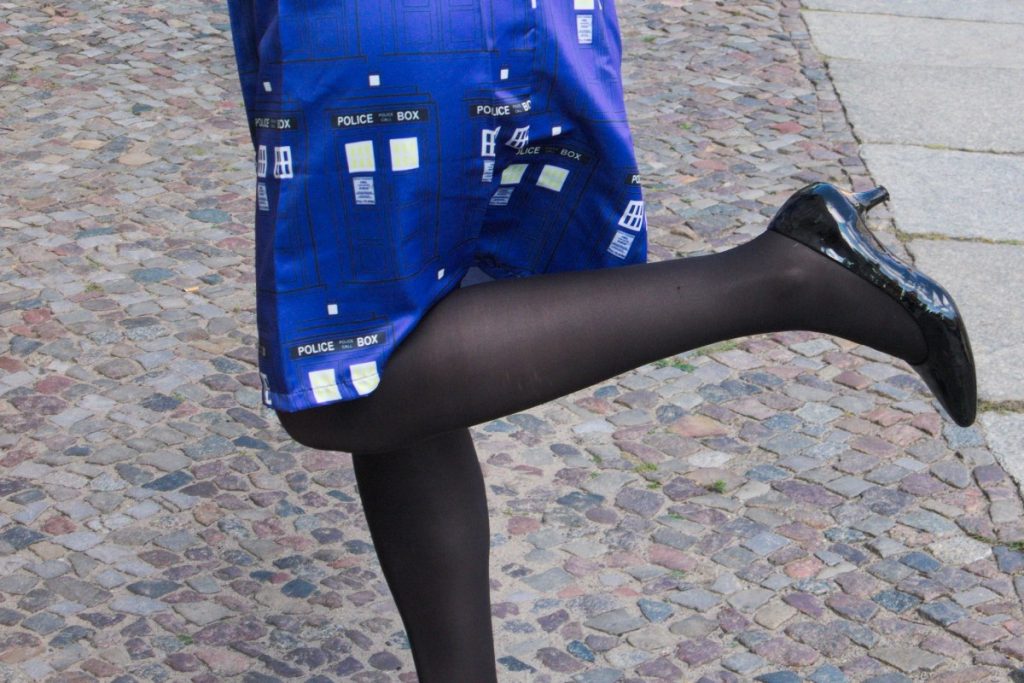 TARDIS Print Rock
Als ich da diesen Rock bei FashionMia entdeckt habe, wusste ich, dass er in meinen Korb wandern würde. Im Zuge der Kooperation hatte ich im Sommer bereits diese Wishlist veröffentlicht. Obwohl der TARDIS Rock komplett aus Synthetik ist, gefällt mir die Qualität recht gut. Der hohe Bund ist teilelastisch, lässt sich also praktisch überziehen. In weiser Voraussicht habe ich mich bei der Bestellung für eine Größe M entschieden und lag damit auch komplett richtig. Größe S, die ich normalerweise trage, wäre mir wohl zu eng gewesen, da der Bund recht schmal ist. Ich mag vor allem die leuchtend blaue Farbe und den klassischen A-Linien Schnitt dieses Rocks.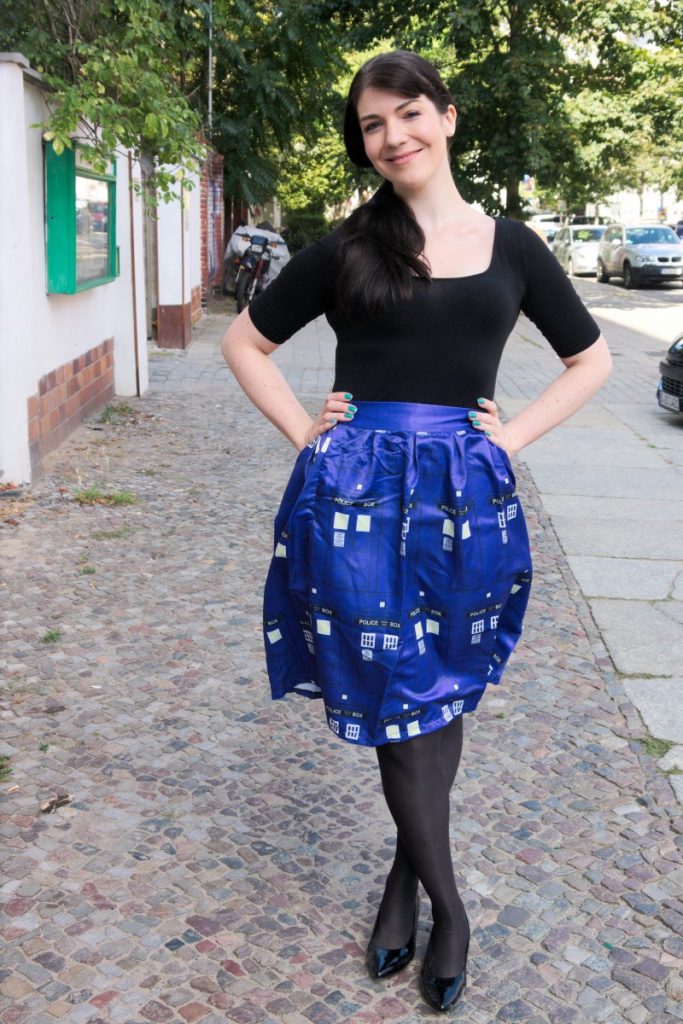 Als Lidschatten habe ich mich zu diesem Outfit für ein Pigment von MAC in Blue Brown entschieden. Ich finde, der bläuliche, leicht metallische Schimmer passt ziemlich gut zu der Farbe des Rocks. Ich wünsche euch ein fantastisches Wochenende!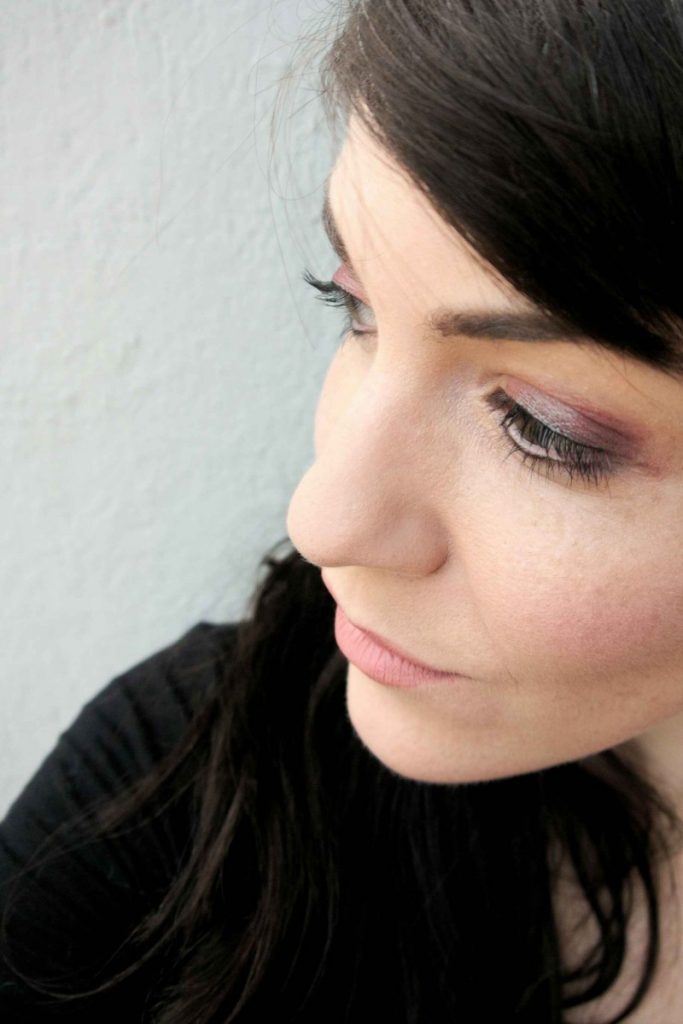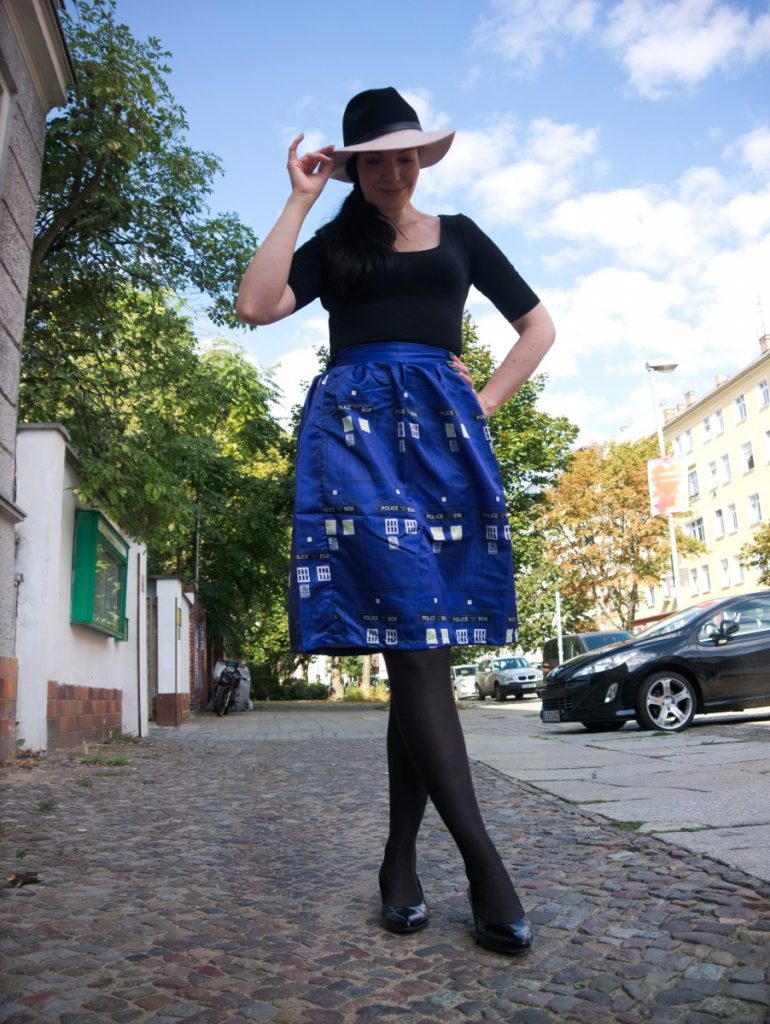 Wie gefällt euch der Rock? Kennt ihr die Serie Doctor Who?