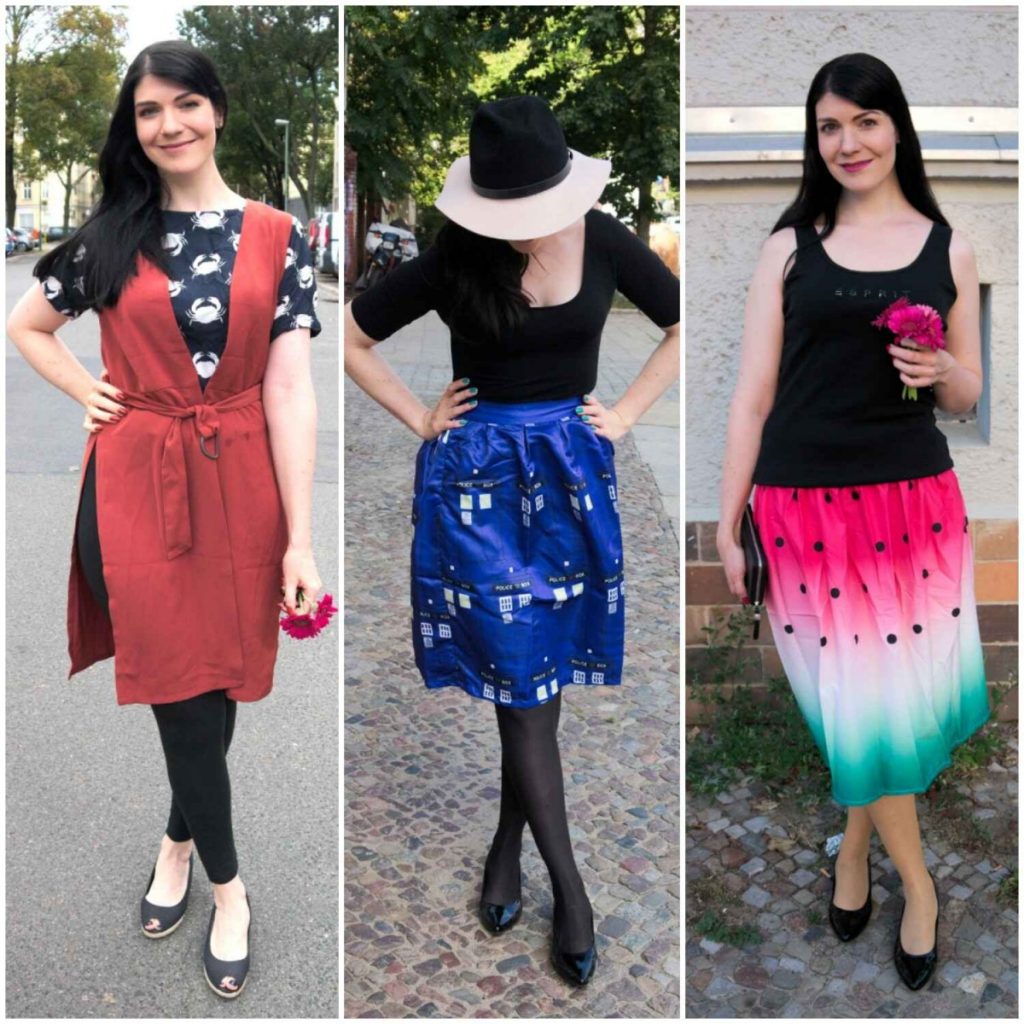 You will have noticed that last week was rather quiet around here which is why I still need to share my outfit recap for October with you.  It turns out that transitioning back into everyday worklife after a three week holiday was more difficult than I had anticipated!
I have been back at work since Monday and every night saw me completely exhausted and just ready for bed – nothing else.
I guess some of this is my version of post-holiday blues as I really miss the wonderful tropical climate we had in Malaysia and having the sea near me every day. The other thing is that work at the office has been far from satisfactory lately and it has become increasingly difficult throughout the year. I really enjoy working with some of the people on my team which is what keeps me from handing in my resignation but I guess I will have to carefully weigh my options for the future. You see, although my office is really close to our apartment – just 10 min by bike, which is great – I get home after an 8h day and feel completely dead to the world! And that level of exhaustion is neither warranted by my position nor the workload I have every day. If my body keeps reacting this way then the pay-off just may not be worth it and I might need to look for a different place to work!
Just to let you know what's going on in my life so that a slightly erratic posting schedule will not come astoo much of a surprise. I will try to get back on track of course but my overall health needs to come first right now!
Have you ever been in a similar position? Have you had difficult decisions to make about your workplace?
---
Anyway, on to last month's outfits…due to my holiday I only had a few outfits to show you. All of them were pretty colourful though largely due to the fact that I got these cute statement skirts from FashionMia.
So, what do you think of last month's outfits?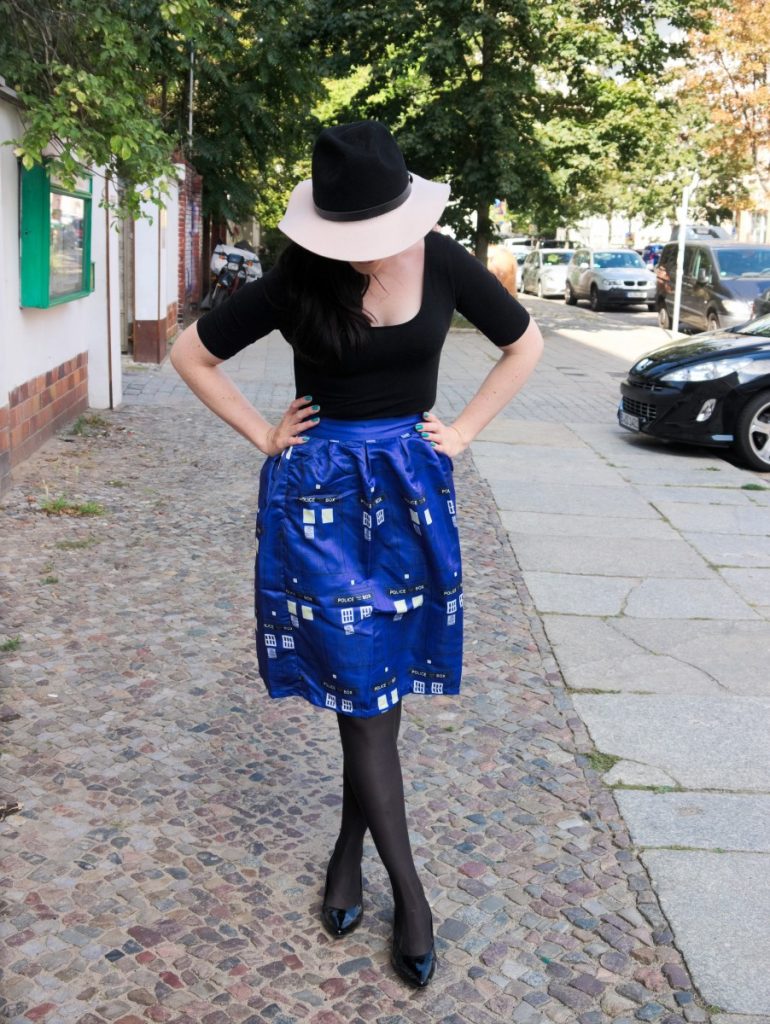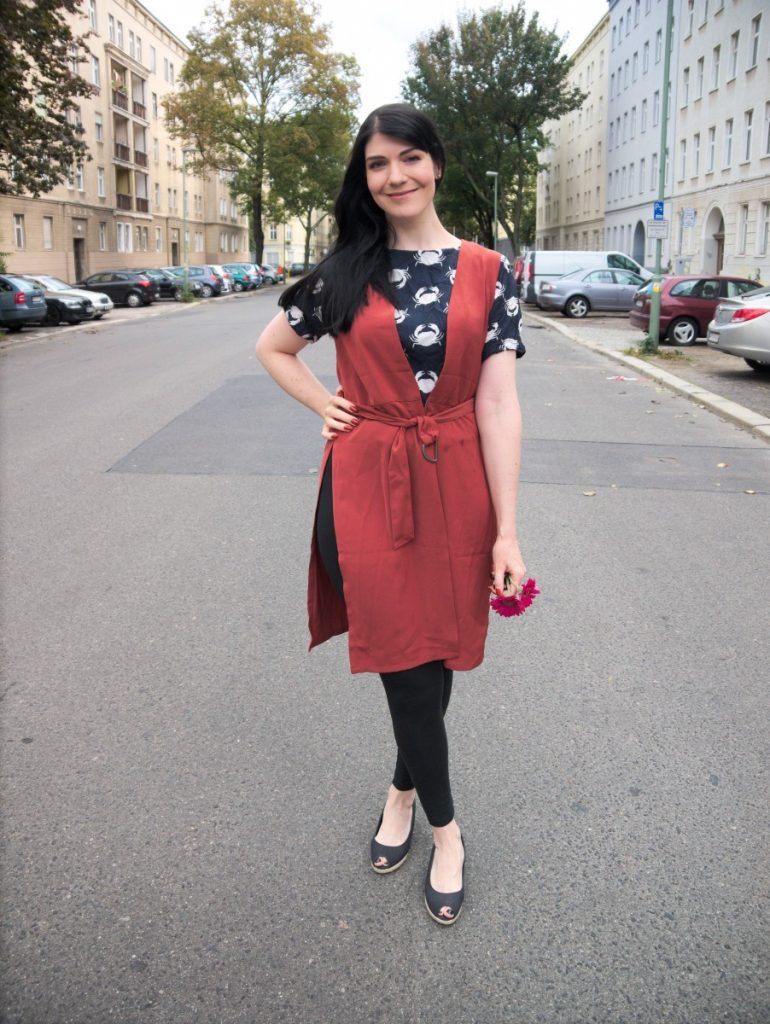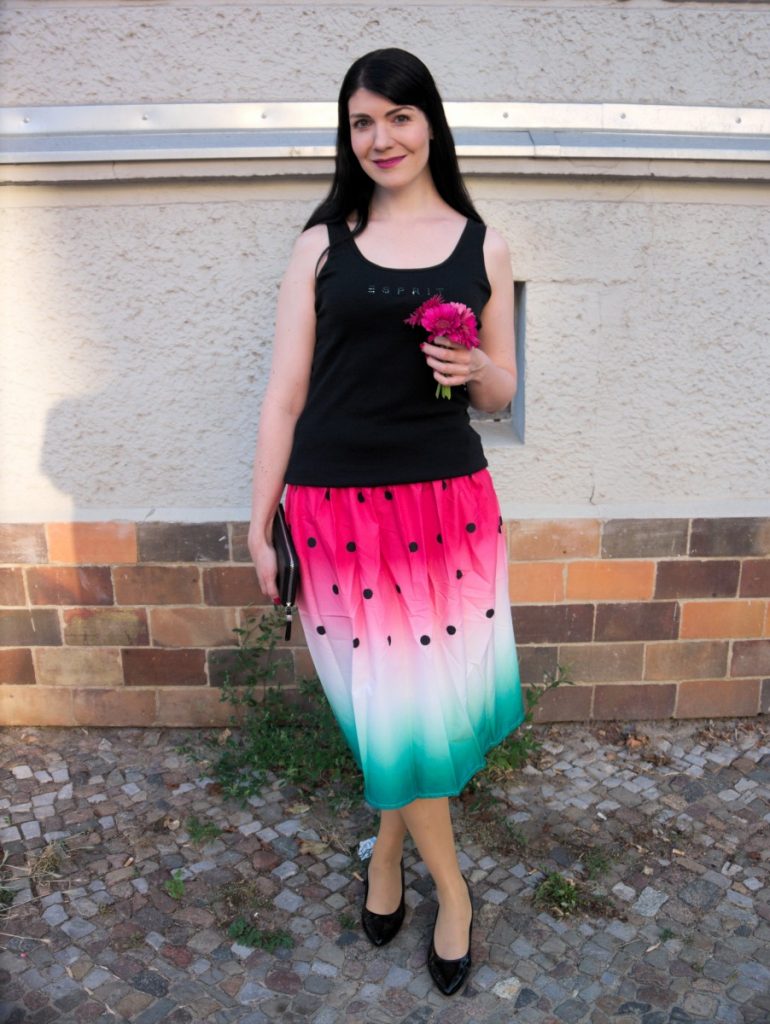 To revisit last month's looks: the TARDIS skirt here, crab print top and longline vest here, watermelon skirt here
---