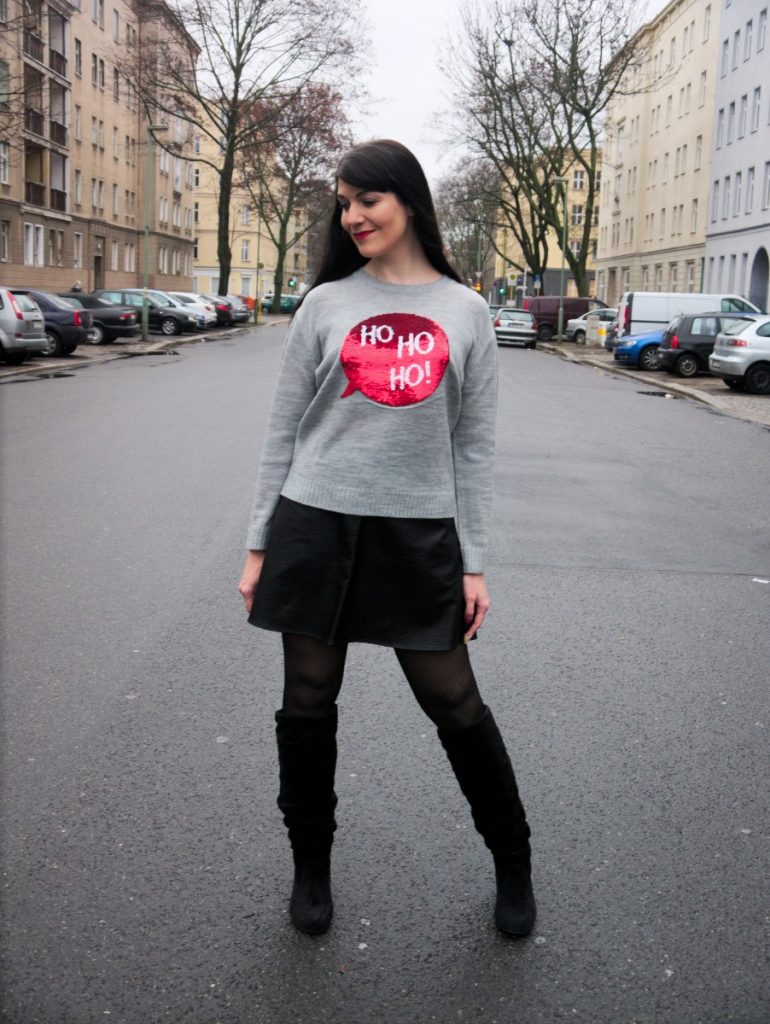 Christmas is in two days' time so I decided to treat you to a fun seasonal look today. For what else spells out 'holiday season' like the Jolly Christmas Jumper?
I picked out a mottled grey jumper from H&M with a fun twist: the sequins are actually reversible. If you swipe your hand over them you can change up the entire 'message' of your sweater. Stroke sequins upwards to show one motif and downwards to show another. I think that's quite a fun take on this holiday staple. At €9,99 this sweater doesn't break your bank either. And it adds a bit of cheer to a grey day in the city.
I think sweaters like these go particularly well with a bottom that adds a different texture to the look such as leather or, in this case, faux leather. The skirt is from the current H&M collection as well and works great as a basic.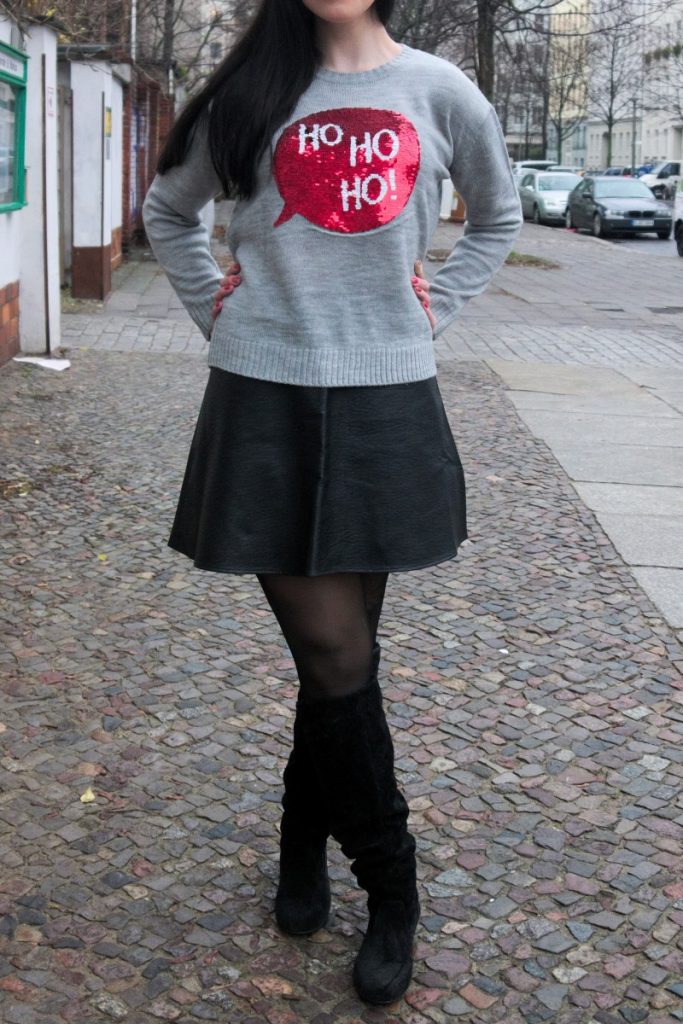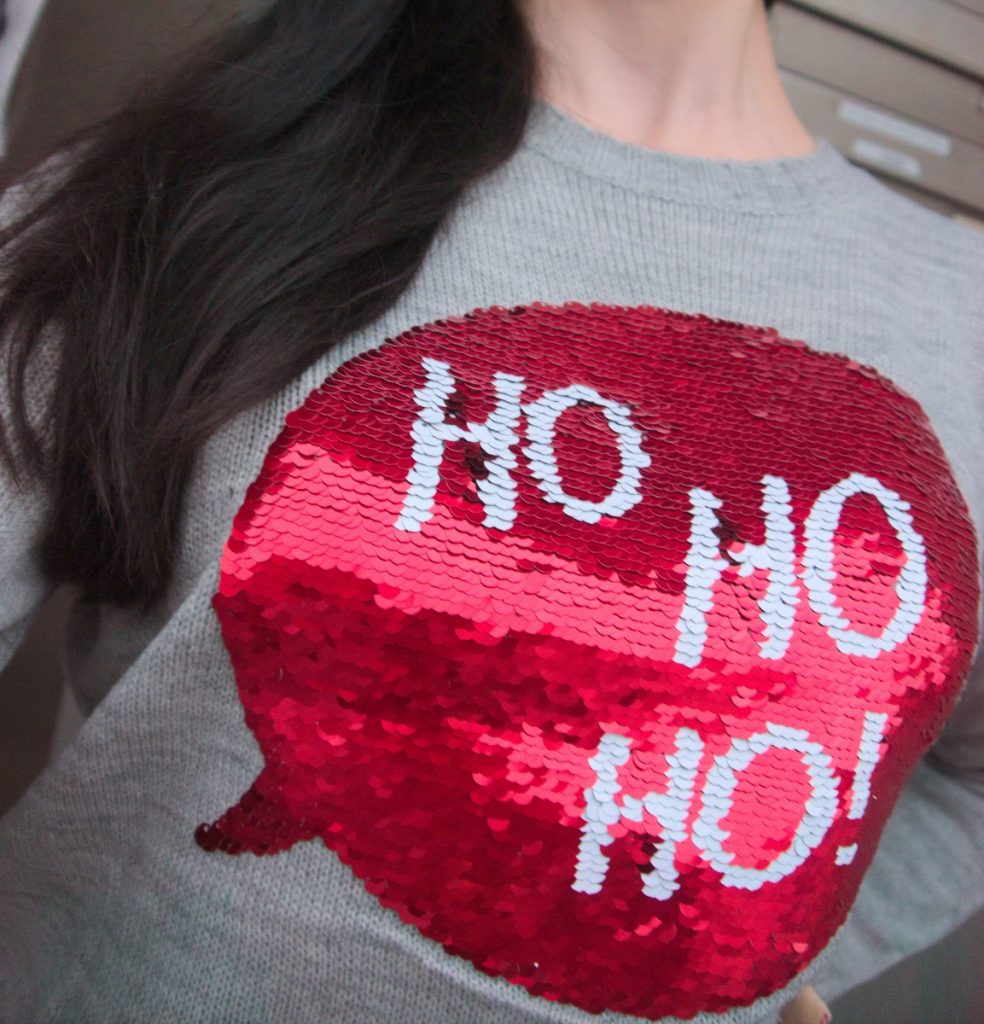 Outfit Details:
Jumper – H&M here
Skirt – H&M similar
Boots – Even & Odd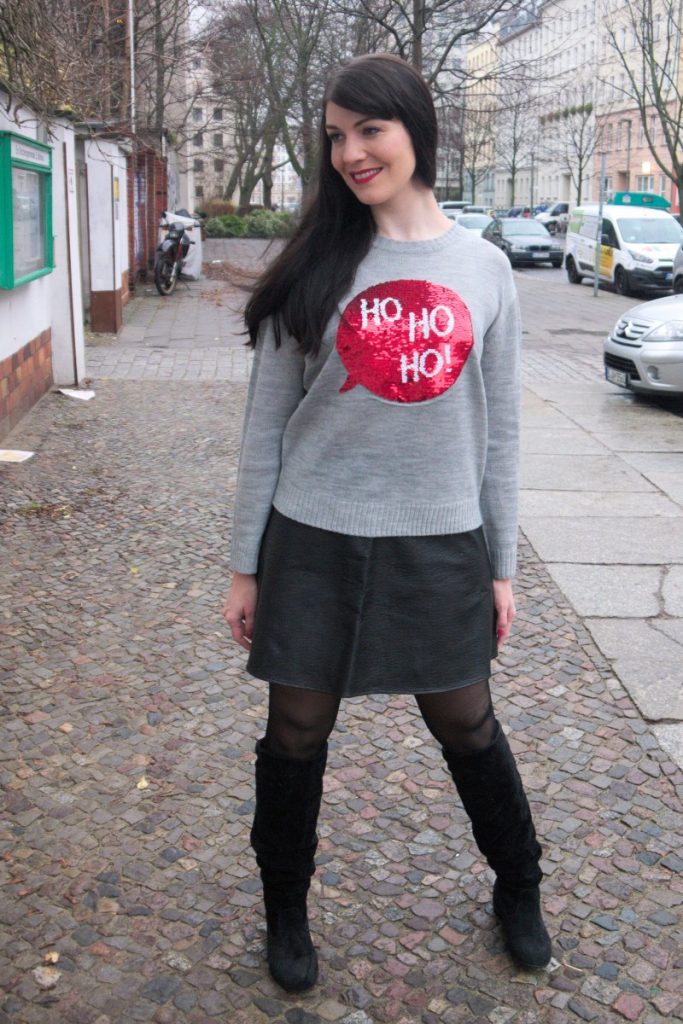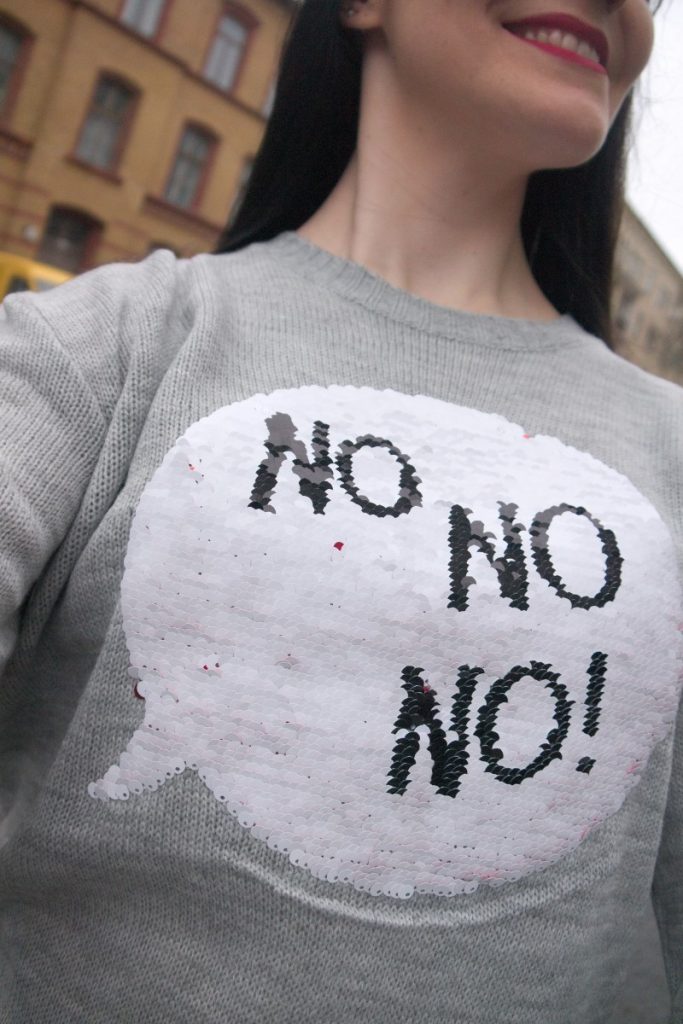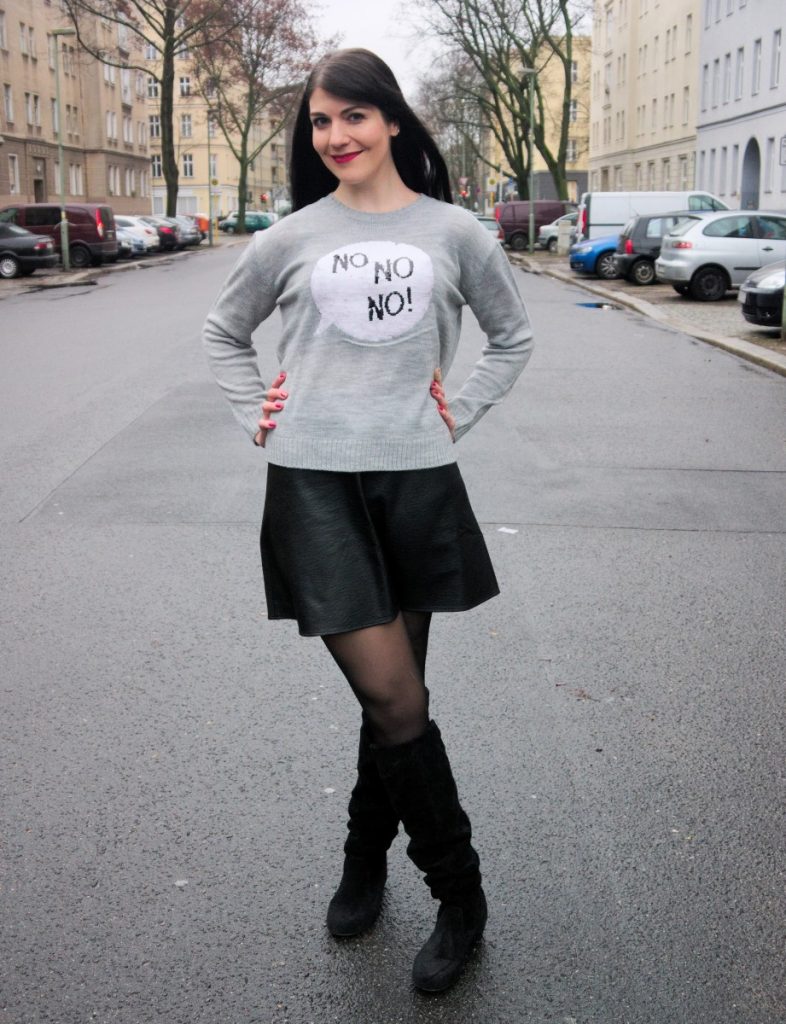 ---
Do you go in for fun holiday sweaters? Or not your style?