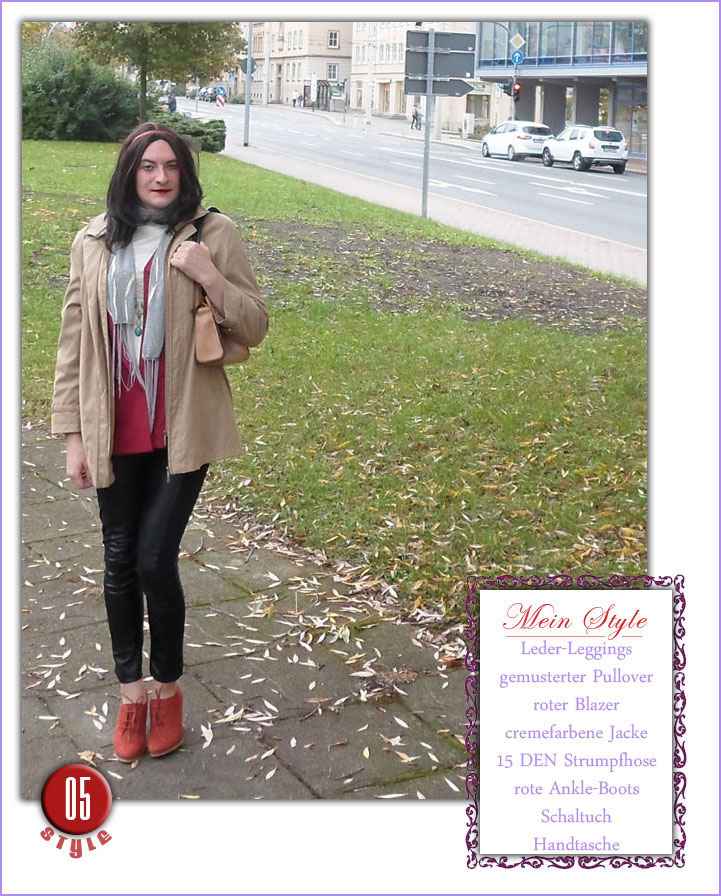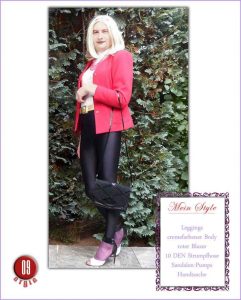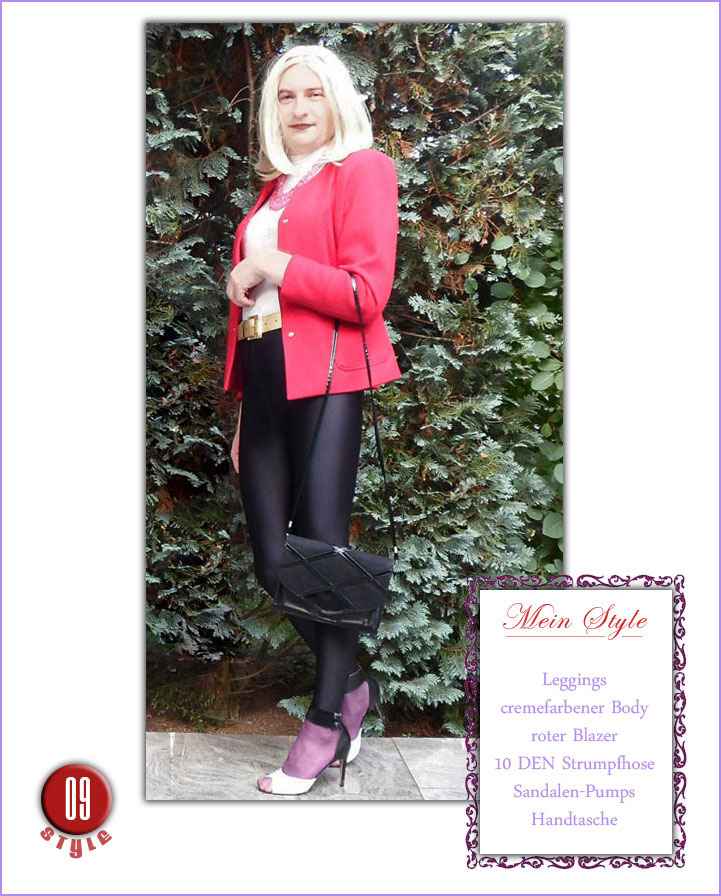 Today I have a very special guest here on the blog: Jennifer from feminin und modisch. She is a dear blogger friend whom you may remember from our last project.
This time, we decided to give you a little overview of our outdoor outfits. In a few weeks I will be showcasing a small selection of my outdoor looks on Jennifer's blog. Jennifer has also written a short text below. I apologize that it's only in German (I would have translated but Christmas preparations and such leave me a bit wanting for time right now). Hope you enjoy her outdoor styles and make sure to have a look at her blog!
---
GERMAN
Heute habe ich wieder einen besonderen Gast bei mir auf dem Blog: die liebe Jennifer von feminin und modisch. Ihr habt sie vielleicht schon bei unserem letzten gemeinsamen Projekt hier auf dem Blog gesehen. Auch mein Outfit Ranking bei Jennifer könnt ihr euch hier noch einmal anschauen. Dieses Mal wollen wir euch eine Auswahl unserer Outdoor- und Ausgeh-Looks vorstellen. Bald wird es dann auch einen ähnlichen Beitrag mit meinen Outdoor-Looks bei Jennifer auf dem Blog zu sehen geben. Aber jetzt übergebe ich erstmal das Wort an Jennifer:
---
Hallo Mode-Freundinnen,

es freut mich sehr wieder auf Christinas-Blog sein zu dürfen. Die einen nennen mich Transe, andere Crossdresser und manche sehen mich sogar ganz als Frau. Wie dem auch sei, ich bin ein Mann und mag alles feminine – allen voran liebe ich die Möglichkeit weibliche Kleidung tragen zu können. Ich bin Jennifer und möchte mit diesem Beitrag ein paar meiner Outdoor-Outfits vorstellen.

Wenn ich gefragt werde was meine Lieblingsmode ist, dann muß ich darüber gar nicht lange nachdenken und bei einem Blick in meinen Kleiderschrank fällt meine Wahl meistens auf eine Leggings, einen tollen Rock, einen schicken Blazer oder aber auch auf einen eleganten Hosenanzug/Kostüm. Aber genug meiner Worte, ich lasse lieber meine Bilder sprechen…;-)

Ich hoffe, daß Ihr an meinen verschiedenen modischen Stilen Gefallen findet und wenn Ihr dazu nicht den Mann, der unter dieser femininen Kleidung steckt, erkennt, dann habe ich wohl alles richtig gemacht.

Danke Christina, daß ich wieder hier sein und meine Ausgeh-Mode präsentieren durfte!

Liebe Grüße
Jennifer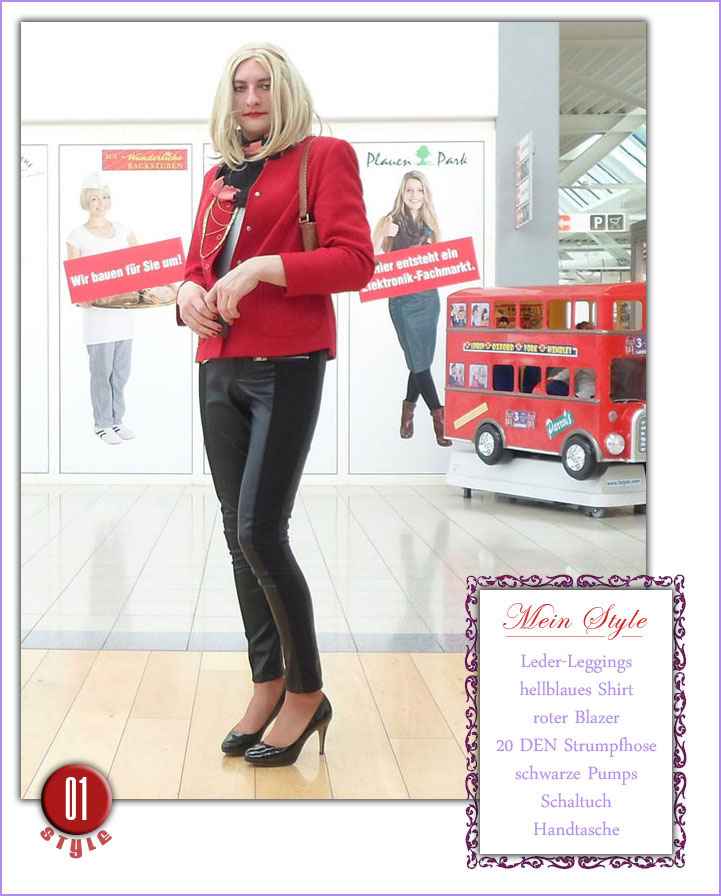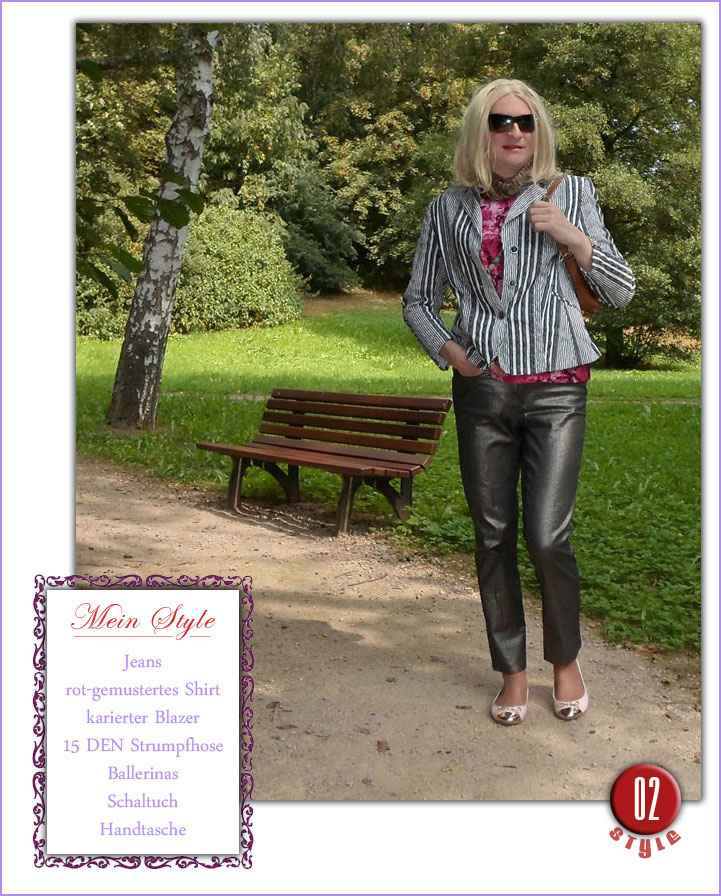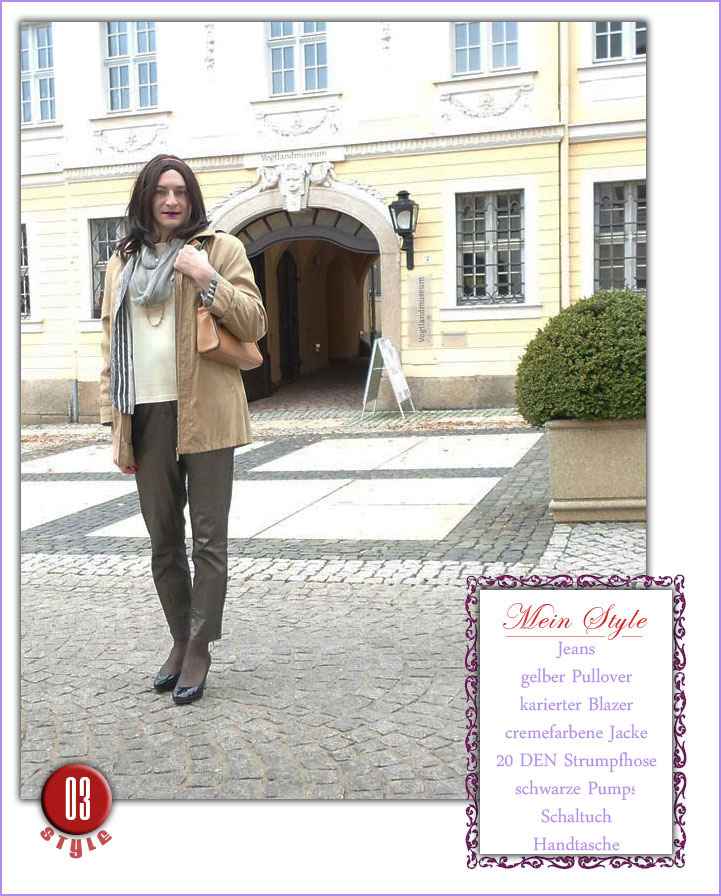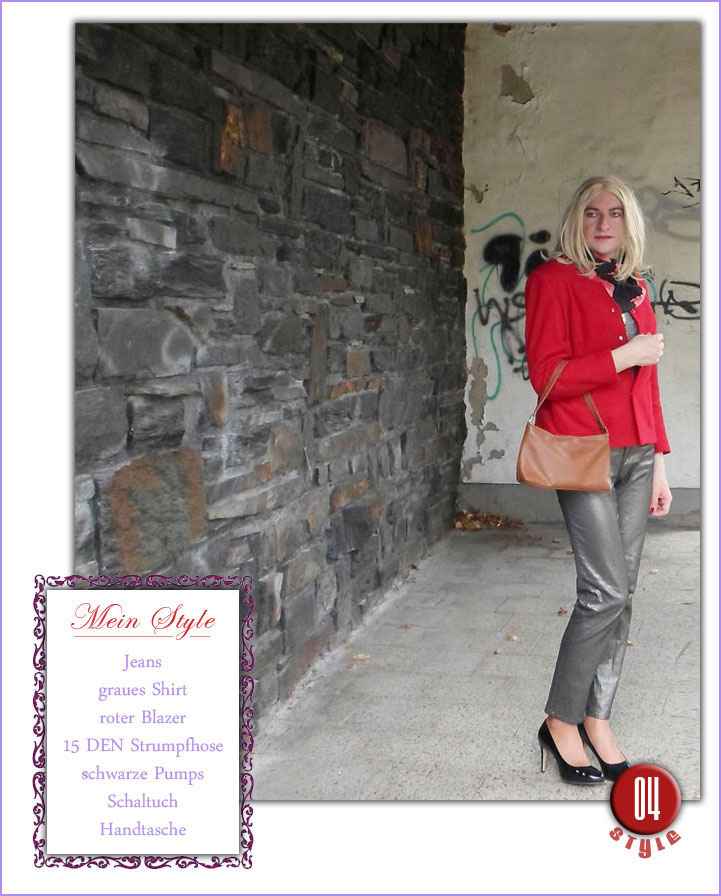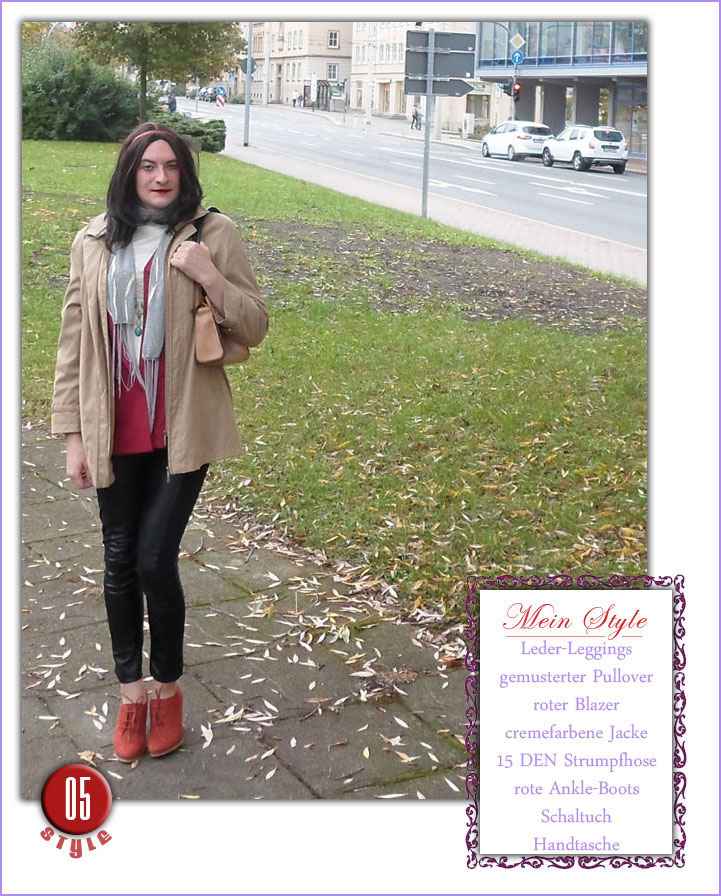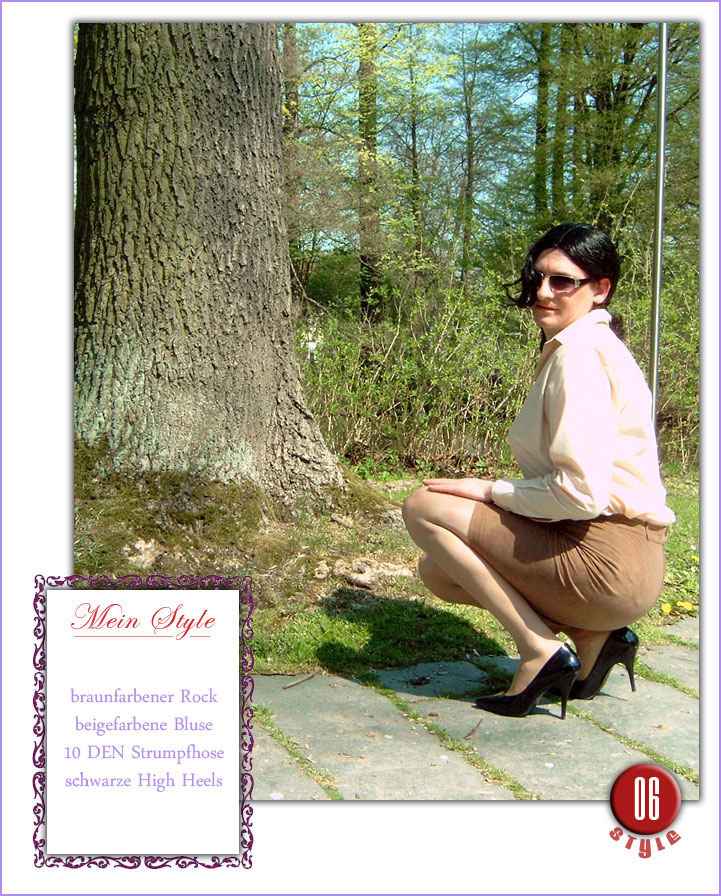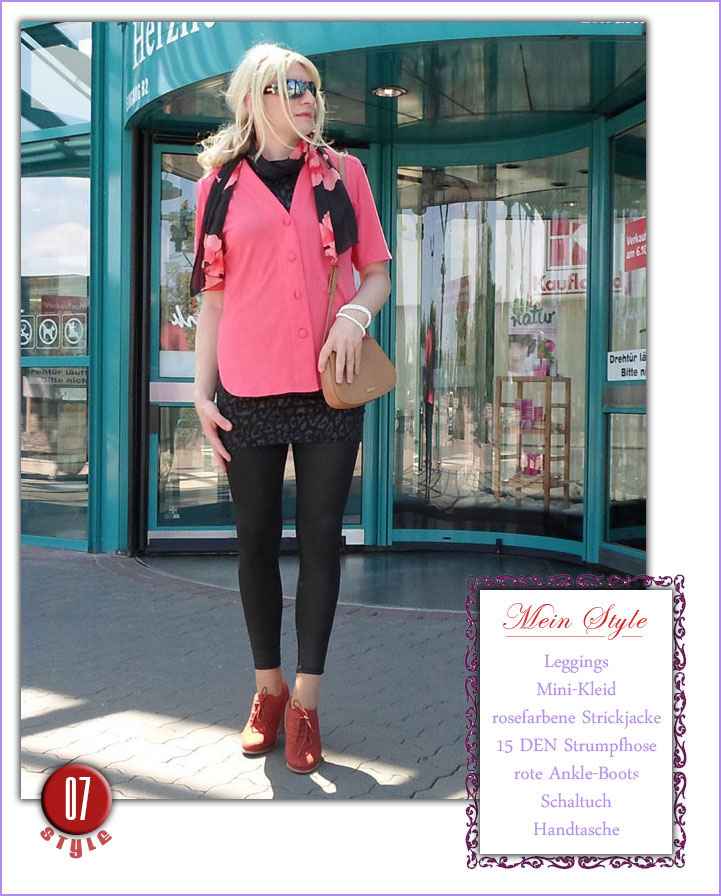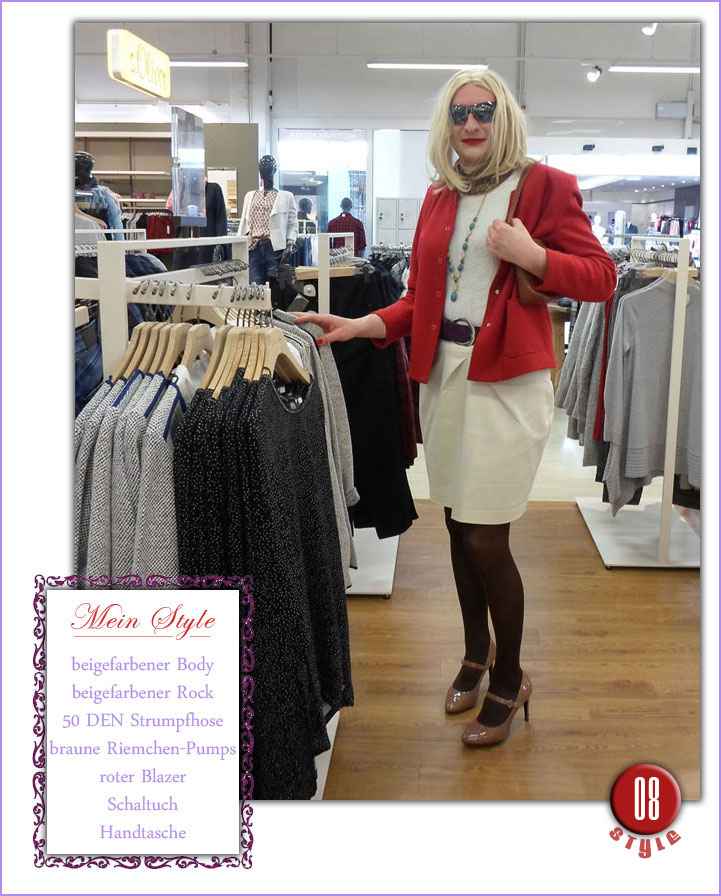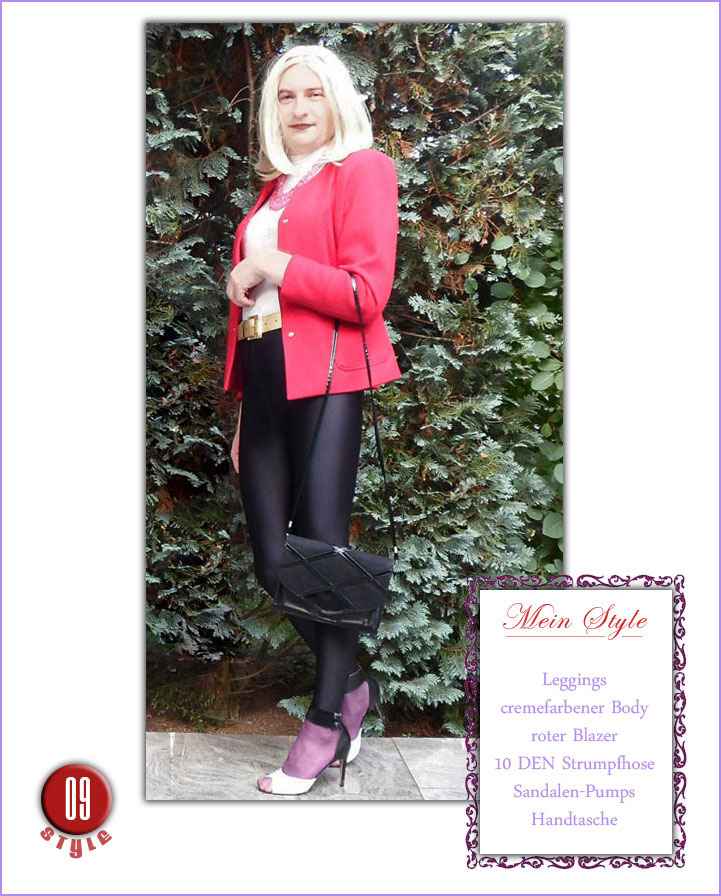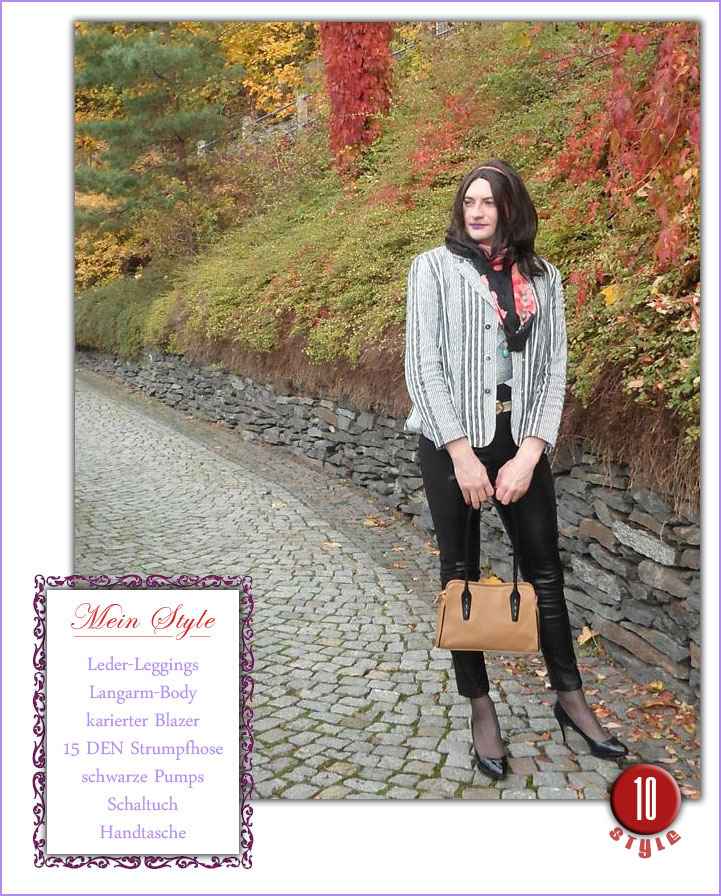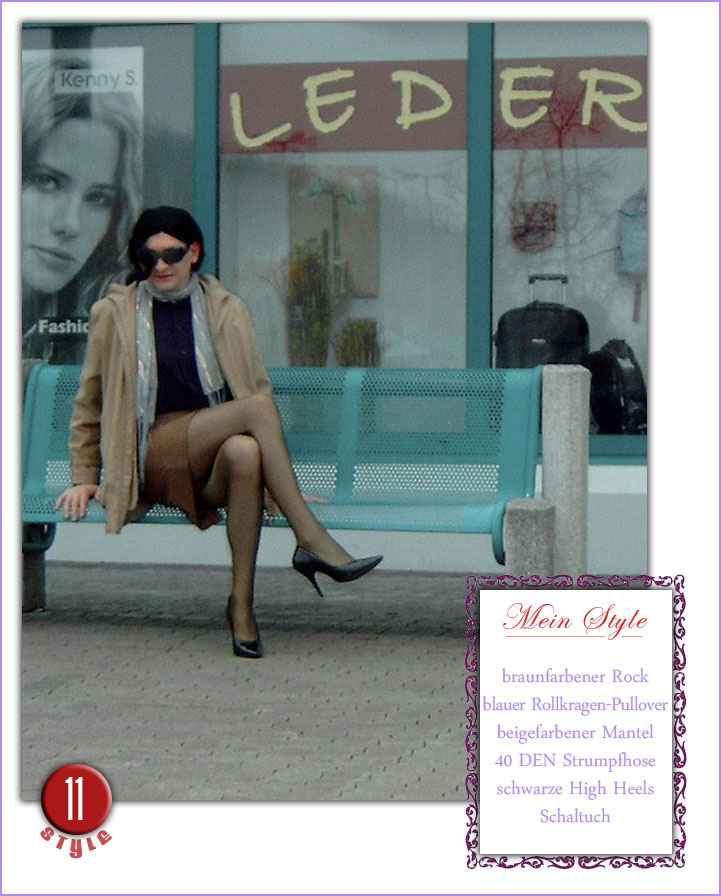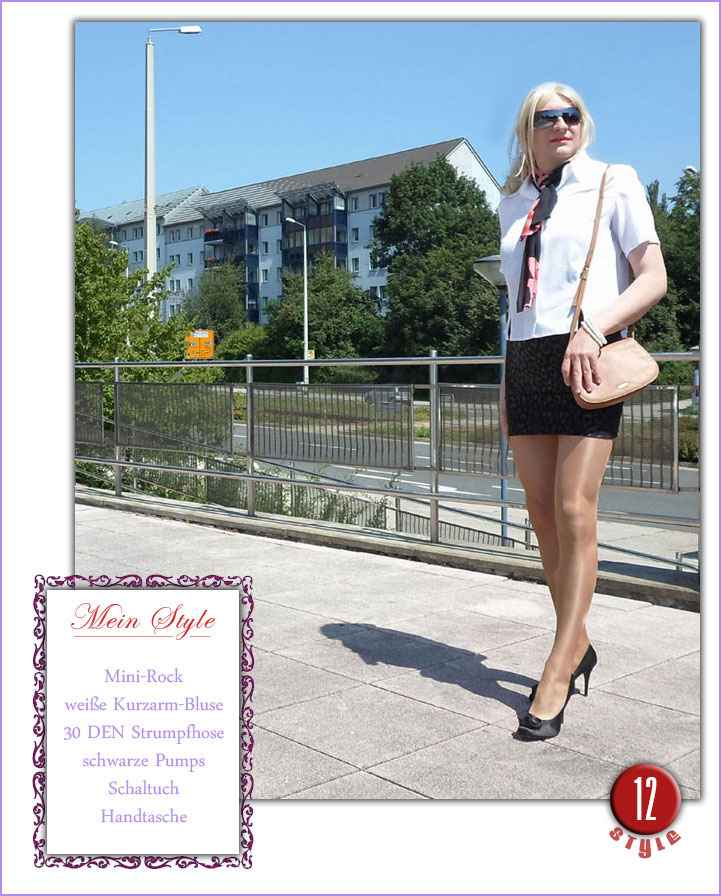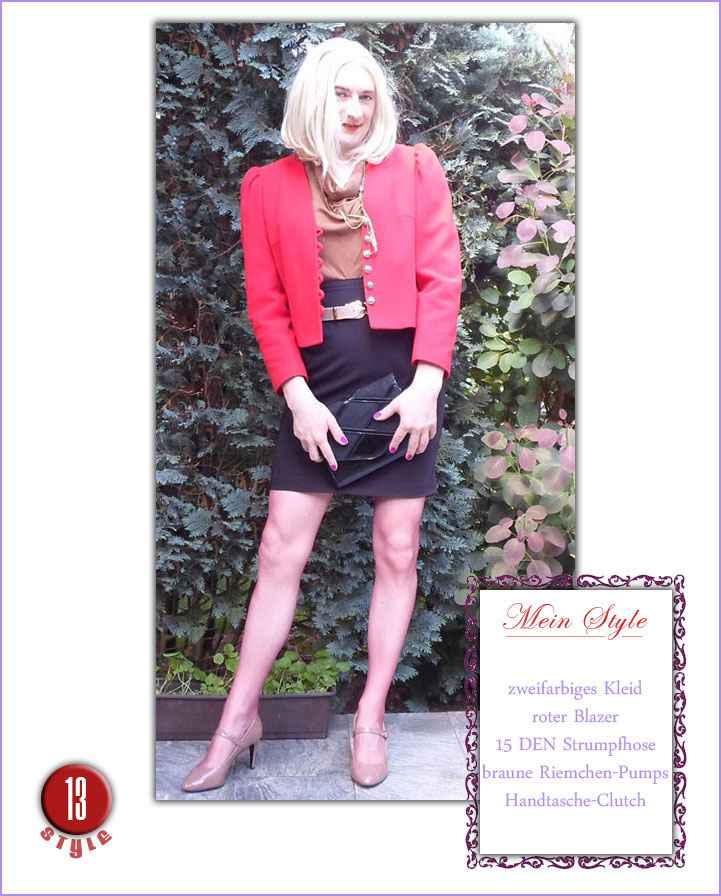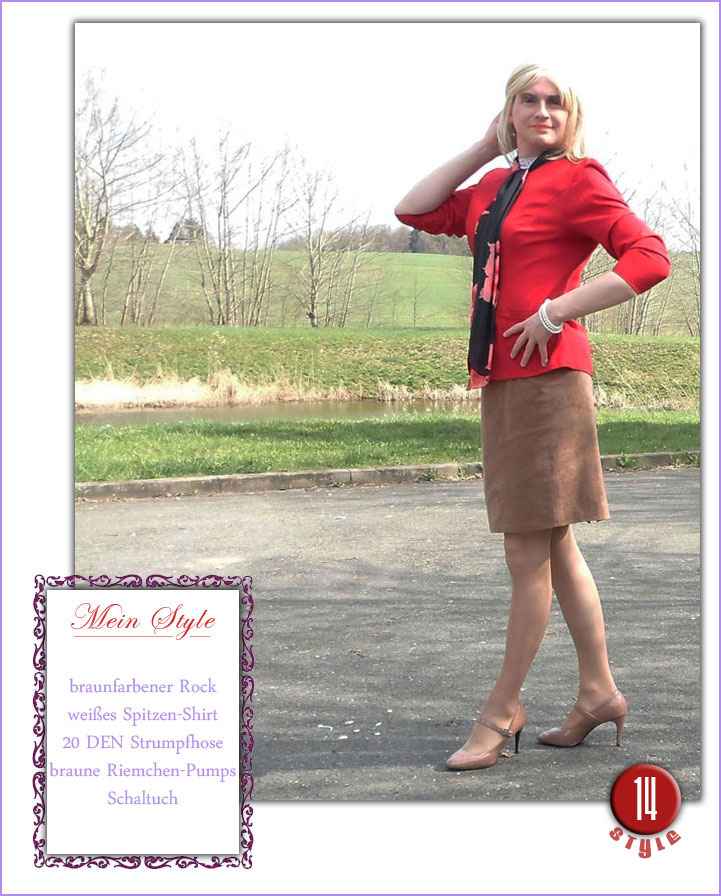 Thank you, dear Jennifer, for being the special guest on my blog today!
---