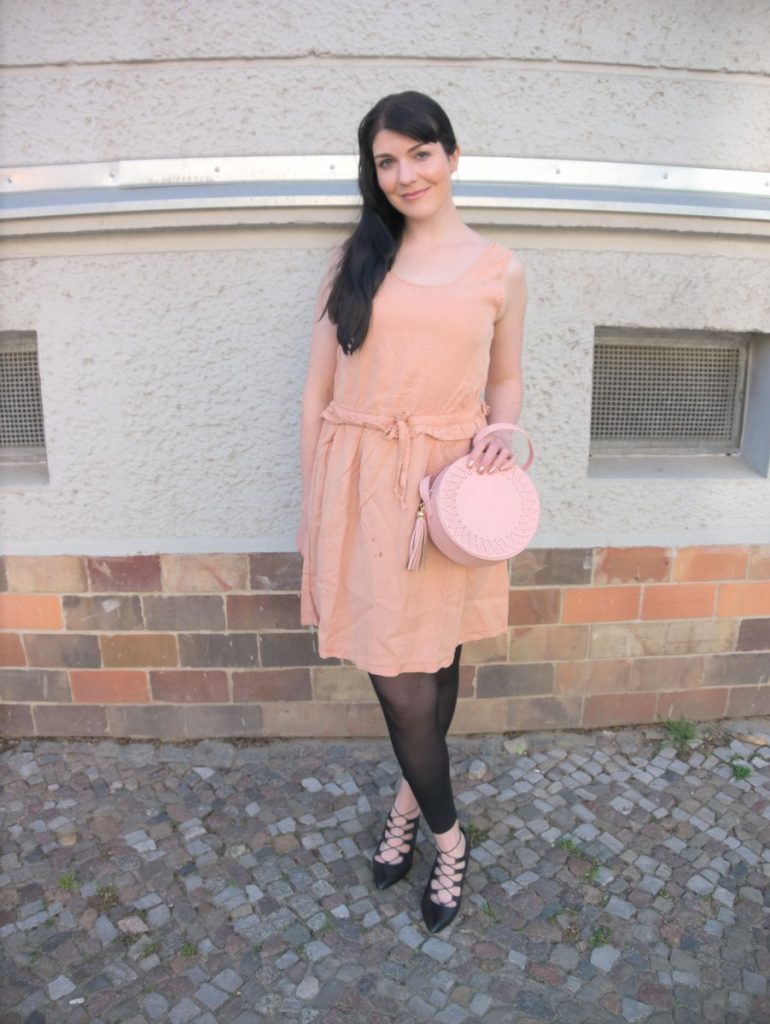 I'm finally back, and with a summer outfit to boot!
I realize that the number of outfit posts on my blog has dramatically decreased lately which I regret as this is still very much a fashion blog. But life is just crazy right now…there is too much to do and too little time. Besides, shooting and editing outfit photos tends to take up a lot more time than writing recaps, beauty reviews or inspo posts. But I already have a few outfits in the pipeline which I hope to show you over the next few weeks.
Ballerina in Blush and Black
This colour combo is one of my favourites but only now that Berlin has been granted a few days of actual summer weather does it seem appropriate to wear it more often.
Today's look features a pastel-coloured dress with sheer black leggings and lace-up pumps. I actually plan on wearing this ensemble quite a bit in the coming months. The combination of blush pink and black always reminds me of classic ballerina gear, hence the title of this post. The dress I'm wearing here is actually a surprise find from Zalando which I've grown quite fond of rather quickly. It's made of lightweight lyocell but has a faint denim look to it (without the heaviness of true denim fabric).
I hope to be back with more outfits and a more regular posting and commenting schedule soon  x
---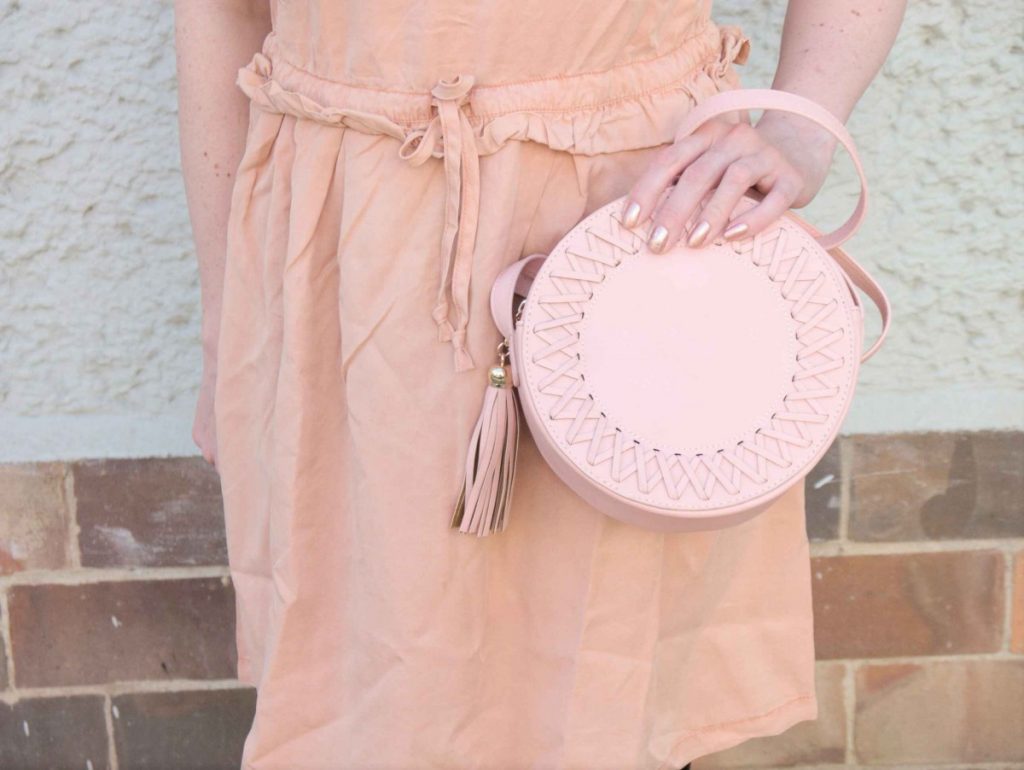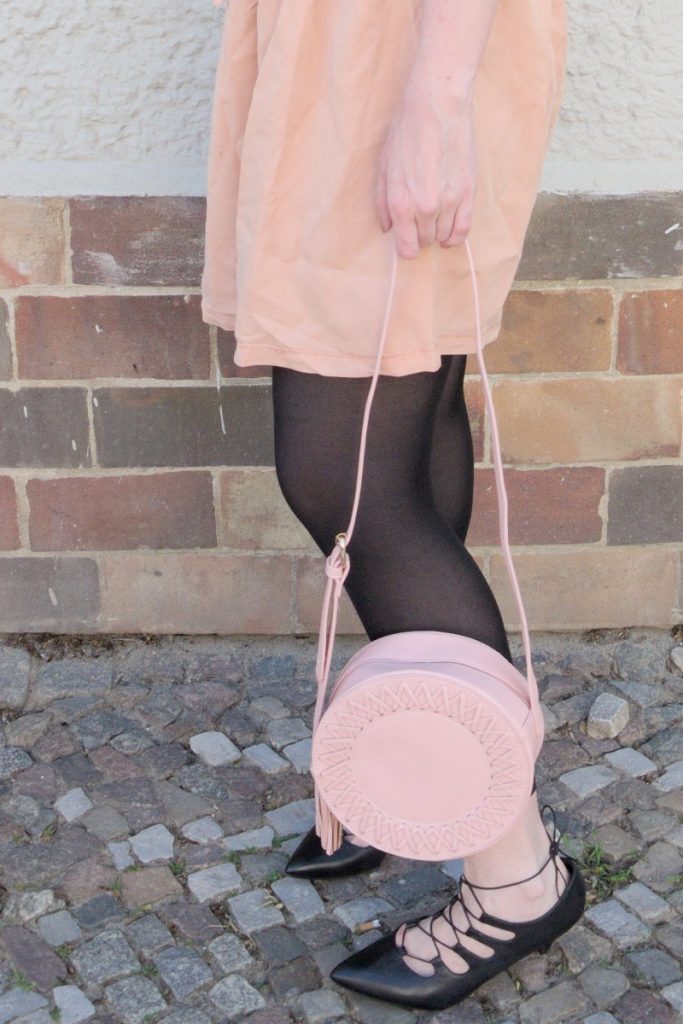 Outfit Details:
Dress – Noisy May here
Leggings – H&M
Lace-up Pumps – Venice by Deichmann
Bag – Virgule (from la petite Box February 2017)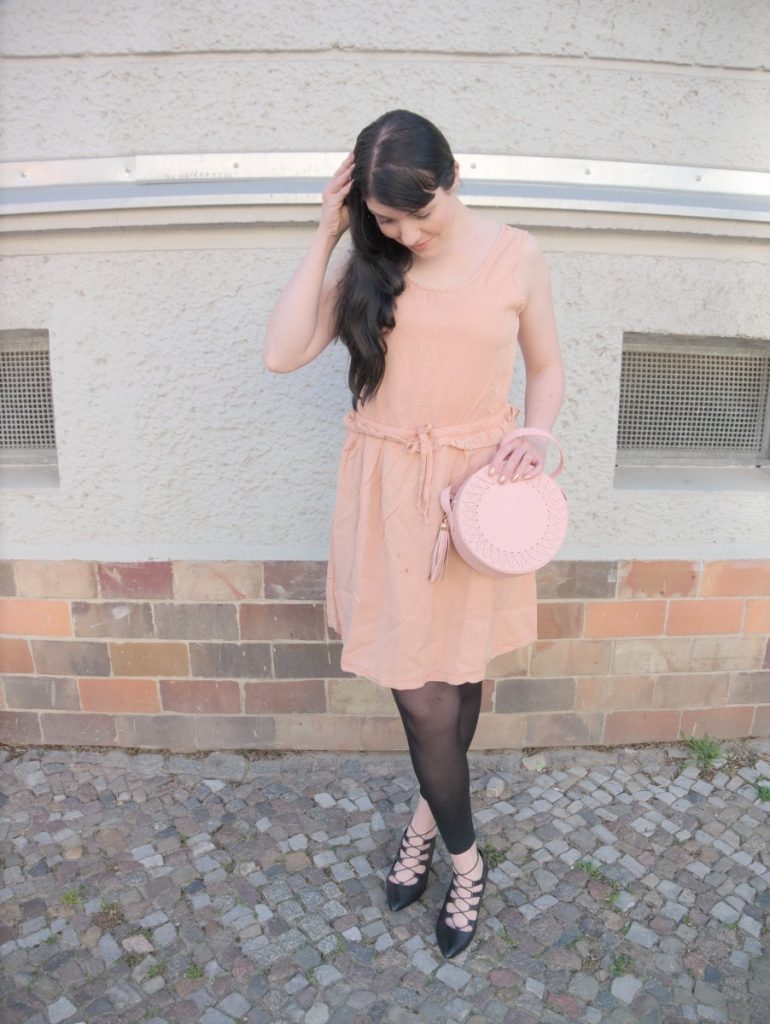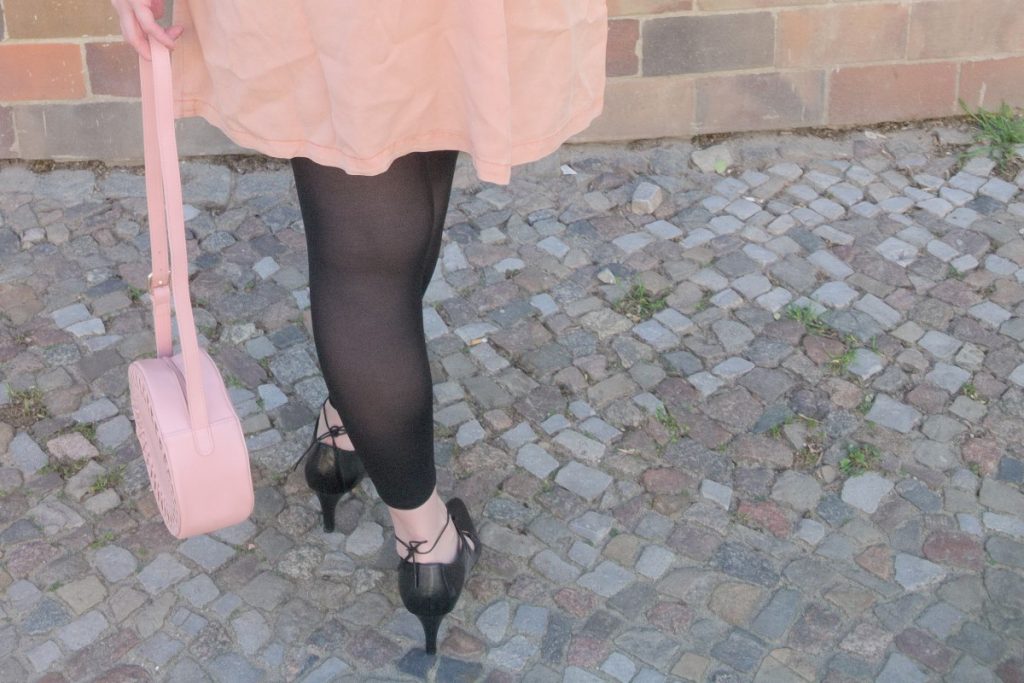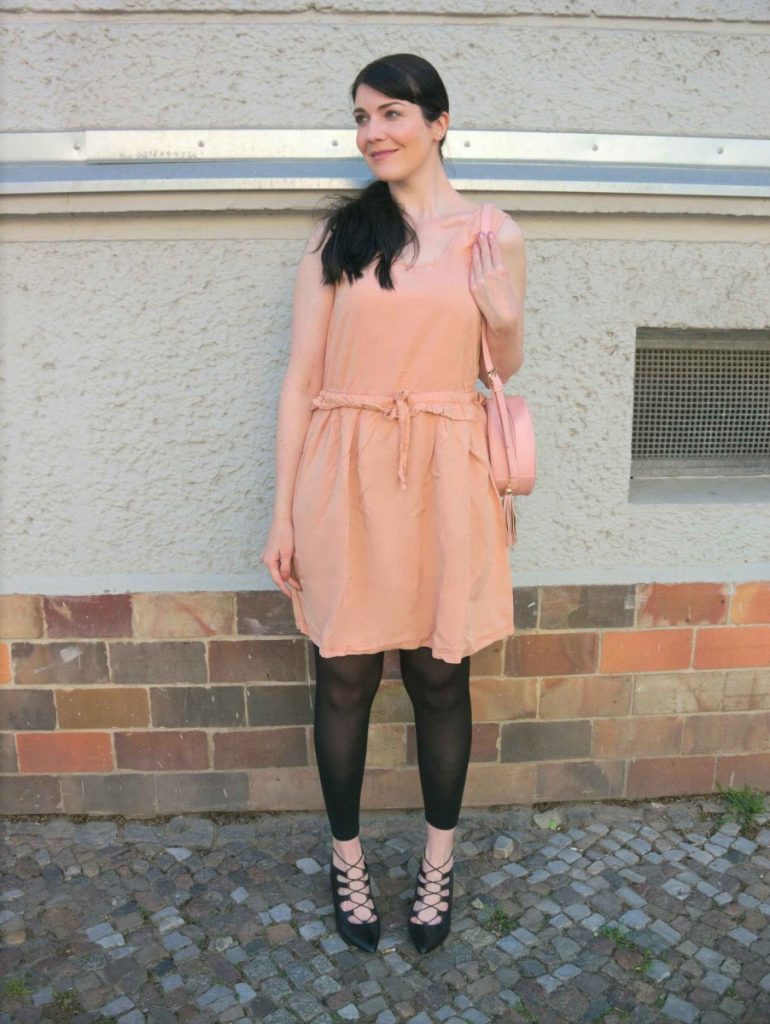 ---