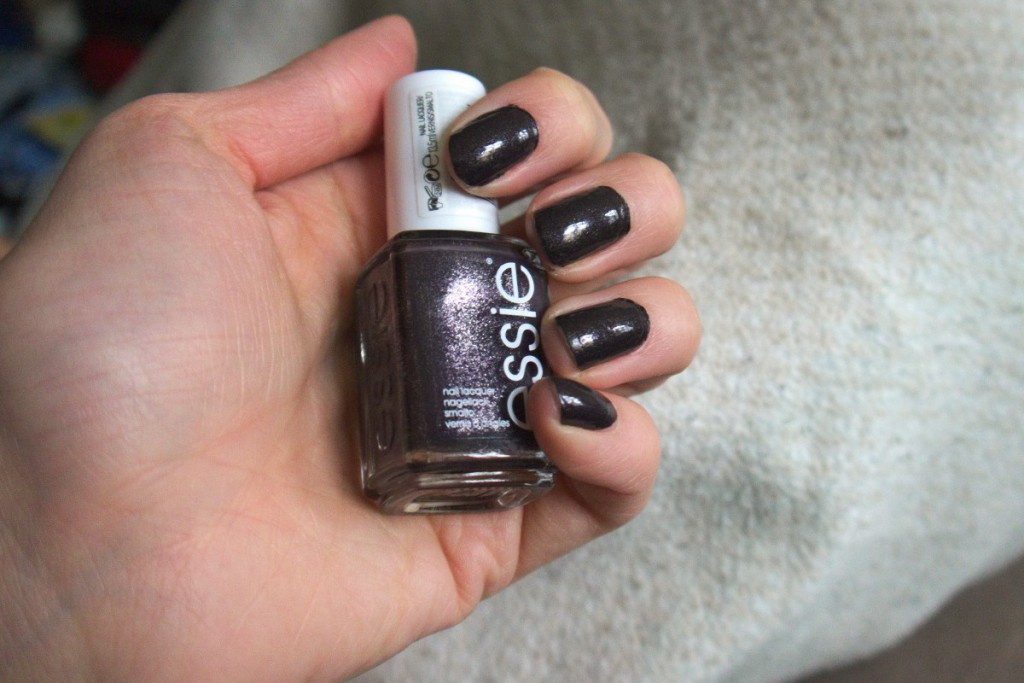 The latest nail polish I have tried is Frock'n roll from Essie's current fall collection. This is a limited shade of colour so it's high time to share my thoughts.
Colour: 381 is described as a lustrous, shimmering rich espresso and this is actually pretty accurate. It's a cool, dark brown with tiny silver flecks in it. This gives the polish a nice shimmery effect, similar to Naughty Nautical which I reviewed last month. The colour intensity is good but the result is most effective when applied in two coats I think. Excuse the slightly messy manicure in the next shot but it serves to illustrate the fine shimmery quality of the polish.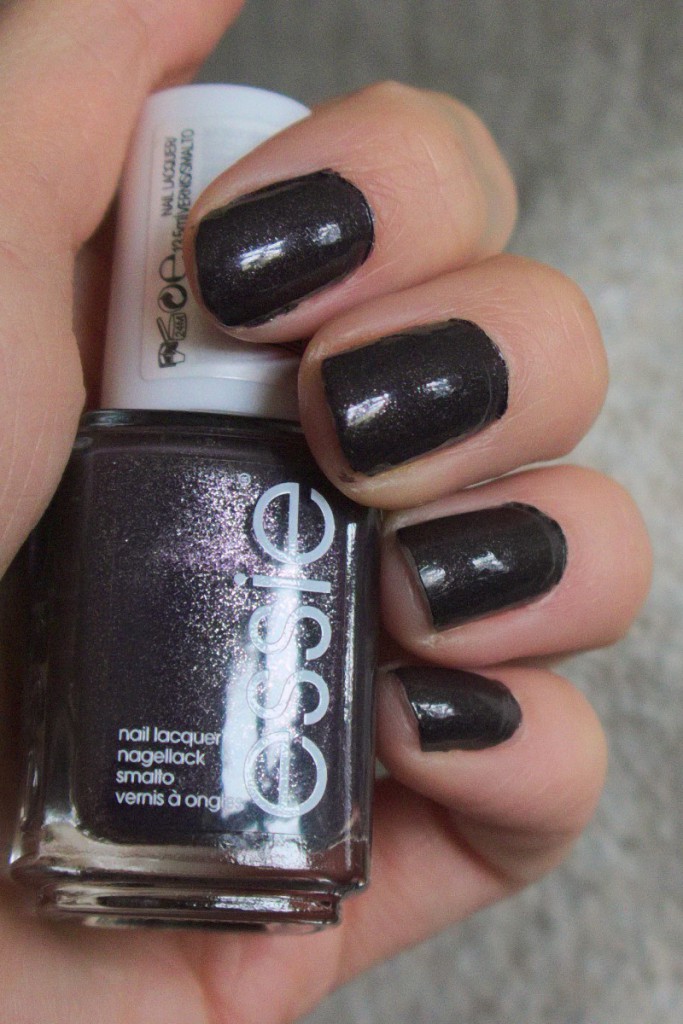 Longevity: Overall, the longevity was fine. I had the feeling however that this polish was a little less durable than other Essie shades I'm using. I'm saying a little as this may be totally subjective or due to my overactive lifestyle…I always use a base and a top coat (both by Essie) but seemed to have a bit more tipwear than usual. As I said, this may just be me.
Verdict: I wasn't at all sure about this colour at first. I suppose I expected more of a purplish shade from the bottle although I do like dark browns. It really did grow on me though and I have enjoyed wearing it a lot these last few weeks. Really love the fine silvery shimmer and brownish undertones. It is also a nice shade to pick if you're after something dark but don't want to go pure black.
Have you tried any of the colours from Essie's leggy legend fall collection? What are your favourites?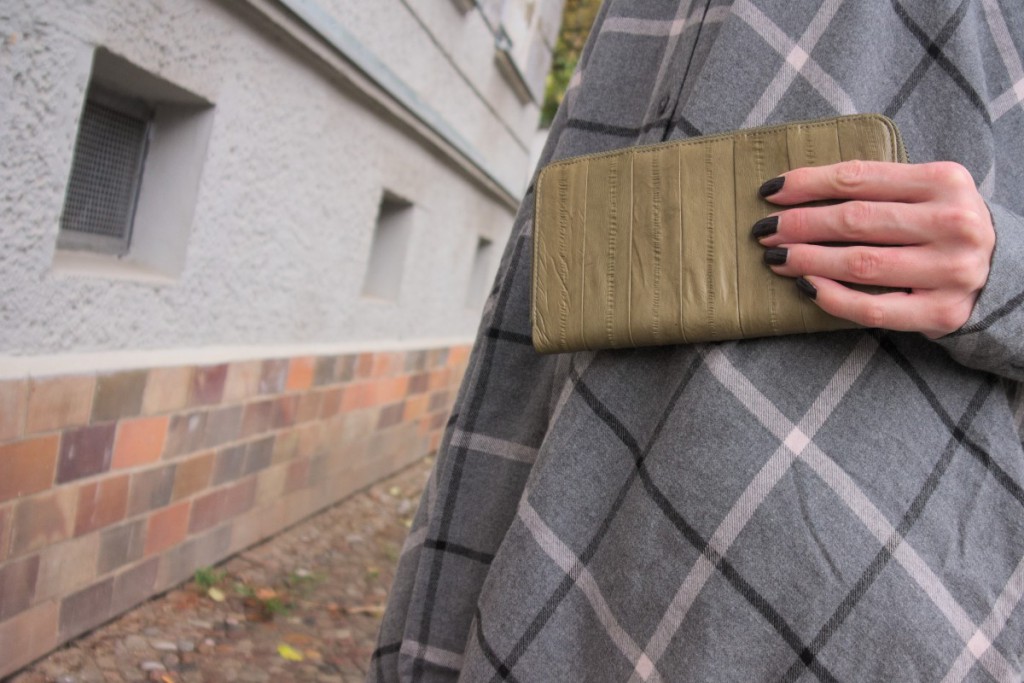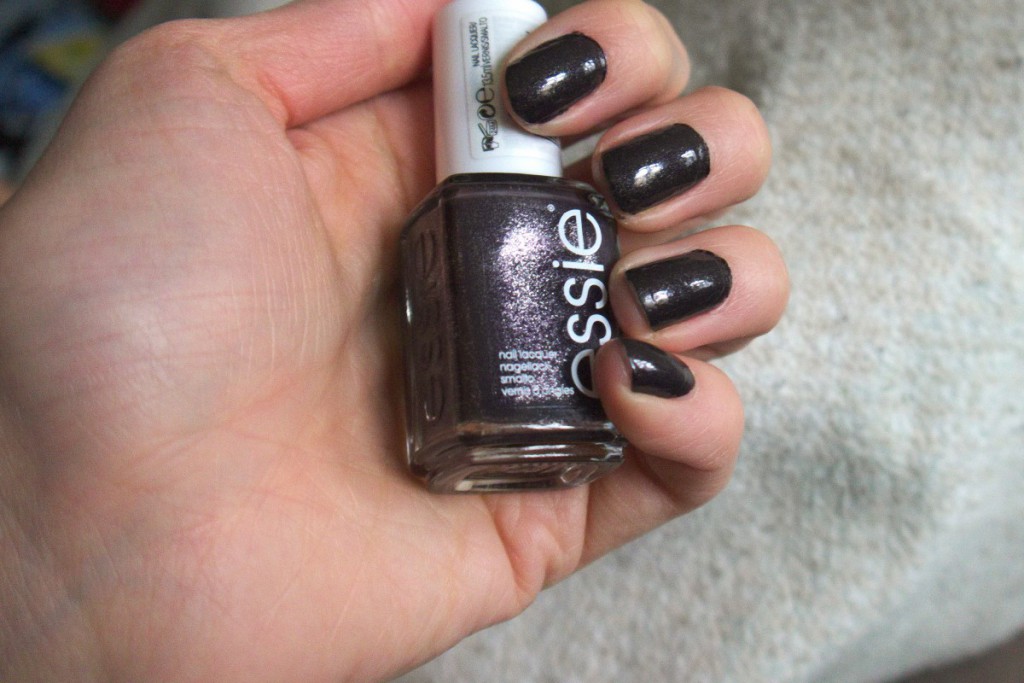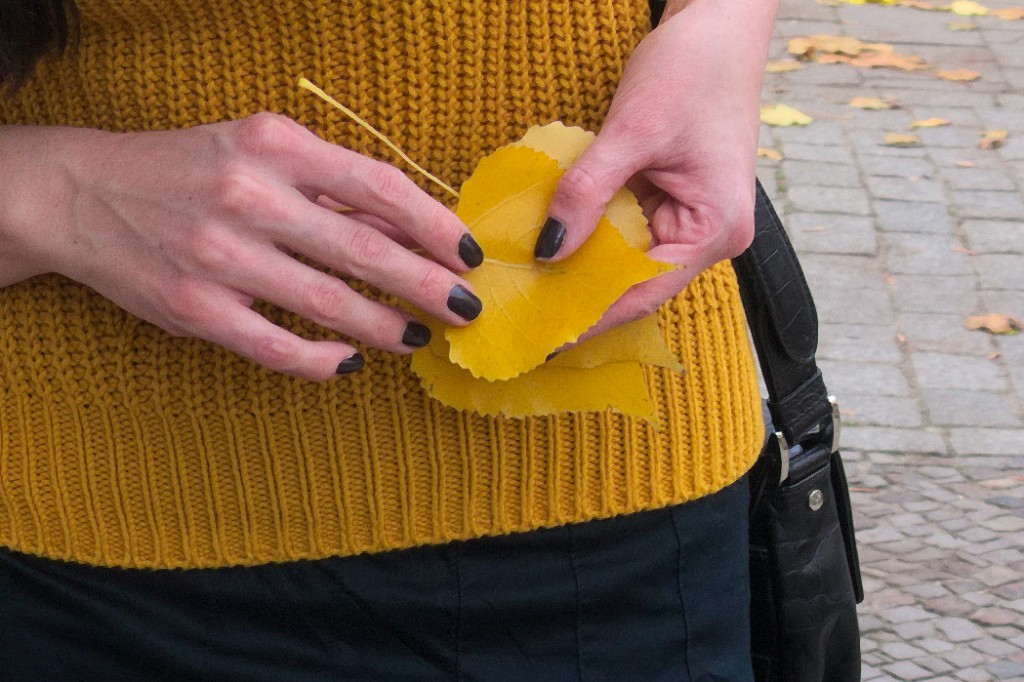 Essie Frock'n roll at douglas.de here