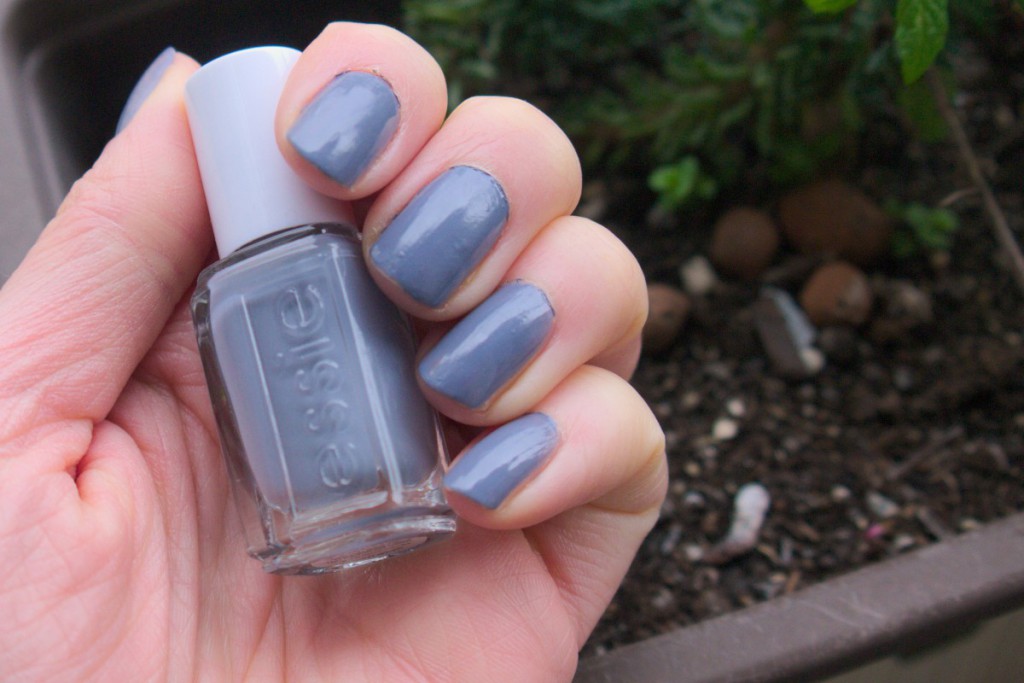 Another new shade of Essie I have tried recently and which has steadily grown on me is this colour going by the name of Petal Pushers.
Colour: In the bottle it looks essentially grey but when applied it is actually a grey with blue undertones, almost a greyish pidgeon blue. It is actually described as a 'refreshing cool rain slate with subtle red and blue undertones' on the Essie website (here).
Verdict: It is good quality as usual with Essie. This shade has great pigmentation and was applied easily. I'm wearing two coats with a clear base and top coat on the photos. I actually got this little bottle as a gift with an online cosmetics haul so I wasn't at all sure about the colour at first. However, it has a certain futuristic and minimal appeal which I like. Due to the pidgeon blue undertones it goes particularly well with denim and black.
It hails from the Spring 2015 Flowerista Collection.
Some of my other Essie favourites this year: frock n'roll, naughty nautical and eternal optimist