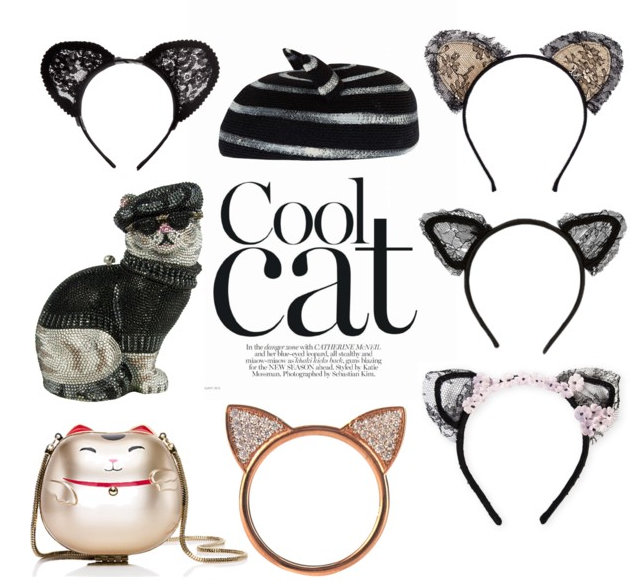 You may have noticed that cat-themed items have made an appearance in all the shops this fall. Having a penchant for whimsical accessories I cannot help but like these feline adornments – I probably wouldn't wear these to work but when you're in the mood for something fun, why not? I especially like those cat ear headbands which you can find in the shops of nearly all the big online retailers these days. The lace inserts give them such a dainty look.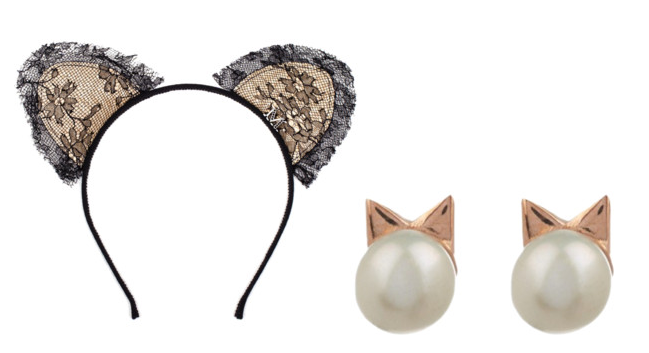 These little pearl and rose gold plated sterling silver cat earrings are another favourite of mine – I found them at Matchesfashion (here).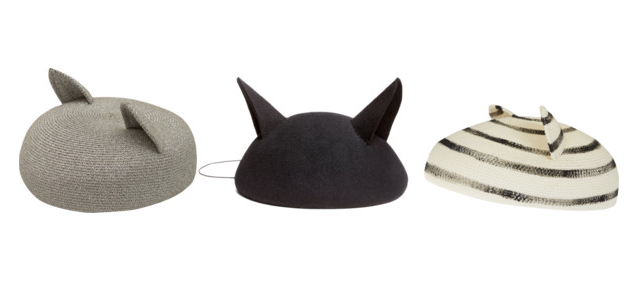 The unique and slightly eccentric design found in Eugenia Kim hats can also be found at H&M (here). I love the playful style of these little hats and I think they would make an eye-catching addition to any simple outfit.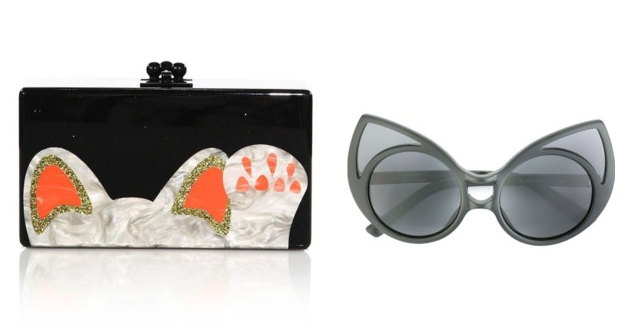 Maneki-neko or fortune cats are another trend that can be seen here and on Kate Spade.com. Also love cat eye glasses like these for their retro feel.
Kate Spade good fortune bag
– katespade.com sold out
– matchesfashion.com
– aldoshoes.com