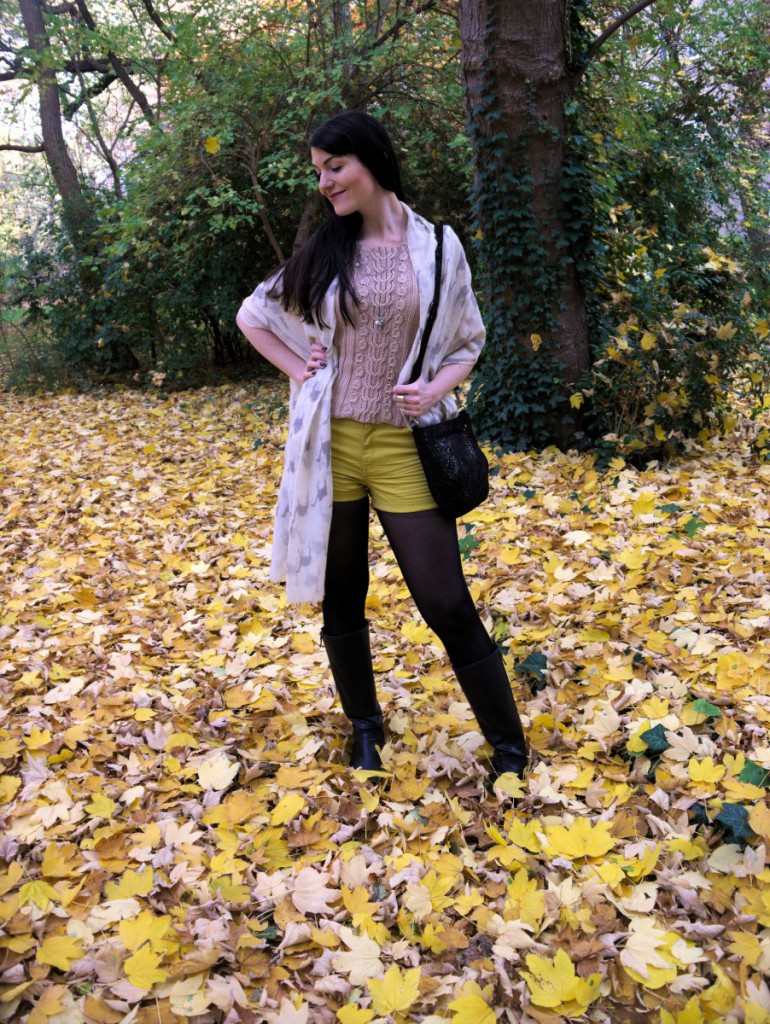 This is one of the last fall outfits that feature the glorious covering of leaves found in the streets of Berlin over the last few weeks.
This outfit consists of yellow twill shorts by H&M with black accessories and a nude handknit top. When wearing shorts over tights first became a winter trend a few years ago I was actually not a fan. For some reason I didn't like the look of it at all and refused to wear any combination of it. Don't get me wrong – I love trying out different things and new looks but somehow it seemed wrong to me…Over the years however, my views have changed and I have actually started experimenting with shorts this year. Surprisingly, I have to say I quite like wearing them with tights nowadays. Some of it may be due to my newfound love of cycling to work which makes skirts not always a practical choice. Shorts are actually a good alternative which allow you to wear all kinds of tights without having  to deal with the impracticality of keeping your skirt from blowing upwards.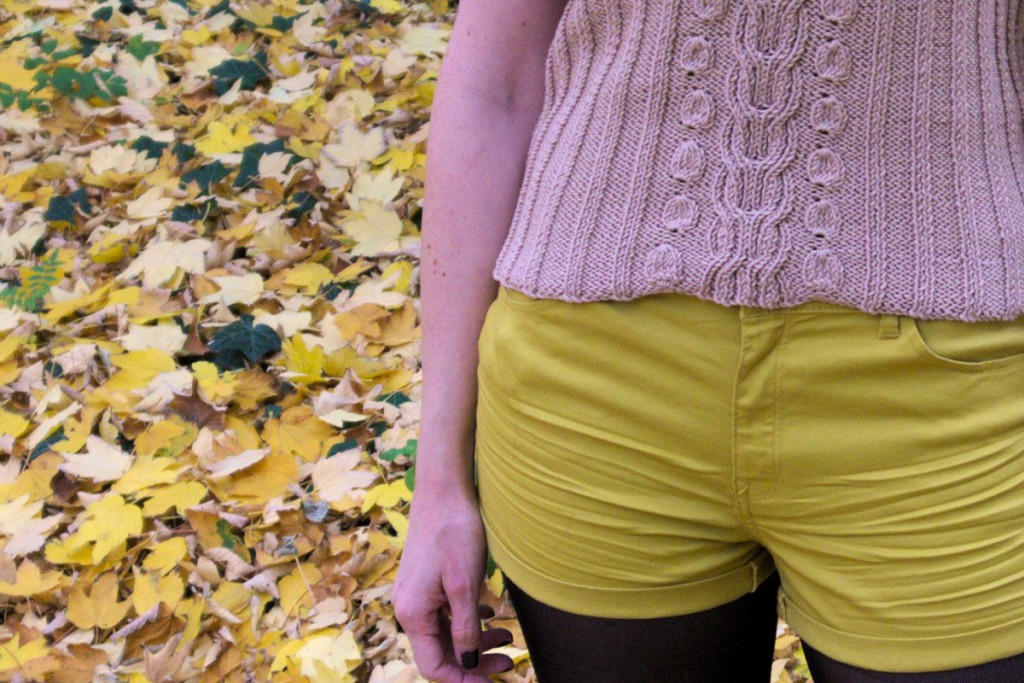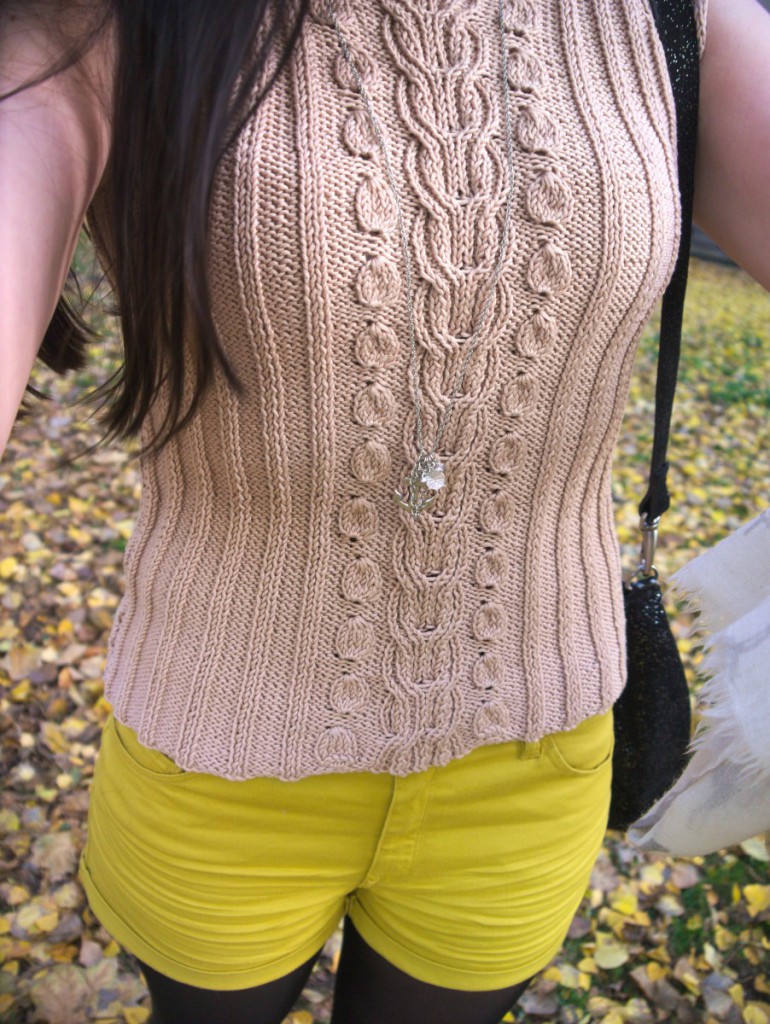 These shorts are made from cotton twill and have a nice mustard colour that matches the leaves. So, of course, I had to pick one of the spots in the neighbouring backstreets where the leaf density was particularly high. I also like how the cable pattern of my rib knit top matches the autumn vibes of the scenery. It's a pattern by DropsDesign and I made this from cotton yarn about two years ago.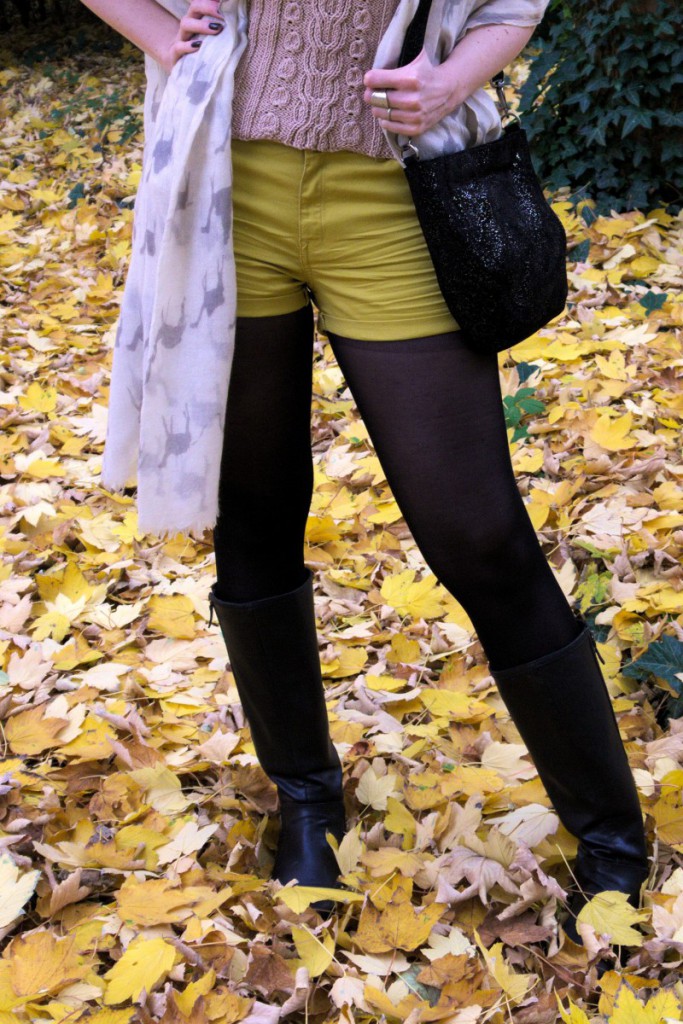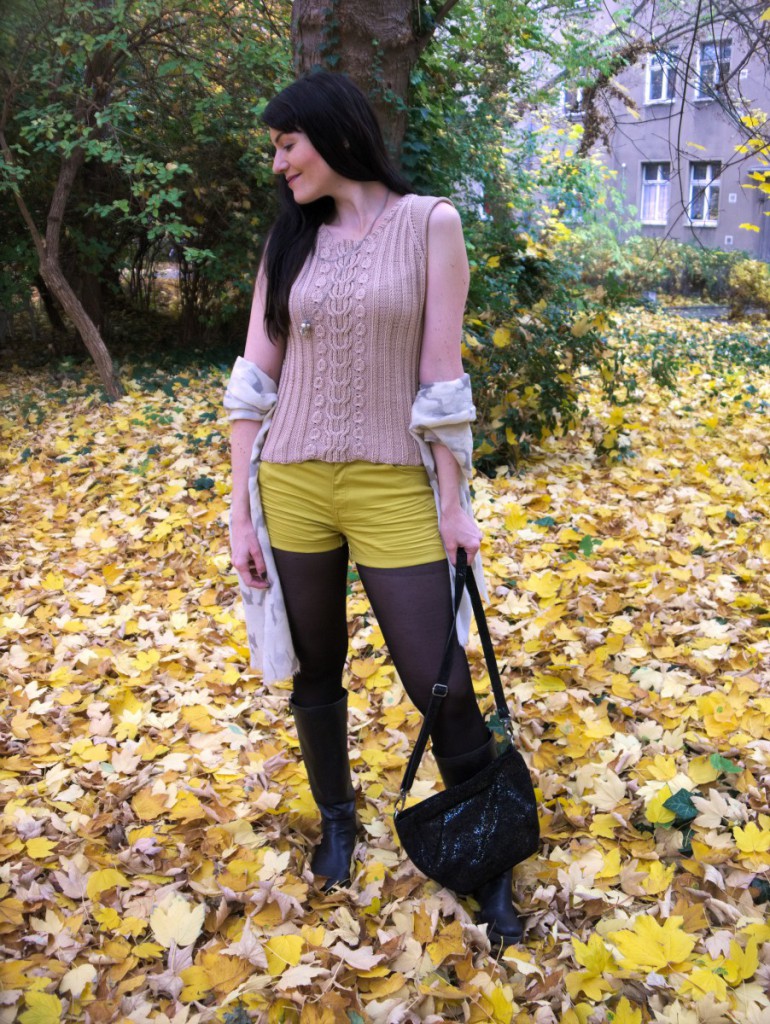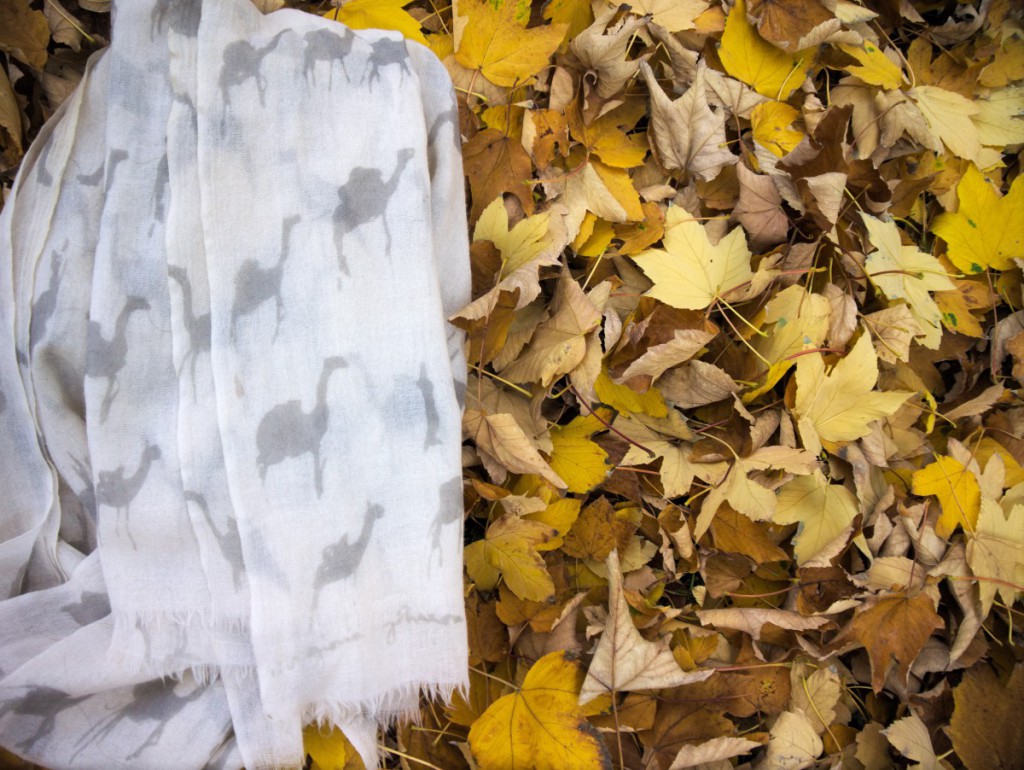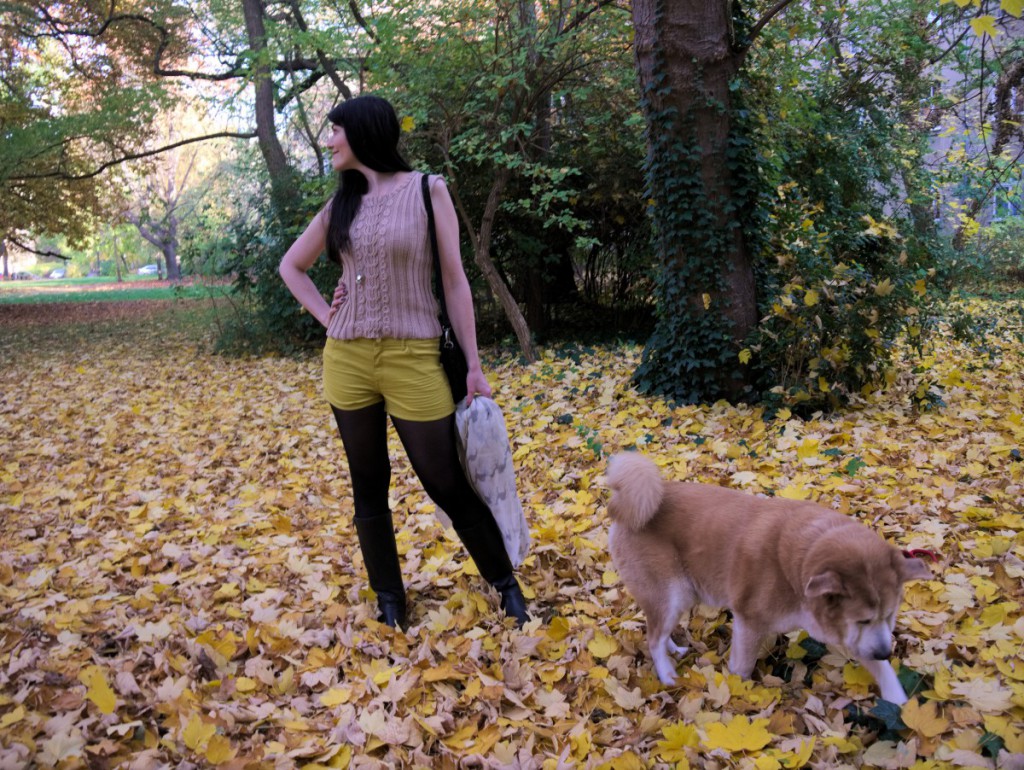 The long camel-print wool scarf is by Virginia Johnson and a favourite winter staple of mine. It's so big that it can be worn as a stole to cover the shoulders, so it's ideal for the transitional weather.The little bear immensely enjoyed the occasion and found it hilarious that his people were standing around in midst of all the leaves. Hence these playful Akita facial expressions…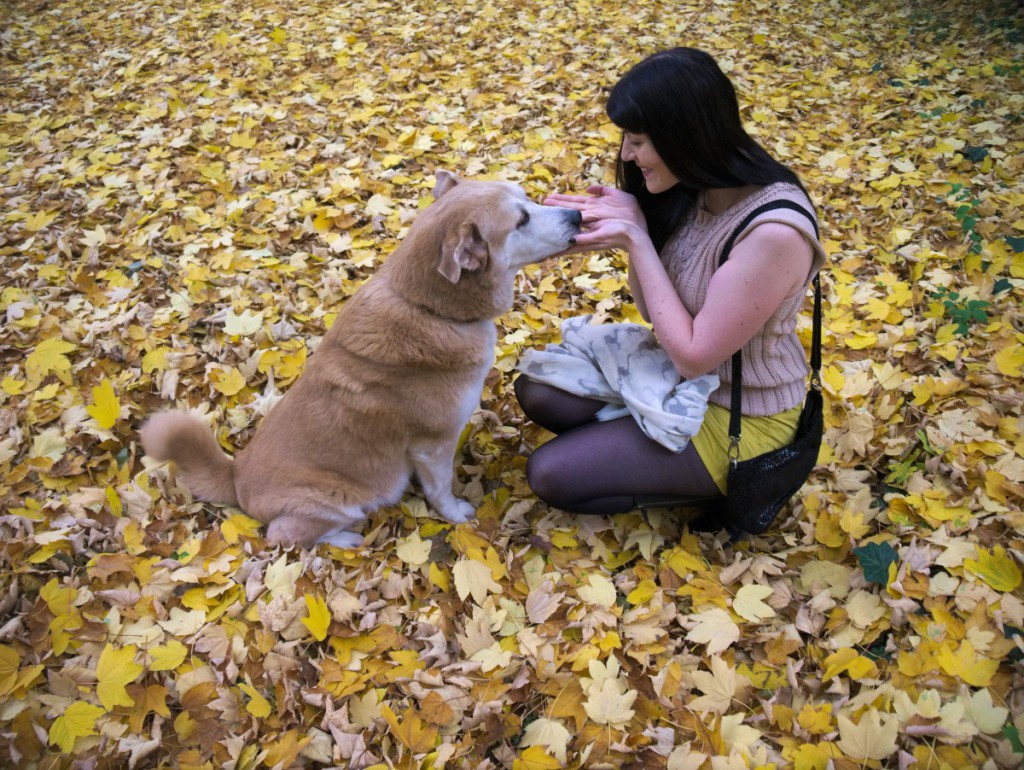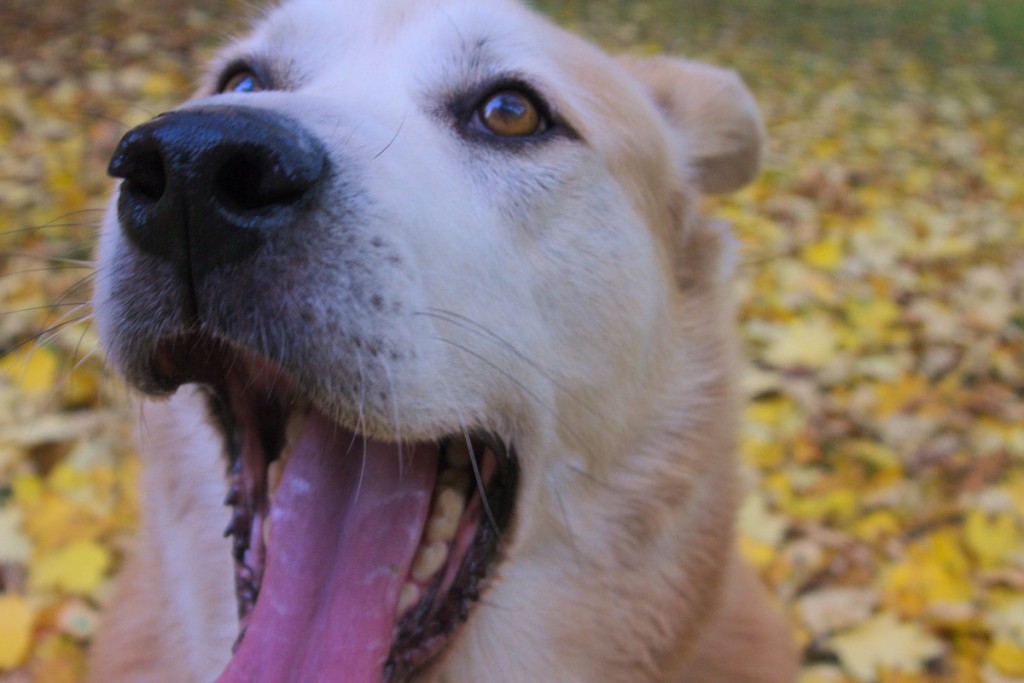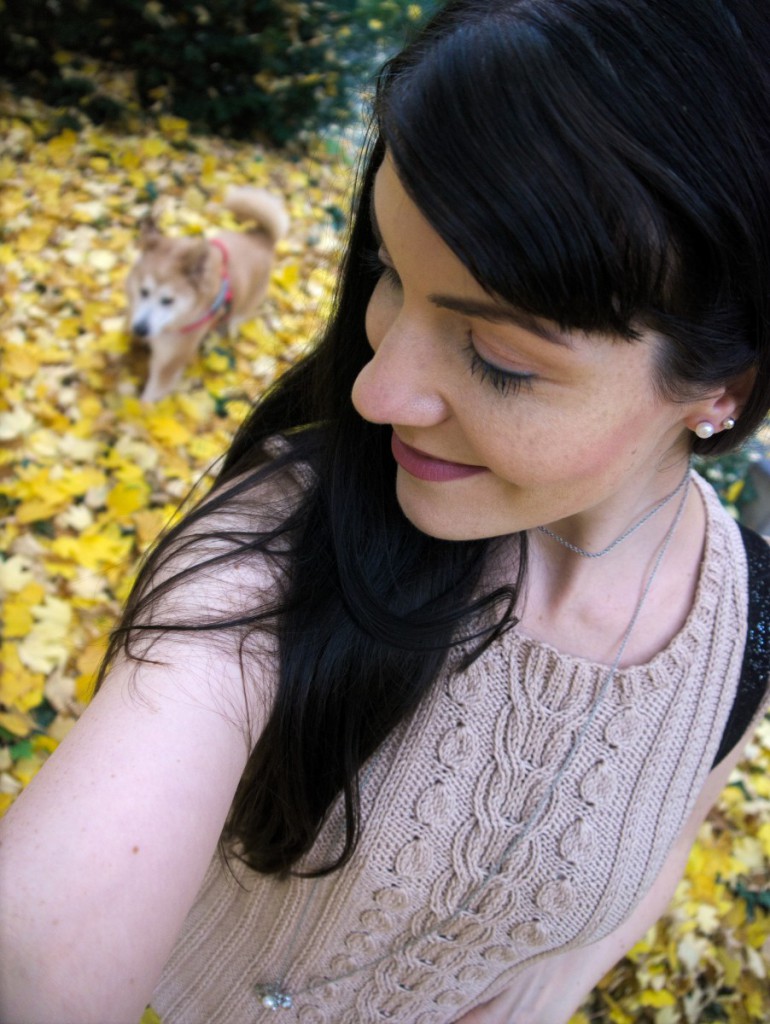 Outfit Details:
Shorts – H&M
Bag – Becksondergaard
Scarf – Virginia Johnson
Boots – Esprit
Top – handknit, pattern by Drops Design here