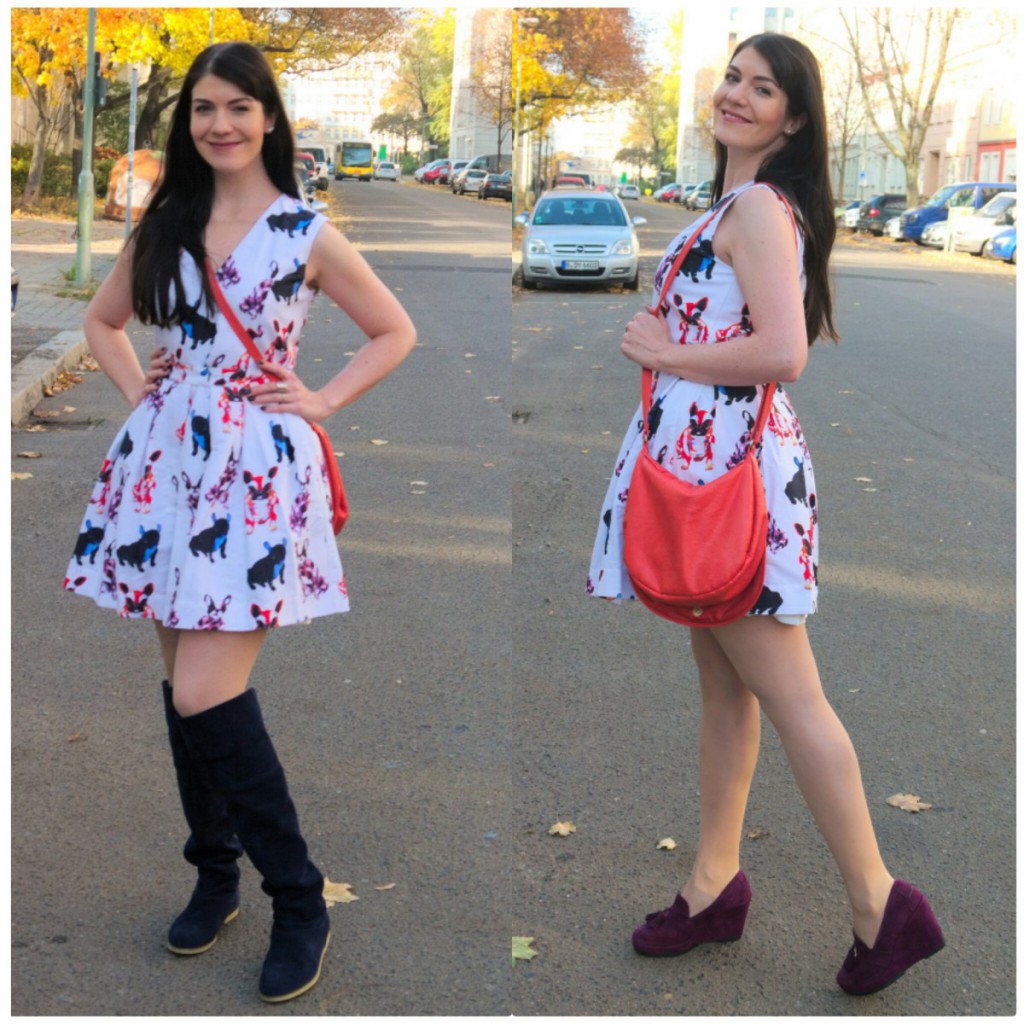 So far November has graced us with unbelievably mild temperatures here in Berlin. Last weekend felt almost like summer which explains this almost summery outfit I managed to put together. It went up to about 17°C last weekend which is rather warm for late autumn.
This Essentiel Antwerp dog print dress is a lucky find from Asos. It's a pleated, white and multicolour affair with a tailored cut which gives it a whimsical twist.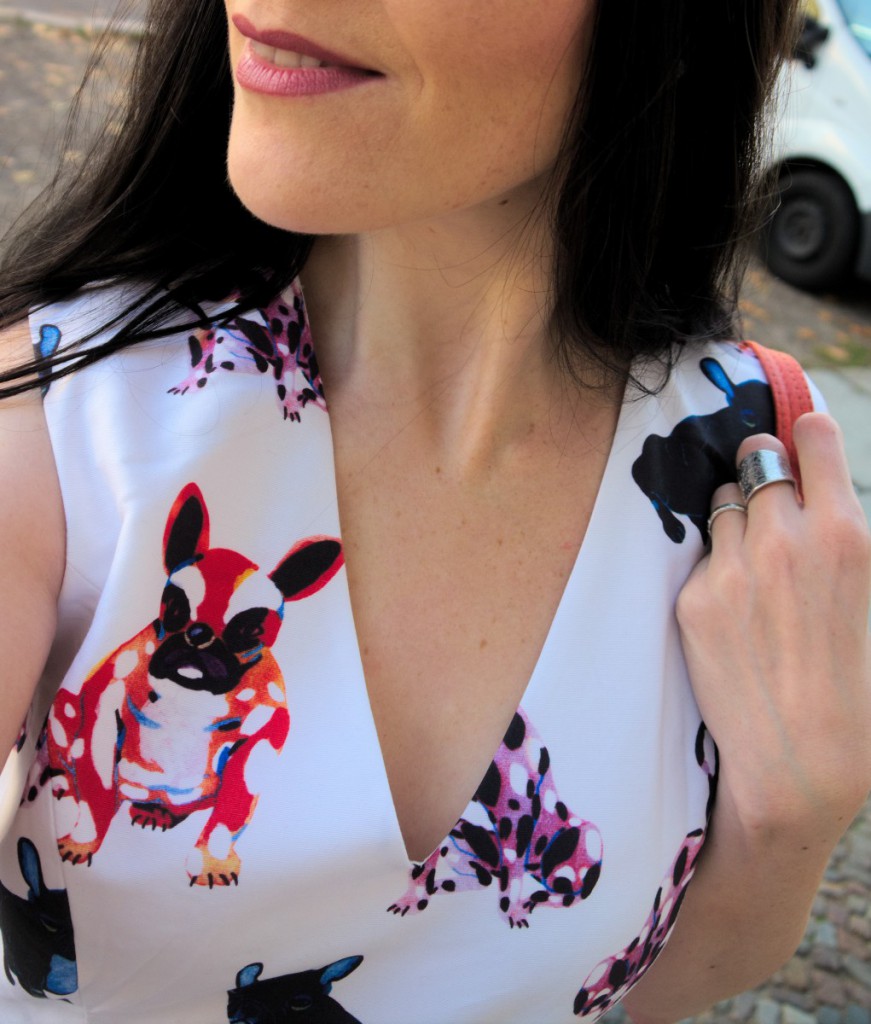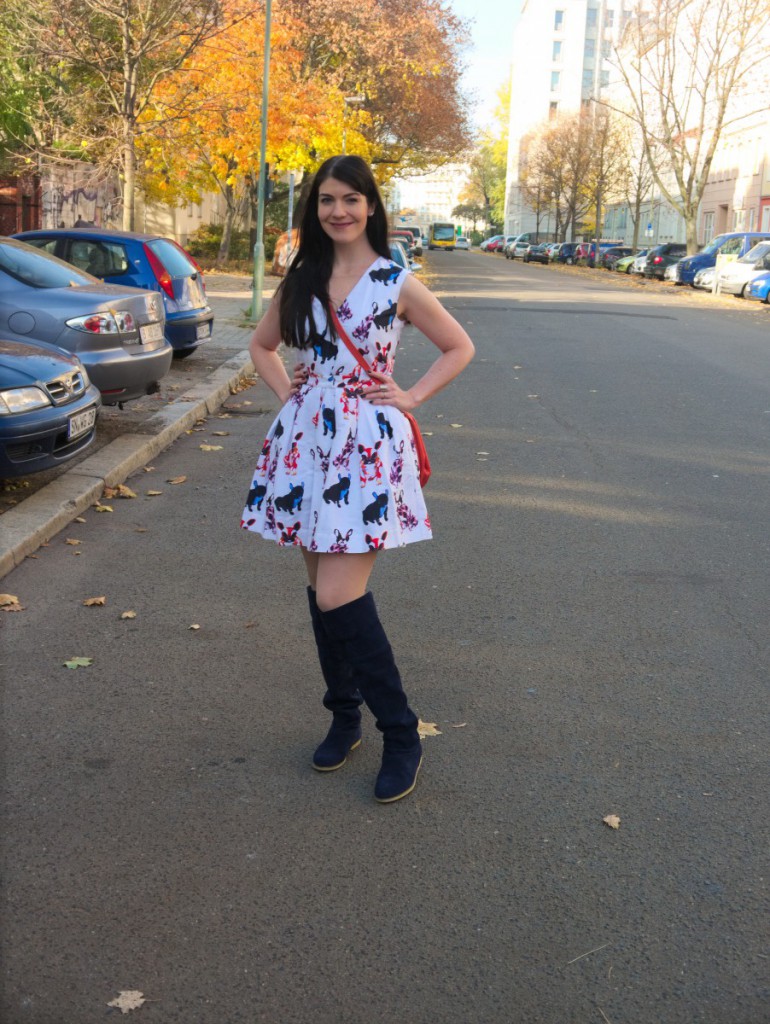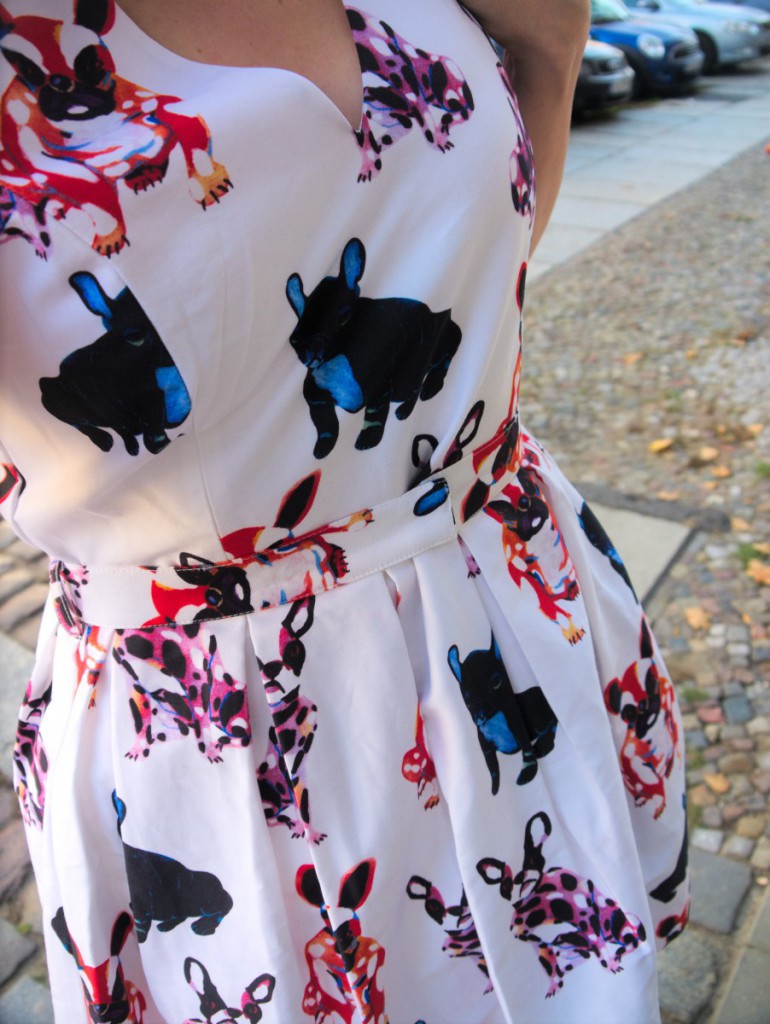 This dress has a classic V neckline and wide shoulder straps. The A-line silhouette with the pleated skirt is essentially feminine which is a style I really love for its playful edge. It even has side pockets and is made from a smooth cotton and silk blend. The surreal French bulldog print is a fun way to curb one's craving for even more canines.
I have decided to style this with two different sets of shoes – flat overknee boots in dark blue suede and my berry-coloured high heel slippers.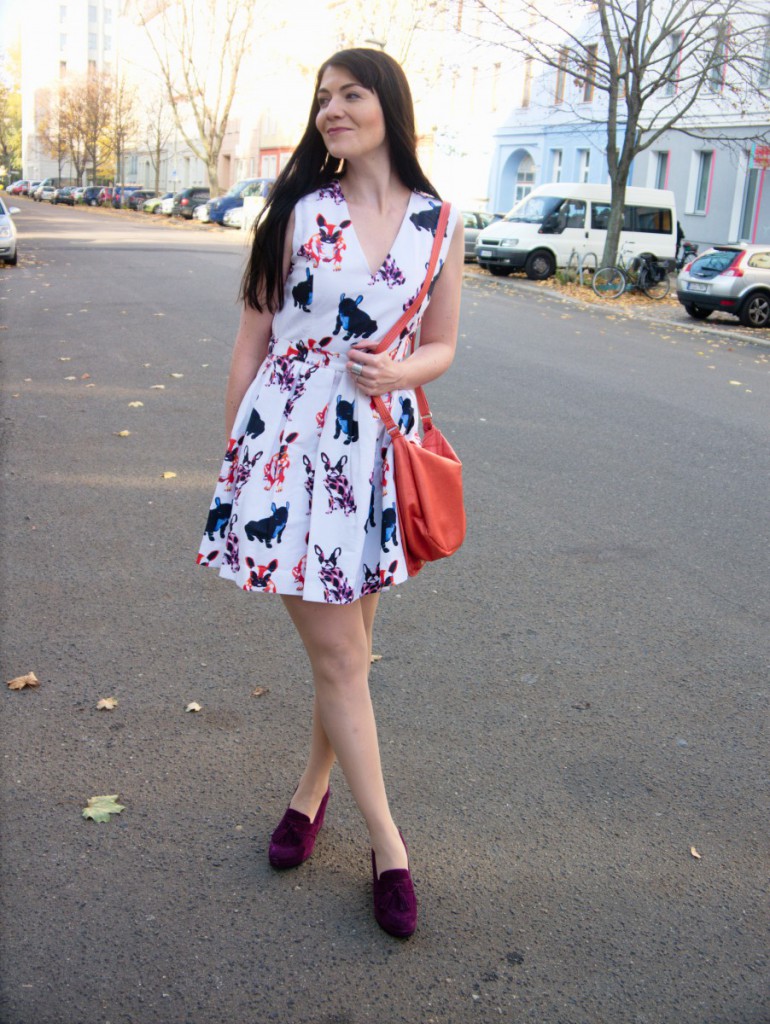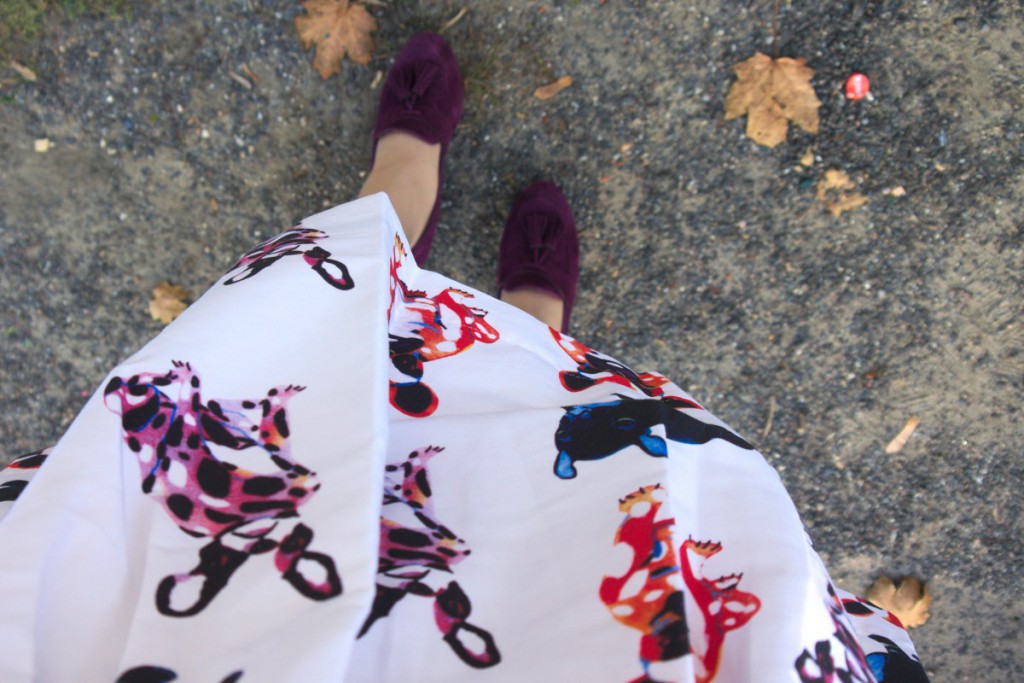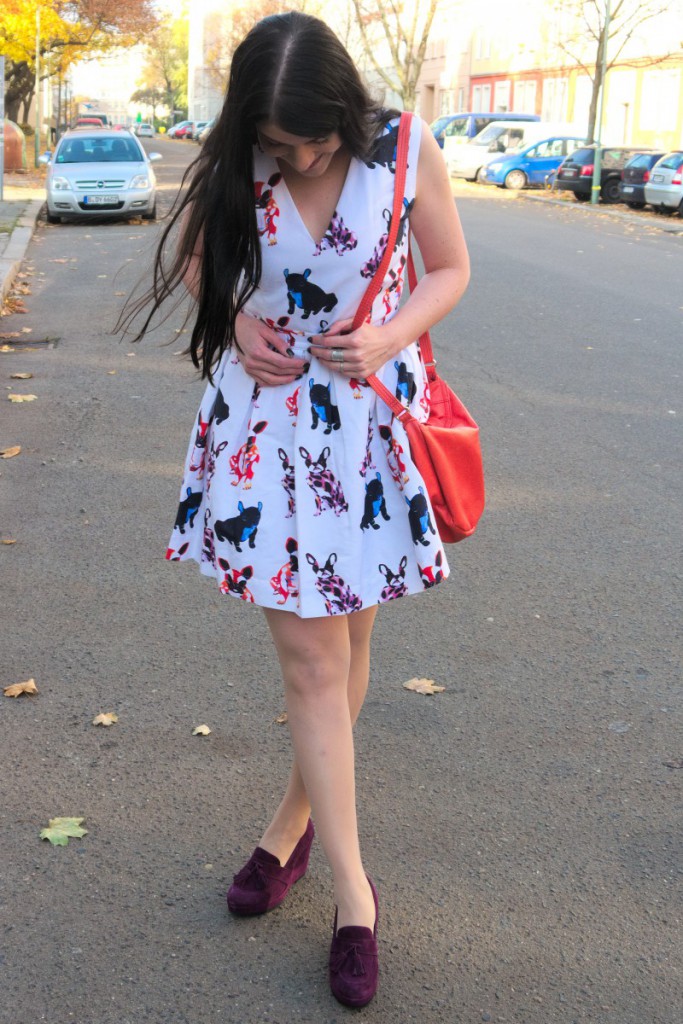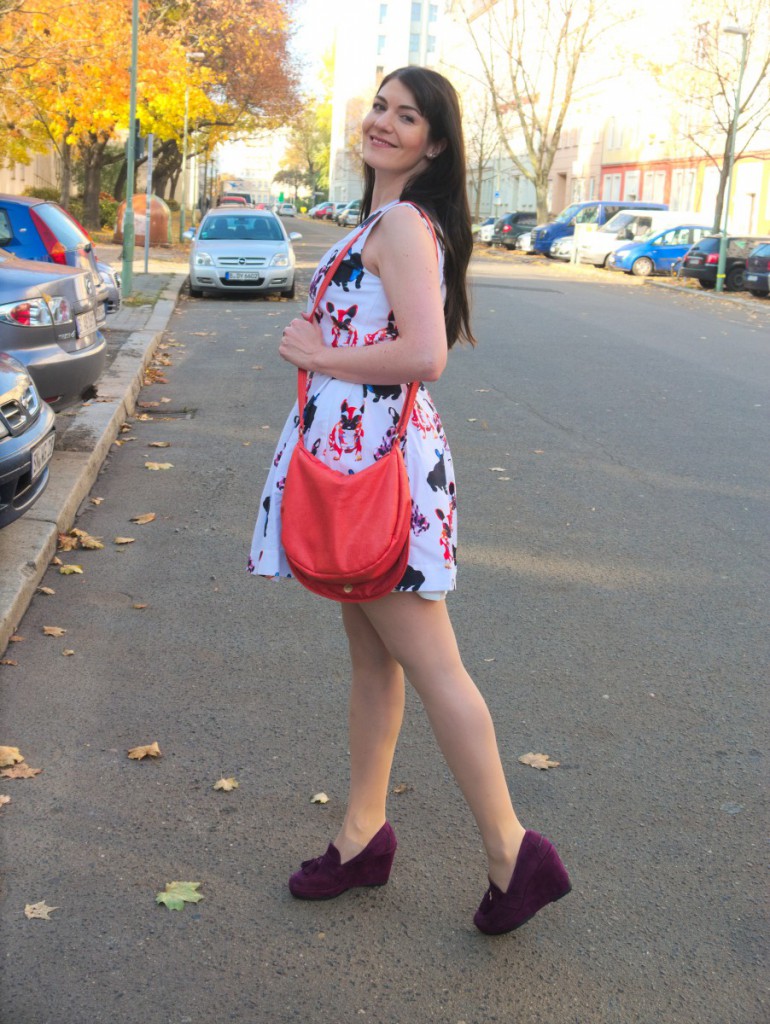 Essentiel Antwerp is a Belgian brand I discovered a few years back while browsing second-hand items on ebay. I rather like this fun multicolour print – there's also a flared skirt with the same pattern here.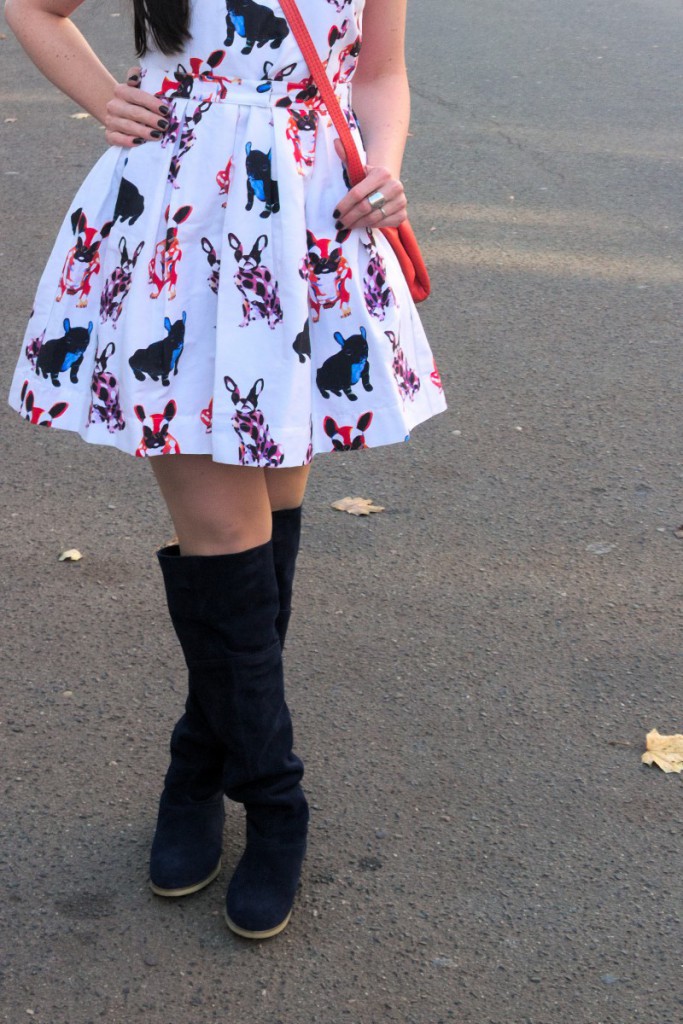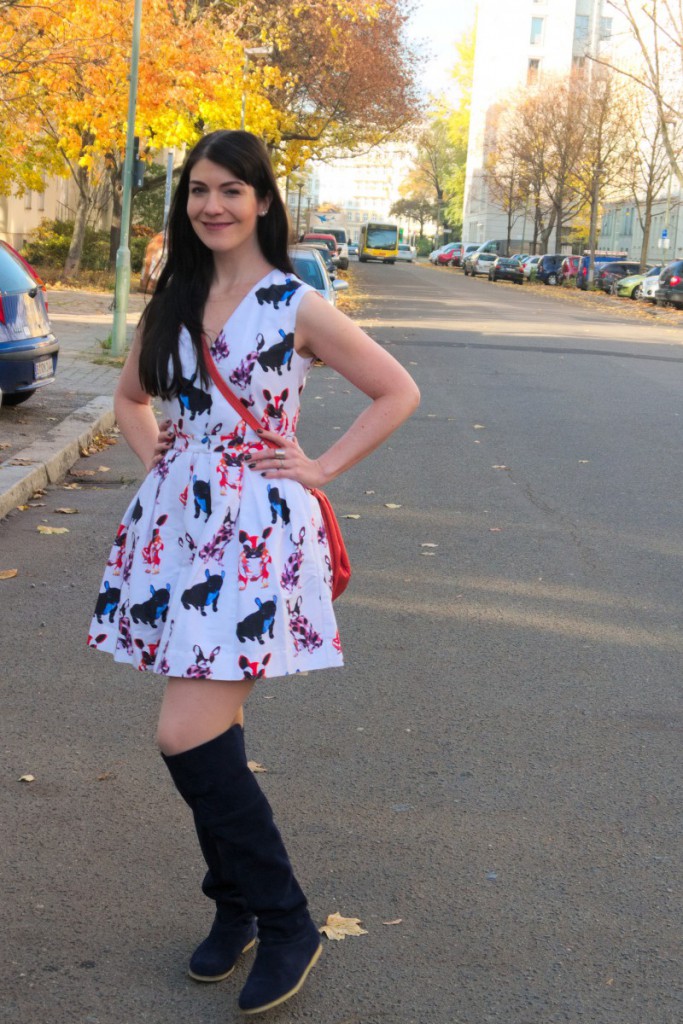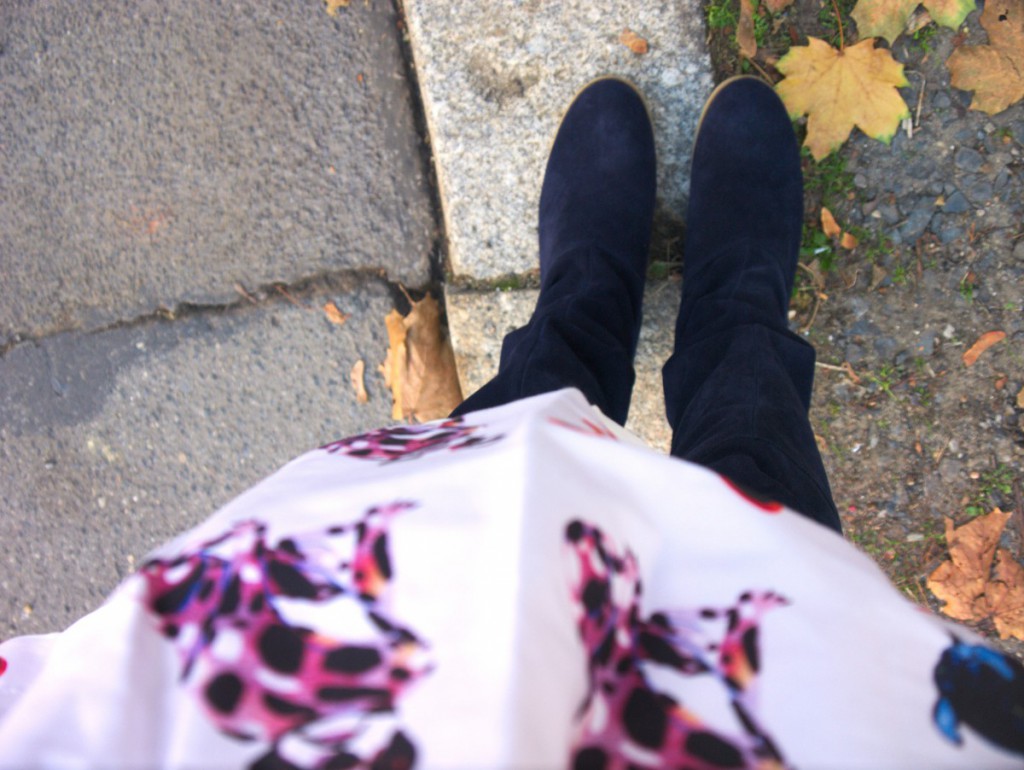 Outfit Details:
Dress – Essentiel Antwerp ( via Asos also on sale here or here)
Overknees – KMB (similar here)
Slippers – Geox
Bag – H&M