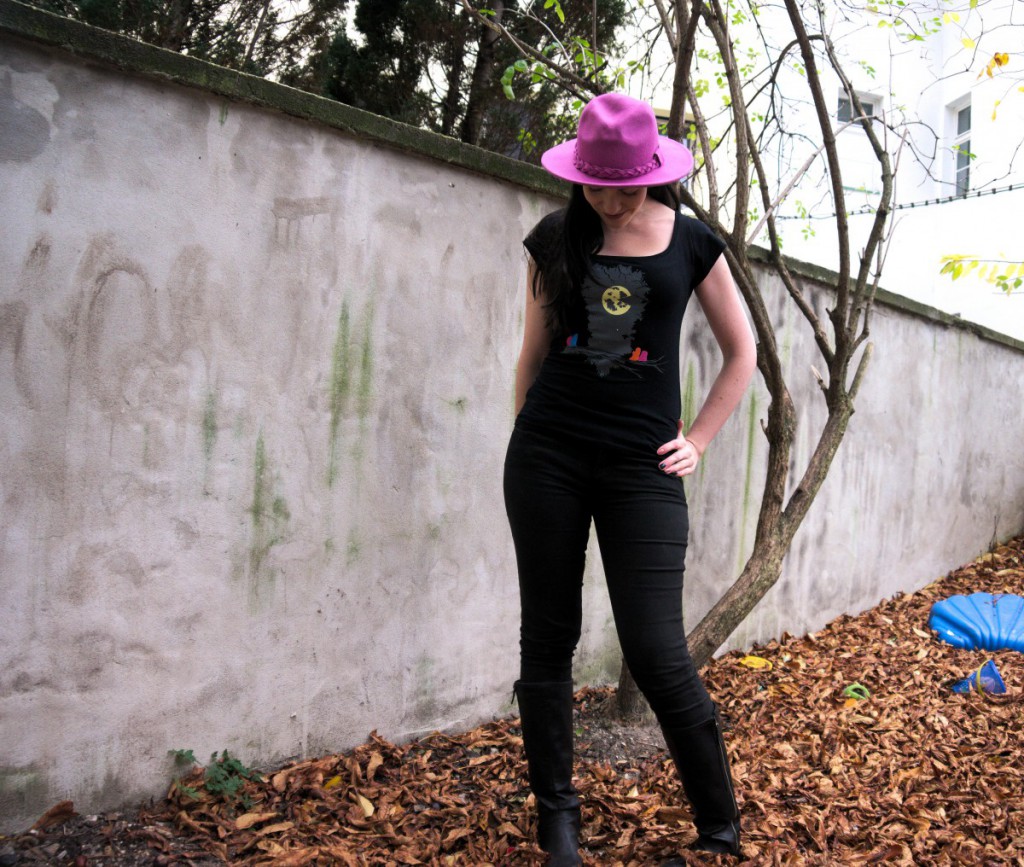 Today I present you…a nerd shirt. As you may know, I have always been a huge science nerd but I also really liked playing video games as a kid.The very first fond gaming memory I have is of me playing Pac-man on a now vintage machine while we were on holiday in Kerry, Ireland 1990.
So when Kater Likoli, a German online store for printed designer T-Shirts, approached me and I saw this cute Pac-man shirt I knew I had to have it. This print is called Pac Nightmare as it features the little ghosts staring up at a huge Pac moon. Can you remember the ghosts' names? I couldn't and had to look them up…Blinky, Inky, Pinky and Clyde. Sadly, I was never very good at playing Pac-Man in those days but I enjoyed it all the same.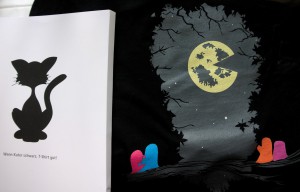 Although I do like elaborate dressing I enjoy wearing fun shirts once in a while. Especially when I'm having a stressful week at work I might just pick a print shirt to lift my mood in the mornings. Sometimes it's just a nice change to go for casual and I'm glad my workplace allows this. I usually combine shirts like this with simple monochromatic pants or a black skirt. I have added a statement fedora hat in dusty pink here as it matches the little pink ghost.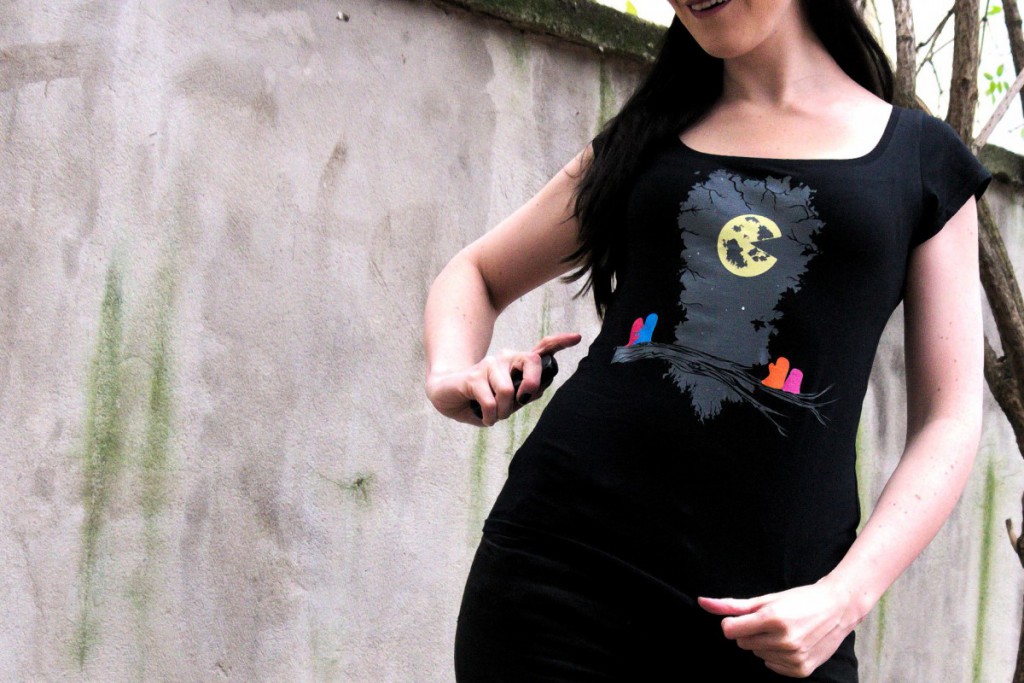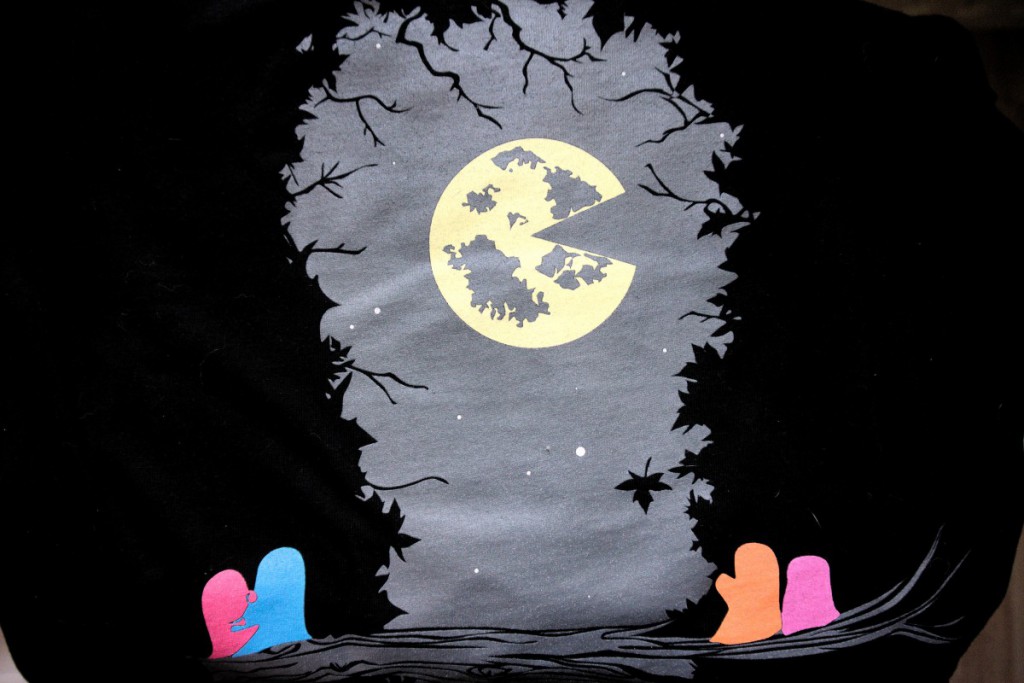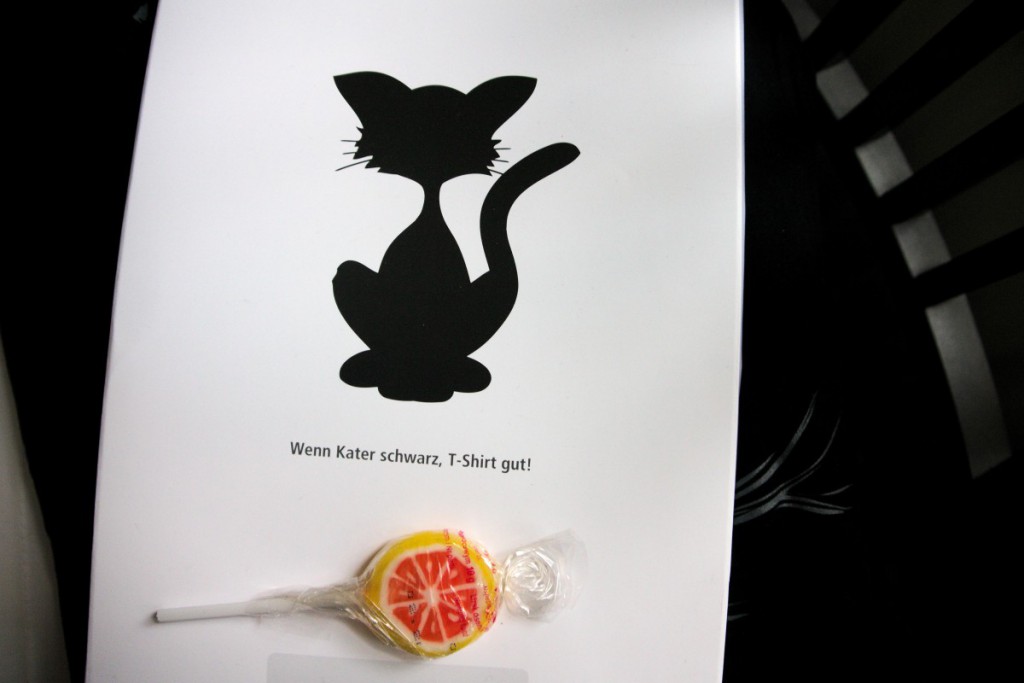 The T-Shirt is made from pure cotton which is the best for comfort in my opinion. What I really liked when picking my shirt is that the shop offers two different fits for girly shirts. With some designs you can actually choose between a fitted style with deep neckline (like the one I'm wearing) or a basic tee with loose-fitting style and a higher neckline. I think this makes it much easier for everyone to pick a fit they actually like wearing.
Some other nostalgic game related designs I like can be found here and here. I also like this one here. Kater Likoli offers a great variety of different prints but true to the company's name (Kater means tomcat in German) there are quite a lot of fun cat themed prints to be had.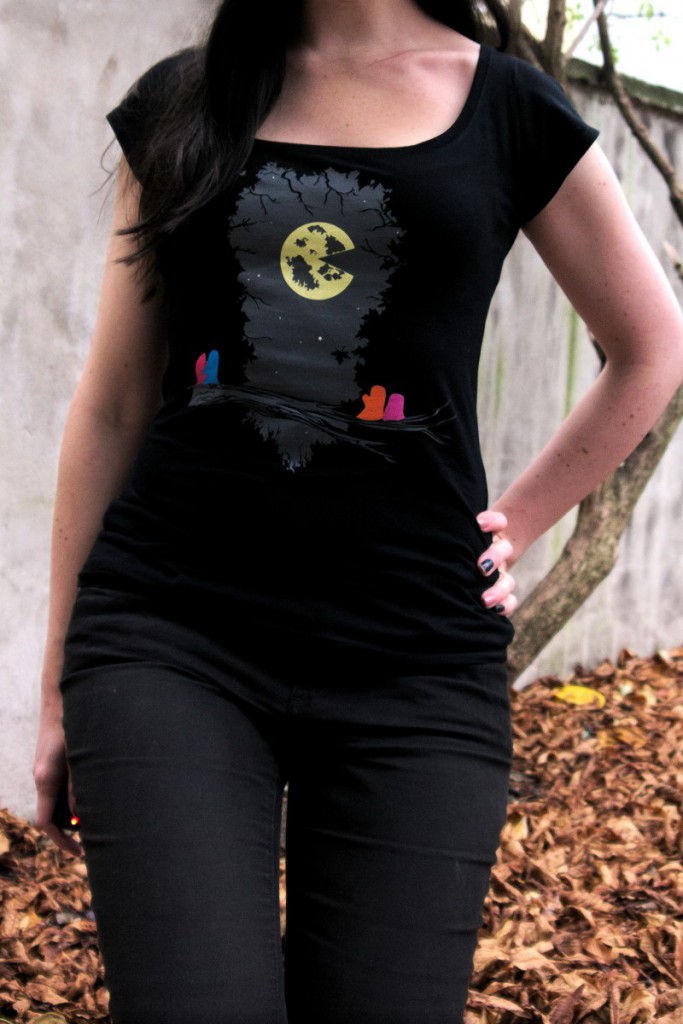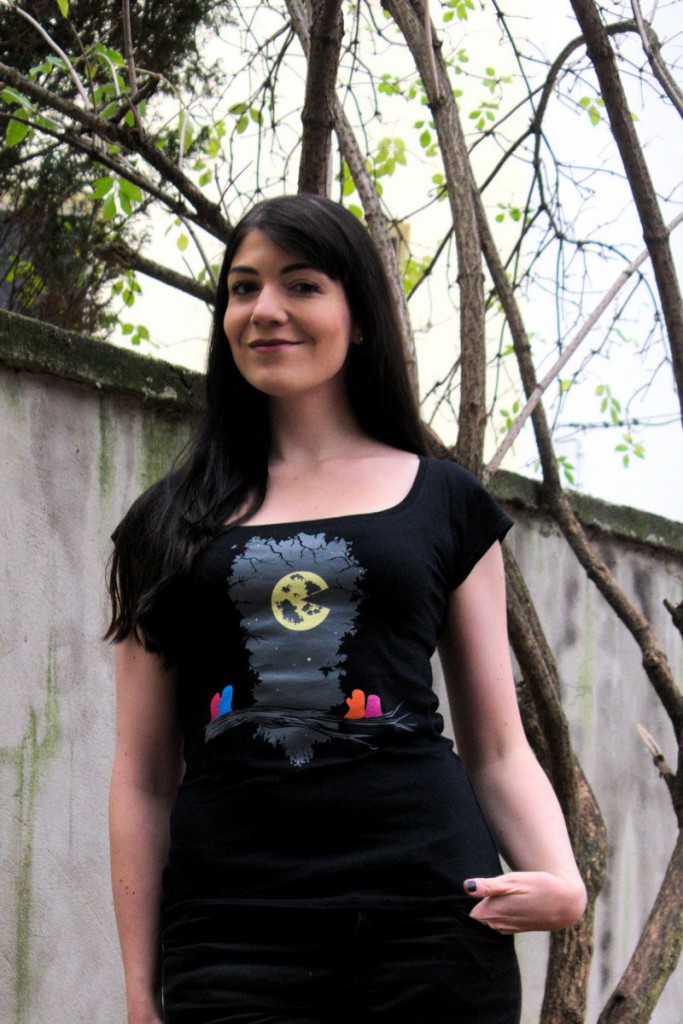 Outfit Details:
T-Shirt – Kater Likoli *
Fedora – Minimum, via Edited
Blazer – Promod
Pants + Boots – Esprit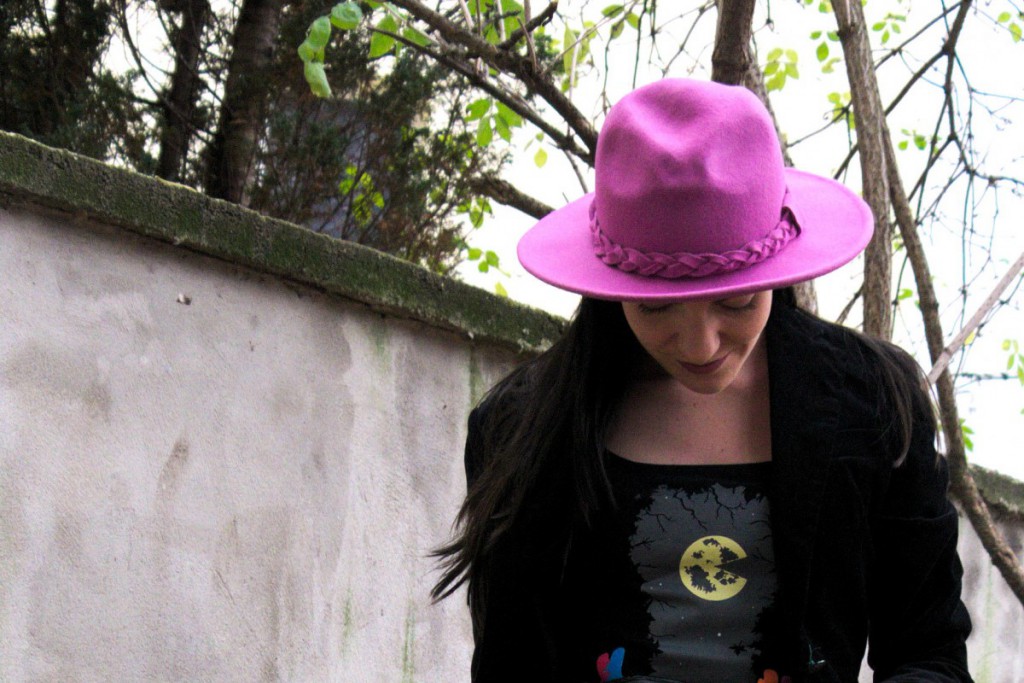 Can you remember playing Pac-Man as a kid? What were your favourite video or arcade games?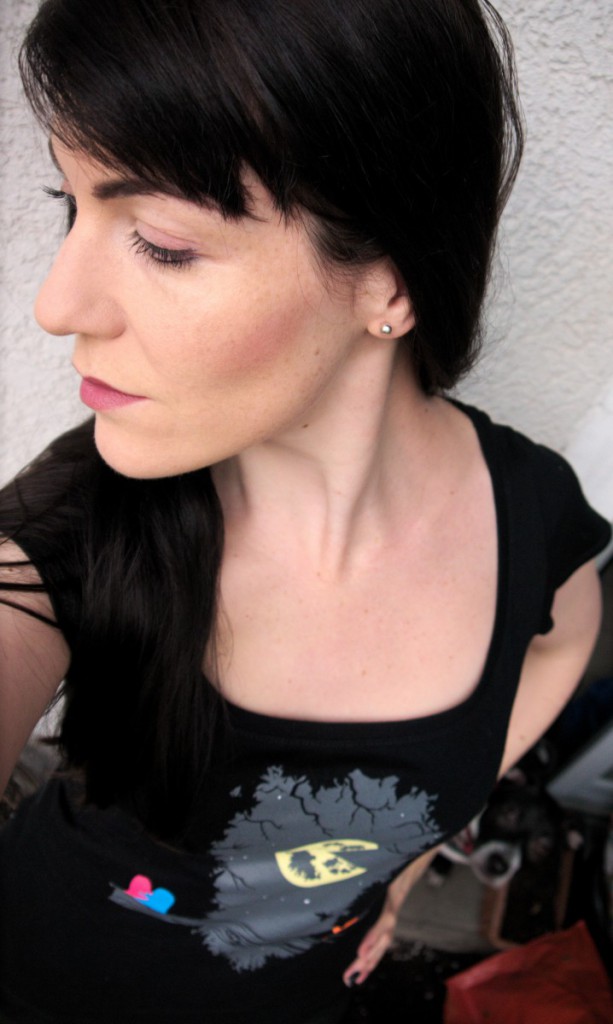 *I received this product for free but my thoughts and opinions are 100% unbiased and my own. My blog is not the place for dishonest reviews.