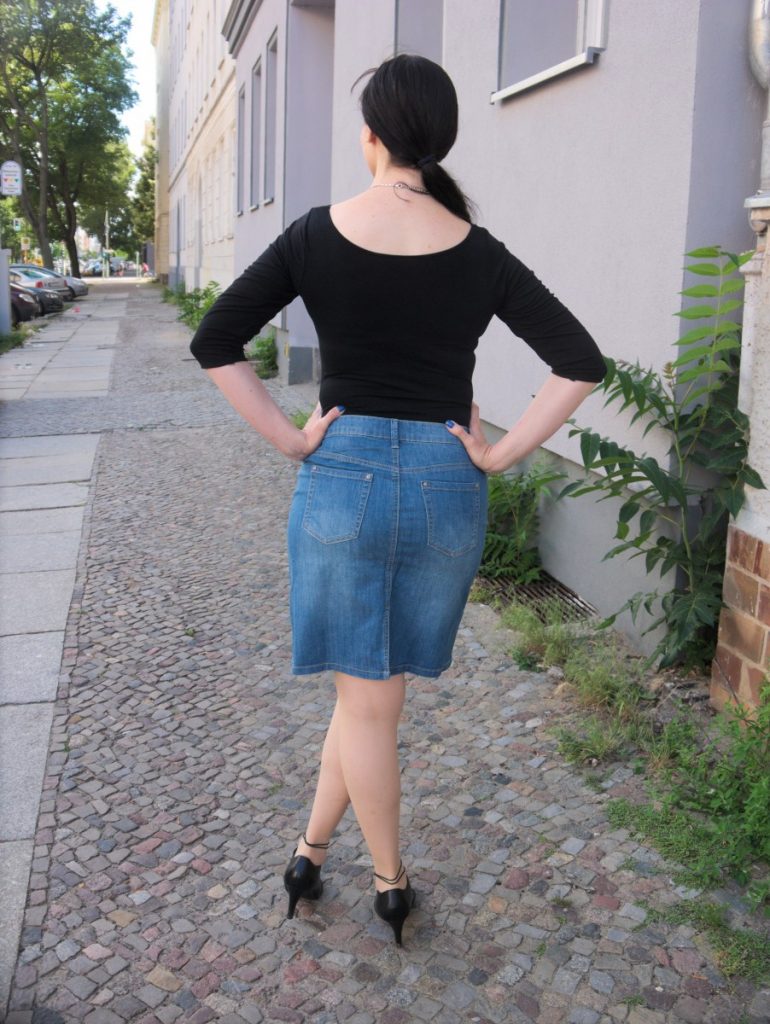 What do you think of budget retail stores when it comes to fashion?
I mean the kind of retail store that sells all kinds of goods, usually ranging from interior decoration, household items, kitchenware to clothing. One might think that the clothes they sell are not the best quality or at least not suitable for most younger people. In Germany, we have this shop, Tchibo, which would fall under that category – originally a German chain of coffee retailers and cafés, they expanded their product range and now offer a weekly-changing range of products. Today, it's one of Germany's largest retail chains but not a fashion brand by any means.
Sometimes stores like Tchibo can offer a surprisingly good range of clothing basics that are perfectly wearable though. And the best thing is that they usually come at a great price (even for people on a budget) and the items pertain to certain quality standards.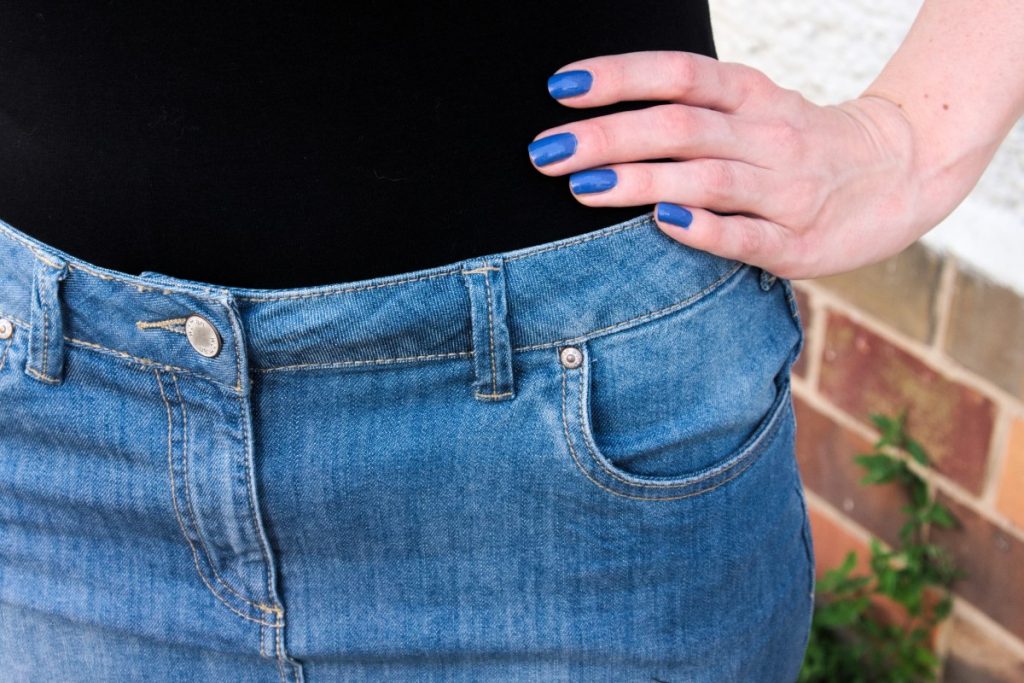 Earlier this summer, I was looking for a classic denim pencilskirt without any frills and for a good price but all my usual shopping places (Zalando, Asos, Esprit, etc.) didn't have what I wanted. They were either not basic, had crazy destroyed patches, the wrong colour or were far too expensive. Then finally I came across this one by Tchibo. It's the perfect basic skirt and has a great fit. The black leotard is another Tchibo find which I love. I realize this is not an exciting outfit as such but I wanted to showcase that sometimes you come across great pieces in the most unlikely places.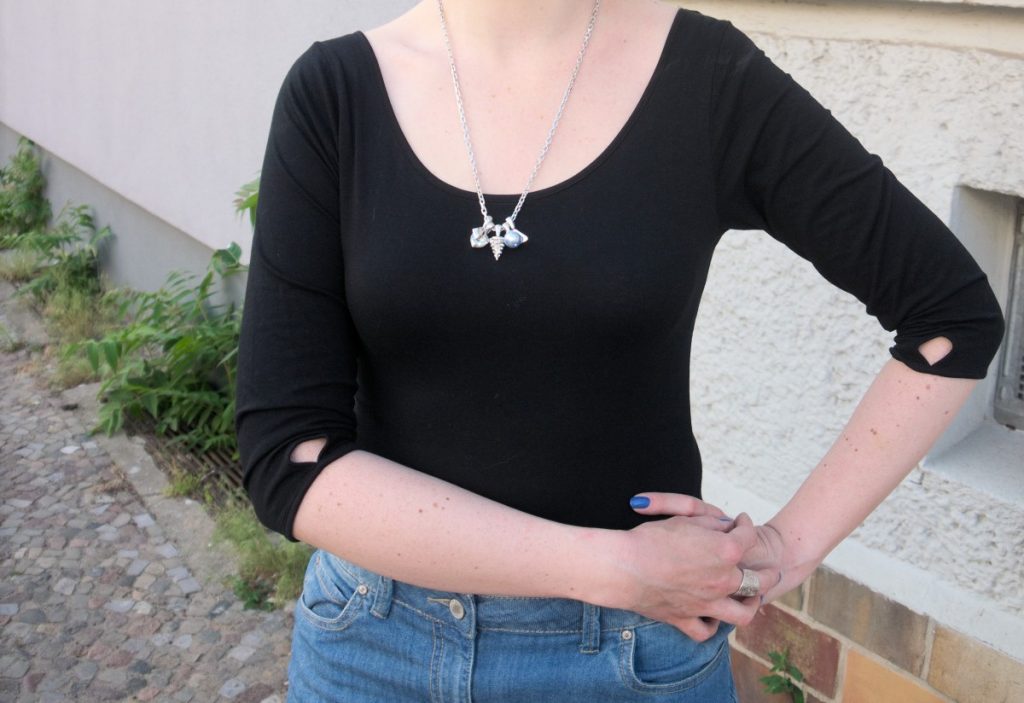 Outfit Details:
Denim Skirt – Tchibo (similar)
Body – Tchibo
Sandals – 5th Avenue, by Deichmann
Ring – Kenzo
Necklace – Ca&Lou
Nails: Essie pret a surfer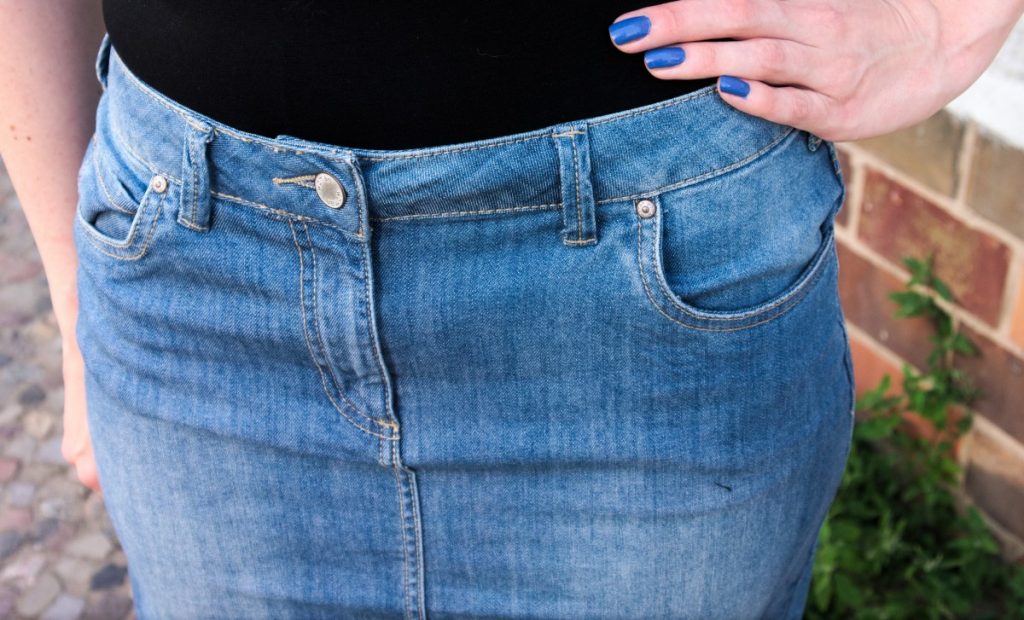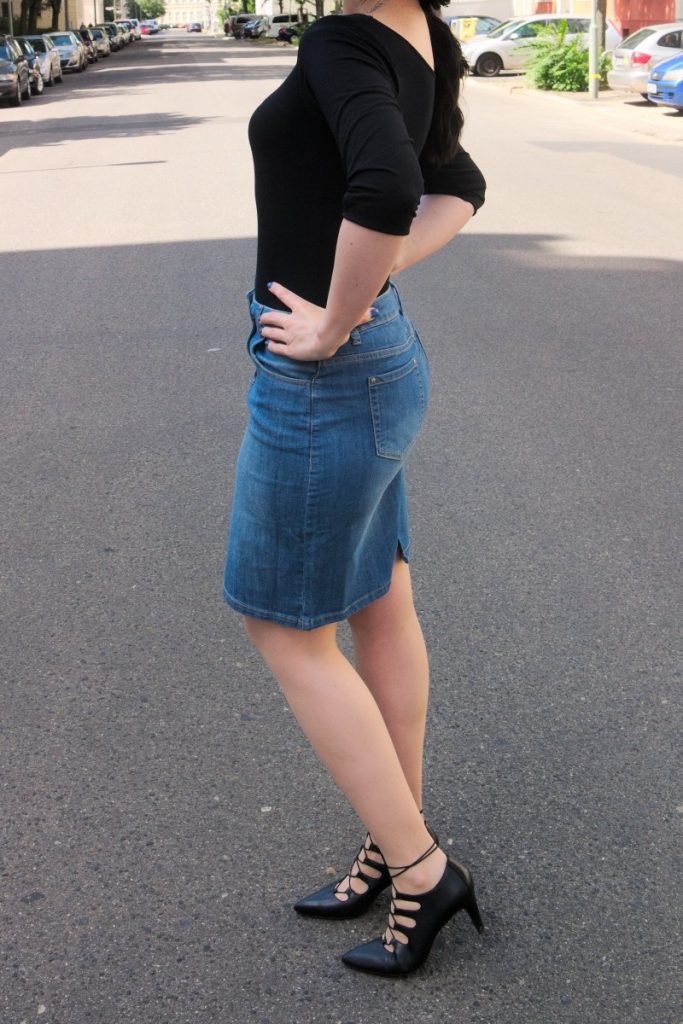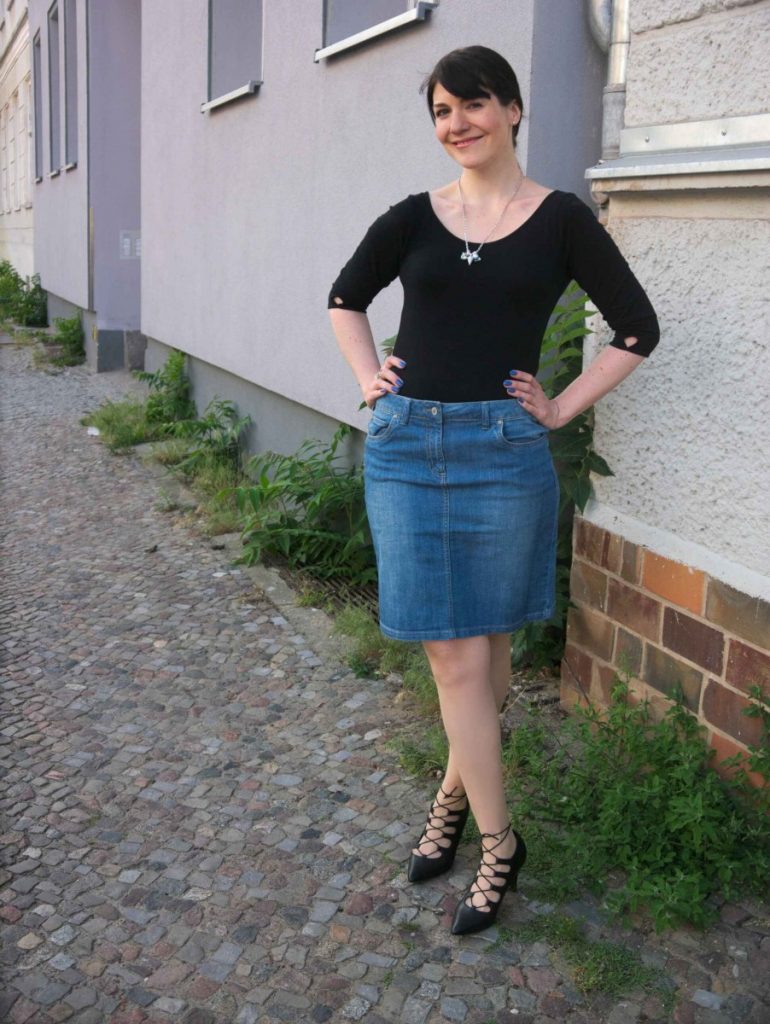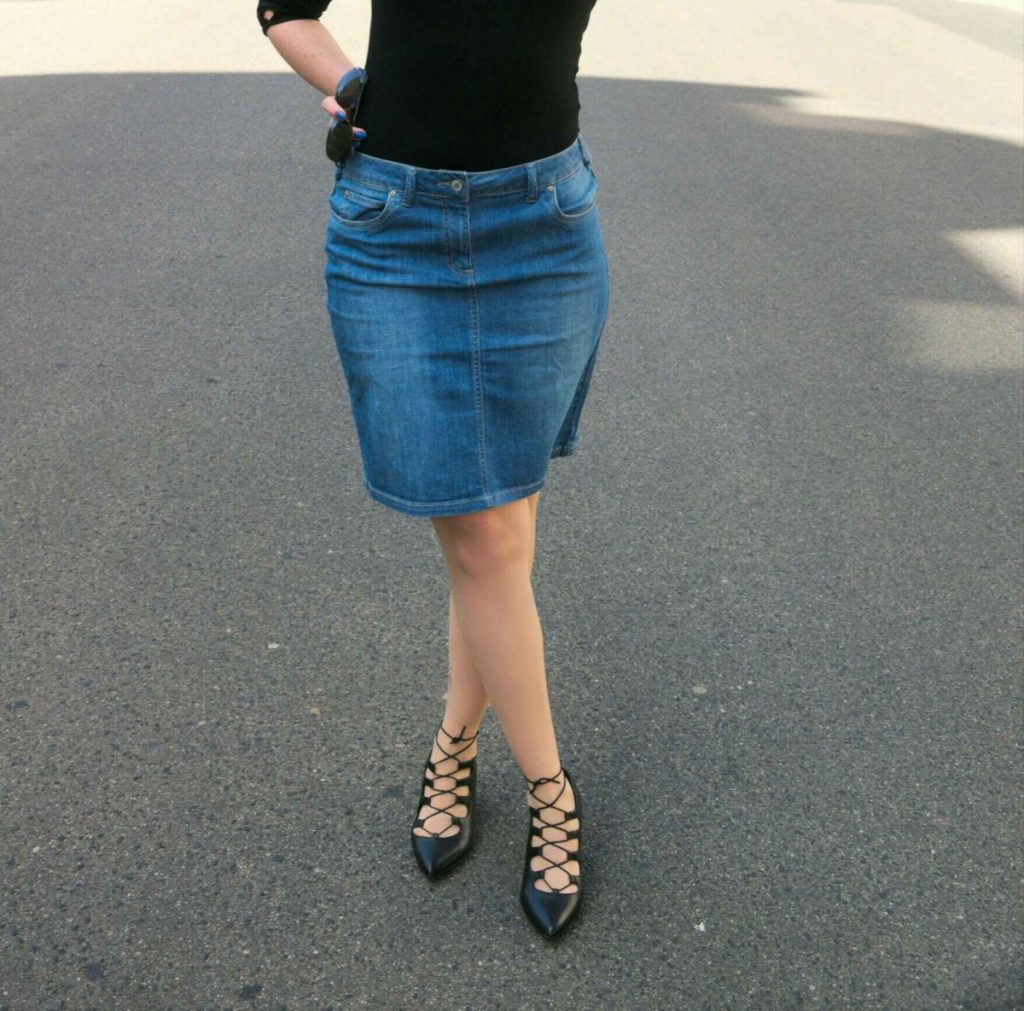 Have you made surprising shopping discoveries lately?
---