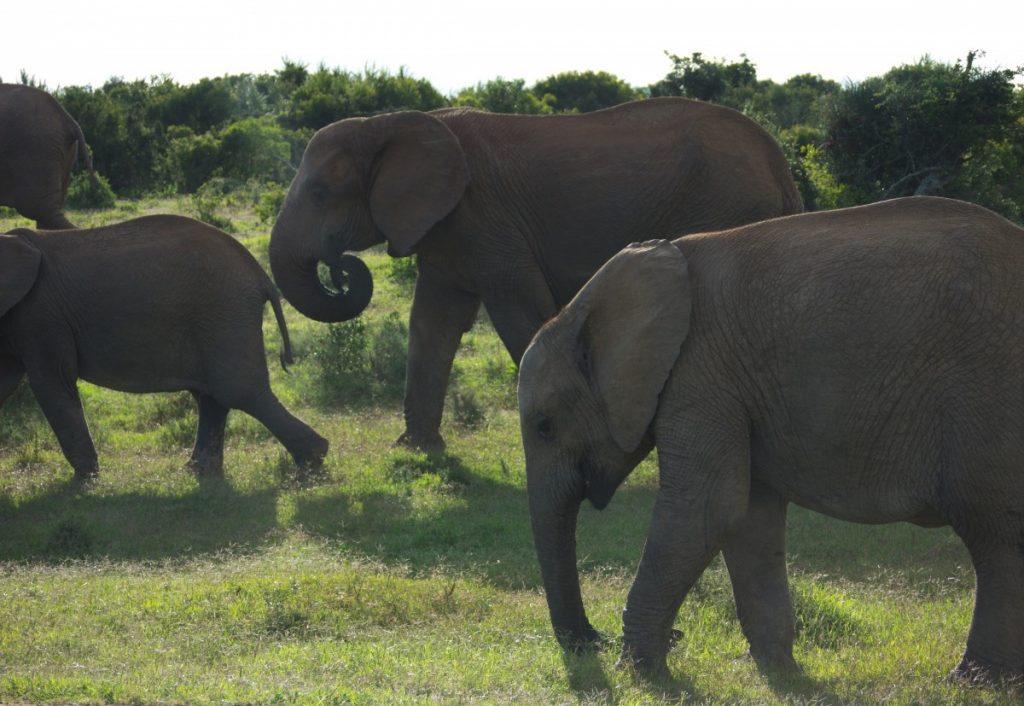 Today is not only Friday (always a reason to celebrate from my point of view) – it's also World Elephant Day. I decided to share some of my own experiences with these majestic creatures from our trip to South Africa.
While we were there we made a stop at Addo Elephant National Park.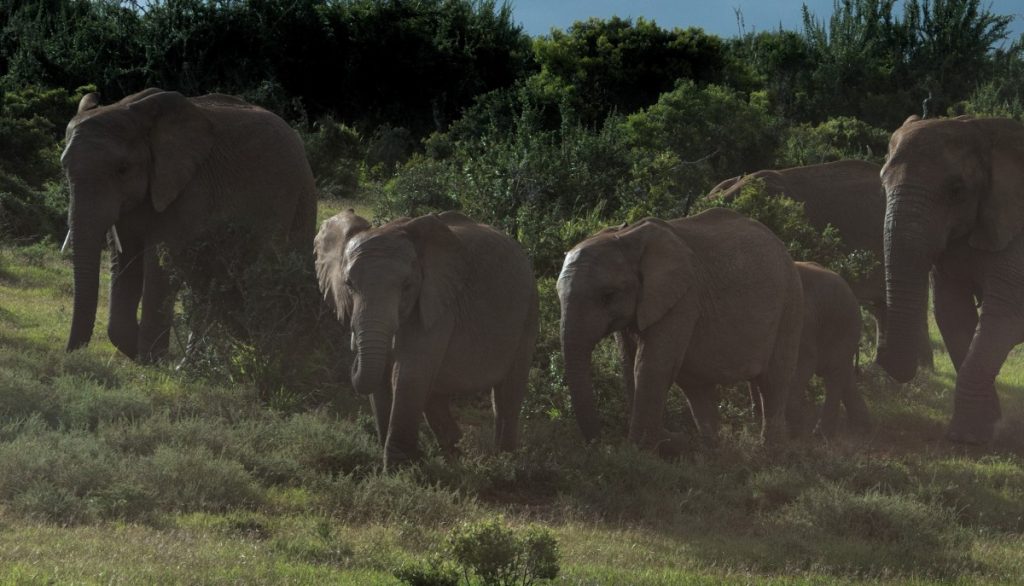 This is a National Park with free roaming elephants (Loxodonta africana) which are protected within the park. It is situated near Port Elizabeth in the Eastern Cape and one of the country's 19 National Parks. Looking at the statistics of poaching and the illegal ivory trade you understand how important it is to have wildlife protection areas allover Africa to give these animals a chance to live in peace.
The park was founded in 1931 to help protect the eleven(!) remaining elephants in the area at that time. Thankfully, protection efforts have been somewhat successful and elephant numbers have increased to more than 600 individuals today.
I feel very lucky to have had the opportunity to observe these amazing animals in the wild. It was fascinating to watch several small herds and the occasional single male grazing while we were slowly driving along the roads. The great thing about taking your own car is that you can always stop and watch for as long as you like. If you take your time you may be lucky and witness some amazing social interactions. For me, with a degree of behavioural training, it was an intense experience.
You could see mothers walking on either side of the calves of various ages, taking them into the centre of the group for extra protection. One of the most beautiful encounters for me was a little group of females with their kids and a single adult cow following close behind. You could see from her appearance that she must have been by far the oldest of the family group. Yet she was keenly watching everything that went on around them while the others were leading the youngsters, always keeping a wary eye on the cars and any potential threats. This matriarch really moved me. As it is the wisdom of such individuals that is critical for the rest of the herd to learn how to behave and survive. It was good to see that at least in some places they have the chance to grow to old age.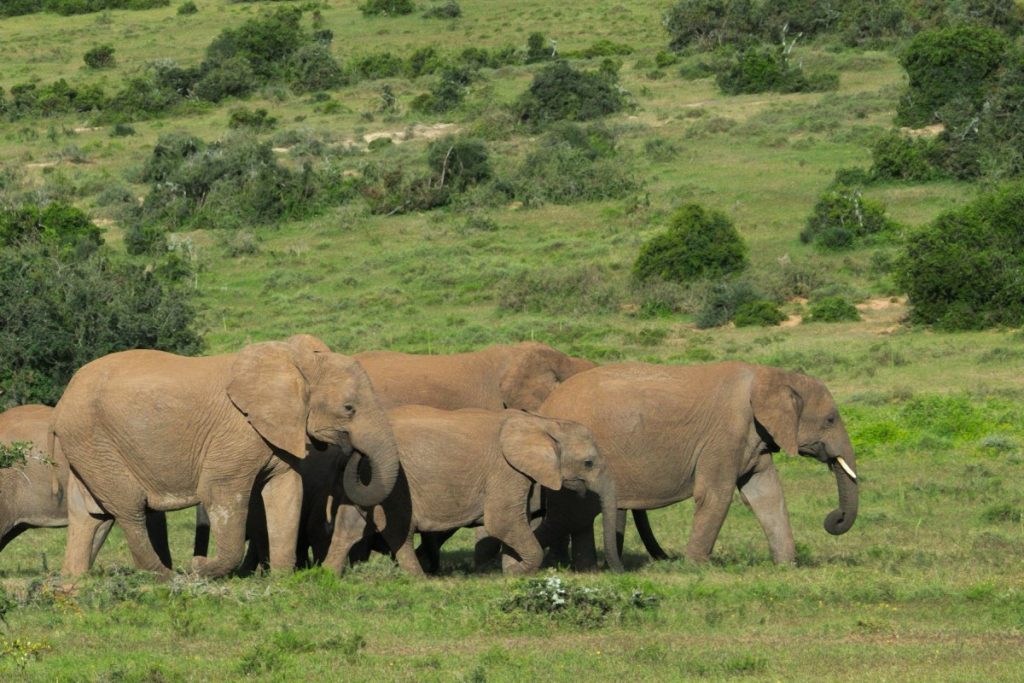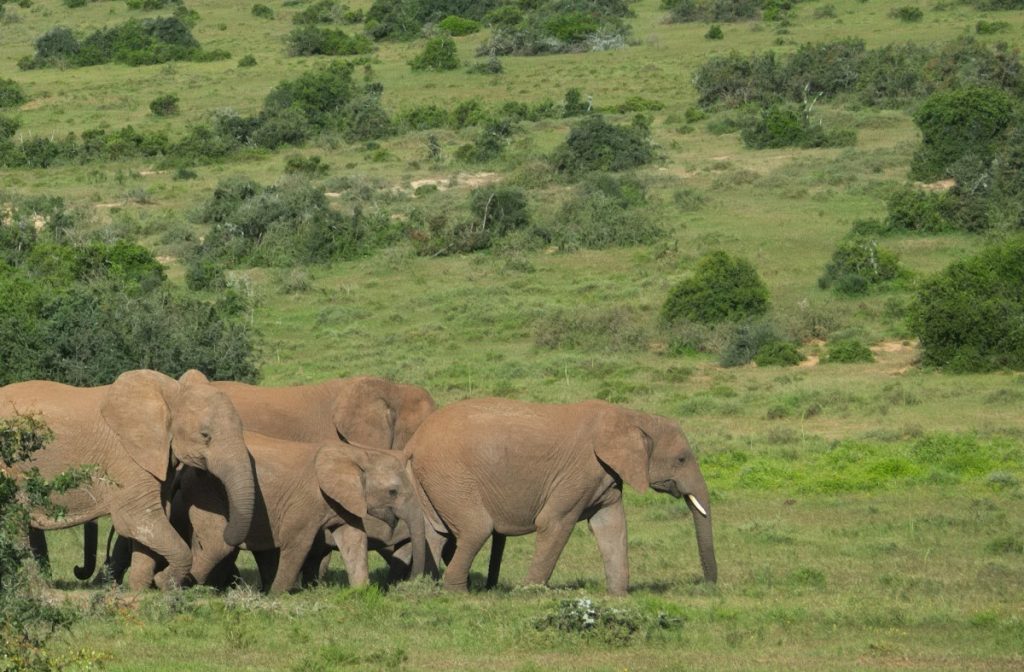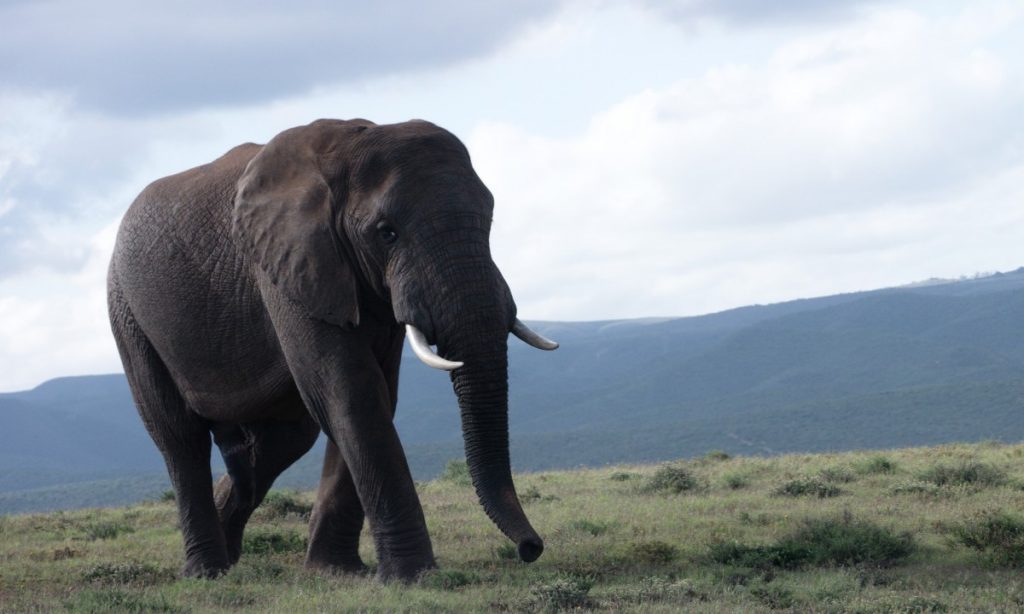 But even without an eye for detail, it's quite an amazing experience looking out of your car window and having a huge elephant feeding on shrubs right next to you, almost close to touch. The elephants are used to cars driving past and although there are vast areas where they could go if they wanted to avoid the roads they seemed content with us passersby. The above individual was a large single male who did an impressive little display of fanning out his ears in a mock charge in order to give us a piece of his mind as he apparently wasn't too pleased to find us in his way when he wanted to cross the road.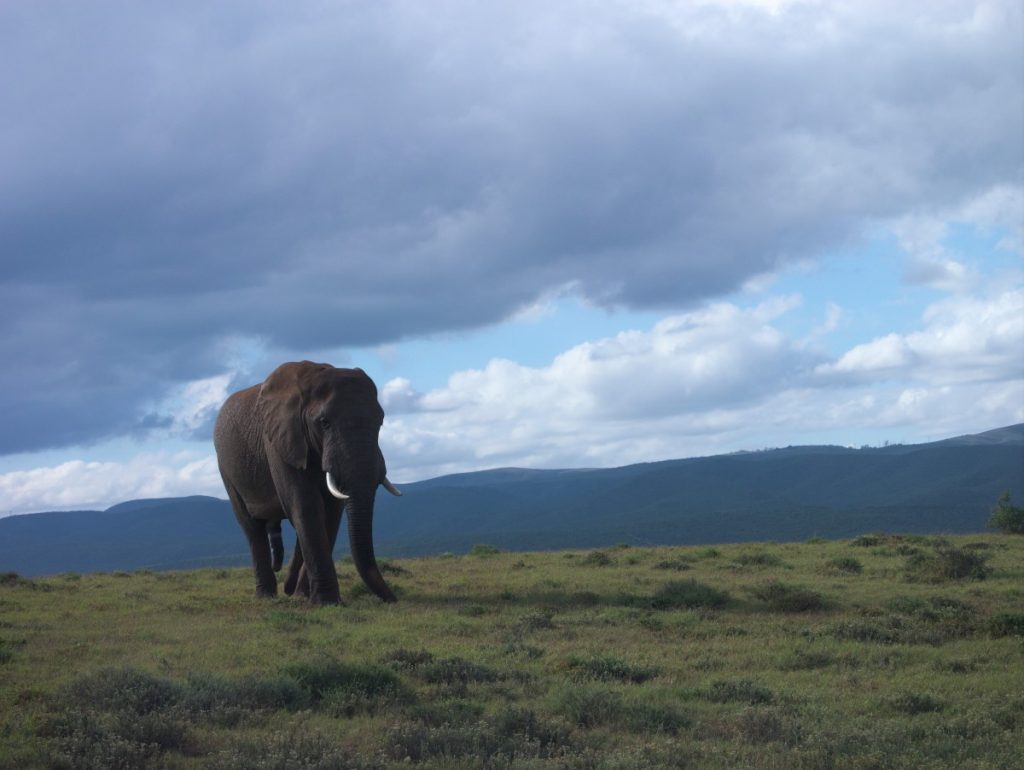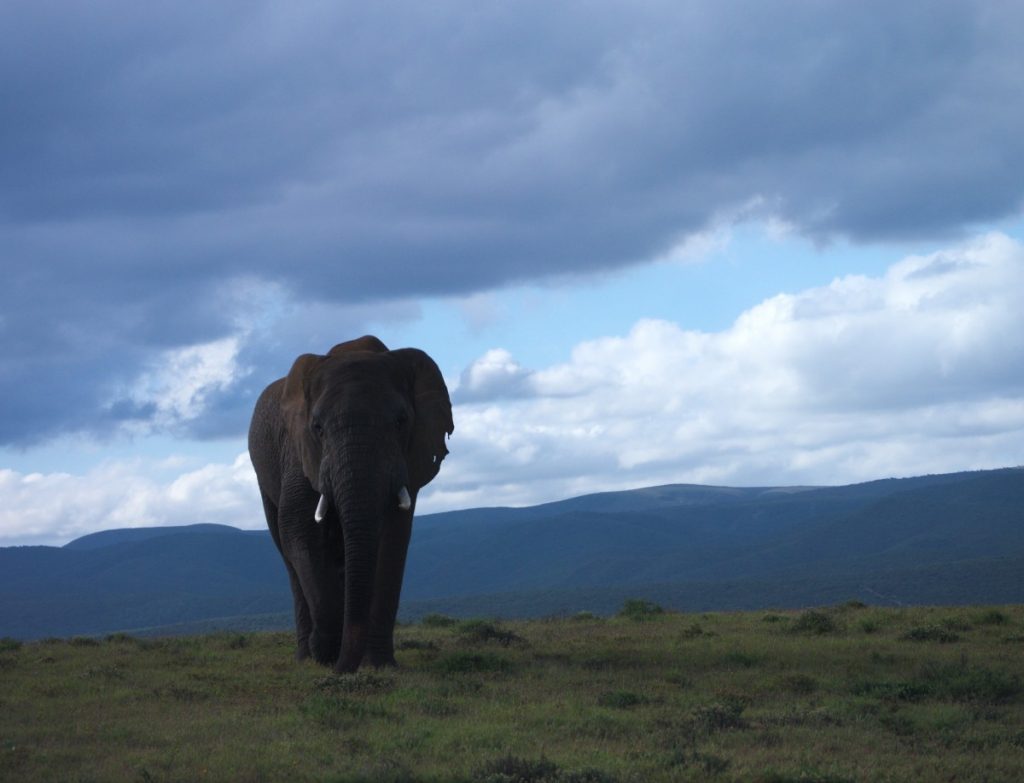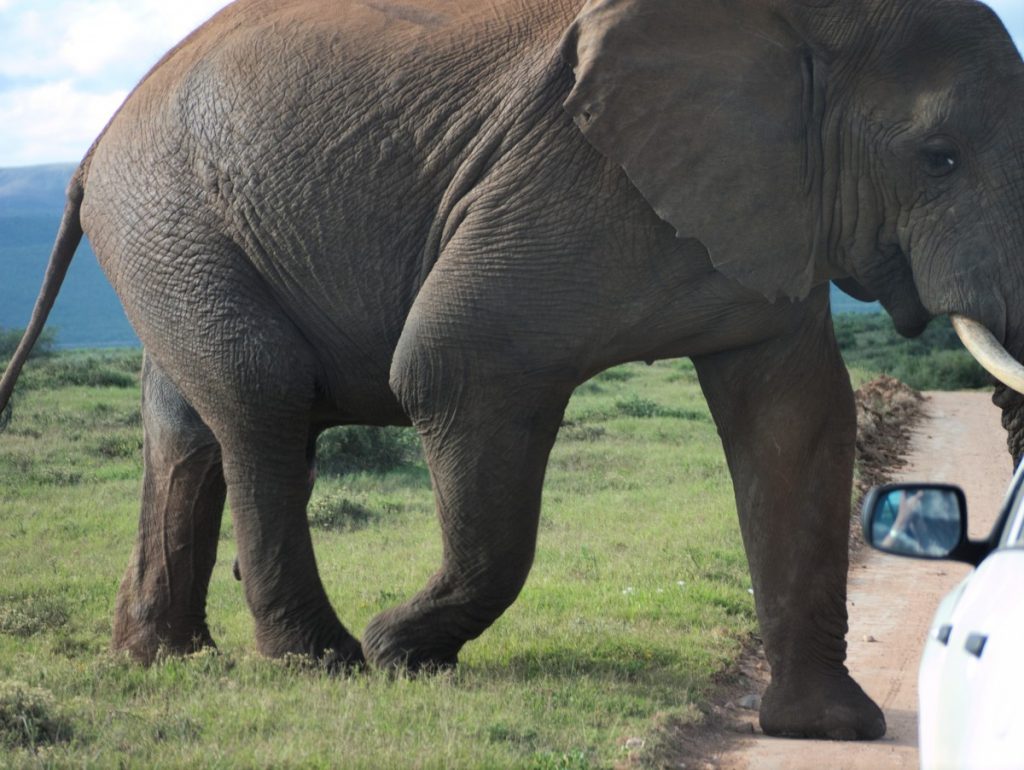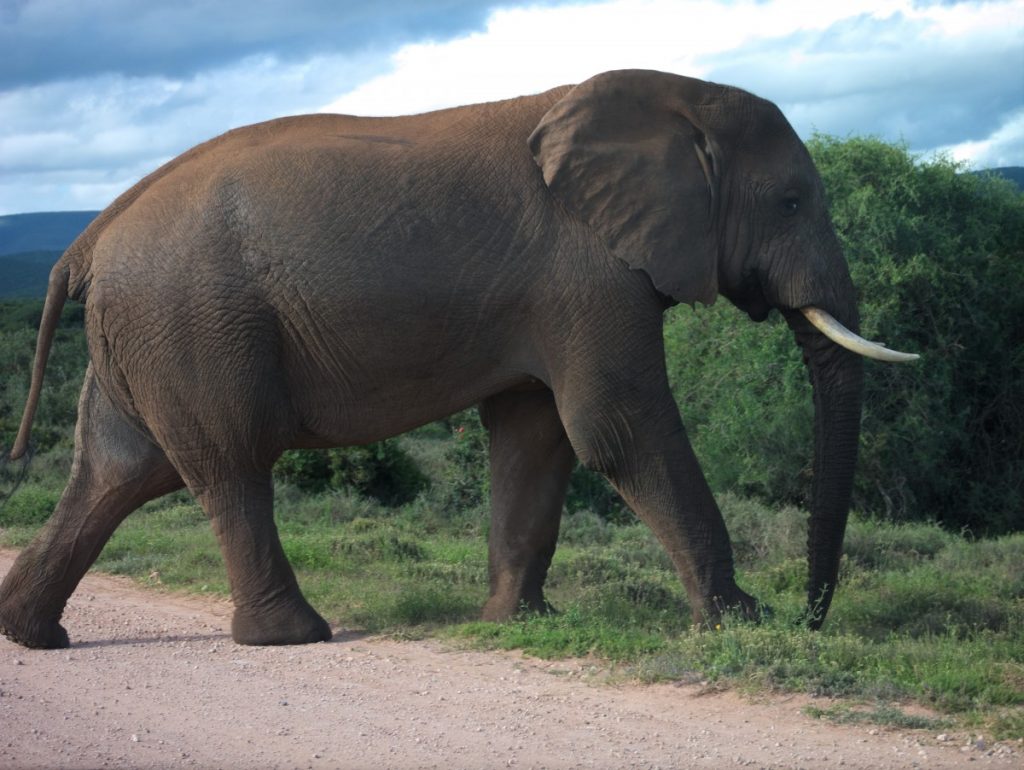 World Elephant Day aims to raise awareness for the plight of African and Asian elephants and helps to protect them from the numerous threats they face.
Links: Addo Elephant National Park here, World Elephant Day here
---
Have you visited any National Parks lately? Have you been to Africa?