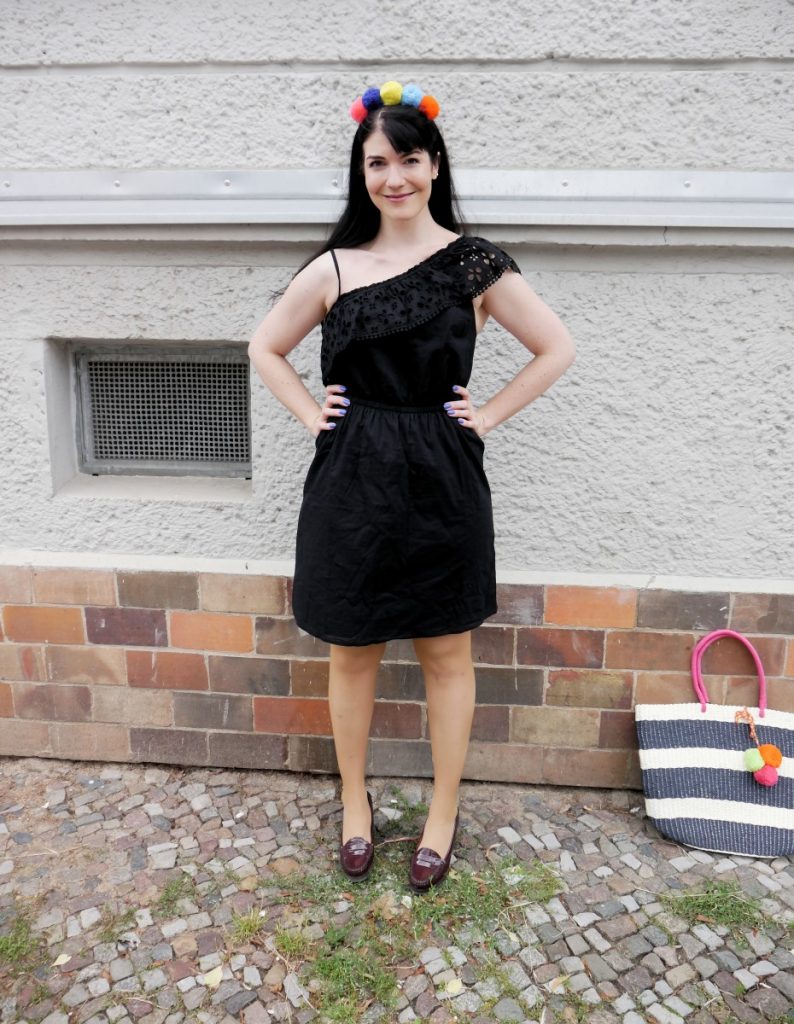 Fashion should be fun. That's what started this blog in the first place.
But sometimes life teaches you that things you used to love are no longer good for you. No worries, I'm not planning to quit blogging. I'm talking about letting go of things that don't motivate you to be that better person anymore. That don't have you pining for more or might even hurt you. In that case, you need to let go at some point. For me, that point has just come with my job.
One-Shoulder LBD with Pom Pom Headband and Striped Straw Bag
When I saw these pom pom headbands at Asos I knew I would never wear one of them to my job (or anywhere else, in fact, save for the occasional party maybe). I still wanted one, badly. After all, there's nothing wrong with adding a bit of fun to your life or outfits now and then. That's probably what you'll remember most fondly when your life is over one day, not how hard you worked at the office or how devoted you were to your career. Revive what has fallen into hibernation mode, let go of old habits or crappy jobs for that matter.
I love the pop of colour the pom poms create so I opted for a plain black dress with just a little tone in tone embroidery. And one of my latest loves – a straw bag. And yes, it was pretty windy when we were trying to shoot this outfit but I think that's kind of fitting the general mood here.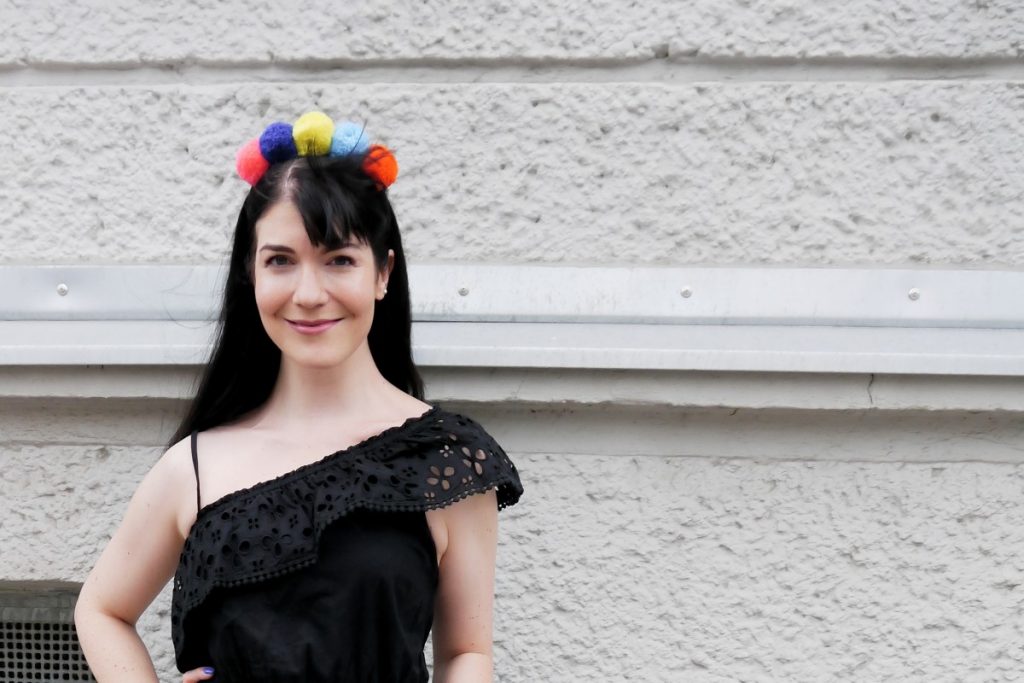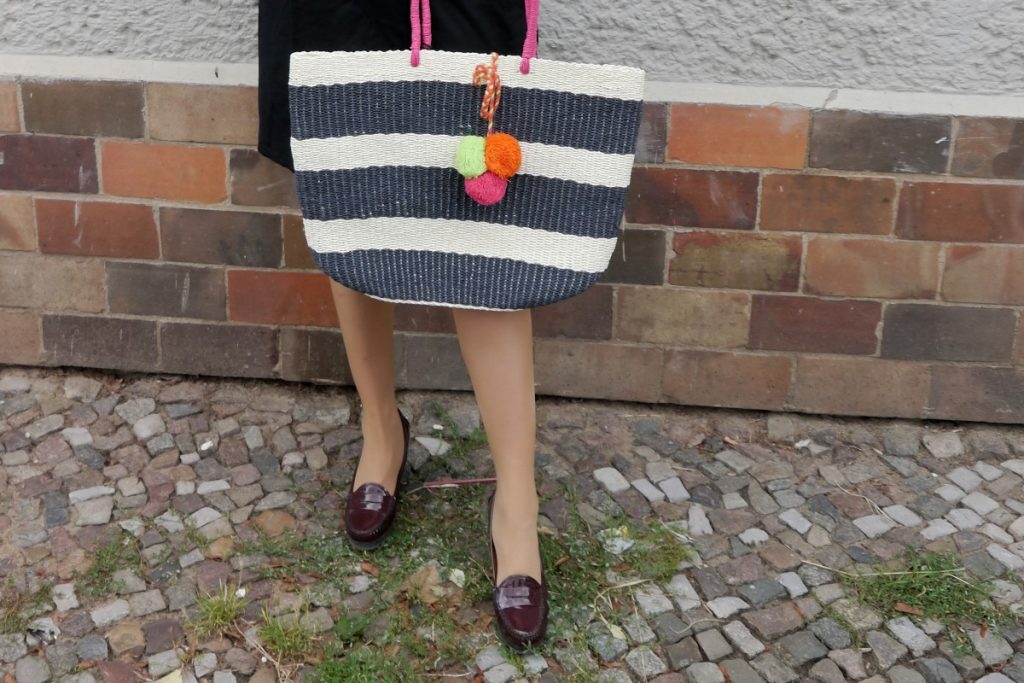 Outfit Details:
Dress – Dorothy Perkins here
Straw Bag – Nali here
Loafers – Geox  similar
Headband – Monki here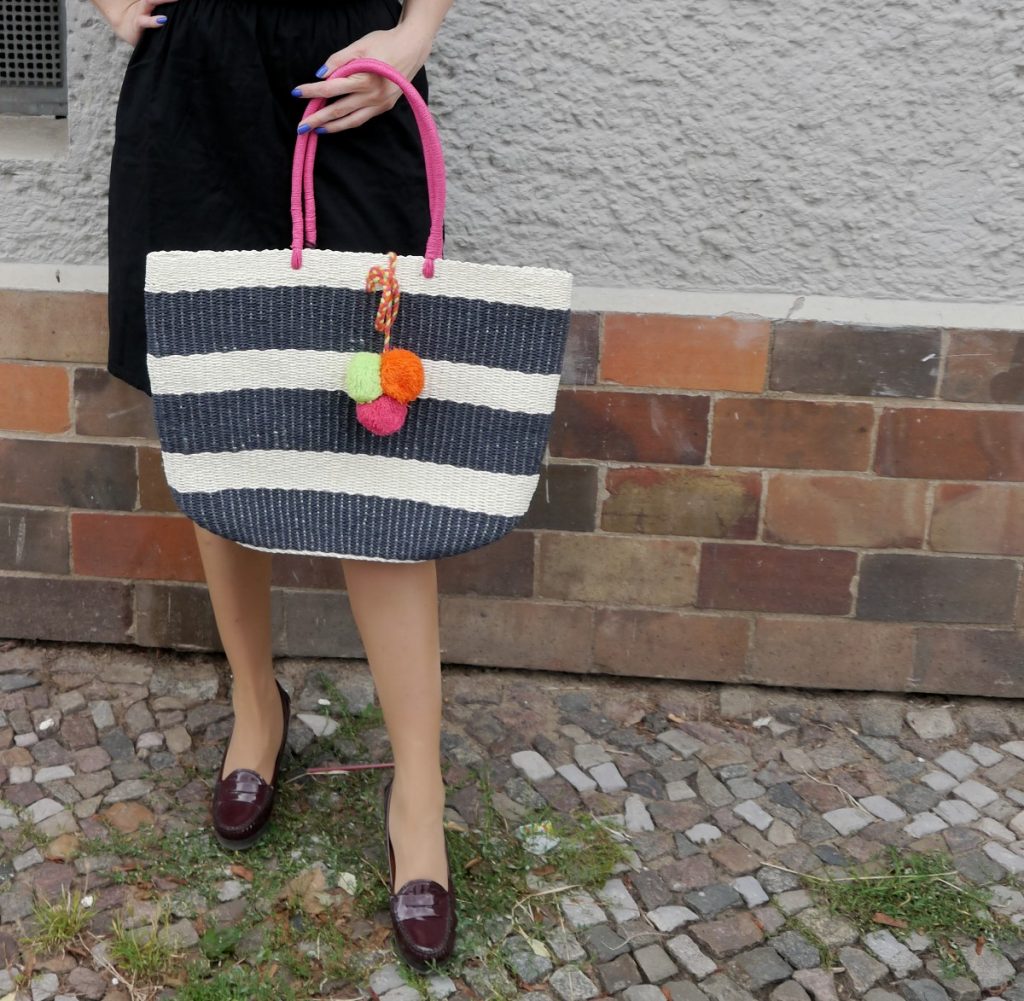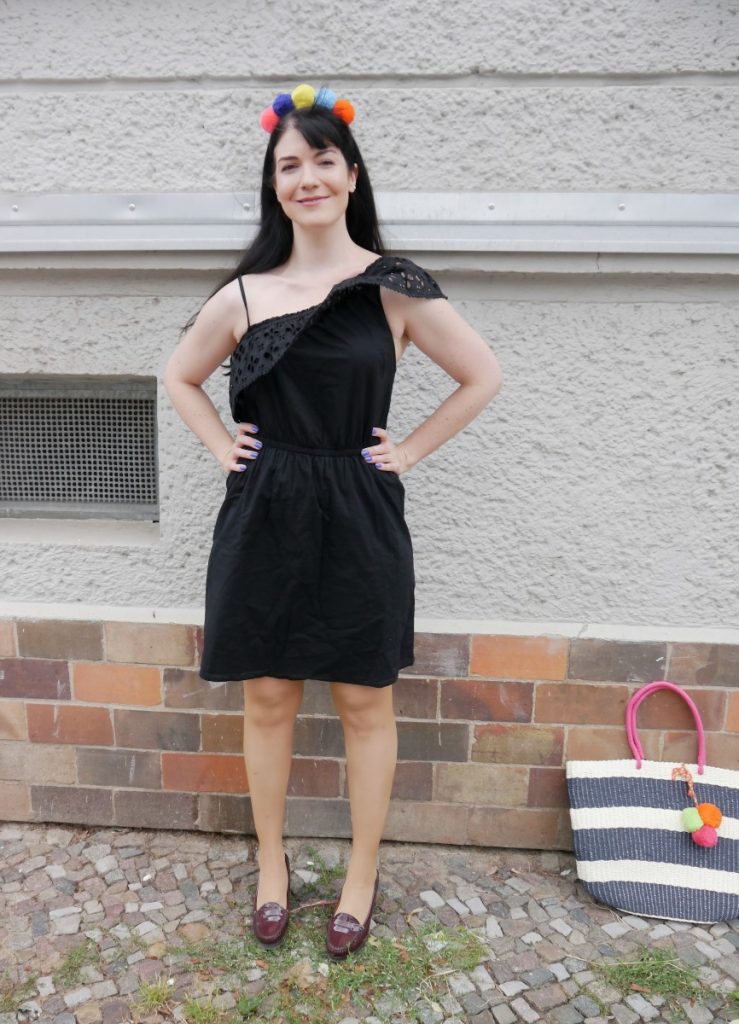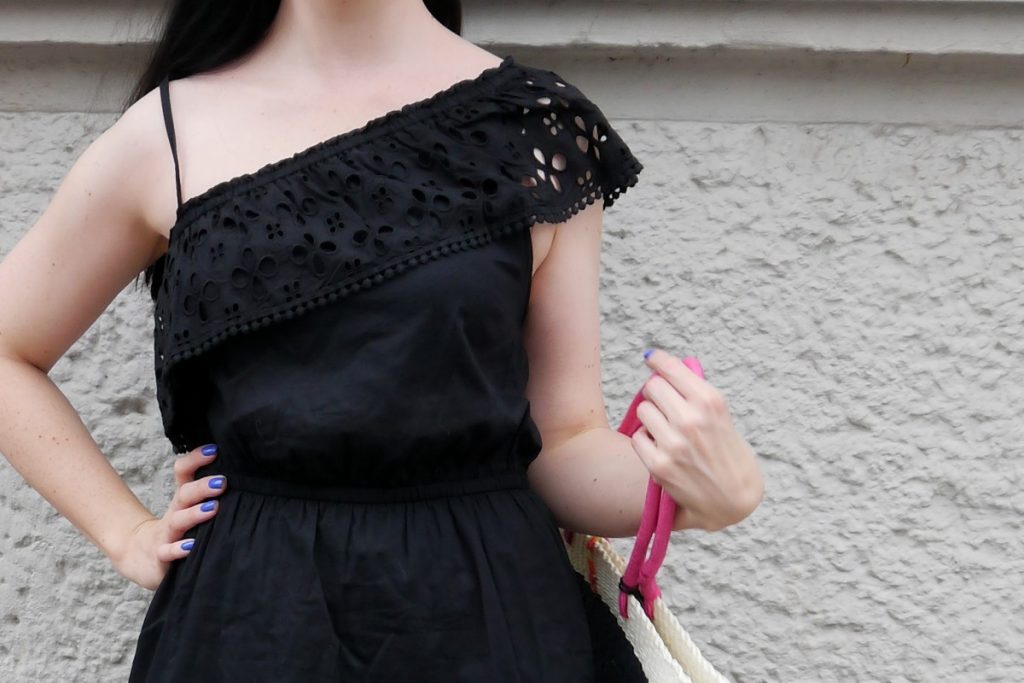 ---
Have you ever been stuck in an awful job? Hope your week is going great guys!