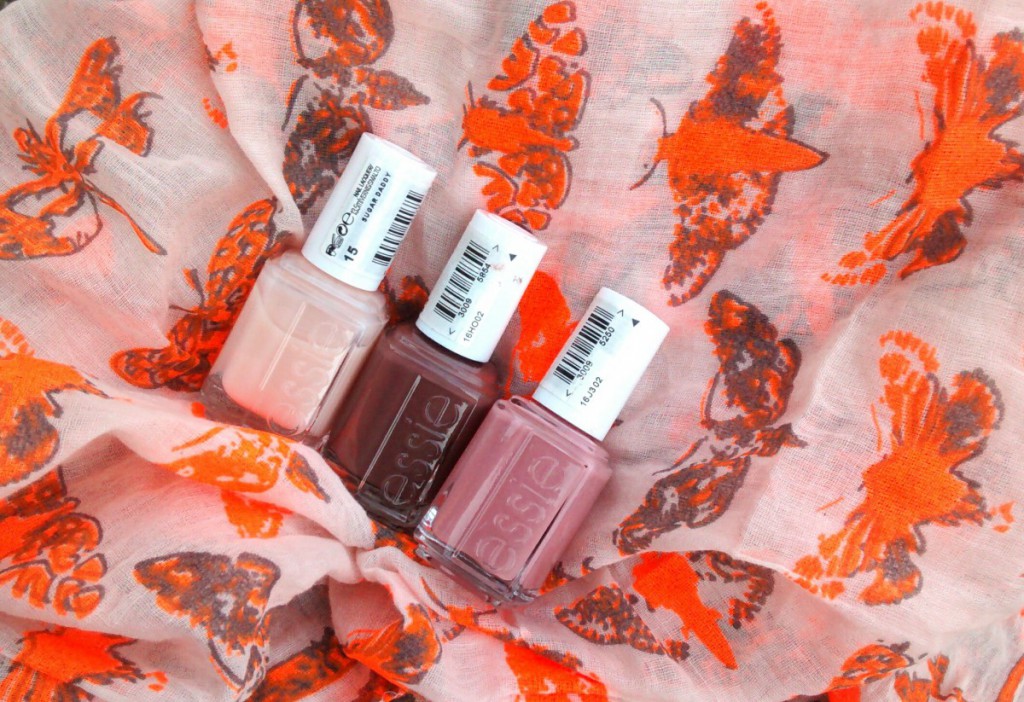 I always think spring is perfect for neutrals and pink shades.
Perfect time for swatching my Essie Nailpolish Neutrals and sharing my current favourites.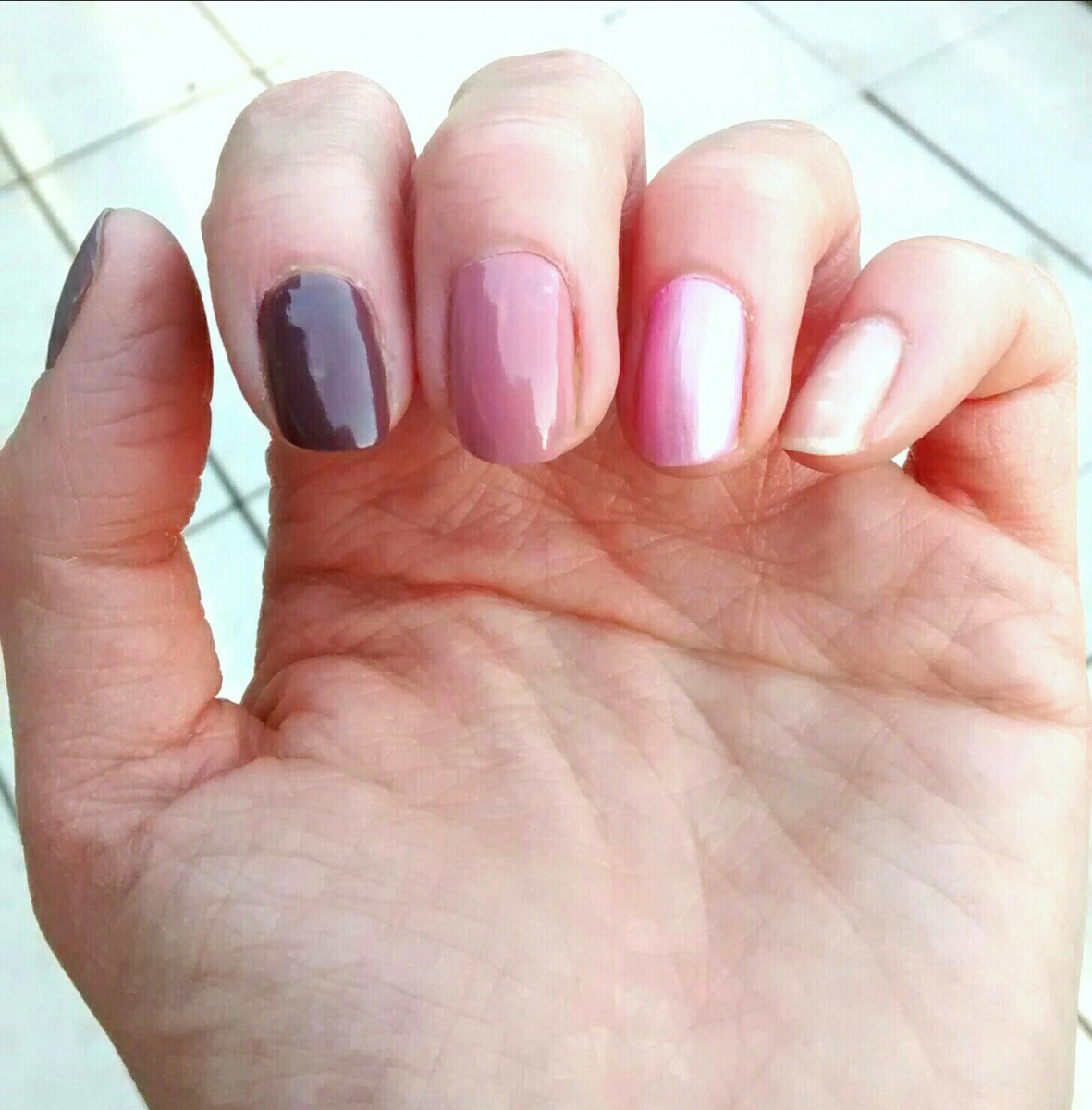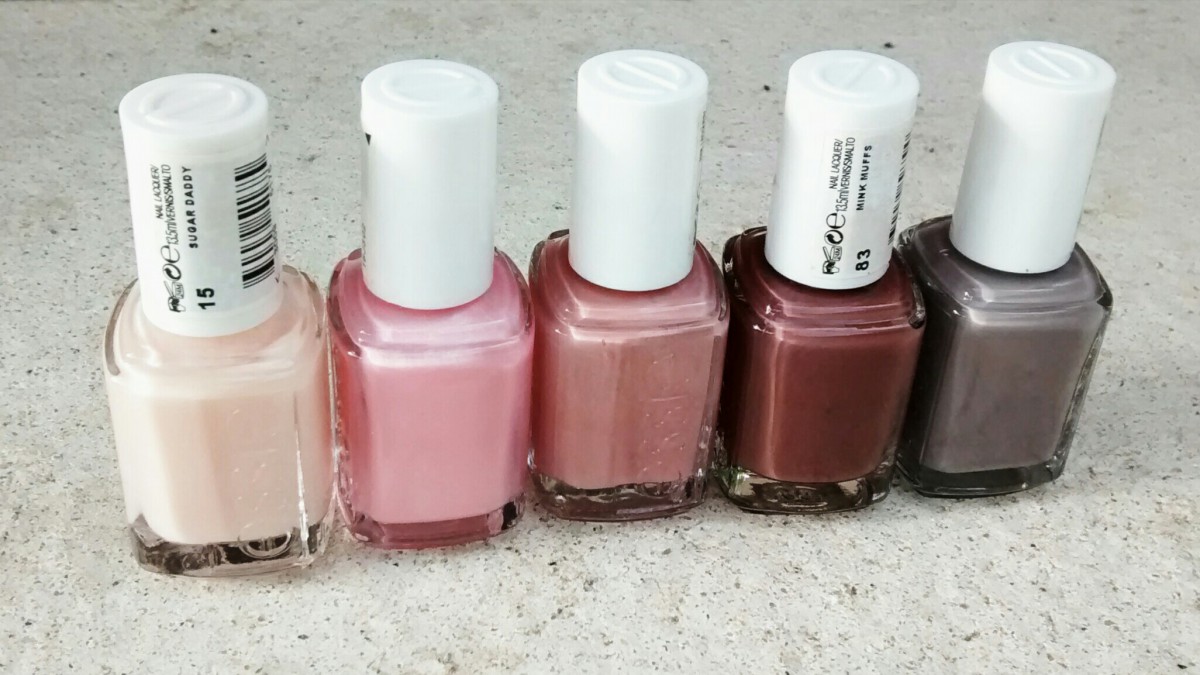 I have been a fan of Essie Cosmetics nail polish for quite a while now. I discovered them when I was fed up with the low durability of so many nail polish products. Especially when it comes to the high-priced ranges the durability is often disappointing and the high price doesn't seem justified.
With Essie I have found a great range of colours that are easy to apply, come at low cost and most importantly, have really good durability. I can usually go a week without touch-ups (always provided I don't engage in anything very stressful on the nails, of course). That is important to me as I can do a manicure at the beginning of the work week and do not have to fret about them much for the rest of the week. For best results I always use a base coat though. I find that a top coat is not as important, base coats however are a must for an optimum of durability.
For all swatches, I used two coats of polish. I didn't use any base or top coat in this case but that doesn't affect the colour.
Sugar Daddy 15 – a very very light, almost translucent pink. Very little to no opacity, even with two coats the colour as such is barely noticeable. You will see a nice matte sheen on your nails though. I was hoping for more pink when I bought this.
Pink Diamond 18 – a true ice pink with a shimmering mother of pearl finish. Tends to be a bit over the top, outfit selection is key if you don't want to look kitschy. But that's my opinion. Good colour intensity though.
Eternal Optimist 23 – my all-time-favourite: the matte rosewood colour is sophisticated yet pretty and always looks classy. Just perfect, enough said. This is my most used nail polish, needless to say that's why the bottle is nearly empty.
Mink Muffs 83 – the runner-up: a cool brown that perfectly complements blue and neutral themed outfits. Also goes nicely with pinks, so all in all very versatile.
Chinchilly 77 – a matte, cool grey, a bit too colourless for my taste and skin colour. Perfect opacity though. This can look nice and edgy with very bright outfits or a tone on tone look though.
Results:
They all have great durability and wearability in common. Eternal Optimist and Mink Muffs would be my favourites though.