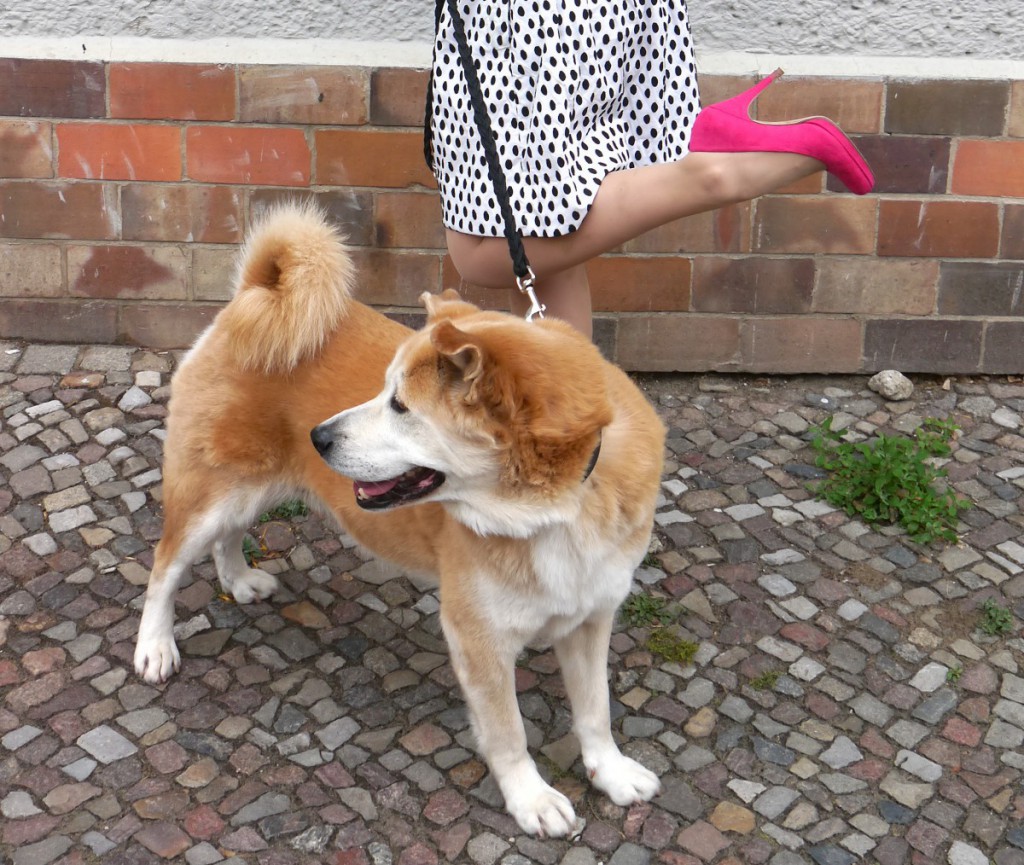 Who knew skorts would make a comeback? I still remember this cross between skirt and shorts from my 80's childhood and can't help being bemused whenever I see pictures of me wearing them. Although they were pretty damn useful back then – there is no denying their versatility.
When I spotted this wide-legged skort on one of my favourite shopping haunts online I initially thought it was a skirt.  Once I realized what it was I was already so taken with the cute polka dots that this Marc by Marc Jacobs skort has made its way into my wardrobe. Being a connoisseur of fine fabric I immediately loved the feel of it when I  held it in my hands. It is made from very finely woven cotton with stitched polka dots and a matching, finely dotted lining.
Usually preferring fitted styles I have to admit that I haven't worn these much. But with culottes popping up all over the streets I decided it was high time to give these the light of day. Due to their rather classic, slightly vintage design they can be styled much more elegantly which I have on my to-do-list for a future post.
This time however, I have styled them casually – with a simple, pastel-coloured cotton tee and bright suede leather pumps for a splash of colour. It being the end of July already I thought it was high time for a bit of fun. This whole ensemble somehow reminds me of the 1950's.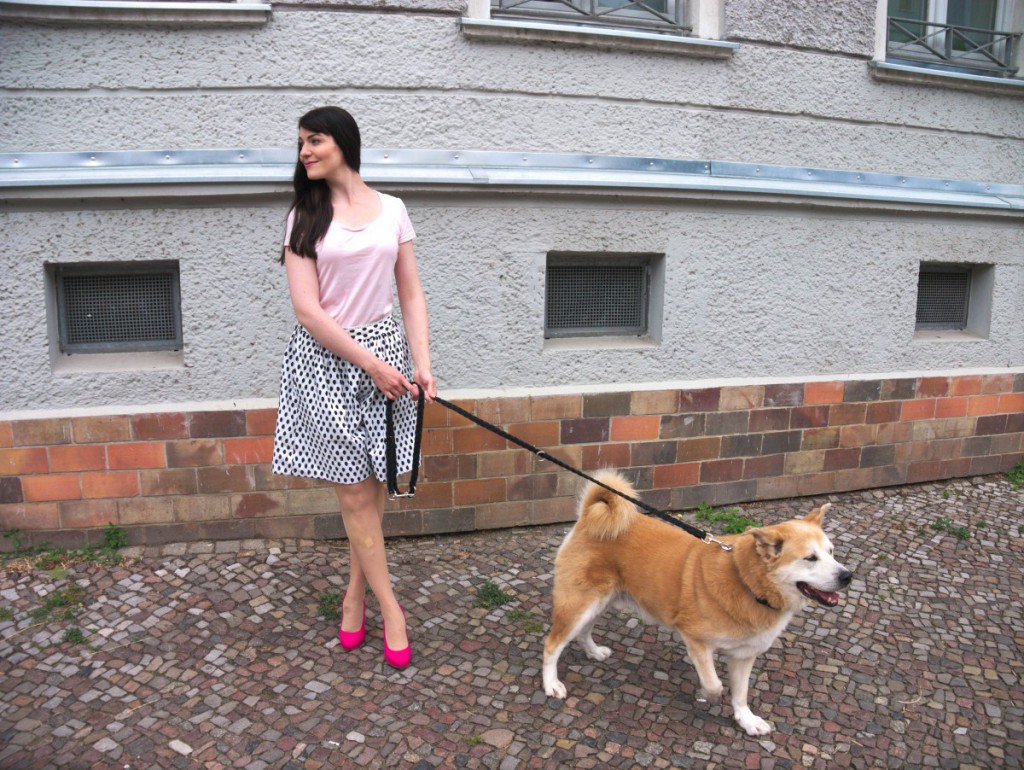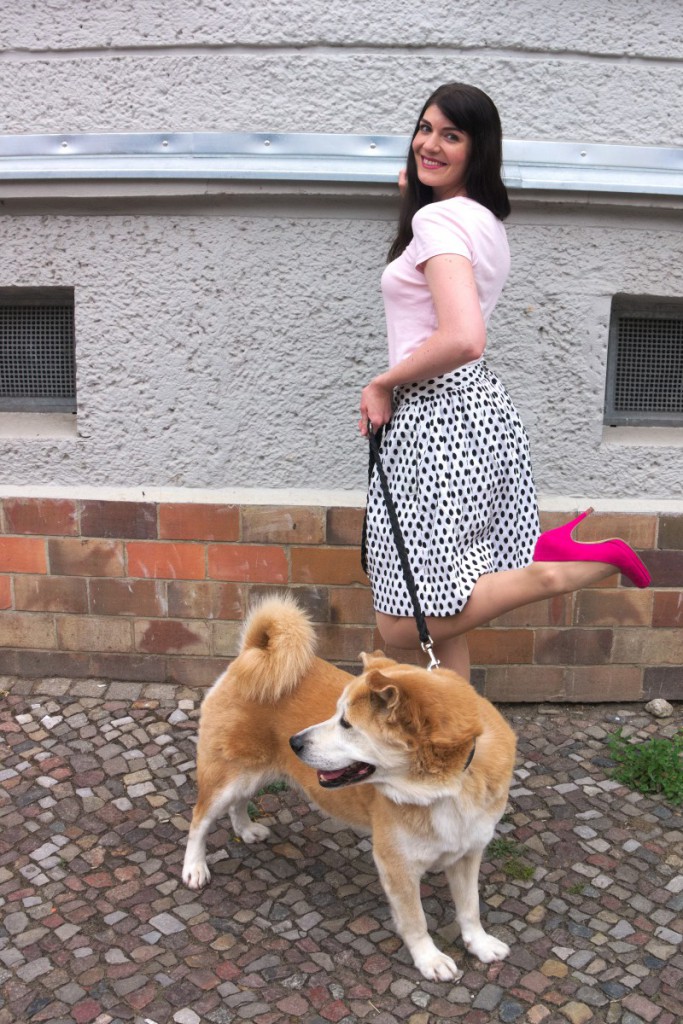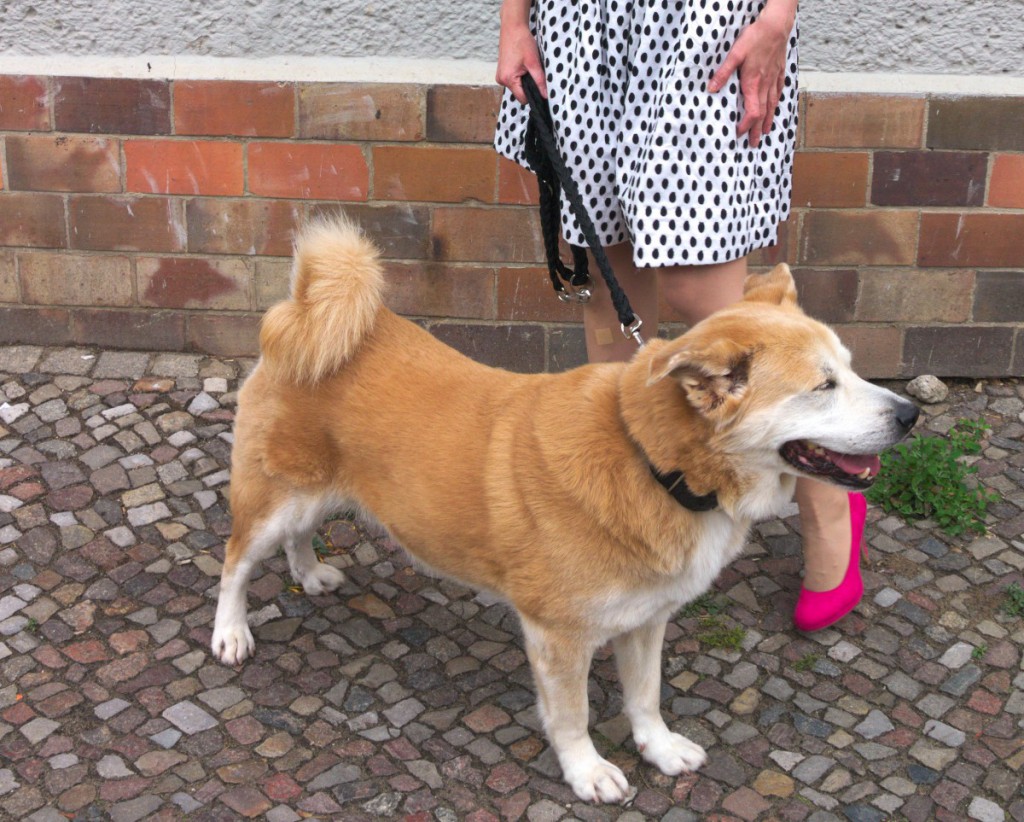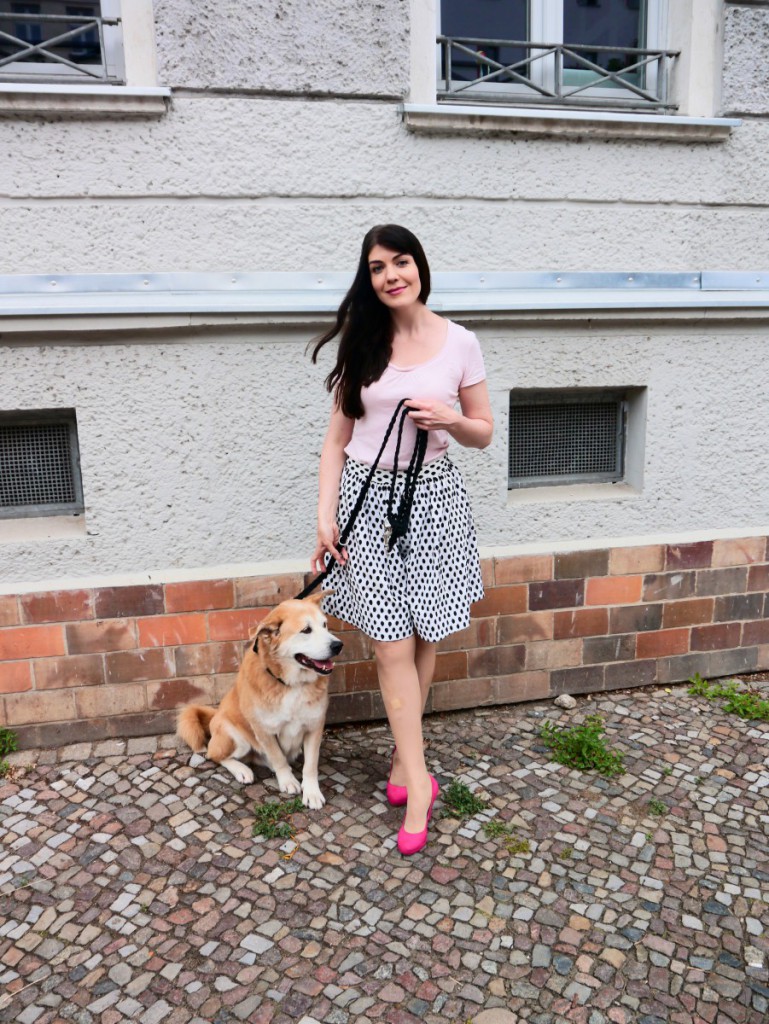 Outfit Details:
Skort – MARC BY MARC JACOBS, via Vente Privée  //
for other skort styles see here, here and  here
Shirt – ESPRIT
Suede Pumps – TAMARIS, via Zalando
Featuring my Akita Mix boy