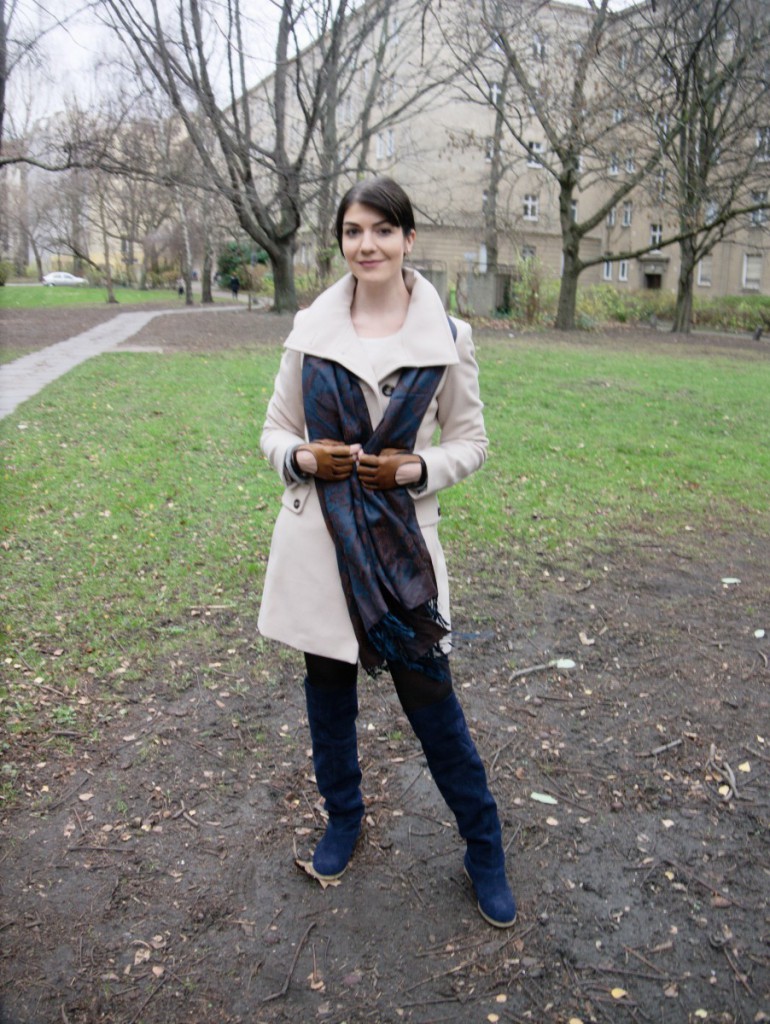 Winter has come to Berlin and coat season with it. I personally love wool coats and have a respectable collection at home by now.
This winter white wool coat by Benetton is a relatively recent acquisition of mine – I've had it for two years now :) When I like a coat I usually wear it as long as I can so many of the coats I own could be called vintage by now. I also have a penchant for good quality fabrics so being able to wear such an item for several seasons is actually a plus. The only problem is that coats usually take up quite a lot of storage space so this is doing nothing for the manageability of my closet. I am absolutely in love with this coat's wide collar and white/ivory is one of my favourite shades for winter.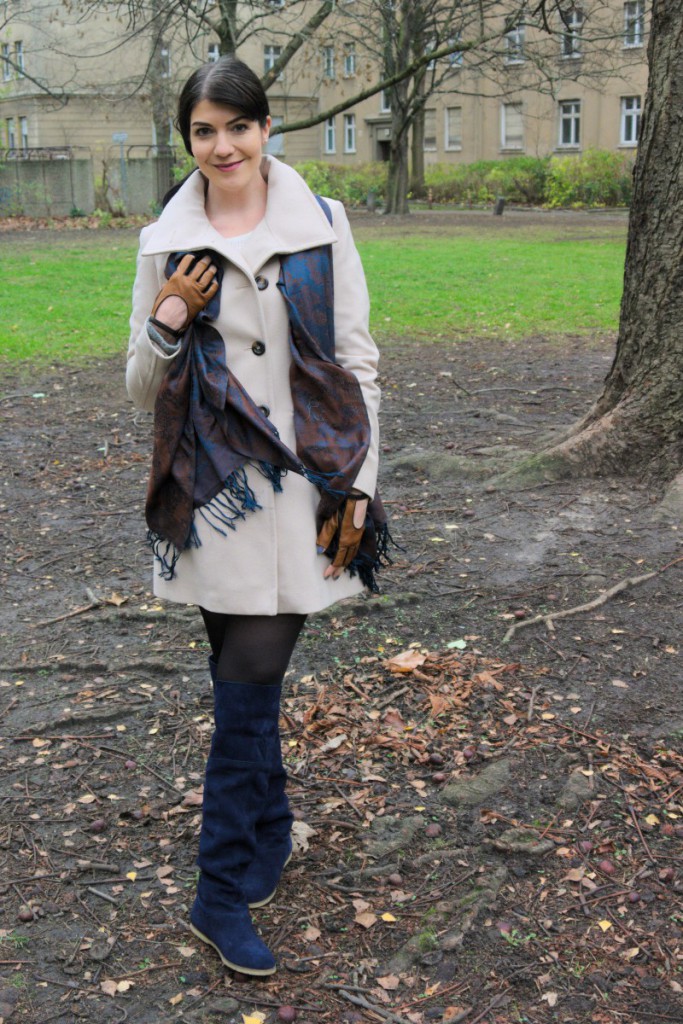 Excuse the slightly blurry quality of the photos – my photographer must have been freezing to death the way his hands were shaking. But seriously, after a really mild autumn, temperatures have finally dropped to single digits here in Berlin.
I have styled the coat with an all-time classic, a paisley silk scarf and matching leather driving gloves.You seldom see these on people nowadays but I have always loved them. They seem like a relic from another era. Funnily enough, I don't even have a driver's licence.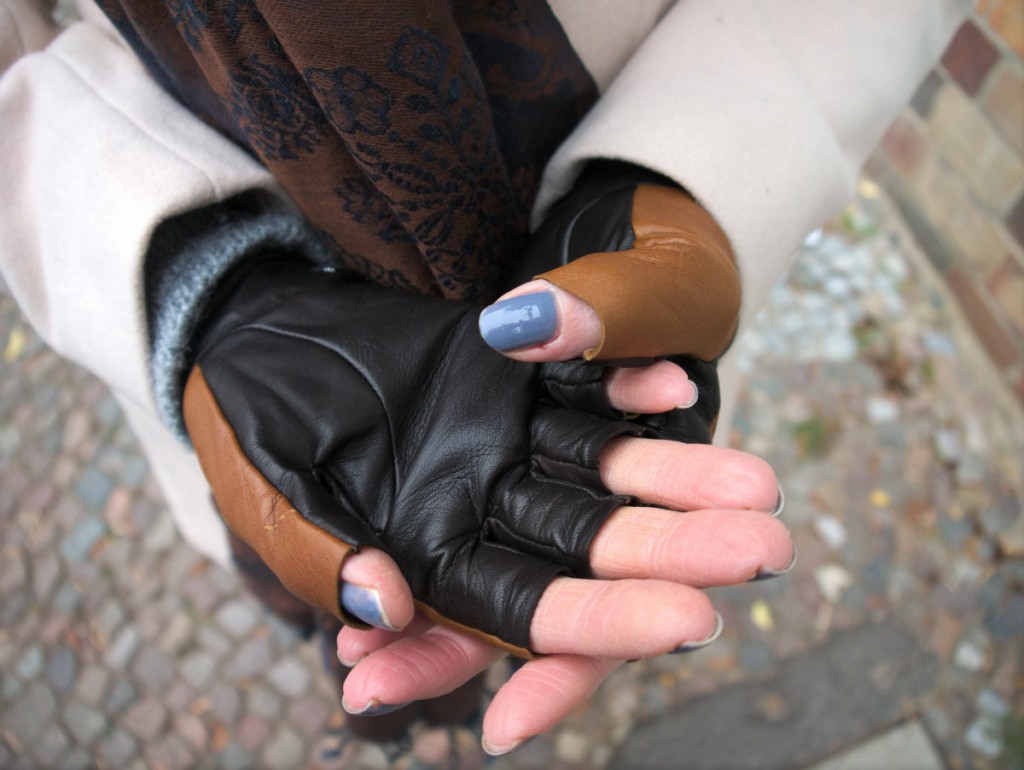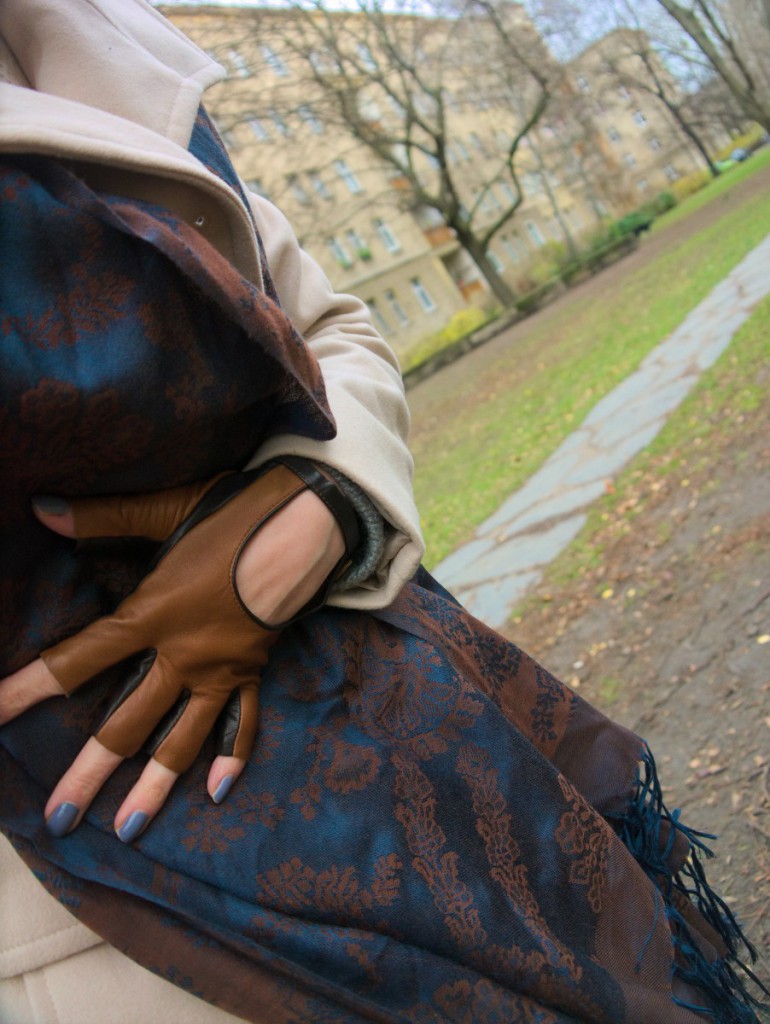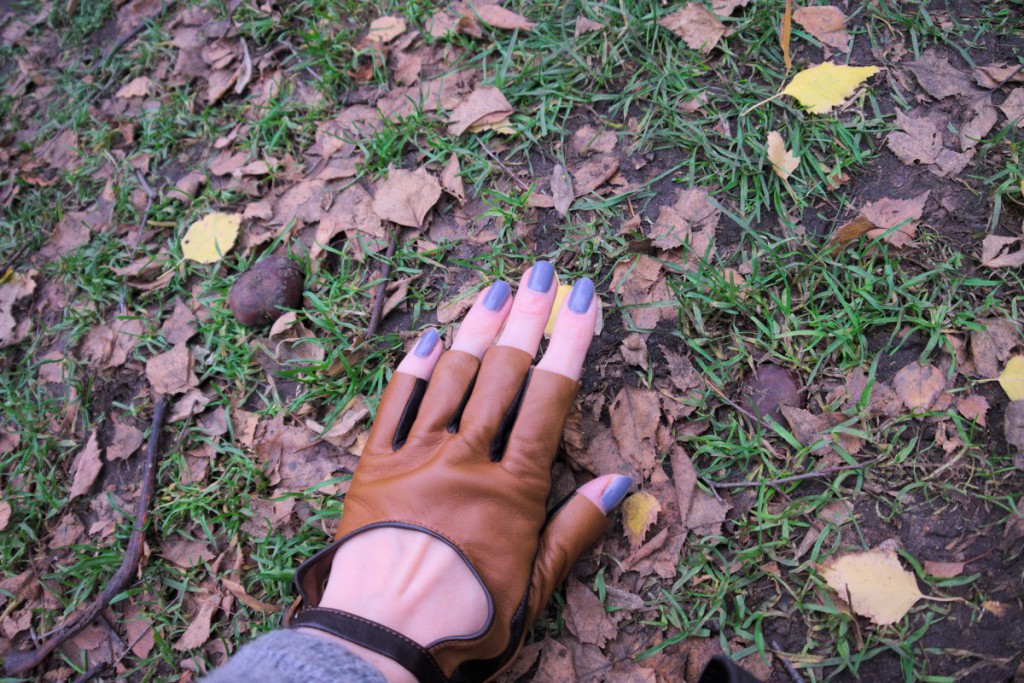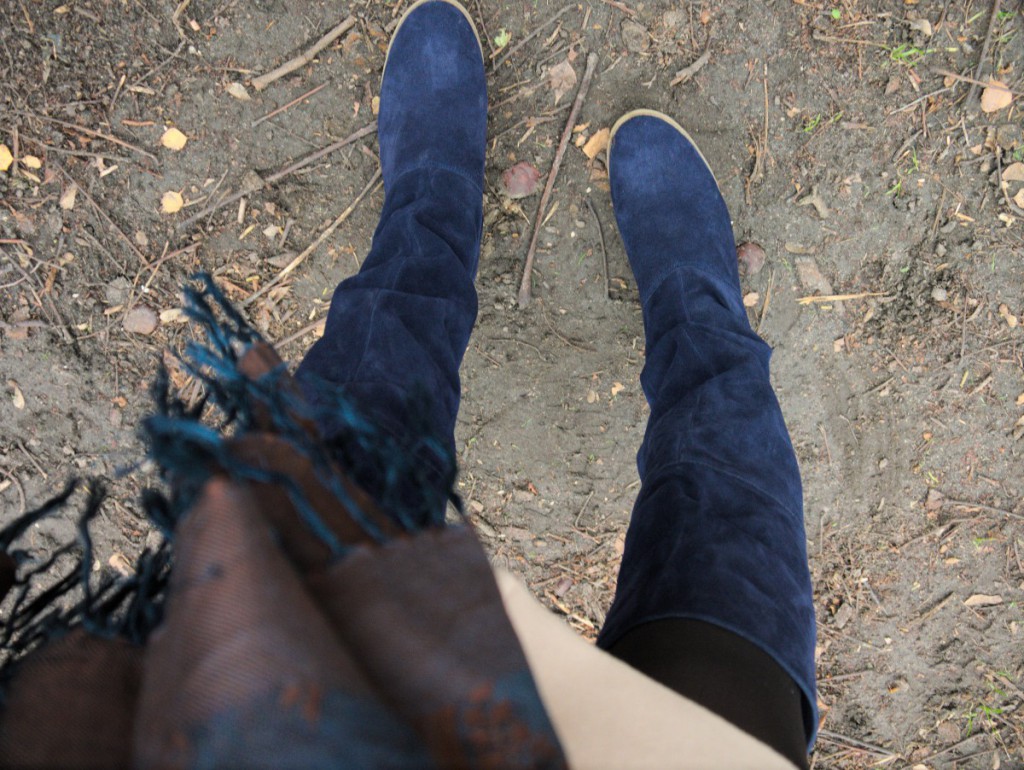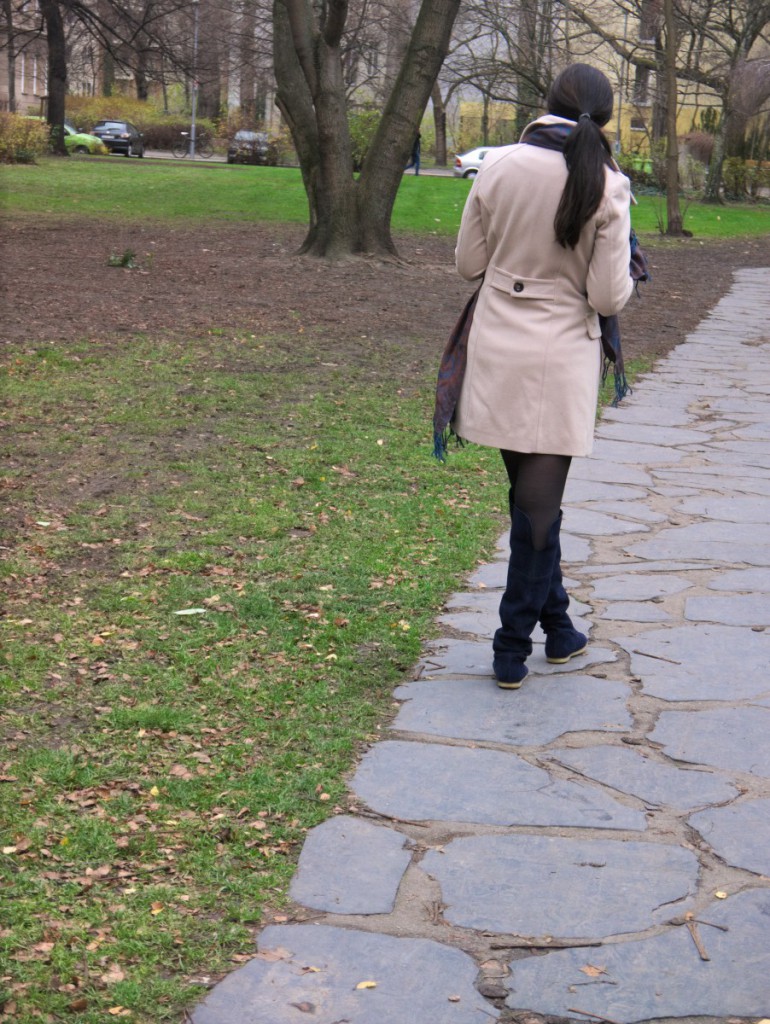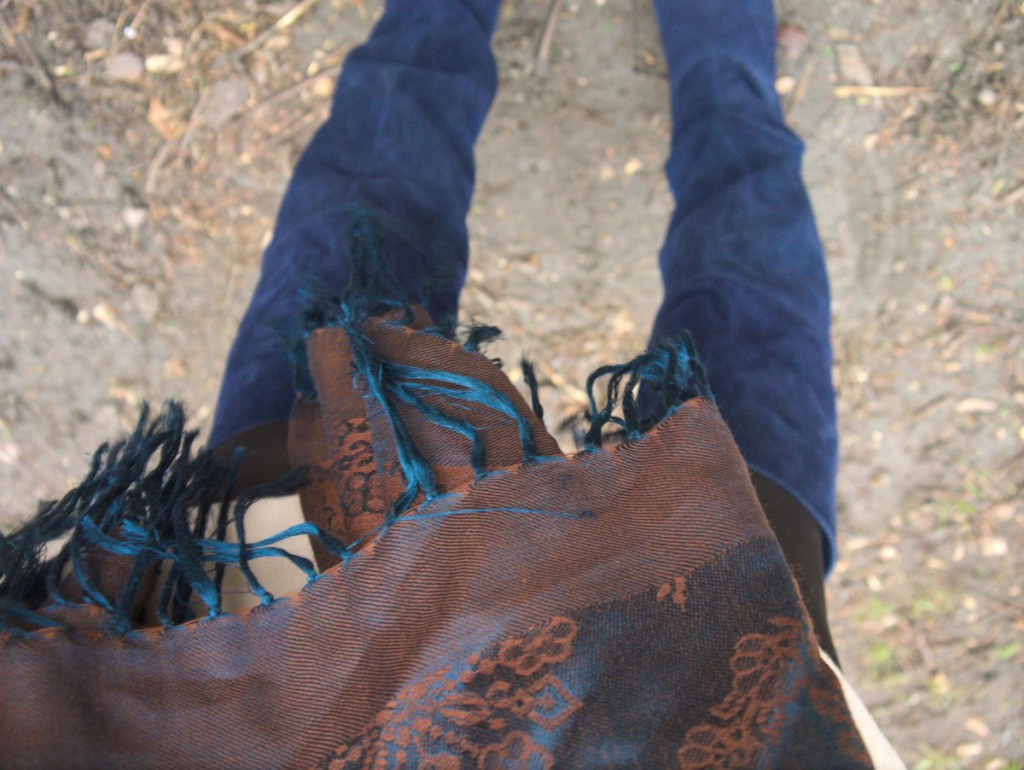 Outfit Details:
Coat – Benetton (similar)
Overknee Boots – KMB (high heel version)
Scarf – Mala Alisha (similar)
Gloves – Roeckl (similar)